Today it is my pleasure to Welcome author
Sloane Howell
to HJ!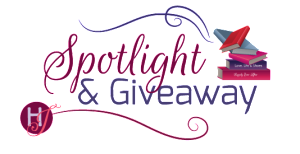 Hi Sloane and welcome to HJ! We're so excited to chat with you about your new release, Scored!
Please summarize the book for the readers here: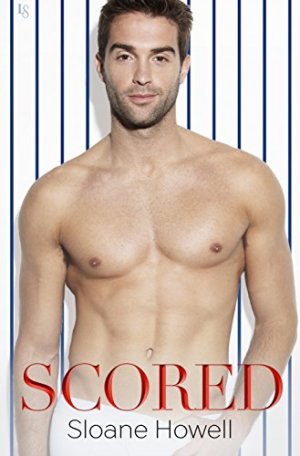 I think Scored is a different kind of sports romance than a lot of people are used to. The hero, Matt Stallworth, falls hard for an indie record store employee, Kelsey Martin. She's used to dating lead singers of bands and definitely not professional baseball players. They met in Bossed as they're the respective best friends of the hero and heroine in that novel and there was some attraction there, but mostly just glances and a few words in passing. He has a huge decision to make regarding his contract that expired at the end of his last season. She's afraid of being burned and wrecking friendships. So they have plenty of obstacles in their way to test their love for one another. I think it's different in the fact that Matt is definitely alpha, but he's very down to earth and rooted in his family. His demons are more his current situation and dealing with money and the responsibilities of dealing with the public spotlight as opposed to issues haunting him from the past. I think everyone will really love this couple.

Please share the opening lines of this book:
There was something about Kelsey Martin.
It was true. God knows I couldn't explain it.
Please share a few Fun facts about this book…
I researched the Texas Musicians Museum in Irving, TX and used it in the book. Obviously the scene is dramatized some but there actually is a 50 foot guitar from Eric Clapton's set at a concert in the museum.
My editor and I thought it would be fun to use song lyrics at the beginning of each chapter to vaguely foreshadow what was coming in the chapter. I spent hours searching the web for the perfect lyrics for each chapter and it seems to have worked well, because reviewers have mentioned multiple times how they loved the song lyrics and how they tied into each chapter.
I played college baseball and I'm a huge fan of music of all genres. So this book holds a special place in my heart. There is a concert hall where they have their first date and it's also in a scene at the climax of the book. It's based on my favorite live music venue, Cain's Ballroom in Tulsa, Oklahoma. I've seen so many shows there I described the entire place from memory.
Please tell us a little about the characters in your book. As you wrote your protagonist was there anything about them that surprised you?
You know, I thought this would be the easiest book I'd ever write. It was baseball and music, two things I love and am pretty knowledgeable about. I'd already fleshed the characters out somewhat in Bossed and I thought it was going to be a breeze. I'm an outliner so I work my plots out in advance. These two ended up being the most stubborn characters I've ever written. I don't mean that they are stubborn in the story. They just would not cooperate with what I was aiming for and I had to rework my outline a few times because sometimes you just have to let the characters do their thing and adapt to it, otherwise they won't feel natural and people won't relate to them. I emailed Sue (my editor) a few times, frustrated. Saying they weren't doing what I wanted them to do. Yeah, I told on my characters. Totally ratted them out. Hah! Sue listened to me whine and complain because she's awesome like that. But in the end, I think we were all very happy with the way their story unfolded, and I think readers will love them too!
If your book was optioned for a movie, what scene would you use for the audition of the main characters and why?
I would use a scene from the beginning where Matt asks Kelsey out on a date. Basically Matt has received news that he has these huge offers from multiple Major League Baseball franchises. He's unsure what to do. He wants to stay in Texas, but the Yankees are offering him way more money. He's seen Kelsey a few times and he's drawn to her. He wants to take his mind off of all the pressure and he can't stop thinking about her. So he finds out where she works from his best friend and agent and walks into the record store to ask Kelsey out on a date, and he's not taking no for an answer. She's taken completely by surprise and thinks of a million reasons why they are not good for each other and why she shouldn't go on the date, but there's something about Matt and she just can't say no.
What do you want people to take away from reading this book?
I think something I ended up enjoying about writing this book was that a hero can be an alpha male without being a complete jerk or having a troubled past. I wanted to write an alpha lead who had a good childhood and was a good guy, rooted in family values, with a good upbringing, who could still stand up and handle situations when warranted and knows how to take control. There's even a moment where Kelsey (the heroine) calls him a mama's boy, and he says, "You're damn right I am." I think that type of confidence, being comfortable in who he is, is hot. I hope readers feel the same.
What are you currently working on? What other releases do you have planned for 2017?
I have a few projects I'm working on at the moment. I have two books in another series that are in the editing/revising stage. I'm hoping to release them sometime early next year. They're in my Matriarch series. I have another book that's currently planned to be a standalone. It's about a single dad MMA fighter. It's full of twists and turns and is really quite different than a lot of people will expect. At least I think.

Thanks for blogging at HJ!
Giveaway:

Ebook: SCORED by Sloane Howell (Gifted via Amazon)
To enter Giveaway: Please complete the Rafflecopter form and Post a comment to this Q:

I recently read a dark romance for the first time. My friend Chelle Bliss gifted it to me and told me I had to read it. It was called Comfort Food by Kitty Thomas. Definitely different than anything I'd read before. I don't know if I could write a dark romance, but I'm always up for a challenge. Do you read dark romances? If you do, any suggestions? Might be a while before I dip my toes in those waters again, but I'll definitely add them to my TBR!
Excerpt from Scored:
Who would've thought a bratty Roald Dahl character would score me some comic relief points on a date?
Kelsey laughed her ass off and couldn't stop grinning after. The first song they played was one of my favorites. Light on vocals and heavy on instrumentals. The guitar player was a fucking virtuoso in my opinion. I couldn't play an instrument if I tried and I think that was something that always drew me to music. When you can't do something it makes you want to be a part of it even more.
Kelsey appeared to be loosening up and her head began to move in sync with the bass line. I followed suit. Something was different, though.
The music was spot on and the whole thing was perfect, but it didn't hold me captive like it usually did. The song fought like hell for my attention, but Kelsey transcended the rest of my surroundings.
I wanted to sit back and watch her. I wanted to touch her. I wanted to know more about her.
Everything in me longed to keep talking in her ear and to hear what she had to say in return, but no way was I going to ruin the concert for her. The last thing an audiophile wanted was someone yapping in their ear during a show.
I bobbed my head in time and played along, but I stole a glance at her every chance I had.
After the first song ended everyone screamed and cheered. The whole place was electric and the crowd on fire.
I turned to face Kelsey. "Man, these guys fucking rock!"
"Yeah, they do!"
The drums blasted as I started my next question and drowned it out. "So, you're glad you came, then?"
Shit!
She mouthed, "What?"
There was no way I could yell where she could hear. I leaned down to her ear again. I made sure to exhale warm breath on her neck before I spoke this time. I wrapped my arm around her waist and my fingers grazed the small soft area of exposed hip I'd stared at all goddamn night.
"So, you're glad you came, then?" I yelled next to her ear and exhaled directly into it.
She leaned into my hold and I pulled her in a little closer. I moved my head back and she looked at me and nodded.
I thought my heart would leap out of my chest and my dick out of my pants, all at the same time. God, she was so fucking sexy and vulnerable, like the music just cut through all the bullshit walls.
I smiled and mouthed slowly, "Me, too."
I released her hip and stood up straight. Not because I wanted to—not at all. Because I knew she'd have felt guilty about exposing herself to me and I didn't want to give her a chance to shrug my arm off her.
Timing was everything and Kelsey Martin wasn't a random hookup or a short-lived relationship in the making. Yeah, I wanted to fuck her. I'd be lying to myself if I said I didn't. But I wanted to fuck her more than once, and for a very long time.
Before I'd even noticed we were five songs in and both of us had pretty much found ourselves lost in a combination of each other's stares and the music. My stomach twisted itself in a knot and adrenaline pumped through my veins any time she'd accidentally lean into me or graze me with her swaying hips.
Some of the songs were up-tempo and people bounced and danced around, and some leaned more toward classic rock with long guitar and drum solos. I recognized the next song as soon as the light guitar riff started. It was one of their slower songs, very ballad-ish in nature.
It was as close to a love song as the Spinderellas had in their catalog. I slid an arm around Kelsey when the lead singer belted out the lyrics and she leaned in close to me. Fuck, I was weightless, like I was floating on the words of the song. Bright blue streams of lights swirled around the room, creating vivid patterns on the walls.
I pulled Kelsey in front of me and wrapped both of my arms around her. She nuzzled her cheek against my arm and moved a hand to one of my forearms. She fit perfectly inside my arms. Her breasts pressed into my hold and she backed her ass up against my cock. We swayed back and forth to the slow cadence of the song and I peeked around to steal a glance of every one of her reactions to our movements. Her eyes closed as she ground her hips back and forth against me. I knew she felt every inch of my rock-hard dick pressed against her, and for a split second her mouth formed an O coupled with a sigh.
Goddamn! I could get used to these kinds of moments with her.
I tightened my hold and rested my chin lightly in her sandy-colored hair. Even the smell of her shampoo was orgasmic.
The song ended and it was like reality slammed into her chest. She blushed and stepped away from my embrace. Fuck it, that moment had been heaven and better than anything I'd imagined happening on a first date with her anyway.
Excerpt. © Reprinted by permission. All rights reserved.


Book Info:
Opposites really do attract* as a sassy salesgirl turns a pro athlete's life upside down in this supercharged standalone novel of seduction from the author of Bossed.
Kelsey: My mom would tell you I'm quite the catch, but since my last boyfriend, I haven't been dating much. Maybe it's my rocker style or my lack of filter that intimidates the boys. So I'm pleasantly surprised when Matt Stallworth waltzes into the indie record store where I work and gives as good he gets. Turns out Matt is a professional baseball player, which should mean he's out of my league. But if he wants to hook up with me, he's going to have to follow my rules.
Matt: After winning my MVP award, I learned that a guy can get used to having beautiful women practically throw themselves at you everywhere you turn. But everything changes the first time I see Kelsey Martin, and something just clicks. She's hot, snarky, and whip-smart. I've got to see her again. Only problem is, she sees right through all my best moves. And I'm going to have to step up my game to convince Kelsey that I'm playing for keeps.
Book Links:

Meet the Author:
Sloane Howell lives in the Midwest United States and writes hot romance stories. A former college baseball player turned author, when not reading or writing, he enjoys hanging out with his family, watching sports, traveling, and engaging his readers on social media. You can almost always catch him goofing off on Facebook or Twitter, and trying to convince Mrs. Howell that it is "work."
Website | Facebook | Twitter |