Today it is my pleasure to Welcome New York Times bestselling author
Jennifer Probst
to HJ!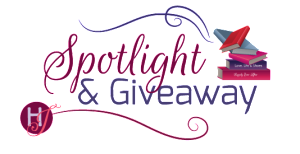 Hi Jennifer and welcome to HJ! We're so excited to chat with you about your new release, Searching for Beautiful!

Thank you so much for hosting me today HJ! Thrilled to be here!

Please summarize the book a la Twitter style for the readers here: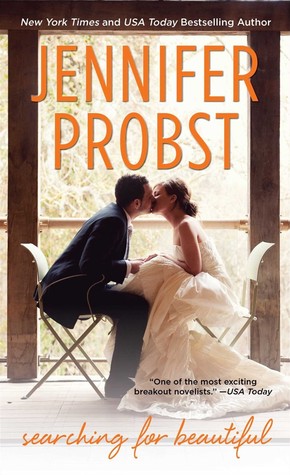 A mad dash on her wedding day sends a runaway bride's life into a tailspin…and flings her right into her best friend's arms.

Please share your favorite line or quote from this book:
He stared at the elderly woman gazing at him with eyes of steel, and the answer surged from within, poised on his lips, and spilled from his very soul. "Beautiful. I'm searching for something beautiful out there."

Her smile was pure joy and comfort and goodness. "Yes. And you have finally found it, my sweet boy. It's love."
Please share a few FUN facts about this book…
It's a friend to lovers story and there's a great scene where my hero takes my heroine to Saratoga Race track. I love betting on horses so it was a fun scene to write! Also, one of my favorite characters from the Marriage to a Billionaire series comes back – including mentor and meddler Mama Conte! I know readers will love it!

Please tell us a little about the characters in your book. As you wrote your protagonist was there anything about them that surprised you?
Wolfe was nineteen when we met him in Marriage Merger. He grew up throughout the Searching for series and finds his own story in Beautiful – a tattooed, pierced, underwear model turned hotel billionaire – he's the perfect combination of rough, sexy, sensitive, and funny. His best friend, Genevieve, runs out on her wedding day and Wolfe is there to catch her. She struggles with the realization her entire life has blown up behind her and is one of the smartest, bravest heroines I have ever had the pleasure of writing.

What kind of research did you do for this book?
My heroine, Genevieve, is a future surgeon so I have a scene in the hospital that is detailed – I used two writers who are doctors and nurses to help me create a real scene because I have no idea what I'm doing in the medical field lol!

The First kiss…
Another curse escaped. He seemed grumpy and torn as

he stared at her, inches away from her mouth, and Gen

blinked a few times because his head kind of floated

around, and her body screamed for more contact, please,

just a bit more, and then he muttered, "I'm gonna prove

you're good at this kissing thing, okay?" and his mouth

took hers.

She whimpered, literally whimpered, at the amazing

feel of those ultrasoft, smooth lips coasting over hers with

an expert grace and blistering heat that made her toes curl.

Oh, alcoholic visions were so yummy! Wolfe, her best

friend and confidant, was kissing her, and it was too good

to be real, so it had to be some sort of psychedelic mirage

from too much Sam Adams.

Her mind spun, tried to make sense of it, and gave up.

Her body roared forward and seized control.

Hips arched, nails digging into his lower back, she surrendered

to the sensations rocketing in her core and

spreading like fire through her veins. He kissed her for a

while, until she was a soft, gooey mess beneath him, and

then his tongue parted her lips and surged in.

She opened her mouth and met him halfway, crazed for

the full taste and essence of him. His tongue pushed,

stroked, and explored, taking her deep. She moaned and

reached for more. God she wanted more, the taste of citrusy

lemon and male hunger pulling her under. He grew

hard between her thighs and she nipped at his bottom lip,

sucking gently, and he muttered something foul, deflowering

her mouth like she was a virgin asking to be ravished

and taken and fucked.

Time stood still. It was too short, it was endless, it was

everything. Her head spun, her breasts grew achy and tight,

and she was so wet he could've slipped between her thighs

and slid home without a protest. She made a sound deep in

her throat when he slowly pulled away, the wet slide of his

tongue over hers bestowing one final taste.
Was there a scene in this book that was harder to write than others?
One of the most emotional scenes in the book when Wolfe is confronted by the truth of Gen's feelings and shuts down. I needed to go deep for that scene. Here's a taste:

The sun beat down bright and hot. The roar of mopeds

and heels clicking on the sidewalk rose in the air. He didn't

move, didn't blink, standing as still as a statue. Or a victim

watching his attacker move in.

Her fingers shook. Her gut clenched in terror. She was

losing him, and she didn't know what to do to push him over

the edge, make him fight for her, admit his true feelings.

"Please say something," she whispered. "Anything. I

can't do this anymore. I'm fighting for both of us, but if you

don't give me a sign, something to hope for, I'll—" She

struggled to continue, battling the raw emotions that

rocked her to the core. Gen grabbed his T-shirt, tugging

him forward. The heat between them caught and surged.

"I don't care about your past. I care about your

future—

with me—but you have to say it. Dammit, Wolfe,

say something!"

The silence was deafening.
If your book was optioned for a movie, what scene would be absolutely crucial to include and why?
The mad dash of Genevieve from the church right into Wolfe's arms! It sets the whole story up!

"Holy shit."

He stared in shock at the sight before him.

The bride lay in a tangle of limbs, sprawled out on

the pavement. The white cloud of lace and dozens of

pearly jewels floated around her in a swarm of glory. His

heart stopped, stuttered, and kicked back into gear. Jesus,

she was gorgeous. Gen had always been an attractive female

by all standards, but now she looked as delicate as a

doll perched on a wedding cake. She must've ripped off

her veil because her elaborate twist hairdo lay drunkenly

to the side with pins sticking out. The humidity kicked

her curls into gear, and already they were springing wild,

refusing to be tamed. Snapping blue eyes glared at him,

framed in black liner and some sparkly shadow. She

never wore makeup. But today, those stunning navy eyes

dominated her heart-shaped face with a sultry, sexy air

he rarely spotted from her. Four-inch stiletto

diamond-

encrusted heels stuck out from her balloon

hoop gown. Wolfe caught the flash of white lace garters

and curved, muscled legs before she flipped the skirt

back down and huffed out a breath. "Are you smoking on

my damn wedding day? You told me you quit. Julietta's

going to kill you."

He fought past his lack of speech and wondered if this

was a hallucination. "Not if you don't tell her."

She sniffed. "You wish. I don't want you to die of lung

cancer. Don't just stand there gaping. Help me up, I can

barely move in this thing."

And then she was just Gen again. His best friend, a

general pain in the ass, and the most precious person in the

world to him.

Wolfe moved fast and pulled her up. "Are you okay?

Did you fall out the window?"

She rebalanced herself on those ridiculous heels and

waved her hand in the air. "Yeah, I'm fine. My hips got

stuck but I managed."

She dusted off her pristine white dress as if jumping

out of church windows were a normal occurrence. Damn,

she was a hell of a woman. "Umm, babe? Are you pulling a

runaway bride thing? Or did you just want to confirm the

fire exit worked?"

Her ballsy humor faded from her face. She tilted her

chin up, and her lower lip trembled. "I'm in trouble. Will

you help me?"

He kept his face calm even though his palms sweat.

Something bad had happened, but right now she needed

his head in the game. "We ditching the groom?"

"Yeah."

Wolfe decided to play it like a big adventure. "Cool. I

got you covered. Lose the shoes."

She kicked off the killer stilettos. "Are there reporters

out there?"

"No worries, this is a piece of cake. But we gotta move

now. Take my hand."

She placed her small hand in his and squeezed. Wolfe

swore that even if he had to fight the whole Taliban, he was

getting her out of here and to someplace safe. Discussion

was for later. "
What do you want people to take away from reading this book?
I want readers to feel that Wolfe, who we first met at nineteen in Marriage Merger got the story he deserved. I want people to laugh, feel good, and maybe cry. I want them to be happy when they close the book.

What are you currently working on? What other releases do you have planned for 2015?
Searching for Always – Arilyn's story and book 4 in the Searching for series comes out June 30th! On August 6th, my novella Summer Sins releases from Hot in the Hamptons series. Then I'm working on a new series called the Billionaire Builders – think Property Brothers meets the Marriage Bargain – yum!
Thanks for blogging at HJ!
Giveaway:

Winner's choice of signed Jennifer Probst backlist book. Print copy of Searching for Beautiful.
To enter Giveaway: Please complete the Rafflecopter form and Post a comment to this Q:

Who would you become a runaway bride for? Why?  I used the hashtag #brideontherun for a fab contest, and love to know what man you'd run straight to? My choice? Adam Levine and Chris Hemsworth. I couldn't pick!
Excerpt from Searching for Beautiful:
"I wanted to talk to you." More silence. "I'm sorry

about what happened that day on the balcony." No expression.

"You can jump in anytime, you know."

"What exactly are you sorry for?"

So cold. Controlled. He pulled himself to full height

and swore he'd make her understand. "I'm sorry I hurt you.

I did the only thing I could. A relationship like that could

never work with us, sweetheart. I'm fucked-up in the head,

and can't stand the idea of messing us up. We're better off

as friends, don't you agree? I wanted to give you some time

so you could come to the same conclusion."

She just stared at him. Analyzing his words as if he was

a stranger. He'd buried himself deep into her body and

made her scream his name in orgasm. He'd rescued her

from the wedding. He'd told her the truth about his past.

And yet there was not even a flicker of emotion revealed

on her face.

"Anything else you wanted to say?"

"Why are you doing this? I don't understand why you'd

want to throw away our friendship. Do you need more

time? Tell me what to do to make this right and I'll fix it."

She slowly put the beer down. The only sign she was affected

by him was the way she wrapped her arms around

her chest, hugging tight, as if she was trying to protect herself.

Regret flowed and the numbness inside melted away

to explode back into a fiery pain that hurt every part of his

body. She was killing him. All he craved to do was take her

in his arms, make her happy, make her laugh. But this was

different from when she left David.

Now she looked at him like he was her very worst

nightmare.
Excerpts. © Reprinted by permission. All rights reserved.

Book Info:
Genevieve MacKenzie has her life completely under control. About to wed the charming Chief doctor at the local hospital, she's an up-and-coming surgeon with everything she could ever want. Until an escape through the church window on the day of her wedding sends her life into a tailspin…and flings her right into her best friend's arms.
When Wolfe catches his best friend falling out a window on her wedding day, he doesn't ask questions. He whisks her away, determined to watch over her and discover the truth behind her desperate escape. But when his feelings turn more than platonic, he realizes he may risk his most important relationship in order to protect his damaged heart, and the woman he loves.
Can Genevieve and Wolfe's friendship turn into something deeper—or is it already too late for true love?
Meet the Author: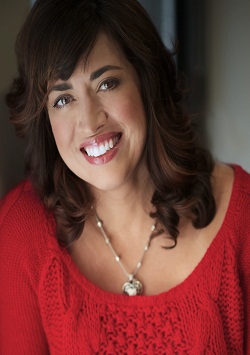 Jennifer Probst wrote her first book at twelve years old. She bound it in a folder, read it to her classmates, and hasn't stopped writing since. She took a short hiatus to get married, get pregnant, buy a house, get pregnant again, pursue a master's in English Literature, and rescue two shelter dogs. Now she is writing again.
She makes her home in Upstate New York with the whole crew. Her sons keep her active, stressed, joyous, and sad her house will never be truly clean.
She is the New York Times, USA Today, and Wall Street Journal bestselling author of sexy and erotic contemporary romance. She was thrilled her book, The Marriage Bargain, was ranked #6 on Amazon's Best Books for 2012, and spent 26 weeks on the New York Times. Her work has been translated in over a dozen countries, sold over a million copies, and was dubbed a "romance phenom" by Kirkus Reviews.
She loves hearing from readers. Visit her website for updates on new releases and her street team at www.jenniferprobst.com.
Sign up for her newsletter at www.jenniferprobst.com/newsletter for a chance to win a gift card each month and receive exclusive material and giveaways.
Website | Facebook | Twitter |