Today it is my pleasure to welcome New York Times bestselling author 

Jennifer Probst

to HJ!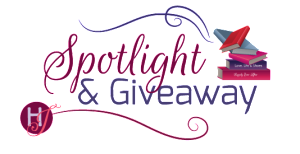 Hi Jennifer, welcome 🙂
If you were written about in the newspaper, on the front page what would the headline say? Why?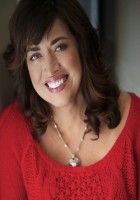 Romance Author Makes Dreams Come True
It fits. I try to give readers a great story and make them happy. I spent over 20 years working to make writing a full time career before I finally hit. Romance and other authors led me to keep my dreams alive. So that would be an awesome headline!
Are you a plotter or a pantser? Tell us a little bit about your writing process.
Total pantser. I'm so jealous of plotters. I freak out when I see a colored post it note or anything that looks organized. Character comes first, so once I know who I want to write about, I play with a general idea and then go for it. I need names, specific characters fleshed out a bit, and then I go play. Unfortunately, it gets me into dead end roads sometimes but this is my process and I've stopped wishing I was someone else. Kind of !
Let's talk about your newest release: Searching for Perfect
If you had to summarize the book for the readers here…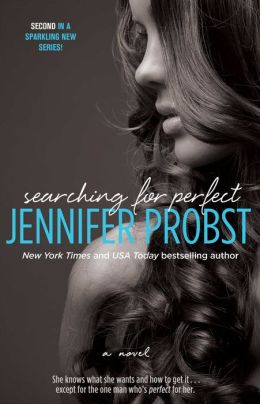 An awesome My Fair Lady story with a twist and hot sex! Here's the official blurb!
The up-and-coming matchmaking agency Kinnections is the hottest thing to hit Verily, New York—just like Kennedy Ashe, social director for the service she owns with her two best girlfriends. A coach, consultant, and cheerleader rolled into one super-sizzling package, Kennedy creates dream dates, encourages singles to shine, and never refuses a challenge—not even Nate Ellison Raymond Dunkle, rocket scientist, nerd extraordinaire, and Kennedy's newest client.
Kennedy vows to work her magic and transform this hot mess in a lab coat with a disastrous relationship track record into the most wanted man on the Verily dating scene. If only she could turn the wand on herself…though she radiates confidence and sex appeal, Kennedy harbors deep-seated insecurities from a tormented past and lifelong struggle with weight issues. When she realizes she and Nate are cut from the same cloth and might be perfect together, can Kennedy learn to let her heart lead the way? Or will her fears sentence her to the sidelines as Nate finds love—with someone else?
Please tell us about the characters in your book
Nate Ellison Raymond Dunkle (aka NERD) is a rocket scientist who needs help in the dating field. Kennedy Ashe is the gorgeous, polished social director of Kinnections and takes him on as her pet project. She's the one who's a real mess though – inside – and doesn't believe herself worthy of love. Instead of the usual alpha male I'm known for, I flipped it. Kennedy is the alpha female, and needs someone strong enough to fight for her. Nate is that man. What a ride!
As you wrote your protagonist was there anything about them that surprised you?
Everything. The humor and sparks between them. How deep Kennedy's issues go with her prior bullying and weight issues. How they truly balance and complement each other.
What scene did you most enjoy writing? Why?
I loved most of the scenes between them to be honest! I'd say one of my favorites is their initial meeting because it was so much fun. Nate fails at a speed dating event, insulting one of the women though he didn't mean to, and Kennedy is ready to set him straight. Here's a tease:
"What's your name?" she asked.
"Ned."
"Hi, Ned, I'm Kennedy. Can I ask you a question?"
"You can ask me anything."
"What did you hope to accomplish tonight?"
He blinked behind thick black framed glasses. Usually, she loved a good designer frame with a funky style, but these were just wrong. Oversized, squared, they dominated his face and swallowed his eyes. "I don't understand. I'm looking to meet a woman who's right for me."

"I see. Do you usually approach strange women with the same questions you fired off at Bernadette?"

His unibrow hiked up alarmingly, scaring her. Her fingers itched for a wax strip. "I was getting to know her. I thought we were connecting."

She tapped a nail against the chipped mug. "You thought you were connecting? You insulted her, zapped her confidence, and instilled a fear of being alone and childless for the rest of her life. Did you honestly consider that meeting a success?"

He jerked back and shook his head in confusion. "No, I didn't mean to do that. I was being direct."

"Age and weight are two sacred items never to be discussed.

They're the Holy Grail of silence, Ned. Didn't you know that?"

He ran his fingers through his hair. The shaggy brown strands hung almost to his shoulders and covered most of his face. Kennedy wondered if he ever visited a hair salon. There was no cut or attempt at a fashionable style. He reminded
her of a neglected sheepdog. "Yes, of course, I know about that. I completely forgot because I was upset. I dealt with twenty sessions of torture by women who only focused on money, date destinations, or how many planes I owned."

"You own a plane?"

"No, that's the point! I thought the goal of this thing was to find a woman with similar philosophies, but all they cared about was money."

She studied him more closely. He seemed genuinely upset and didn't give off the creepoid vibe she expected to find. His orange hands wrapped around his coffee mug as if seeking comfort. The white lab coat looked ridiculous paired with pants straight from the eighties. A shiny khaki material hung loose on his hips and displayed no pockets or discernible form. The large, smeared coffee spot in the middle of his chest reminded her of the barking stain commercial. This man needed to carry a tube of Tide to Go. But it was the pocket protector that gave it away. Oh yeah. Major nerd. From the glasses to the clothes to the poor social conversation, this man screamed, Help me. Could he be genuine? Curiosity piqued. "What are you looking for? To get laid? A few dates?" He straightened his shoulders. A loose thread dangled from the lab coat. "I want to find a wife."

"Why?"

He never flinched. Just met her gaze with a directness that surprised her. "I'm tired of being alone. My career has come first for the past decade. I'm not interested in a parade of women who aren't interested in settling down. I want a family. Companionship. Is that too much to ask?"

He put down the coffee and flexed his fingers. She noticed his nails were bitten to the max. Frustration shot from him in waves. It was rare to discover a man so focused on marriage. Normally, she'd do a victory dance and sign the guy up for Kinnections on the spot. Too bad he didn't seem to have a clue. Maybe he just needed some advice.

"There's nothing wrong with that goal, but people need a bit of the dance first. A hint of flirtation. A give and take of conversation to build trust. That leads to a first real date."

"I know. I prepared for this."

She raised a brow. "You're orange, dude."

"I tried to use bronzer to get the beach look. I figured women liked it."

"You have a coffee stain on your shirt, you're wearing a lab coat, you haven't cut your hair since 2000, and I feel like I just got dragged into the woods and buried under a flock of pine trees to die. Is that your cologne?"

He gave up and began picking at his nail. "It's proven women are susceptible to the emotional power of scents. A leisurely walk in nature evokes feelings of happiness."

"Not with half a bottle. I'm experiencing more of a horrific run through the forest while a deadly black bear chases me."

"I overshot. I had to work late. Besides, I don't want a woman who believes clothes or looks are important."

Kennedy sighed. "Clothes are important. A first impression gives you the opportunity to show the other person you care. You don't need to sport Calvin Klein, but clean, pressed, and at your best increases your chances to meet the right person."

"I tried." His eyes lit up. "Would you like to go to dinner Friday night?"

"No."

"You didn't ask me here for a date, did you? You wanted to kick my ass."

She smothered a laugh. It was a shame. Good intentions in a male were gold, especially one who truly wanted to find love and didn't want to hide behind casual sex and a few good times. Unless . . .The idea took root, flowered, and exploded into fullbloom roses. Unless she took him under her wing. Taught him how to interact with women. Gave him a makeover. Coached him to close a first meeting to a real date instead of waffling in the shark-infested waters with no help. A surge of excitement tingled in her blood, something she
hadn't experienced in a long time. Possibility. She ached to transform him.
What scene was the hardest to write? Why?
One of the hardest was probably the scene after they finally had sex. It had to be handled delicately and true to each character so I had to balance the right way to continue and force them together. Here's a quick tease:
The door creaked. She tiptoed a few steps, saw he was up, and froze. A sick smile curved her lips. He craved to tumble her back on the bed, kiss her senseless, and give her the fortieth orgasm she begged him not to give her last night. Instead, he said the first word that came to mind. "Hey." Her smile turned genuine. She tugged at his shirt. "Hey."

He cleared his throat and threw off the covers. Ignoring his morning wood, he got up from the bed, dragged on his boxers, and turned. Her eyes widened at the sight of his erection, which only made it a hell of a lot worse. "Oh, my. Umm. I better get going. It's kind of late. Thanks for last night."

He raised his eyebrow.

She clapped a hand over her mouth. "I meant, thanks for letting me crash here. I meant—you know what I meant. Right?"

She was too adorable. There wasn't another woman alive who had so many layers. She was a sexy, hot mess.

"Right. But you can't sneak out just yet."

"I wasn't sneaking!"

"Baby, you're doing the entire walk of shame thing. Not that I'm complaining. But I took good care of you last night, and you owe me something. Something big."

Her gaze dropped to his straining dick. She swallowed, but the gleam of lust in her eyes almost killed him. "I thought you were satisfied."

He took a step forward. "Only one thing is going to satisfy me this morning."

"You're not being very gentlemanly." Her voice was breathless and had an edge of arousal. He took a deep breath and smelled her. "I think you got enough."

"You cut me short on something and you know what it is."

She trembled. Her tongue snaked out and licked her lower lip. "Maybe if you ask me nicely."

Another inch and he faced her. He lifted her chin. Her whiskey eyes blurred and he knew one push would put her down on her knees. She'd like it. He'd love it. They could delay the inevitable daylight for an hour more. Or two.

"Then I'm asking."

His thumb traced her pouty lower lip, picked up the moisture, and brought it to his own mouth to suck. She moaned. "Go ahead."

"I want you to come—"

"Yes."

"With me to have breakfast."
Who would you cast in the role of your characters if your book were optioned for a movie?
Ah, now this would be a fun movie! Great question, I'd probably say Matt Damon would be a blast for Nate. He can look like such a geek one moment and a hottie the next! For Kennedy, she'd have to a great actress to show such scars underneath so I'll go with Emma Stone. She's got acting chops, she's gorgeous, and great at romantic comedy.
If you could have given your characters one piece of advice before the opening pages of the book, what would it be and why?
Be kinder to yourself. Kennedy is so focused on success, and wiping out the demons of her past, she doesn't believe there will ever be a man who can truly love her for the inside, not outside. And trust Nate!
What are you currently working on? What other releases do you have planned for 2014?
I'm currently writing Wolfe's story for Searching for Beautiful. In 2014, I have two novellas coming out – one this summer entitled Dante's Fire, and one in December for the Invitation to Eden series called The Last Seduction. I also have a holiday romance that takes place in the Searching For world in an anthology called Baby It's Cold Outside coming October 29th. I'm paired with some amazing other authors so readers must check that out!
Where can readers get in touch with you?
Everywhere. I love readers. Twitter, Facebook, email. I blog regularly, send out a newsletter, am on Goodreads, and venturing into Wattpad. You message me, I respond! website: www.jennifeprobst.com
GIVEAWAY: 
A signed set of SEARCHING FOR SOMEDAY and SEARCHING FOR PERFECT
To enter Giveaway: Please complete the Rafflecopter form and post a comment to this Q:
Who's your fave beta hero to read about– geek, scientist, father, man next door, etc? Any specific book that stands out?
EXCERPT:
A crucial piece of information danced around his consciousness. Something that would solve a bit of the puzzle that made up this woman. "Good. Your body is amazing." Darkness stole over her features, seeming to capture her inner light momentarily. "Thanks." He could tell she didn't believe it. Not one word. And there was something bigger there, underneath, buried so deep he wondered if anyone had ever discovered it. Like a physics equation, she begged for a solution, and he longed to be the one to find it. Of course, that's why he sucked with people. He had no social filter and followed no rules. He dug until he hit dirt, by which point the person was usually so pissed at him he or she stalked off. Yep. He was a real winner.

"Do you ever let go and have something that's bad for you?"

She pulled those luscious lips back and snarled. "Why don't we move our attention from fries and concentrate on you? Now that you have the correct skin color again, we need to practice a bit on social conversation."

"Nothing wrong with getting to the heart of a person. It doesn't waste time." His damp hair kept sliding in his face, so he pulled a rubber band from his pocket protector and tied it quickly back.

"Initial trust is built from the first dialogue. You'll ruin it by mentioning sex, bodily parts, or making judgments on childbearing age, fear of commitment, or career choice."

He frowned. "What do I have left to talk about?"

She smiled. A tiny piece of green lettuce stood out within her incisor. Her lipstick had rubbed off from the napkin. A vibrant intensity beat from her figure in waves. Today she wore a black lace shirt, short red skirt, and red pumps. She'd shrugged off her red jacket and he spotted an upper arm bracelet. The gold cuff reminded him of something a slave girl would wear. He glimpsed the black matching
lace of her bra peeking out. He'd read a story once where the hero sucked the heroine's nipples for an hour and made her come. Nate wondered if any of her lovers had ever treated her to such attention. Wondered if she'd be greedy, noisy, active. If she were his, he'd concentrate on wiping out every word in the English language from her mind so that she only moaned and whimpered his name. His pants tightened to a painful degree. Down, boy. Never gonna happen in this lifetime. He had better get used to it. And stop reading those damn books.

"There are a million other topics to pick from," she said. "We'll practice now. Pretend we just met and decided to have dinner. What would you say to me?"

"You have a piece of lettuce stuck in your teeth."

She blanched, and then placed her tongue over her teeth and sucked hard. "Is it gone?"

Damn, she was hot. "Yes. Gone."

"Okay, that's what I mean. You definitely want to let a woman know if she has something on her that could embarrass her, but you need to learn subtlety. A touch of your napkin to your mouth. A gentle smile and a tap of your finger over your teeth."

He rolled his eyes. "Fine. But if I had something in my teeth or toilet paper stuck somewhere, don't waste my time. Tell me."

"Noted. Aren't you going to have the last few fries?"

"No, here." He pushed the plate across the table.

"There's only three. Live a little."

She squirmed in her seat as if about to make the biggest decision of her life. Then palmed the three fries and began to nibble. The salt seemed to make her happy. A hazy glow of satisfaction came over her. Surrendering to her desires seemed to please her. Nate had a dozen other ways he'd like to make that look appear on her features, but he stopped himself from thinking about them—after all, she had flat-out refused to go out with him. Why would sleeping with him invoke any other response?