Today it is my pleasure to Welcome romance author
Leigh Duncan
to HJ!

Hi Leigh, welcome 🙂
What would you say is your motto or maxim as a writer?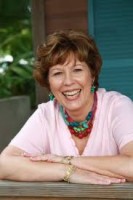 I have to admit, I borrowed this sentiment from the fabulous Barbara O'Neal: As a writer of fiction, I may not save the world, but if I can save one woman for one afternoon, then I've accomplished the goal that was set before me.
Would you rather… visit the world 100 years into the past or 100 years into the future? Why?
Though I'm basically an optimistic person, let's go with the sure thing…100 years into the past. I'm fascinated by the clothing of the early 1900's, the longer dresses, the bouffant hairstyles. Small Town, America was alive and thriving at that time, and I like to think I'd be a part of it.
Let's talk about your newest release: SECOND CHANCE FAMILY
If you had to summarize the book for the readers here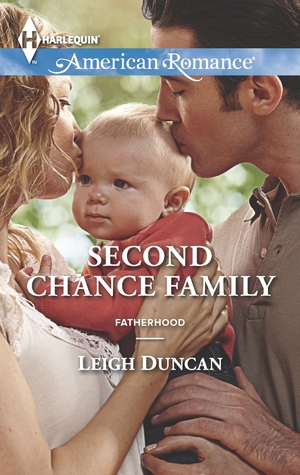 SECOND CHANCE FAMILY is a heartwarming read in which a chance to mold raw talent offers PE coach Travis Oak the opportunity he's been searching for when a school yard fight forces widowed mom Courtney Smith to choose between expulsion or Little League for ten-year-old Josh. But the slim blonde with a baby on one hip and desperation in her blue eyes doesn't want anything to do with baseball or self-serving athletes. To prove he has Josh's best interests at heart, can this former minor league baseball player become a major league dad?
Please tell us about the characters in your book?
I love Courtney and Travis! Loved writing about them. First, we have Courtney Oaks. She married her high school sweetheart, the star of the baseball team, a man too easily swayed by the fame and fortune he received as the Major League's all-time best hitter. His death in a car crash devastated Courtney's life on all levels. In an instant, she lost her husband, her home, her reputation and, with nothing more than what she could cram into the trunk of a beat-up sedan, had to make a new life for herself and her two young children. She moves to quaint Cocoa Village where she opens a small coffee shop. She isn't sure about what the future holds for her, except for one thing…she wants absolutely nothing to do with baseball…or the men who play it.
Enter former Minor League pitcher Travis Oak. After injuries forced him out of the game he loves, he took a job as a PE teacher at Orange Blossom Elementary. To keep his hand in the game, Travis coaches a championship Little League team, The Sluggers, but his focus is set on a job in the pros. He's rounding third and headed for home, on the cusp of achieving this goal when Fate throws him a curve in the form of 10-year-old Josh Smith. Travis sees himself in the angry elementary school student, but helping Josh means he must convince Courtney to let her son play for The Sluggers…and that baseball, or at least this particular baseball player, is Major League Dad material.
As you wrote your protagonist was there anything about them that surprised you?
I think Travis and I were both surprised to learn how much he wanted to be a dad. 🙂
What scene did you most enjoy writing? Why?
At its heart, SECOND CHANCE FAMILY is a romance played out on a baseball field. And I love baseball! When I was a kid, the chance to watch our neighbor's son play Little League was about the only thing that got my nose out of a book in the summer. Sun-warmed wooden bleachers, popcorn and hot dogs from the snack bar, the sharp crack of a bat, cheering when "our" team won the game, I loved everything about the game which made writing the scenes that take place in or near the baseball diamond so much fun!
Like this one, which takes place after Travis convinces Courtney to bring her son to Little League tryouts:
As for Josh, the more he saw of the kid, the more confused Travis grew. The boy had a head for the game, that was certain. When the other coaches threw him routine grounders, Josh knew where the ball would be and got there in time to field it. He caught pop flies as well as many of the kids and better than some. By the time Josh walked to the batter's box, Travis was scratching his head and wondering how a kid who'd never stepped onto a ball field before had drawn the attention of every coach in the league. They lined the fences when Josh stepped to the plate.
Travis held his breath. The first pitch was low and outside. A murmur of surprise rippled through the coaching staff when Josh's bat sliced through empty air. The youngster shook his head and squared up for the next one. This time he managed to connect, though Travis was pretty sure the hit was pure dumb luck. The kid's eyes were closed when his bat met the ball.
What scene was the hardest to write? Why?
I struggle, sometimes, with striking the right balance when dealing with two characters who are so obviously right for—and attracted to—each other. Especially since I write for Harlequin American where the emphasis is on romance set against a backdrop of home, family community. Readers will have to let me know if I got it right when Travis and Courtney share their first kiss:
He whisked her through the open doors and onto the porch where volunteers had strung twinkling strands among the ivy. Earlier he hadn't seen the point of all the decorations. Now the lights shone for Courtney, and she'd never looked more beautiful.
She peered up at him, laughter dancing across the lips he meant to claim. As he met her gaze and held it, an altogether different emotion darkened her blue eyes. When she shifted marginally closer, Travis suppressed a moan.
"Courtney, I—" His voice failed him.
"Yeah, I know."
Her fingers trailed across his jaw. He captured them in his hand and pressed a kiss into her palm.
"Whatever this is, I don't think I can fight it anymore."
Who would you cast in the role of your characters if your book was optioned for a movie?
One of the best days of any writing project is the day I nail down my character's physical description. How do I do that? By sifting through thousands of images of celebrities—movie stars, athletes, the occasional politician—until I find just the "right" image of my hero, my heroine. Then, I print those pictures out and slip them into clear, plastic sleeves. They travel with me everywhere I go during the course of the book. By the time I'm finished, those plastic sleeves are torn, crumpled, worn. But I never have to worry whether I gave my heroine's nose a slight uplift page 22 while on page 222 it's Patrician.
For SECOND CHANCE FAMILY, Tim Tebow (Go Gators!) gave Travis Oaks just the right look. Reese Witherspoon made a perfect Courtney Smith.
If you could have given your characters one piece of advice before the opening pages of the book, what would it be and why?
I think it'd be, "Be open to second chances!" If there were ever two people who deserved a second chance at love, it's Travis and Courtney.
What are you currently working on? What other releases so you have planned for 2014?
SECOND CHANCE FAMILY is first in the batting line-up for 2014, but after that, we're heading back to the beloved Circle P Ranch which readers adored in RANCHER'S SON. The Glades County Cowboys series focuses on the sons of long-time ranch manager Seth Judd. Colt is the first to pick up the reins in THE BULL RIDER'S FAMILY in May, followed in October by Hank's story in HIS FAVORITE COWGIRL and Garrett's RANCHER'S LULLABY early in 2015.
Thanks for blogging at HJ!
Giveaway:

A signed copy of SECOND CHANCE FAMILY

to one US or Canadian resident.
To enter Giveaway: Please complete the Rafflecopter form and Post a comment to this Q:

Did you play sports as a child? How do those experiences influence your life as an adult?
Excerpt
HAVING RACED TO the field, Courtney swung toward the coach, prepared to give the man a piece of her mind for letting Josh get away with such outrageous behavior. She'd seen the harm anger caused when it was unleashed on the ball field. People got hurt. Careers were ended. Lives were irrevocably changed. Travis might think he had a plan for dealing with Josh's emotional outbursts, but he'd obviously never considered the danger of putting a virtual club in an angry boy's hands.
What if Principal Morgan found out? Deal or no deal, he'd carry through on his decision to expel Josh.
And then what would become of her son?
Telling herself she had to be the strong one, had to end this now before something worse happened, she stood, her feet rooted in gravel and red dirt.
One look at Travis's confident smile, and her resolve wavered.
"Hey," he said softly. "Where'd you come from? Where's Addie?" He studied her as if he expected the baby to materialize in her arms.
"Melinda Markham has her." She gestured toward the trees where, until moments ago, she'd taken advantage of the opportunity to make friends with a few of the other moms. "I rushed over here to take Josh home, but…" Tears clogged her throat. "Did I hear right? You still want him on your team?"
Travis's searching gaze roamed her face. Questions formed on his handsome features. "Why wouldn't I? Nothing's changed."
"But he…he lost his temper," she protested. Whenever a professional ballplayer did something like that, he faced stiff penalties.
"No harm. No foul." The big man shrugged. "He learned something. Next time, he'll think about it before he lets one bad appearance at the plate get to him."
Travis's reaction was so different from what she'd expected that she gaped at him.
"I know you're worried about him, but trust me. He's not the worst kid I've dealt with. He'll come around."
Relief at finding someone who shared her opinion of Josh triggered tears she'd held at bay for far too long. As they rolled unchecked down her cheeks, she never saw Travis move. One second he was standing at the opposite end of the dugout. The next he was simply in front of her, shielding her from prying eyes. He stood so close she caught a whiff of his aftershave mingled with the faint musky scent of a man who'd spent the better part of the day in the sun. His large hands cupped her elbows, and she gasped.
Heat shot from his fingertips and spread up her arms. Her head came up and she met his deep brown eyes. What she saw there spread a delicious feeling right through her midsection.
"Look, all kids get upset from time to time. Learning how to control their temper and frustration, that's just part of the game."
The game. The baseball game.
Book Info:
An Instant Family?
Coaching Little League in a small Florida town is a world away from Travis Oak's dream of being a professional pitcher. But now the phys ed teacher faces his greatest challenge: keeping a ten-year-old boy from being expelled. He's got the perfect solution…until he runs up against a petite, irresistible blonde.
After her major league husband's betrayal, Courtney Smith wants nothing to do with bad boys…or baseball. But her son thinks Travis is some kind of hero, and she has to admit–it's hard to resist Cocoa Village's most gorgeous coach. But will her secret keep Travis from having a family to call his own?
Book Links:
Author Bio
Award-winning author Leigh Duncan and her family moved fourteen times before the children graduated from high school. All that packing and unpacking led to Leigh's long-standing philosophy that when dirt builds up in the corners…it's time to call the movers! It also taught her that solid relationships are the foundation for true happiness. Married to the love of her life and mother of two wonderful young adults, she writes contemporary romance with a dash of Southern sass from her home in Central Florida. She is a long-time member of Romance Writers of America, Washington Romance Writers and serves as the PAN liaison for the Space Coast Authors of Romance (Florida STAR). Her books have hit #1 in Kindle sales for all Harlequin American Romance and been named a Top Pick by RT Magazine. Her fifth book, SECOND CHANCE FAMILY, hit store shelves in February 2014, followed by the next in her Glades County Cowboys series,THE BULL RIDER'S FAMILY, in May. To learn more about Leigh, visit www.leighduncan.com
Website | Facebook | Twitter |