Today it is my pleasure to Welcome romance author
Melissa Cutler
to HJ!
 Hi Melissa, welcome to HJ!
If someone wrote a biography about you, what do you think the title of the book should be? Why?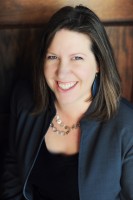 If someone wrote a biography about me, I bet it'd be titled: WORDS TO LIVE BY. I say that because for my whole life, I've loved words and studying language, from the dictionary I asked Santa for as a kid to my college major in English with a minor in Linguistics (the science of language). I've always known I was a writer, and always wanted to write a book, but I kept putting it off, waiting for the write book idea to come to me, until eight years ago when the doctors found a brain tumor. That's when I thought: "You dummy, you might die having not done the ONE THING on your bucket list." After surgery to remove the tumor, I got the great news that it was benign. It was a whole new lease on life! As soon as I was healed, I started planning that first romance novel to write. As soon as I started it, I knew I'd found my true calling in life.
Let's talk about your newest release: Secret Agent Secretary
If you had to summarize the book for the readers here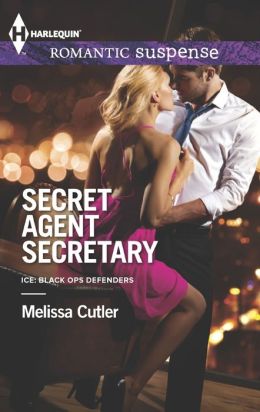 SECRET AGENT SECRETARY is about a secretary who is obsessed with spy movies and books, to the point that she drives a 911 Carrera that she's named Nikita and dreams of owning her own spy gadgets. When she's thrust into the middle of an international manhunt, she must rely on a sexy, brooding real-life secret agent to stay alive. That's when she learns that that the reality of being a spy is way different than in the movies and that perhaps she really is cut out to be the secret agent she always dreamed of.
Please tell us about the characters in your book?
Avery Meadows is the secretary of the title. Like I said, she has a true passion for spy books and movies. She also lives her life trying to fulfill her bucket list–the list of things she wants to do before she dies. Let's just say that her bucket list is far different from that of Ryan Reitano, the sexy secret agent she partners up with when their lives are on the line against a dangerous criminal. Avery dreams of a life of high adventure and danger, while Ryan–who's become jaded after too many years of high adventure and danger–dreams of a beach vacation and settling down with a family.
Was it love at first sight for your characters? If not what was the pivotal moment of change?
Avery has had a secret crush on Agent Reitano since he came to work (undercover) at the ICE agency for which she's the secretary. I'd say she's more "lust at first gadget" because her crush turns into full blown desire when Ryan whips out a couple of gadget weapons from his hidden utility belt while their lives are on the line. She truly starts to fall in love when Ryan opens up to her about his past and who he really is.
As for Ryan, I'd say he's "love at first car sighting" because he realizes that he's falling head over heels for Avery when she shows him her Porsche and she takes him for a high-stakes ride in it.
If your characters could go back in time and change one thing what would it be? Why?
Great question! As for Avery, I think she'd want to go back in time and embrace her spy passion by joining the CIA or going through FBI training. She let her fears and guilt hold her back way too long.
As for Ryan, he has a HUGE whopper of a secret from his past, but he would never go back and change it. What he would change is all the missed opportunities he'd had over the past decade to kill the man who threatens to expose his secret and destroy Ryan's family.
What scene did you have the most fun writing? Why?
The scene that was the most fun for me was when Ryan shows Avery his "secret lair".
From the book:
He felt a smile tugging at his lips. "Since you can't sleep, perhaps it's time for a little show-and-tell."
The truth was he'd been looking forward to this ever since she'd spied that unmade bed. No, that wasn't accurate. He'd actually been looking forward to this moment since she'd first uttered the words secret lair. That combined with the heated gaze she'd given his decoy grenade, the way she'd stroked it and…oh, man. He'd never been jealous of an explosive device before.
What scene was the hardest to write? Why?
The scene that was hardest to write was a scene toward the end in which Avery and Ryan go to their ICE office and are separately interviewed about their seemingly illegal activities. There were a lot of moving parts to that series of scenes to make sure it all came together the way I wanted.
From the book:
"Ms. Meadows, you need to help us out here, because the way this is looking, you might go to prison for a long, long time."
Avery loosened her grip on the arms of the chair she sat on in Director Tau's office and tried to relax. It wouldn't do to lose her cool now, not when they already thought she was capable of subterfuge and law breaking. Which she was, but that was beside the point.
How did your character spend the week just before the story starts?
The story starts out on New Year's Eve, so the week before the story starts, it was Christmas. They each spent it with their families, but they both had to work, too, because their ICE office was involved in planning a critical operation to capture one of the most dangerous men in the world who they'd gotten word had just arrived in San Diego.
Who would you cast in the role of your characters if your book was optioned for a movie?
Avery is spunky and smart and full of bright eyed wonder. I'd cast Emma Stone to play her.
Ryan is tall, buff, and with a world weary edge. I'd cast Sam Worthington (the guy from Avatar)
What are you currently working on? What other releases so you have planned for 2013 into 2014?
I'm currently working on books for my upcoming Destiny Falls series that debuts in August 2014. This is a series that features heroes who play on a unique men's league ice hockey team for combat wounded veterans. Also coming up in July of 2014 is the follow up to SECRET AGENT SECRETARY featuring another set of black ops agents, titled HOT ON THE HUNT. It's going to be a great year for romance books!
Thanks for blogging at HJ!
Giveaway: I'm giving away a

print or digital copy of TEMPTED INTO DANGER

, which is book 1 in my ICE: Black Ops series (SECRET AGENT SECRETARY is book 2). *Open to U.S. residents only, please.
To enter Giveaway: Please complete the Rafflecopter form and Post a comment to this Q:

In SECRET AGENT SECRETARY, Avery meadows seriously geeks out over spy books and movies. I think everyone geeks out over something they're passionate about. I geek out over romance novels, while my husband geeks out over Star Trek and Star Wars movies and TV shows. What do you geek out over?
Except
She whirled around, wielding the paper clips. It was Agent Reitano. He eased the chain out of her hand, his eyes huge, as if he couldn't quite believe what he'd witnessed.
"Avery, stop screaming."

Screaming?

He put a finger on her chin and pushed her mouth closed.

Confused, she met Agent Reitano's eyes with a look of challenge. "I wasn't screaming. Don't be ridiculous."

Amusement flashed in his eyes. It was the first time that night he'd looked at her without accusation. "My bad. You were as stealthy as a ninja."

She smoothed her dress. Cold air nipped at her back, where the dress now gaped with a broken zipper, but she couldn't find it in her heart to care. Power and energy like she'd never experienced buzzed through her system, pushed along by her pounding heart. She chanced a look at the assailant. He'd passed out cold. Good. "Any chance that guy was a criminal mastermind?"

"Not quite. More like a hired gun. Anyhow, thank you for coming to my rescue."

Looking over her shoulder, she studied the limp form of the man more closely. Then reality crashed over her. "Oh, my God. I saved you, didn't I? I kicked that bad guy's butt. Wow."

"More like ground his nuts to a paste, but yeah, you saved my bacon."

"I saved your bacon," she echoed in a whisper of disbelief.
Book Info:
Tops on Avery Meadows's bucket list is assisting in the capture of an international criminal mastermind…from the safety of her desk as an ICE Agency secretary. She's obsessed with everything secret agent-y, but being the daughter of grassroots pacifist leaders has left her with a mountain of guilt about it. But when, on New Year's Eve, fate catapults her into the arms of sexy, soft-spoken Ryan Reitano—an undercover ICE agent with dangerous secrets he's desperate to hide—Avery's dream of saving the world takes on a whole new twist…
Book Links:
Author Bio
Melissa Cutler knows she has the best job in the world, dividing her time between her dual passions for writing sexy contemporary romances and edge-of-your-seat romantic suspense for Harlequin, Penguin, and Kensington Books. She was struck at an early age by an unrelenting travel bug and is probably planning her next vacation as you read this. When she's not globetrotting, she's enjoying Southern California's flip-flop wearing weather and wrangling two rambunctious kids. She loves hearing from readers and is really easy to find at www.melissacutler.net, on Facebook (www.facebook.com/MelissaCutlerBooks ), and Twitter (@m_cutler). And you can always email her at melissa@melissacutler.net or sign up for her newsletter (http://www.melissacutler.net/newsletter/ ) to find out about her latest books and upcoming events.
Website | Facebook | Twitter |