Today it is my pleasure to Welcome author
Elizabeth Heiter
to HJ!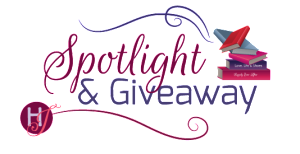 Hi Elizabeth and welcome to HJ! We're so excited to chat with you about your new release, Secret Agent Surrender

!
Please summarize the book for the readers here: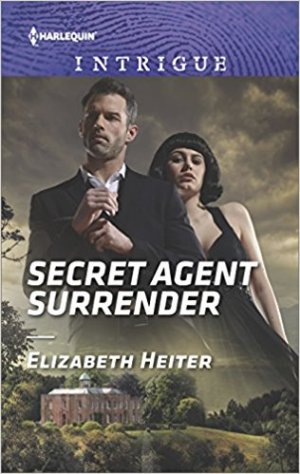 DEA agent Marcos Costa never knew family until foster brothers Cole and Andre, but the fire that destroyed their home when he was twelve has haunted him ever since – especially when he learns his first crush, Brenna Hartwell, may have caused it. He hasn't seen Brenna since, but deep undercover on a DEA operation, their paths cross, and he finds himself smitten all over again. The problem is, when this operation is over, he'll have to arrest her.
Rookie police officer Brenna Hartwell is on her first undercover assignment when she runs into Marcos again. She's in way over her head, but she's onto something big, something that could change everything Marcos believed about his childhood and the fire that split apart his family. Getting close to Marcos is a threat to her heart, but crucial for the ruse. Only if she gets too close, their covers could be blown – and then they're both dead.

What's your favorite line(s) from the book?:
"Don't be so glum," Carlton boomed, making Brenna jump in her seat. "Just because I tried to have you killed isn't a reason not to enjoy your filet."

I love this line, because it sort of sums up my villain, infamous drug lord Carlton Wayne-White. He's deadly if you cross him, but he's got a sense of humor, and he was a lot of fun to write (and to set Marcos and Brenna up against).
When you sat down to start this book, what was the biggest challenge you faced? What were you most excited about?
One of the biggest challenges with Secret Agent Surrender was that – since it's the final book in a trilogy about three foster brothers – I wanted to be able to show all of them. Except I'd sent the youngest brother, Marcos, into the Appalachian mountains by himself, and a lot of the book takes place there. So I had to find a way to show the connection between the brothers without them being there. It helped that I had Brenna there, because her connection to Marcos was at the same foster home where he lived with Cole and Andre – except Brenna was only there a few months.
Throwing Brenna and Marcos back together is one of the things I was most excited to do. I'd known from the beginning of the trilogy that Marcos would end up seeing Brenna again, and a small subplot that goes through the trilogy was leading up to their reunion. It was fun to play with both Marcos & Brenna's expectations for how the other would be as an adult, and show them trying to come to terms with each others' cover stories!
Please tell us a little about the characters in your book. As you wrote your protagonist was there anything about them that surprised you?
Marcos Costa grew up in the foster care system. He learned from a very early age how to only rely on himself, but when he was seven, he met two "brothers" who would change his life forever. To this day, his bond with Cole Walker and Andre Diaz is unbreakable. But what surprised me about Marcos as I created him was that Cole and Andre were really the only people he's truly let into his life. In his job as a DEA agent who constantly goes undercover on dangerous missions, that's an asset. But in his life, it's left a bit of a hole.
Brenna Hartwell also landed in the system, but for her, it happened after her mom died in a car crash and she survived. She, too, learned to be a fighter and how to stand on her own, but she never forgot the boy who was kind to her on her very first day in foster care. The thing that surprised me about Brenna – and what I discovered Marcos could help her work through – was that she still held serious survivor's guilt for living through that car crash as a child, and she, too, pushed people away, scared to let them get too close.
It made for a great challenge to toss them together, force them to rely on one another to survive, and let them help heal each other.
What have you learned about your own writing process/you as an author while writing this book?
Writing this book made me realize that one of the reasons I love romantic suspense is the ability to layer other issues underneath the story. For this trilogy, it was all about the foster care system (and how kids are tossed out, with no safety net, home or money, at eighteen) and how the bonds of family can be forged (my foster brothers essentially formed their own family and looked out for one another well beyond their time in the system). I loved being able to carry that backstory through the trilogy, and have the brothers' bond in the background of each love story.

The First kiss…
Marcos and Brenna's first kiss happens inside the home of a drug kingpin, while both are playing roles, pretending to be someone they're not. But despite the fact that Brenna thinks Marcos is a drug dealer – and Marcos thinks Brenna is working for the druglord – they can't resist each other. Here's what happens when Marcos catches up to Brenna alone…
"Brenna," he said, humor and hunger in his tone.
She looked up, realizing she'd been blatantly ogling him. "Sorry." She flushed.
The hunger didn't fade from his eyes, but his expression grew serious. "Brenna, I want—"
She wanted, too. Maybe it was just the chance to finally do something about her very first crush, or the fact that she'd never expected—but always hoped—to see Marcos again.
It was foolish and wrong for so many reasons, but she couldn't seem to help herself. She leaned up on her tiptoes in another pair of ridiculous shoes and practically fell toward him, looping her arms around his neck.
His hands locked on her waist, and then her lips were on his, just the briefest touch before he set her back on her feet.
"Brenna," he groaned. "We can't do that. Carlton—"
"He's not here right now," she cut him off, not wanting to think about Carlton and the dangerous mission she'd begged to get assigned to. Because all she could think about was Marcos. The boy she'd never been able to forget, morphed into a man she couldn't stop thinking about. She leaned back into him, and she could tell she'd caught him off guard.
Before he could protest again, she fused her lips to his. Just one real taste, she promised herself, and then she'd back away, leave him alone and go back to her mission.
He kissed the way she'd imagined he would in all those childhood fantasies she'd had, where she grew up and got out of those foster homes she'd been sent to after the fire. Like a fairy-tale ending come to life.
Except this wasn't a fairy tale. And Marcos was a drug dealer.
Did any scene have you crying or laughing (or blushing) while writing it?
I'd already known a lot of Marcos's backstory before I wrote Secret Agent Surrender, because he and his brothers tie the trilogy together. But with Brenna, I knew less. So when I really dug into her backstory, I found that she had similar demons. Writing this scene – where she remembers the day the foster home caught fire (a few months after she was thrown into foster care) – made me tear up:
Emotions overwhelmed her, the memory of standing in that hospital, watching them take Cole into a room beside her, his hands blistering and red, with Andre running after him. Begging the nurse to tell her where Marcos was, and hearing only that he was okay. Being shuttled into a car with some woman from Child and Family Services she'd never met. She'd watched out the window of that sedan until the hospital disappeared. She'd never seen any of them again. Not Marcos, Cole or Andre. Not the other two foster boys who'd lived at that house, or their foster parents, the Pikes. From that moment on, she'd really, truly been alone.
It had been nothing compared to the complete devastation of losing her mom a few months before that, of waking up in the wrecked car off the side of the road, bleeding and cold. Rescue workers telling her she'd be okay. But she'd seen her mom in the front seat, her head slumped sideways, no one helping her because it was already too late.
A few months later, she'd just started to come out of the numbness that had filled her. She'd just begun to feel like maybe one day she'd smile again. It had been Marcos who'd made her feel that way, and then he'd been ripped away, too.
If your book was optioned for a movie, what scene would you use for the audition of the main characters?
If the book was optioned for a movie, I'd use the moment when Marcos and Brenna see each other for the first time since they were kids. There isn't much dialogue, but there's a ton of emotion on both of their faces at this moment:
Marcos turned to look at the woman, and he stopped breathing. He actually had to remind himself to start again as he stared at her.
She was petite, probably five-four, with a stylish shoulder-length bob and a killer red dress. She had golden brown skin and dark brown eyes that seemed to stare right inside a man, to his deepest secrets. And this particular woman knew his deepest secret. Because even though it wasn't possible—it couldn't be—he knew her.
"Meet Brenna Hartwell," Carlton said, his voice bemused. "I can see you're already smitten, Marco, but don't get too attached. Brenna is off-limits."
It was her. Marcos flashed back eighteen years. He'd been twelve when Brenna Hartwell had come to the foster home where he'd lived for five years. The moment he'd seen her, he'd had a similar reaction: a sudden certainty that his life would never be the same. His very first crush. And it had been intense.
Too bad a few months later she'd set their house on fire, destroying it and separating him from the only brothers he'd ever known.
After all these years, he couldn't believe he'd recognized her so instantly. He prayed that she wouldn't recognize him, but as her eyes widened, he knew she had.
"Marcos?" she breathed.
And his worst nightmare came true. His cover was blown.
Readers should read this book….
Readers should pick up this book to find out what happens when two loners – one a DEA agent and the other a rookie cop – find each other again, in the most dangerous place possible, and have to work together to unravel a mystery that goes back to the day they were separated as kids. It's about taking that leap of faith to put your trust in someone when life has shown you how dangerous that can be. (Oh, and did I mention that Brenna would describe Marcos Costa like this: "The man looked like a movie star, with his full, dark head of hair and blue-gray eyes that popped against his pale skin. And the dimples? They were … like the cherry on top of an ice-cream sundae. ")

What are you currently working on? What are your up-coming releases?
Right now, I'm working on a standalone thriller. I can't share any details for upcoming releases yet, but the first two books in my Lawmen: Bullets & Brawn series, Bodyguard with a Badge and Police Protector, are out now! Readers can also check out my Profiler series for free with a short story, Avenged, available through my website.
Thanks for blogging at HJ!
Giveaway:

I'm giving away a signed copy of Secret Agent Surrender to one lucky commenter!
To enter Giveaway: Please complete the Rafflecopter form and Post a comment to this Q:

In The Lawmen: Bullets and Brawn trilogy, three orphaned boys formed their own family. What do you think are the most important qualities in the people you choose to let into your life?
Excerpt from Secret Agent Surrender:
"So you think you're safe? Or do we need to run now?"
She gaped at him. "We?" She shook her head. "Even if I'm compromised, you didn't vouch for me. Whatever happens to me, I won't betray your cover. This is about me."
"No, it's not. We're a team now, you and me."
The idea flooded her with warmth, made her feel more secure and more afraid at the same time.
If this was just about her, she wouldn't hesitate. It was worth the risk.
But it was no longer just about her. "I don't think he's going to say anything, but I can't be positive."
Marcos nodded, stepping a little closer. "Nothing in life is a guarantee, especially in undercover work."
Her pulse picked up again at his nearness, her body wanting to lean into him. "What do you think we should do?"
"If you don't think you're compromised, we stay."
If she stayed here much longer, she was definitely going to be compromised, but in a completely different way.
Excerpts. © Reprinted by permission. All rights reserved.

Book Info:
This undercover agent can't disguise his true desire!
Undercover DEA agent Marcos Costa is shocked to see Brenna Hartwell—his very first crush—cozying up to the brutal drug lord he's about to bust! He hasn't seen her since childhood, but he never imagined she'd turn to a life of crime. What the hunky agent doesn't know is that Brenna's working her own bust as a rookie cop undercover.
Brenna didn't think she'd ever see Marcos again, especially not on her first undercover mission! She knows she has to keep her distance…but while she and Marcos play out their daring ruse, their youthful passion reignites. One wrong move could blow their covers. Can two loners used to self-reliance trust their lives—and hearts—to each other?
Meet the Author:
Critically acclaimed and award-winning author ELIZABETH HEITER likes her suspense to feature strong heroines, chilling villains, psychological twists, and a little bit (or a lot!) of romance. Her research has taken her into the minds of serial killers, through murder investigations, and onto the FBI Academy's shooting range. Her novels have been published in more than a dozen countries and translated into eight languages; they've also been shortlisted for the HOLT Medallion, the Daphne Du Maurier award, the National Readers' Choice award and the Booksellers' Best award and won the RT Reviewers' Choice award.
Website | Facebook | Twitter |