Today it is my pleasure to Welcome author
Geri Krotow
to HJ!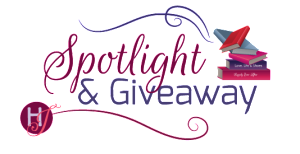 Hi Geri and welcome to HJ! We're so excited to chat with you about your new release, Secret Agent Under Fire!

Hi Sara! And hello to all of your readers!

Please summarize the book for the readers here: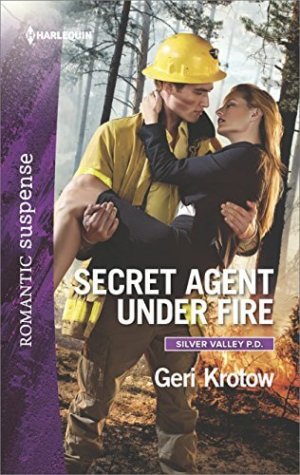 Abi is a former FBI agent whose specialty is arson forensics. She's taken a position with the super secret Trail Hiker agency, headquartered in Silver Valley, Pennsylvania. Abi is assigned to the case of a serial arsonist who turns out to be connected to the cult taking over Silver Valley. Keith Paruso is the sizzling hot Chief of Silver Valley Fire Department, and he feels Abi is intruding on his investigation, when it's not really his case at all. More than fire sparks fly as these two fight to save Silver Valley from a cult while oh-by-the-way, they fall in love!

What's your favorite line(s) from the book?:
"May I ask who you are and what the hell you're doing at my fire scene?"
These are Keith's first words to Abi. Not a great start!
When you sat down to start this book, what was the biggest challenge you faced? What were you most excited about?
I was most excited about bringing the overarching storyline about the True Believer cult to a conclusion–but I had to have the right hero and heroine to make it happen. And the bad guy had to get his due in the end! The biggest challenge for me is always the same–conflict between the hero and heroine. I have to ask why they can't be together, and then show how their love will surmount all odds. The journey is different for each couple and Keith's and Abi's way was full of turns and difficulties I didn't expect.
Please tell us a little about the characters in your book. As you wrote your protagonist was there anything about them that surprised you?
Abi was still holding on to guilt from a horrible accident involving a house fire when she was a teenager. She'd never worked through it–but Keith steps up to be her partner on this not-as-romantic part of her journey. Which makes him all the more attractive! Keith had to let go of the worries he had about his reputation as the Silver Valley Fire Chief. It had been damaged by the cult but no one in town was holding it against him–he was holding himself to an impossible professional standard. After Keith meets Abi he realizes he may have been wasting time on the wrong priorities as Abi starts to play the biggest role in his life.
What have you learned about your own writing process/you as an author while writing this book?
That even though I write romantic fiction, I still want my law enforcement or fire fighting details to be as accurate as possible without boring my readers. I have to be careful not to go too far down the research rabbit hole, though–the hero and heroine do not like being left alone that long. 🙂

The First kiss…
Abi and Keith's first kiss is very delectable–not! They are working at an arson scene in an elementary school (it's summer so no kids, no injuries) and she tells him to help her get their attraction out in the open, so that they can let it go. Keith agrees, but only gives her a quick kiss on the lips. Abi gets turned on anyway, because Keith is hot, gorgeous and she likes him. It makes her more determined that the second kiss will be better.

Did any scene have you crying or laughing (or blushing) while writing it?
The same scene as the first kiss has Keith pressing his pelvis into Abi's–he's in jeans and she's in yoga pants. I found it more erotic than a naked lovemaking scene.

If your book was optioned for a movie, what scene would you use for the audition of the main characters?
The opening scene where Abi's been up all night, staking out an expected future location for the serial arsonist. Keith arrives to put out the fire that ensues, and they literally run into each other as they attempt to catch the arsonist. They are face-to-face, complete strangers and yet the way they react to one another makes it clear that they are going to be more than work colleagues. There's a whole lot of combustible sexual desire between them!

Readers should read this book….
To find out how the True Believe Cult finally leaves Silver Valley, and to get ready for the next FIVE Silver Valley PD books that Harlequin Romantic Suspense has asked me to write. If you're like me, real life can be very heavy and exhausting. I find no greater escape than in a romance, and I'm working on giving you a total of nine Silver Valley PD books to escape to. I personally love reading a good series and I hope you'll all enjoy Silver Valley as much as I love writing it!

What are you currently working on? What are your up-coming releases?
I'm in the middle of Silver Valley PD #5–the working title is Her Secret Fugitive. It's by far the most emotional of all the Silver Valley books I've worked on, involving lovers broken apart by war and enemy capture. They reunite during a law enforcement op in the Poconos. My other new series is the Bayou Bachelors from Kensington Lyrical Caress, a new sexy contemporary line. Book One in the Bayou Bachelors, Fully Dressed, releases in January 2018. I've recently completed it and am getting ready to work on book #2 after I finish Silver Valley PD #5. And later this year, in November 2017 my first Colton series book with Harlequin Romantic Suspense will be out, The Billionaire's Colton Threat. It's part of the Colton's of Shadow Creek and I'm very excited to be a part of this great collection..
Thanks for blogging at HJ!
Giveaway:

A very special Geri Krotow Beach blanket that folds up with a storage pocket! U.S. only, please.
To enter Giveaway: Please complete the Rafflecopter form and Post a comment to this Q:

What are some of your favorite first-kiss scenes, in a book or movie?
Excerpt from Secret Agent Under Fire:
God, not now. Not during this case, the case that was the cornerstone of clearing his name. Not with Abi, a woman too complex and full of contradictions. He wanted a woman who was simple. Easy going.
Someone needed to tell that to his dick.
Hopefully, Abi hadn't noticed his boner. This was a moment worthy of the record books—the first time he didn't want a woman to tell she aroused him.
"Did anyone figure out what was in the waste can, for sure?"
He shrugged. "Paper, as far as it appears. Nothing unusual there."
"But school's in session. Wouldn't the janitor have emptied the baskets before the weekend?" She held up bits of charred paper that surrounded the bin. She pulled out her phone and dialed a number. "Hey, it's Abi. Did you guys get samples of the paper burned in the waste bin?" He saw her shake her leg in impatience. "What about the paper on the floor around the counter? I'll get whatever else I see." She shoved her phone into her jacket pocket and bent over to pick up a piece of copy paper that was under a work table next to the counter the fire had burned on. It gave him an incredibly advantageous view of her luscious bottom, the multi-colored striped yoga pants that were incongruous with her formal detective manner. Did she have any idea how freaking sexy she was?
She straightened and because his attraction to her kept him focused on her curves a beat too long, she caught him red-handed. Staring at her with what was no doubt pure lust radiating off him.
Abi was watchinged him with her wide eyes, her expression guarded. She felt this, too, this tug that existed since they'd met in the field around the old house. She had to. And yet she still didn't trust him. Fine.
"What do you think that piece of paper is going to tell you?" It came out rougher than he'd meant. No wonder she didn't want to trust him—he sounded like a jerk .
She held up the sheet of white paper with text printed on one side. "This could lead to a lot, or nothing. But one thing's certain." She placed the paper on a worktable, pulling an evidence bag from her jacket pocket. He should have turned away, apologized for leering at her, or not taken the bait.
"What's that?"
"You, Chief Paruso, were just staring at my ass. Correct ?"
Was it possible for a grown man to blush like complete nerd?
"Guilty as charged."
Haughtiness, feigned superiority, all melted away and what was left on Abi's face was simple. Pure interest. It was in the way her eyes lit, like they did when she thought she found something significant at a fire scene. The way she tilted her head, very slightly, barely perceptible. But he noticed it because he'd been watching her so closely over the past few days. A feeling he wasn't overly familiar with splattered open in his chest.
The deadliest signal that hit him from Abi was her smile. It mesmerized, as she walked towards him, the piece of paper momentarily forgotten. She stopped a foot from him and damned if he didn't feel his heart fight to keep from exploding.
"Keith, you're a great catch for Silver Valley, I'm sure. But we're both professionals, and we both know the long hours and intensity this case is going to require. Hanky- panky isn't on the docket."
He choked and coughed, and it wasn't from the fire residue. "Did you just say 'hanky- panky'?' Are you, like, ninety?"
"I did. And we're adults. Let's get it out in the open so that we can let it go."
Her words made sense, they really did. And he wasn't one who was used to working for affection from women. He liked to be with women who wanted him as much as he did them.
"Like hell."
*
Abi didn't resist as he grasped her upper arms and pulled her body up against his. The scents of charred paper and rubber cement yielded to Keith's musk, definite and uniquely his.
"I'm sure all the girls like this Neanderthal move. It's quite slick, actually. Do you practice—"
Keith planted a firm kiss on her lips. No tongue, no seductive caresses. Just pure lip-lock. He didn't even close his eyes. She knew, because hers were still open.
Abi shoved against his chest. "Really? Is that all you've got?" As she challenged him she fought the warmth that blazed from her lips, tingling after such an awful first kiss, to her mid-section, tightening her nipples along the way.
"You've no idea, Abi,." hHe growled and his eyes even looked leonine as he stared at her.
"At least do it right." She wrapped her arms around his neck, stood on tiptoe, and pressed her lips to his. Gently at first, she kissed and nibbled along his lipsmouth, delighting in the sheer physicality of being this close to him. It was too easy to shove back all of her protesting thoughts, all the reasons she had to not get this close to this man.
It was when she outlined his lips with her tongue that the controlled strength reverberating through every inch of his most muscular frame let loose.
Keith took over their embrace with the finesse she'd normally associate with a ballet dancer, not a firefighter. But the heat in his hands as they cupped her ass and drew her to him, the deft licks of his tongue into her mouth—they were unmistakably full of Keith's fire.
They gasped and laughed and groped as the kiss continued. Abi couldn't get enough of his hands on her, and she with a deep yearning not unlike that with a first teen love, she wanted to be naked, Keith inside her. Before her thoughts started to intrude she hooked a leg over his hip, and Keith not only lifted her legit higher, he bent over and grasped her other leg, forcing her to lock her feet behind him. The powerful press of his erection against her softest spot with only his jeans and her yoga pants between them made her dizzy with need.
"Oh, my, oh, my, don't stop. Don't stop." She ran her fingers over his crew cut and pressed his face to hers, needing her lips against his, their tongues intertwined. No kiss had ever felt this incredible.
"Is this how you like it, babe?" He thrust his pelvis up, making her dangerously close to begging him to take her right there, in the art room.
The school classroom.
She was in an elementary school classroom.
Son of a whoopie pie.
"Keith." He didn't open his eyes but kept trying to kiss her, his tongue precariously close to forcing her to throw caution to the wind and ignore who she was. What she was—a Trail Hikers' agent. "Keith."
He slowly opened his eyes—blue orbs cloudy with lust—and considered her, his breath hitching in his chest the same as hers. "Hell." He dropped his hold on her legs and she unceremoniously dropped to the floor, her hold on his shirt all that kept her upright.
"I didn't mean just drop me on the floor, for heaven's sake!"
He ran his hand over his head, scratched the back of his neck. The same neck she'd had her lips and tongue on. "This wasn't very gentlemanly of me, Abi. Sorry."
"I don't give a flying flip about manners, Keith. I do care about our professional relationship." The words spilled out as they were—practiced phrases and beliefs from her FBI time. They were still relevant, because as a Trail Hiker her mission came first. Had to come first.
But all at once she didn't see why being in the Trail Hikers while haveing the most spectacular sex of her life had to be an oxymoron.
Keith looked down, and his silence made her as crazy as when he was trying to tell her how to do her job, or when he acted like the skirt-chaser he had the reputation of being. It was as if he wanted to make sure his words would be the right words. As, as if Keith cared.
"Keith, we're not kids. This was a one-time little thing. It doesn't and won't affect how we go forward."
He kept his gaze on the floor, still silent.
"Keith, please say something. I'm sorry that I took advantage of the situation."
He took two steps to where she'd left the paper in the evidence bag, and crouched down. When he stood up again, he held a business card in his hand, which he read. "Check this out, Abi. I think we might have our first big break."
She walked over to him and took the card by the edges, careful not to get her prints on it . She'd noticed that Keith had done the same, and again, noted the incongruity of such a big, physical man being so detailed and adroit.
"Dennis Taylor, U.S. Department of Defense. Army War College, Carlisle, Pennsylvania." She stared at the raised font on the creamy, expensive card stock. "This could be a parent's card. Or maybe the art teacher's husband."
"The art teacher is Scott MacKenzie. He's married to Adam Colby, one of my firefighters. And, yes, this could be a parent's business card, or one of any other person's. But my bet's on something else."
Abi looked around the room, at the floor that was spotless except for where the shower had left it slick and the few random ashes from the fire had landed. "The janitor cleaned this room on Friday, after school . The chairs are still upside down on the tables."
"He wouldn't have missed this area." Keith motioned towards where he'd spotted the card.
"I'll check it out." She took another evidence bag out of her pocket and held it, open, towards him. Keith dropped the card between her hands and she sealed the bag. They did work very well together and she was relieved to be back on neutral emotional territory. "I'm going to head to SVPD. I'll make sure you're informed about whatever we find out. I think we're going to have to wait to do our walk-throughs of the other fire siteghts." She put both evidence bags in her tote and walked toward the classroom door. She needed space, time away from Keith. Before she made another stupid move. What was she, fourteen with raging hormones?
"No problem. One more thing—you should come to the fire department and make sure you're on a first-name basis with everyone. Unfortunately, I think we'll have more instances of you working around us."
Wow. It had to have cost Keith hugely to offer her a tour of his turf.
"That'd be great. I'd appreciate it."
"We'll set up a time soon. And, Abi?"
His voice reached out to her just as she hit the threshold. Not trusting herself to turn fully around, she looked over her shoulder. He stood in the middle of the classroom, his stance relaxed, a lazy grin on his face. "Yeah?"
"That was a great way to blow off some steam."
Excerpts. © Reprinted by permission. All rights reserved.

Book Info:
Silver Valley Fire Chief Keith Paruso is haunted by the fallout to his reputation from false negligence charges and now a string of arsons that threaten the heart of the town that's become victim to a cult's machinations. When former FBI agent Abi Redland joins forces with the secret Trail Hiker Agency to catch the fire starter and bring down the cult, Keith finds himself working side-by-side with the woman he could spend the rest of his life with. But only if he can accept he's worthy of Abi's love. And Abi must forgive herself for a lethal mistake she's made in the past.
Abi and Keith prove unbeatable as a law enforcement duo, but for it to become more they must survive the cult's deadly plans for Silver Valley.
Meet the Author: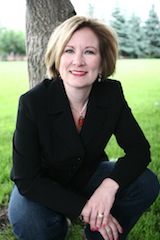 Geri is the bestselling author of the Whidbey Island series, the ongoing Silver Valley, PD series for Harlequin Romantic Suspense, and the upcoming Bayou Bachelors series from Kensington Lyrical Caress. A U.S. Naval Academy graduate and former Naval Intelligence Officer, Geri left her Naval career to pursue a writing career two decades ago. Geri enjoys creating sexy contemporary romances and suspense, preferably with settings that she has personally experienced in her global travels. Geri loves to connect with readers! Please find her on Facebook, Twitter, Pinterest, Instagram, and at her website, where you can sign up for her newsletter, www.gerikrotow.com
Website | Facebook | Twitter |