Today, HJ is pleased to share with you Jayne Ann Krentz new release: 

SECRET SISTERS!

New York Times bestselling author of Trust No One and River Road delivers a novel that twists and turns into a read that will leave you breathless.
I am thrilled to share with you SECRET SISTERS by New York Times bestselling author Jayne Ann Krentz.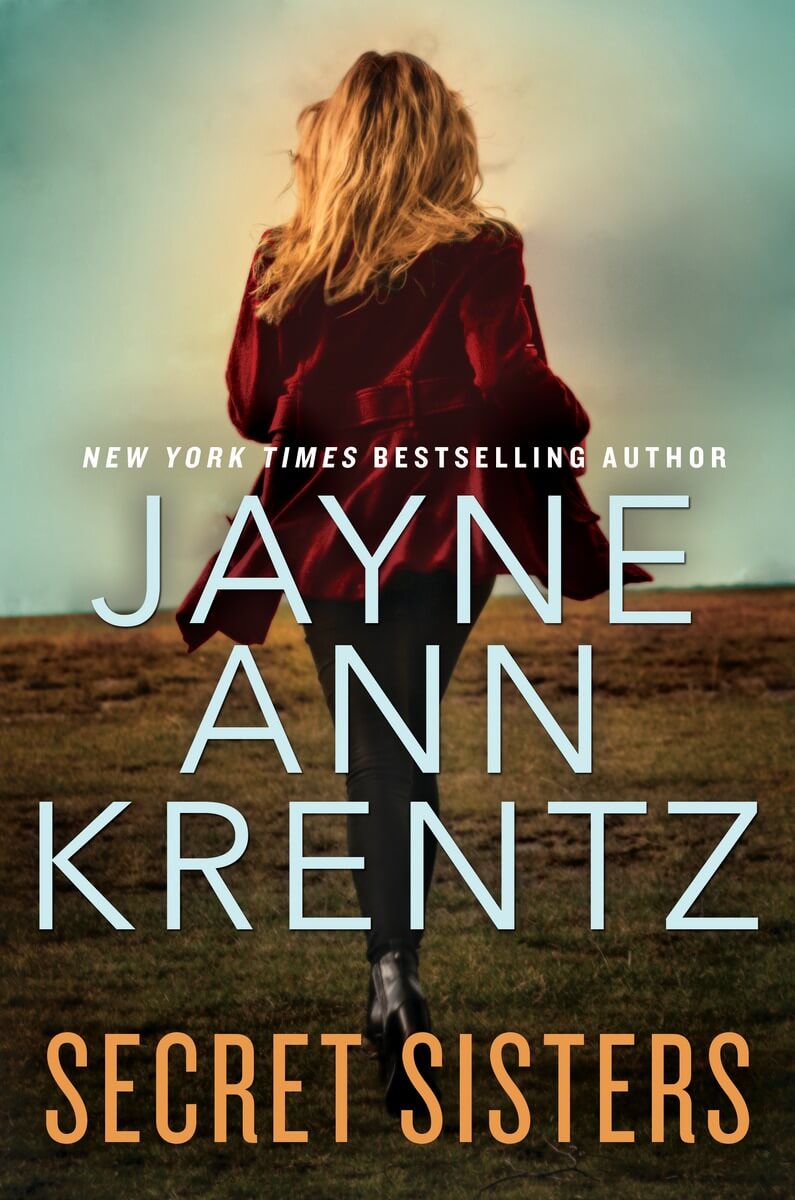 Only a master storyteller like Krentz could deftly combine elements of mystery, suspense, female friendship, and romance into one thrilling novel. And that's exactly what she has done with SECRET SISTERS, a story of love and friendship wrapped in a chilling package of murder and buried secrets.

Madeline and Daphne called themselves secret sisters. They shared a bond even deeper than best friends until the events of one horrible night tore them apart. It's been 18 years since they've seen each other and the secret they expected to take to the grave actually might send them there.

The night a man attempted to brutally attack 12 year-old Madeline at her grandmother's hotel changed her life forever. Now, when Madeline's grandmother dies mysteriously, she returns to the abandoned hotel and the island she never wanted to see again. It's there that a dying man's confession gives her warning: someone else knows what happened that night and the secret is no longer safe.

When Madeline and Daphne reunite their once inseparable bond returns like it was never lost, but there's a dark cloud of fear looming over them. Knowing they can't trust the local police, Madeline enlists the aid of Jack Raynor, her hotel chain's security expert. And despite the tension between them, he's the only one she trusts – and wants.

While Jack might not be a relationship expert, his time as a profiler with the FBI gave him a profound understanding of how disturbed minds work. And he knows they are facing a killer who will stop at nothing to hide the truth.

Enjoy an exclusive excerpt from Secret Sisters: 
Cooper Island, eighteen years earlier…
He stood in the shadows of the kitchen and tried to decide which girl he wanted. An hour ago they had both fallen asleep in front of the television. Now they slept the way only the young could sleep – deeply, soundly.
Both were the right age – twelve, maybe thirteen – right on the cusp of womanhood. That was the way he liked them. Pure. Innocent. Virginal. They were small town girls who lacked urban street smarts—the kind of girls who usually could be terrified into keeping the secret. If you tell anyone, I will come back and kill your parents and then I will kill you.
The cottage was some distance from the main hotel building where the wedding reception was taking place. The smaller girl's grandmother owned the Aurora Point. Her friend's mother worked there. Both adults were fully occupied with the crowd in the hotel tonight. There were no men in the picture—no fathers, no brothers; just the grandmother and the mother. No need to worry about them.
He had watched the girls closely ever since he had checked into the hotel. They had helped with the preparations for the wedding reception, setting up folding chairs and placing the flower arrangements on the tables.
Once the festivities had begun, the girls had taken off to entertain themselves. They had played Ping-Pong for some time and then disappeared into the cottage to watch television.
The taller girl was the prettier of the two but with her slim, long-legged body she might be more of a problem to control simply because of her size and reach. If she struggled—and some did struggle in spite of his threats—she might knock over an object or make some noise that would attract attention. Still, there was a sweet, dreamy air about her that was very appealing. Earlier in the evening she had taken obvious delight in arranging the silly decorations and then she had fussed with the flowers on the buffet table. The adults had smiled and let her tweak things.
The smaller girl wasn't as pretty but there was something intriguing about her attitude and self-confidence. She had been working behind the front desk when he had checked in. She had given him his key and instructions concerning his room with all the poise and assurance of an adult. She would grow up to become one of those bitchy women who were always giving orders, he thought. A real ball-buster. She needed to learn her place.
Now, standing in the shadows, he decided that she would be easier to handle. He could crush her with one arm and squeeze the air out of her lungs so that she couldn't scream. But she was also the one who might be the hardest to subdue with threats. He might have to kill her afterward to be sure she didn't talk.
In the end, fate made the decision for him. It was the smaller girl who awakened and padded, barefoot and yawning, into the kitchen to get a drink of water.
She never knew he was there until he put a hand over her mouth and carried her
outside into the night.
Posted by arrangement with Berkley Books, a member of Penguin Group (USA) LLC, A Penguin Random House Company. Copyright © Jayne Ann Krentz, 2015.
Giveaway:

Print copy of SECRET SISTERS by Jayne Ann Krentz
To enter Giveaway: Please complete the Rafflecopter form and post a comment to this Q:

What did you think of the excerpt spotlighted here? Leave a comment with your thoughts on the book…
Book Info: 
Madeline and Daphne were once as close as sisters—until a secret tore them apart. Now it might take them to their graves.
They knew his name, the man who tried to brutally attack twelve-year-old Madeline in her grandmother's hotel. They thought they knew his fate. He wouldn't be bothering them anymore…ever. Still their lives would never be the same.
Madeline has returned to Washington after her grandmother's mysterious death. And at the old, abandoned hotel—a place she never wanted to see again—a dying man's last words convey a warning: the secrets she and Daphne believed buried forever have been discovered.
Now, after almost two decades, Madeline and Daphne will be reunited in friendship and in fear. Unable to trust the local police, Madeline summons Jack Rayner, the hotel chain's new security expert. Despite the secrets and mysteries that surround him, Jack is the only one she trusts…and wants.
Jack is no good at relationships but he does possess a specific skill set that includes a profoundly intimate understanding of warped and dangerous minds. With the assistance of Jack's brother, Abe, a high-tech magician, the four of them will form an uneasy alliance against a killer who will stop at nothing to hide the truth….


Meet the Author: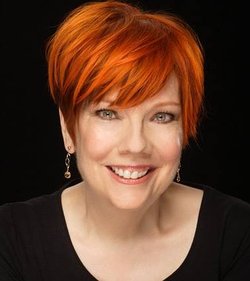 Jayne Ann Krentz is the author of more than fifty New York Times bestsellers. She has written contemporary romantic suspense novels under that name, as well as futuristic and historical romance novels under the pseudonyms Jayne Castle and Amanda Quick, respectively. Learn more at jayneannkrentz.com and connect with her on facebook.com/JayneAnnKrentz