Today it is my pleasure to welcome romance author 

Naima Simone

 to HJ!
Hi Naima welcome and over to you 🙂
When I read the email that the book I'd submitted to Ellora's Cave Publishing was contracted I did several things. First, I took off down the hallway of my job yelling, "I sold my book! I sold my book!" Second, I pulled out my inhaler for a couple of puffs. Third, I called my husband and father. Both of them were delighted. I'd been waiting for weeks to hear back from the editor who'd requested my full manuscript. But as I talked with my dad—the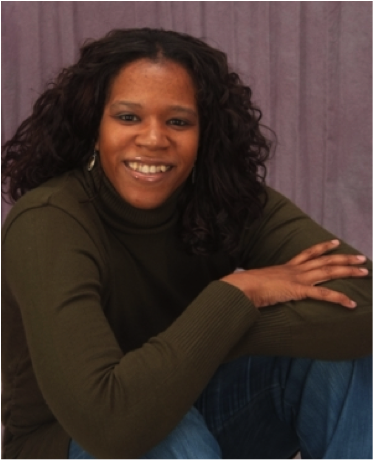 reverend—he asked the inevitable question I'd been ducking and dodging for months. "What is the book about again?" Now before then I'd stuck with the generic "romance". Because hey, there was a chance the book wouldn't see the light of day. What was the point in confessing, "Daddy, it's an erotic contemporary romance. So how 'bout them Cowboys?" if I didn't have to, right? Right. But the manuscript had been bought and the moment of truth had arrived.
Daddy: So tell me, I forgot. What is this book about again?
Me: Well, it's a reunion story. Y'know, love lost and then found again. They have to get past their issues. Y'know…
Daddy: Okay, okay, that sounds cool. And who's the publisher again?
Me: Ellora's Cave. They're really awesome. They're one of the bestpublishersineroticromance.
Daddy: They're what?
Me: *sigh* They're one of the best publishers in erotic romance. Y'know, the hotter romance. More detailed.
Pause.
Daddy: Oh. *Pause* Ohhhhh. Well why didn't you come to me for advice on the love scenes?
Eeeew. Thus began my publishing journey in 2009. I've written eight books since then, and six are erotic romances. I love erotic romance—like love, love, love. And no, I'm not a nympho. But there's just something so raw and honest about them. There's no apology. Where there are guards up, lies, misunderstandings—or deranged stalkers—mucking up the hero and heroine's relationship, sex is the one place where they can be vulnerable and honest with each other. Sometimes they can communicate with their hands, mouths, and bodies what they can't with their mouths. Making love is another language, and I enjoy writing and reading how a character speaks. Damn, that was good… I need to remember that for later when a church member asks me why I write that "stuff"… ☺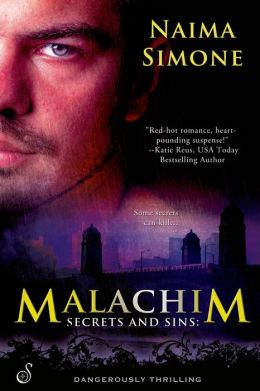 Because I enjoy the genre so much, making a shift in my writing last year was a huge change. As did many people, I heard the buzz about this new publisher, Entangled Publishing, that was creating all kinds of waves in the industry with their books and their business model. A friend and fellow author had submitted to them and encouraged me to do the same. Especially since they were launching a new romantic suspense line, which I loooove. I had a series idea I'd been working on, but I was both excited and worried about subbing it. I loved the book, adored the characters but…it wasn't erotic. Even after Entangled bought the book and it went through the editing process, this niggling worry remained. What if I can't make the transition? What if readers who really like my erotic titles find my more sensual books boring? Who the hell am I as a writer? Don't get me wrong. Writing erotic romance is in no way easier to write. Incorporating a plot, character growth and arc, romance and multiple love scenes? Someone who calls erotic romance smut or say it's no better than Penthouse Letters, one, never read erotic romance. And two, never wrote it. My previous books were more relationship-centered. None of them had heavy suspense plots. Suspense elements maybe, but not a heavy secondary suspense plot. These new Entangled books did. It was a first for me, and I worried I wouldn't be able to pull it off. All my life I've read fantastic romantic suspense by Linda Howard, Nora Roberts, and Sandra Brown. God, could I even do a tenth of what they accomplished? Aaand, then there was the problem of finding new euphemisms for body parts other than the "c" and "p" words… Hee-hee!
What I've discovered is readers are lovers of stories, and I wasn't just underestimating myself but them as well. Yes, some prefer scorching stories to hotter ones. But an engrossing plot, flawed but strong characters, a beautiful romance, and a crazy villain or two will snag them regardless if there are only two love scenes instead of four…or five.
As far as who am I as a writer? I'm becoming. When we stop learning, we stop growing. When stop changing, we're dead. The only person trying to put me in a box was me. I love writing erotic romance, so I write it. I love romantic suspense, so I write it. I love paranormal romance, so I write it. I love Christian fiction like The Lion, the Witch and the Wardrobe and Pilgrim's Progress. One day, I want to write it. Perhaps under a different pen name…yeah, definitely under a different pen name…
A HUGE thank you to Sara for letting me come visit Harlequin Junkies today and exposing my guts! ☺ I'm a part of a gi-normous 5-winner giveaway with Ignite, Entangled's revamped romantic suspense line, authors Annie Seaton, Caridad Pineiro, and Gail Ranstrom. But I'm also offering up two copies of my latest Ignite release, Secrets and Sins: Malachim. Just leave a comment about your fave genre to read or what genre you would love to write one day.
Giveaway:

2 e-copies of Secrets and Sins: Malachim
To enter Giveaway: Please complete the Rafflecopter form and post a comment to this Q:

What is your fave genre to read or what genre you would love to write one day? Why?
About the book
Secrets and Sins: Malachim
Looking like sin and smelling like trouble…
When Danielle Warren shows up on Boston attorney Malachim Jerrod's doorstep looking for a job, his first thought is trouble. Well, actually his first thought is how does a woman with the face of a saint have the voice of a sex phone operator? But sexy trouble or not, he's desperate for a paralegal to help keep his struggling law office afloat. Can the boss keep his distance from the silk of his employee's skin, the siren lure of her body…or ignore the haunting vulnerability in her eyes.
She's the last thing he needs…
Danielle's name is not her own, but the new identity finally allows her to take control of her life, make her own decisions, and she refuses to allow anything—even an unwanted hunger for her new employer—to distract her. Distraction is as dangerous as the desire she spies in Malachim's gaze and the need that renders her defenseless to his touch. But the shadowy figure stalking her every move and growing more violent by the day makes letting her guard down impossible.
But the only one he desires…
Danger is on the hunt, threatening the boss she's falling in love with. Should she fight for the future of her dreams or flee to save Malachim's life? Danielle must make a decision. Because her lies are unraveling. And some secrets can kill…
Buy Links: Amazon | Barnes and Noble |
Now to enter the Sizzling September Releases by Ignite Tour Giveaway, just enter through the Rafflecopter below! Up for grabs? Are you ready for this? a Rafflecopter giveaway
Naima Simone
 Naima Simone is a multi-published author in contemporary and erotic romance. She's a member of RWA's Southern Magic chapter, mother of the Dynamic Duo, lover of everything Vin Diesel and wife to the fabulous husband who tolerates this affair. Come visit Naima on her website, Facebook, Twitter  and Goodreads.