Today it is my pleasure to Welcome author
Apollonia Lord
to HJ!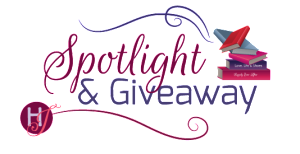 Hi Apollonia and welcome to HJ! We're so excited to chat with you about your new release, Seduced by the Outlaw!
Please summarize the book for the readers here: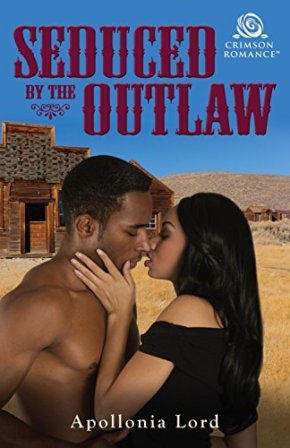 Tamar Freeman spends her days worrying about her newspaper and advocating for the rights of citizens. Amos Tanner spends his days, avoiding the law. When a jaded criminal and a spirited journalist meet, guns are drawn and sparks fly. But can a romance between a good, upright woman and a man with dark secret survive?

Please share the opening lines of this book:
"I have come to place a lonely hearts ad." Tamar Freeman jumped at the booming voice that cut through the silence of the Advocate's office. A lady journalist such as herself shouldn't jump out of her composure and skin at the slightest sound.
Please share a few Fun facts about this book…
This book was inspired by the work of pioneering female journalists in the 19th century. In particular, Ida B. Wells has been a personal inspiration for me as I wrote this.
My family is from Kansas City, and it was fun digging into the history of this book.
Deadwood Dick is the name of a real-life criminal. Actually, several real criminals! My critique partners laughed every time I said it, but the character's name was based on real research.
If your book was optioned for a movie, what scene would you use for the audition of the main characters and why?
I think the scene where Amos and Tamar first meet in the middle of the night is what should be used in the audition. My ultimate swoon would be having Idris Elba and Taraji P. Henson in these roles during the audition.
With all his musing and thinking, Deadwood Dick walked right to the publishing offices. He tested the doorknob, and it yielded under his grasp. The cluttered office was open, but no one was at the front desk. The office was quiet except for the angry hiss of a machine. The printing press, he assumed. "Hello there?" he said, easing through the door. The cock of a gun greeted him, and a familiar sight—a gun muzzle—came into view as he rounded the corner. A small woman with a large gun was one of the things he avoided in life. The other, a pint-sized woman with a large gun.] He raised his hands to show he wasn't armed, and the first voice to break the quiet was the woman's voice. "My husband does not take kindly to strangers intruding on his wife," she said. "I come in peace." "At this late of night?" She eyed him suspiciously. For an outlaw—or the men out to capture them—half past nine in the evening was hardly late. Things were barely getting warmed up at that time. "I promise. Your door was open." She stepped out of the dark corner of the office, and he couldn't think for a moment. She was a pocket Venus with a true hourglass figure, clear skin, and huge dark-fringed eyes, along with a damn impressive steady hand to handle such a big weapon. "Not for you. And you are?"
What do you want people to take away from reading this book?
That love renews and restores. It can make things possible.
What are you currently working on? What other releases do you have planned for 2016?
In 2016, I have another contemporary romance coming out for Christmas. I am working on other historical novels and novellas ranging from a WWII spy romance in Europe to a story about Exodusters to a jewel thief in 1880s London.

Thanks for blogging at HJ!
Giveaway:

Ebook: Seduced by the Outlaw by Apollonia Lord
To enter Giveaway: Please complete the Rafflecopter form and Post a comment to this Q:

In the book, Amos uses biblical verses and codes to share messages. Do you have a favorite quotation about love? If so, what is it? Mine is from the Song of Solomon: "It was but a little that I passed from them, but I found him whom my soul loveth…"
Excerpt from Seduced by the Outlaw:
Her hand shook as she accepted. "I'm not going to hurt you. Trust me, Tamar." Jolted by his use of her name, she raised her head. Something about the way he said her name made it feel intimate. Her mind skittered around. She rarely heard a man call her anything but Miss Freeman. And this impressive man calling her by her God-given first name caused her mind to go tumbling. "You know my name," she said with breathier softness than she desired. "I do. Who doesn't know about the lady causing grief with her little newspaper?" She rolled her eyes. "This operation isn't little. I have one of the largest circulations in Missouri and Kansas. I even have copies that go to the border to Oklahoma Territory." "And you know my name," Amos also-known-as-Deadwood-Dick said. "Yes, but who doesn't?" Amos shrugged. He dropped his eyes to the rough-hewn countertop and spun the pencil stub between his fingers. "Half poppycock, half-truth. Don't believe everything you see in print," he said, avoiding her eyes. Tamar watched him. She knew men who were liars, and he was doing the classic liar maneuvers of not looking her in the eye. She pressed on with her questions the way a good journalist would. "But you are a robber like Robin Hood?" "There's no proof such a man ever existed. But I won't deny you are an outlaw." "I beg your pardon. What—" Tamar asked with huffing defiance, her grip on the weapon loosening. He took advantage of her righteous anger and slight pause. He grabbed the gun out of her slackened grip and spun her around in one quick maneuver. Before she knew it, her back was nestled against his hard, very hot body. She resisted, struggling against his vice-like grip. "Don't fight me, Tamar. It only makes things harder," he said in a whisper that caressed her ear. His words silenced her as the reality of his words set in. "What things are harder, mister?" she asked. "You have a lot to learn, Miss Tamar." He laughed, a gentle chuckle that pulsed with desire and humor. "And I wish I could teach you." "You are incorrigible and a thief. Let me go," she said with a fierce determination that did not betray the part of her that wanted him to continue to hold her and press his body against hers. "Not yet," he said. He rested his head on the curve of her neck and inhaled deeply before kissing the shell of her ear. "I shouldn't do that." "You should not." Tamar faltered to find the words. One minute, the man had her bristling in anger. The next, she was wrapped in his arms, blazing with desire and want and ready to beg him for more kisses. "You are a horrible man to keep me this way." "I am," he said with a heavy, tortured sigh. He put an inch of distance between them, and she missed the tight connection they shared. "I am a bad man. Now would an outlaw allow himself to be called those things and take no retribution? You should be more careful with that counter and at whom you point your weapon." Tamar thinned her lips and shook her head with vigor. "I don't work under the threat of a gun held by any man, including you." "This is not a threat. I'm preventing my own murder by merely holding your weapon. You shall receive it back when we are completed. Now will you do what I asked?" "I don't help outlaws, thieves, or gamblers." 16 "Only harlots and the brokenhearted can receive your help? I am only interested in your printing press. I have no other interest in you. I am a desperate man, but not so desperate to take advantage of a woman." "You and every other man in the damnable state have no interest in me," she muttered. "Don't compare me to any other man. I have a vested interest in you, Miss Tamar. Will you help me?" Tamar shivered. The man knew how to coat his words with honey and clover so they would be appealing and easier to swallow. "I shall do this under duress. Your ad will run in the morning, I promise." He let her go, slipping his arm from around her. "Here," he said, pulling a slip of paper from his pocket. "This is the message I need to send." "This ad is nonsensical," she said, drawing his attention away from her. "I'm still true. Still faithful. Still on the straight and narrow." "Everything between lovers may not make sense." He stilled her hand. "You're not going to change the writing. It must run as is." "No, we run what you request. You forgot one part." She snatched a pencil and started to scribble. "Who is the lovely lady on the receiving end of this?" He walked to the door, pocketing her weapon. "I follow up on any promise made to me. I will be back." "May I have my gun?" "Tomorrow or later," he said with a nod. "We both have something to look forward to. And the woman's name is Ada." Then she watched him disappear into the night.
Excerpt. © Reprinted by permission. All rights reserved.

Book Info:
It's 1896, and Tamar Freeman is a respectable citizen of Kansas City, maintaining her family legacy, running the local newspaper, and caring for her sisters. The last thing she expects is to fall for an outlaw. But the lonely hearts ads that Deadwood Dick takes out in the Advocate stir something unexpected deep within.
Lawman Amos Tanner went deep undercover for the Pinkertons months ago to bust a burglary ring on the lam, wreaking havoc across the Western states. The coded ads he's been placing with his Pinkerton boss in local newspapers have laid the trap expertly for the gang's capture, and soon he'll pull off his last heist as Deadwood Dick and be free to return home to Oklahoma. But a wildfire of an attraction has roared to life between him and Tamar. Walking away from her will be the hardest thing he's ever done.
When the final heist doesn't quite go off as planned, a shocking turn of events threatens to split Amos and Tamar forever. Will she find the strength to give up her safe world and risk a chance at the life she's long desired?
Sensuality Level: Sensual
Buy Links: http://amzn.to/2ddTiW9


Meet the Author:
Apollonia Lord devoured historical romance novels since she was a toddler. (Seriously. She nibbled on the edges of her mother's paperbacks as a baby. Now she is a bit more conventional in her reading experiences.) Based in Texas, she is a teacher by day and a writer at night.
Social Media: @writelovely / @apollonia_lord