Today it is my pleasure to Welcome author
Carole Mortimer
to HJ!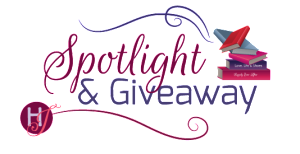 Hi Carole and welcome to HJ! We're so excited to chat with you about your new release, Seducing Ethan (Knight Security 6)!

Hi, good to be here!

Please summarize the book for the readers here: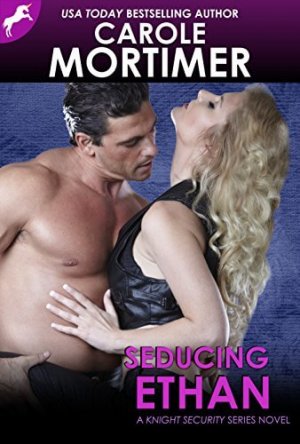 Talia's father ha disappeared, and the only person she can think of who might help her to find him is Ethan Knight. Admittedly they haven't seen each other for years, and he made it clear he thought her a spoilt brat at the time, but she has no one else she can ask.
But Ethan isn't the lighthearted flirt she remembers. Instead, he's dark and troubled, and he's also being hunted by someone who wants to kill him.

Please share the opening lines of this book:
"So this is what you look like without your clothes on!"
Naked, Ethan froze silhouetted in the doorway of his Majorcan finca, every one of his inner alarm bells ringing at the sound of that female voice. Which was a damn sight more than the alarm system surrounding these ten acres of paradise had done when this woman made her way in here.
Please share a few Fun facts about this book…
I love writing books set in Majorca. It's one of my favorite places. But not during the summer months, because it is way too hot for me then.
Ethan is probably my favorite Knight brother, so it was good to write his story as the last in the Knight Security series.

Please tell us a little about the characters in your book. As you wrote your protagonist was there anything about them that surprised you?
Ethan was very lighthearted in the previous Knight Security books, a bit of a flirt, and definitely a ladies man. But for this one he really wanted to be as dark and troubled as his brothers. To my surprise that's exactly what he is!
Talia turned out to be a lot stronger character than I originally thought she would be.
She's more than a match for Ethan, who is a martial arts expert.

If your book was optioned for a movie, what scene would you use for the audition of the main characters and why?
I always say the first scene, where the hero and heroine meet, is the one I would go with. It would tell me instantly whether or not there is the necessary charisma between the two of them.
"My father went missing ten days ago."
"As in, he's taken a trip without telling you where he's gone?" he continued without missing a beat. "Or has someone from his past finally caught up with him, and he's rotting at the bottom of a concrete pillar on some anonymous building site?"
"You bastard—"
Ethan moved so quickly, he doubted Talia even saw him coming. An expert in half a dozen martial arts, Ethan had her flat on her back on the cold tiled floor in three seconds. Both her hands were captured above her head by one of his, his naked thighs straddling hers as he easily pinned her down.
What do you want people to take away from reading this book?
Love.

What are you currently working on? What other releases do you have planned for 2017?
I am currently writing the first book in my new contemporary paranormal series, NATHANIEL (Dragon Hearts 1). And yes, it features dragons! Welsh dragons.
Wicked Surrender (Regency Sinners 2) is currently available for pre-order, release June 30th.
NATHANIEL (Dragon Hearts 1) available for pre-order, release July 28th
Wicked Scandal (Regency Sinners 3) release date August 31st
DERYK (Dragon Hearts 2) release date September 29th.

Thanks for blogging at HJ!
Giveaway:

An ebook copy of my next release, Wicked Surrender (Regency Sinners 2) by Carole Mortimer
To enter Giveaway: Please complete the Rafflecopter form and Post a comment to this Q:

As i said, my next contemporary series is a paranormal romance, featuring Welsh dragons, King Arthur, and the whole myth surrounding whether or not he actually existed at all. Do you read paranormal romances?
Excerpt from Seducing Ethan (Knight Security 6):
"I arrived on Majorca four days ago," Talia continued. "I found this finca and quickly worked out by a process of elimination that parking my rental car five miles away and walking the rest of the way meant you wouldn't hear me coming."
That explained why he hadn't heard the noise of an engine tonight. "How did you get through my security?"
She bent down to take a thin black device from the backpack she had obviously brought with her. "I built this myself. It blocks the sensors and allows me through," she explained as Ethan continued to look at her.
"The apple didn't fall far from the tree, did it?" he scoffed to hide his appreciation of Talia's abilities. Maybe Knight Security should think about employing her— What the fuck! Wasn't his life fucked-up enough without adding Talia Krechenko to the mix?
She drew her breath in sharply. "You can insult me all you like, Ethan, as long as you agree to help me."
"No."
She blinked. "No?"
He nodded. "N. O."
"I can pay you—"
"You can keep your father's fucking blood money," he snarled, hands clenched at his sides.
"I earned this money myself—"
"Hacking illegally," he sneered.
"Maybe," she allowed softly. "But it's still my money."
Ethan hardened his heart to the hurt he could see in Talia's eyes. Beautiful dark blue eyes that had once looked at him with none of her emotions hidden. Invitation. Desire. Lust.
He had been thirty-one years old when he first met the girl he had known as Talia Morris. What the fuck was he supposed to have done with the lust of a nineteen-year-old?
Wait for her to grow up, he'd decided when his own desire for her refused to go away, no matter how many other women he fucked. If Talia still looked at him that way when she was twenty-one, then he would seriously think about accepting her invitation. That twelve-year age gap would still exist, but at least he could tell himself she was aged in her twenties, just.
Except Talia had disappeared only weeks before she reached her twenty-first birthday, after the attempt on her father's life and the scandal that followed when his true identity was revealed.
Excerpt. © Reprinted by permission. All rights reserved.

Book Info:
Returning from a late night swim and discovering someone waiting for him in the darkness of his finca is the last thing Ethan was expecting. Discovering that someone to be Talia Krechenko, is even more unwelcome.
Talia's father has disappeared. Alone and frightened, unsure if she's being followed, Talia has no one else but Ethan Knight to turn to for help. The last thing she expected was for him to say no.
It's been over three years since the two of them last met, and Talia is no longer an infatuated teenager but a woman who knows exactly what she wants. What she's always wanted. Ethan.
Can Talia persuade Ethan into helping her to find her father, or is it already too late?
Book Links:

Meet the Author: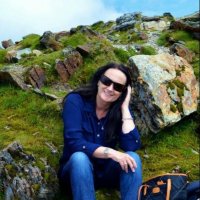 Carole Mortimer has written over 225 books, in contemporary and Regency romance, and is the Recipient of the prestigious 2015 Romance Writers of America's Lifetime Achievement Award. She is an Entertainment Weekly Top 10 Romance Author—ever. 2014 Romantic Times Pioneer of Romance. Was recognized by Queen Elizabeth II in 2012, for her "outstanding service to literature".
She is happily married to Peter. They have six sons and live on the Isle of Man.
Website | Facebook | Twitter | Instagram | GoodReads |