Today it is my pleasure to Welcome author
Sinclair Jayne
to HJ!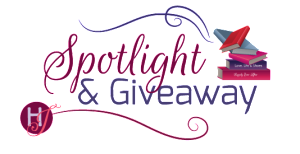 Hi Sinclair and welcome to HJ! We're so excited to chat with you about your new release, Seducing the Bachelor!

Hi. It's so exciting for me to reach out to readers like this. I am a newer author and am just discovering an audience and am still learning so much from reading stories by so many talented writers and from chatting with readers on Twitter and Facebook.

Tell us about the book with this fun little challenge using the title of the book:
Seducing the Bachelor: Seduction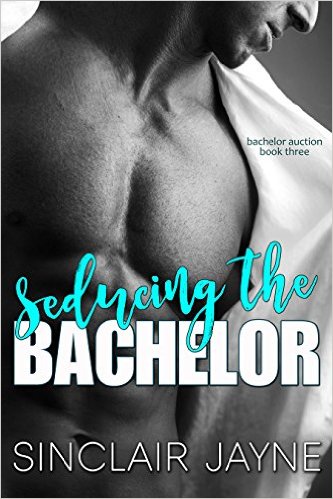 S is definitely for sexy because my hero and heroine are very hot
E is for exciting
D is for definitely being made for each other
U is for unequivocally determined to connect
C is for can't give up the fight
T is for totally committed
I is for individual
O is for orgasm (sorry I had to go there)
N is for negotiating for what you need from each other.
N is for not backing down
What's your favorite line(s) from the book?:
This is one of my favorite exchanges at the beginning where Colt is about to be auctioned off and he's crazy uncomfortable and wishing himself a million miles away. Rowan is his friend's sister, and she's trying to primp him, fix his clothes, find him a jacket, give him a personality, and he's feeling more and more awkward and then he spots Talon, the waitress/heroine, and everything else falls away and he focuses on her to settle himself.
"Remember it's for Coach and Troy," Rowan said.
Colt nodded. It wasn't as if he'd suffered any head injuries in high school or after.
"Go slow. Be cool, confident. Own the room. You have a rocking bod and that shirt really defines your abs and shoulders and arms. I think I might need to fan myself."
"It's a cheap, practical shirt, Rowan."
"On you it's not. Okay. Maybe the intense thing is good, but think about sex while you're up there. Can you at least do that for me?"
Hell no he wouldn't do in for Rowan in a billion years, but for the curly haired waitress who's mouth looked like it could bring a man to paradise, hell yes, he could stand up on the auction block and think about sex all night long.
Please tell us a little about the characters in your book. What first attracts your Hero to the Heroine and vice versa?
I already told you a little about Colt Ewing. He is almost 30. He is a home town Marietta, Montana boy and grew up on a ranch with his "uncle," but he left home the day he graduated, and has had a remarkable career in the army. I was really attracted to his quiet strength. He has had a hard life, but he is very goal oriented and won't give up on anything, himself, a friend, the heroine, a mission. He's all in. I really love his commitment. He came back to Marietta and has agreed to be part of the town's second annual Bachelor Auction to help his former football coach and his coach's family even though he'd rather have a no drugs root canal while parachuting into enemy lines than get up on stage and be checked out and bid on by some seriously rowdy and festive women tossing back fruity drinks.
My Heroine, Talon Reese was someone I crafted especially for Colt. He was totally finished in my mind, backstory, fears, strengths, secret desires, history, skills, and I wanted to create a woman who would excite and soothe him, soften his rough edges, but accept him. It's not PC, but I wanted her to need him as much as he needed her, yet they were each strong people, just very, very alone, but where Colt had closed down, Talon is always reaching out to make a connection. She is working two jobs and studying to become a vet while raising a young son. She is new to Marietta and is determined to make her stand here, make friends, be a part of the community and to give her son the loving home she struggled to find as a child. What I love about her is that she totally accepts Colt and doesn't try to change him, but because she is so chatty and loving and warm, she totally thaws him out and draws him into her circle of warmth and love. She's so sweet and hopeful even when other people would have given up, turned away, she's convinced there will be a sunny side.
When you sat down to start this book, what was the biggest challenge you faced? What were you most excited about?
I was really excited to write Seducing the Bachelor because it was my third book, and it was going to be part of a Bachelor Auction series so I was writing my own individual story, but it would be connected to three other stories, three other heroes so I got to bounce ideas around with other authors (Charlene Sands, Jeannie Moon and Robin Bielman) who are so skilled I felt like even if I wrote myself into a jam, they'd help me unstick.
The biggest challenge I faced was my hero: Colt Ewing. He is really shut down emotionally, but he has so much to give, but no idea how or what. He is also a soldier so super skilled and focused and determined and responsible. There's no quit in him so once he embarks on the challenge the heroine gives him, her "Lady's Choice" date that she wins with him, he refuses to quit even when he feels lost and can't see a way through. But (there's alway a but in life, isn't there?) he has survived by NOT being self-reflective, nor is he a conversationalist so how was I going to reveal his feelings and guide readers on the path of his emotional journey? How was I going to show him falling in love and seeing a different path for himself when he doesn't dwell and doesn't initiate conversations. I had to make him all action.
Something else that was a bit of a challenged is that he is such a physical, sexual man. I'm more of a word person and tend to write fairly cleverly chatty characters, and he is more primal, so he was exciting but a little bit scary at times as I was worried about how far was too far.
What, in your mind, makes this book stand out?
What I like about the series, is that the four of us wanted to have some cohesion in the series, yet our heroes and our stories are so different, yet they do all fit. We all worked at having at least the auction together and posted our auction chapters as we wrote them so we could include information and show an event from a myriad of experiences. I loved the give and take and including things that happened in someone else's chapter, just view it from a slightly different angle. That was like life, like interviewing different witnesses to the same story. I loved the give and take.
My book stands out for me, in that it is part of the Bachelor Auction series, but it is also going to be the first book in a series of brothers, which will be set in Marietta, Montana. For his whole life, Colt has always thought he was alone. He didn't remember his parents, only his uncle, who wasn't actually a blood relative, but who raised him. As the book ends, and Colt comes back to Marietta to make a life with Talon and her son, Parker, he gets his first inkling that there may be more to his past than he knows, but Colt is all what you see is what you get guy. He's not looking for a mystery. Yet the mystery will find him later in small pieces in other books. It was hard to say goodbye to Colt, and as I started crafting a series with other heroes, I realized that I didn't have to totally say good bye. He'll get a couple more cameos and scenes. And maybe I can get him to talk.
I have discovered though, through some reader reviews that not having a definitive ending in my book was a bit tough for some readers. They wanted every loose end tied up, but because Colt is, unknown to him as he comes home to stay and to propose, the oldest brother so I had to leave a door open, I felt like Colt's and Talon's story was concluded in that they had their happy ever after. I have no doubt that this couple won't work for the long haul so I felt good, but…live and learn. I will definitely have to work harder on my other endings so thanks for the feedback. I definitely needed it.
The First Kiss…
The first kiss is totally all out, all in! It would have happened probably within the first couple minutes of meeting, bar full of half drunk and fully flirting women be damned, except Talon was working, and she's a very hard worker. But it does happen in a door way on Talon's front porch the first night they meet and the kiss is totally combustible and a harbinger of hotter things to come for both of them. I wanted it to be really hot, but also so magical for Talon that she is willing to take a huge risk.
If your book was optioned for a movie, what scene would you use for the audition of the main characters and why?
I think the scene I would use as an audition would be the auction block scene. Colt has seen Talon as she "floats across the floor" waitressing (thank you Neil Young for the best lines ever in a song, Okay, many songs) and the attraction is instantaneous. Colt is wildly unsettled being back in Marietta and the center of attention, and as he stands up on the stage, the organizer of the auction, tells him to "think about sex" so he'll look sexy and not so tense. The organizer is the younger sister of one of the other bachelors, and he feels creepy thinking about sex anywhere near her so instead he focuses on "the blonde waitress," in his mind (the heroine) and she catches and holds his gaze while the bidding goes into a frenzy and everyone on the bar can feel the heat they are generating, so much so that five of her friends, seeing Colt stare at Talon and her stare back, decide to pool their money and buy him for her. They know how hard she works and all she juggles and they want her to have a little FUN. The "Lady's Choice" date leaves the door wide open and Talon's friends are pretty confident they know what Talon's choice will be.
Why I'd use that scene is because Talon and Colt are a really physical couple who have an almost animal attraction to each other, so the chemistry would need to be immediate and palpable.
If your hero had a sexy-times play list, what song(s) would have to be on it?
Wow. This is a tough one. I would imagine Colt would be more of a heavy metal music guy only because his life is pretty harsh and he's pretty fierce. Hip Hop seems a bit tame for him and it's so rhythmic and lyrical/rhyming, none of which match his personality. Colt's not a word guy nor a thinker in the beginning. Country music would be too emotional. That would be Talon. Colt's more of a sound guy. The clash of guitars and shredded chords. The rawness and the spectacular walls of sound that would just hurtle through the speakers and headphones are far more him. But not me so unfortunately I cannot name any bands or songs for inspiration.
What do you want people to take away from reading this book?
What I took away from this book was that there is always an opportunity to heal and to connect if you are brave enough to reach out. The emotion I wanted to create was hope. Colt has no hope of connecting with another person on anything more than a work or sexual level.. He doesn't even know what he's missing until he meets Talon so I felt that by creating a person, a soul who could really meet him where he was and hold on would give readers hope that there is someone for everyone out there; we really just have to get up each day and open ourselves up to living and risking and loving. Also I wanted to show how two people, could have similar upbringings and have experienced similar pain and fear and loneliness, but grow into two very different people, with different outlooks, yet who can still bond with each other and strengthen each other. Together Colt and Talon are whole.
What are you currently working on? What other releases do you have planned for 2016?
I am currently working on another book, Want Me, Cowboy, that is also in a series with three other authors. This too is set in Marietta Montana and centers around the Annual Copper Mountain Rodeo. The hero is Colt's younger brother, Luke Wilder, whom Colt, who was adopted out as a baby, doesn't know exists. Yet. The book is exciting to write because other than attending some rodeos in my Oregon town, I didn't know much about the rodeo culture. My heroine is a local ranch girl, a bull breeder with a masters in genetics, and I knew even less about bull breeding so I'm burning up the Google web sites. I also have a Christmas release in the works with another Wilder brother who comes "home" to Marietta in search of his roots and redemption by doing a selfless deed, yet he finds this task almost as impossible as catching a falling star. He comes looking for answers and realizes he's been asking the wrong questions.

Thanks for blogging at HJ!
Giveaway:

Tule reader swag and a $10 iTunes card
To enter Giveaway: Please complete the Rafflecopter form and Post a comment to this Q:

If you could win a date with your favorite hero from a romance novel, what would it entail? Feel free to dish a little on your hero—who is he? Why's he your favorite?
Excerpt from Seducing the Bachelor:
Colt climbed down and spotted Talon and wedged himself into the crotch of the tree so he had at least one arm free. She had her eyes squeezed shut.
"It's easier if you look."
"I don't think it is," she risked one eye open. "What exactly do you think you're going to be able to do? Catch me? Think you're Superman?"
"Yes," not bothering to hide the twitch of his lips because despite the place, she made him feel…what was that? Lighter? Was that happy? "And yes."
She scowled.
"What me to prove it?"
She wrapped both arms more tightly around the tree.
"I'm fine," she chanted. "I'm fine."
"No," he leaned closer. "You're better than fine. Reach up and pull yourself to the next limb. Or I'll lift you up."
"You can't."
"Can."
She opened her eyes, and again he had a close up her sparkling irises that seemed to be swirling with different shades of blue like an alpine lake on a spring Big Sky Montana day.
"Talon. I will."
"Really?"
The hope laced with panicked disbelief in her voice was like a round-house kick to his gut, where he wasn't prepared. In answer, he wrapped an arm around her waist. "Hold on." With his other hand he reached up, giving her no time to react. Talon wrapped her arms around his shoulders and pressed her body tightly against his. She actually squeaked again when he swung them up to the next branch, and they found footing for their feet. He'd always thought the girlish squeaks of dismay he'd endured from women over the years had been dumb. Somehow on Talon, it made him feel an inner lightness as if the grime from life's challenges had been scraped away a little from his heart, leaving a clear spot, a small shine.
"One more."
He reached up and pulled them up again. Her fingers dug into his shoulders, and he had to bite back a groan of desire as she pressed her body closer to his, and she buried her face against his neck. Her warmth seemed to seep inside of him, and her lightly floral scent made him want to unsnap the buttons on her western shirt and inhale her. Taste her skin. Colt wished the platform in the tree had been higher, as tall as Copper Mountain's peak so he'd have an excuse to keep holding her. He angled himself, gripped her hips like he'd wanted to do since he'd met her and lifted her to the edge of the open part of the platform in the tree so she was sitting on the edge. He forced himself to let go, immediately regretting the lost of her softness and warmth.
He hopped up beside her and sat down, letting their thighs brush. "Never say can't," he let his lips hover over hers, breathing her in and excruciating over the millimeter of distance that divided their mouths.
And that was only the beginning of what he wanted to do with this woman.
Excerpts. © Reprinted by permission. All rights reserved.
Book Info:
Single mom and veterinary student Talon Reese thinks she is volunteering her time, not her heart or her body for Marietta Montana's second annual Bachelor Auction. But when Bachelor number 3 hits the stage, igniting every hormone she forgot she possessed, she's questioning her vow of no more men. With a man this drool worthy, some fun doesn't have to be off the table even if she's not looking for a relationship.
Special Forces sniper Colt Ewing blew out of Marietta on graduation day and never looked back , until his former football coach asked for his help. Standing on the auction block is a tough mission for Colt until he meets his winning bidder, a woman who's as warm and friendly as he is aloof and silent. All night her mouth has been creating sexual fantasies so when she opens it to boldly proposition him, there's no way he's going to say no.
But as Colt and Talon burn up the sheets, he begins to forget why he hates this town, and Talon wonders if she can learn to trust enough to fall in love. But will that be enough to convince him to stay?
Book Links:

Meet the Author: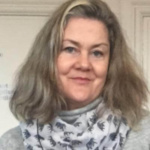 Author Sinclair Jayne writes short, sexy contemporary romances. Seducing the Bachelor is her third book. When she is not writing, which is hardly ever, she's avidly thinking about how her story will unfurl as soon as she gets to her computer, which makes her a dull conversationalist at times. Sinclair is an editor for Tule Publishing as well as a harried and trying not to be a crabby chauffeur for her two children. Sinclair lives in Oregon's wine country with her family where they own a small vineyard and think about drinking wine often as they stare at their vines, but are usually too tired or busy or worried about calories to actually do so.
Website | Facebook | Twitter |