Today it is my pleasure to Welcome New York Times bestselling author 
Darynda Jones
to HJ!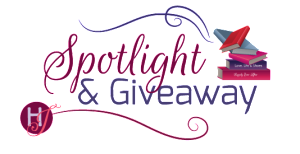 Hi Darynda and welcome to HJ! We're so excited to chat with you about your new release, Seventh Grave and No Body!
Please summarize the book for the readers here:
Seventh Grave and No Body is the seventh in the Charley Davidson series. Here is a quick blurb: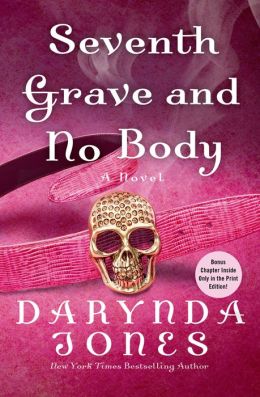 Twelve. Twelve of the deadliest beasts ever forged in the fires of hell have escaped onto our plane, and they want nothing more than to tear into Charley Davidson and serve her lifeless, mangled body to Satan for dinner. So there's that. But Charley has more on her plate than a mob of testy hellhounds. For one thing, her father has disappeared, and the more she retraces his last steps, the more she learns he was conducting an investigation of his own, one that has Charley questioning everything she's ever known about him. Add to that an ex-BFF who is haunting her night and day, a rash of suicides that has authorities baffled, and a drop-dead sexy fiancé who has attracted the attentions of a local celebrity, and Charley is not having the best week of her life.
A tad north of hell, a hop, skip, and a jump past the realm of eternity, is a little place called Earth, and Charley Davidson, grim reaper extraordinaire, is determined to do everything in her power to protect it.
We're doomed.
Please share the opening line of this book:
"If the howling woman from the backseat of Agent Carson's black SUV weren't already dead, I would've strangled her. Gladly. And with much exuberance."
© 2014 Darynda Jones All rights reserved.
Please share a few Random facts about this book…
This book introduces us to hellhounds. They're scary. We also get to know a little more about the Dealer, a slave demon who escaped hell centuries ago. And, just for good measure, this book will make you wonder just what the Vatican is up to and what role it plays in the future of our world.
Please tell us a little about the characters in your book. As you wrote your protagonist was there anything about them that surprised you?
The Charley Davidson series features a private investigator, Charlotte "Charley" Davidson, who was born the grim reaper. She solves cases for both the living and the dead, and naturally she gets into loads of trouble along the way. Her love interest is one Mr. Reyes Farrow who is a supernatural being in his own right, one from very dark beginnings. The only thing that surprised me about Charley was her true beginnings. She's the grim reaper, but that barely scratches the surface of her origins and where her true purpose lies. She is so much more than anyone ever imagined and, just like Charley, we get to learn more about her as the series continues. In Seventh Grave we get a whopper, and I can't wait to hear what Charley's fans think.

What, in your mind, distinguishes this series from other books out there in the same genre?
If I had to differentiate, I'd say this series has way more humor than most paranormal series. I like to think Charley keeps us entertained while the story unfolds. Her extreme ADHD certainly keeps her readers on their toes. I'm not saying the series doesn't get dark, because it does. Boy does it. But Charley has a knack for finding the humor in pretty much any situation.
Did any scene have you crying or laughing while writing it?
Oh, yes. I usually cry at least a couple of times while writing each book. I gasp and giggle, too. I feel rather silly doing it since I'm the one writing it, but I definitely get lost in the story as I write. Here is one scene from Seventh Grave that I absolutely loved writing. Charley sneaks into a trial to talk to her uncle and the presiding judge is not a fan. This is the opening to the scene:
"Mizzz Davidson," the judge said. Her voice, loud and razor sharp, echoed
against the wood walls. Everyone turned to look at us. At me.
Judge Quimby always called me Miz Davidson, buzzing out the Z
sound like a bee to let me know just how unimpressed she was with my
existence. And, like the sound of running water, it had a way of making
me want to pee myself.
I clenched Virginia just in case. "Your Honor," I said, my cheeks burning
in mortification.
"Would you care to enlighten me as to why you are in my courtroom
when you have been banned from ever stepping inside my humble hall
of justice until the day one of us dies?"
I refrained from mentioning the fact that if I died first, the point
would be moot. "Oh, that," I said, adding soft laughter. "I just—"
I glanced over at the defendant. She was the only one in the entire
room not looking at me. She sat with her head bowed as absolute misery
washed over her. The man had lied and she was filled with anger, hurt,
and hopelessness. Two women who bore a striking resemblance to the
defendant sat directly behind her. One looked like her mother. Same soft
brown hair pulled back. Same work-hardened hands as she wiped at a
tear and leaned forward to rub the defendant's shoulder. But the one
next to the older woman caught my interest the most. The emotions
rolling out of her were filled with deception. I strained to single out her
feelings, which were stronger than most of those around her.
Gloating.
She was gloating on the inside, quite enjoying the defendant's agony.
It took a special kind of evil to enjoy the agony of others. She put a hand
on her chest and wrapped her fingers around something just beneath the
sweater she wore. A necklace of some sort, it had special meaning. It
made her happy knowing she had it near, as though she wore it on purpose.
"I just—," I started again, unable to tear my gaze away from her.
"May I call for a recess?" I asked.
Part of the room gasped in horror. The rest simply looked on in horror,
probably afraid to gasp aloud in the presence of the Iron Fist, a nickname
Judge Quimby had earned her first year on the bench. I hoped it
had more to do with her judging principles than, say, her ability to beat
scrawny white chicks to a bloody pulp. I always saw the cup half full like
that. Tried to see the good in any situation.
The prosecutor, ADA Parker, scrubbed his face with his fingers. He
did that a lot around me.
"Fifteen-minute recess," Judge Quimby said before pounding her
gavel.
"Oh, my god," I said to no one in particular. "It worked."
© 2014 Darynda Jones All rights reserved.
If your book was optioned for a movie, what scene would you use for the audition of the main characters and why?
I think comedy is hard to get right on the screen. Many have tried and many have failed. The trick, besides timing, is that your character cannot realize he or she is funny. The actor cannot laugh at his or her own jokes. They are not funny any more if they do. She needs to behave everyday, so I'd probably choose a scene that would test that ability. Here is one I might use. It depends a lot on comedic timing and the ability to embody the situation.
"Honey, I'm home!" I called out to Cookie.
She leaned forward to look at me from her desk in the next room.
"What in God's name are you carry ing?"
I put all the bags down but one and walked to stand in front of her desk.
"This," I said, pride swelling in my chest as I held up a clear bag fi lled mostly
with water, "is Belvedere."
"You bought a goldfish?"
"Yep." I was putting the bag on a stack of papers, which Cookie
whisked away before I set my goldfish down completely; then I went back
for the other bags, one of which contained a round fishbowl. "I'm practicing."
She watched with mild curiosity as I walked into the restroom and
filled the bowl with water.
"I know I'll regret this, but practicing for what?"
"Motherhood." I rubbed my belly to demonstrate. "I'm pregtastic."
"I know you're pregtastic."
"I should hope so. Either that or your rubbing my belly is completely
inappropriate."
"I just like saying hi to her," she said defensively. "But what does a
goldfish have to do with your condition?"
"The way I see it, if I can keep Belvedere here alive, I can keep a kid
alive. And that's half the battle, right?" I untied the knot at the top of the
clear bag and started to pour Belvedere into his new home. "Moving day!"
I said happily.
Cookie lunged across the desk— and caught the bag just in the nick of
time, if her relieved expression was anything to go by. She cradled Belvedere
and glanced at me accusingly. It was weird. I never thought she'd
be so protective of a fish.
"You're still my number one," I said, teasing.
"First of all," she volleyed, retying the knot, "you can't just toss a goldfish into water that has not been treated and is not the same temperature
as what the fish is already living in."
I blinked. "Why the hell not?"
"Because. Our water has all kinds of crap that's bad for him, and it's a
different temperature than what he's in right now, so if you dump him
into it, he'll go into shock and die. Didn't the clerk at the store tell you
that?"
"I'm not sure." I thought back. "Reyes kissed my neck. I was so enamored,
I kind of tuned her out."
"Oh, okay. It's so hard to concentrate with that man on the planet."
"Word."
© 2014 Darynda Jones All rights reserved.
If you could have given your characters one piece of advice before the opening pages of the book, what would it be and why?
Run! Okay, just kidding. It would probably be something to the tune of, "Trust your instincts and each other no matter what."
What are you currently working on? What other releases so you have planned for 2014?
I have a novella coming out in October as well. It's an indie project with some incredible authors called Twleve Shades of Midnight. That's it for 2014. I am, however, working on the eighth in the Charley series called Eight Grave After Dark. I'm really excited about it. It should be out around May of 2015. Cannot wait!
Thanks for blogging at HJ!
Giveaway:

Print copy of Seventh Grave and No Body (Charley Davidson Series #7)
To enter Giveaway: Please complete the Rafflecopter form and Post a comment to this Q:

Have you read any books from Charley Davidson Series? Do you have a favorite?
Excerpt
Strawberry stood there, petting a ragged Barbie doll with its hair chopped off in large chunks. Which wasn't creepy at all. Poor Malibu Barbie. All her Malibu friends would be horrified. Taft told me his sister had always cut off her dolls' hair. A fact that kind of scared me. I did have to sleep occasionally, and the thought of a departed child in dire need of therapy cutting my hair in my sleep did nothing to ease my mind as I fell into oblivion.
"Why am I in trouble this time?" I asked her, kneeling down and wiping a smudge off her cheek. She really was quite beautiful. It pained me to imagine who she would have become, given the chance. For the life to be ripped away from someone so young just seemed so terribly, terribly unfair.
"Because you're going to die soon."
On second thought, maybe she was better off. Away from other people and most sharp objects. I had a sneaking suspicion she would have become a serial killer. Or a telemarketer. Either way.
"Well, I'm hoping I don't."
"I hope you do. You can live with us."
"She is adorable," Jessica said, kneeling beside me. "What's your name?"
Strawberry frowned. "I can't talk to strangers. And I especially can't tell them my name is Becky. Or that I'm nine. Or that—"
"Have you seen Rocket?" I asked, interrupting. We'd be there all day.
Buy links:
Meet the Author: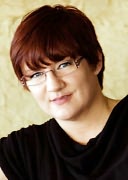 NYTimes and USA Today Bestselling Author Darynda Jones has won numerous awards for her work, including a prestigious Golden Heart®, a Rebecca, two Hold Medallions, a RITA ®, and a Daphne du Maurier, and she has received stellar reviews from dozens of publications including starred reviews from Publisher's Weekly, Booklist, and the Library Journal. As a born storyteller, Darynda grew up spinning tales of dashing damsels and heroes in distress for any unfortunate soul who happened by, annoying man and beast alike, and she is ever so grateful for the opportunity to carry on that tradition. She currently has two series with St. Martin's Press: The Charley Davidson Series and the Darklight Trilogy. She lives in the Land of Enchantment, also known as New Mexico, with her husband of almost 30 years and two beautiful sons, the Mighty, Mighty Jones Boys. She can be found at www.daryndajones.com.