Today it is my pleasure to Welcome author
Cynthia Eden
to HJ!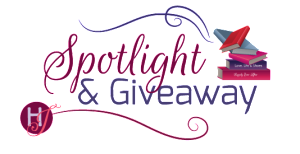 In New York Times bestselling author Cynthia Eden's latest novel featuring the Last Option Search Team (LOST), one agent is forced to face her past as she uncovers secrets about the man who may be the key to her future.
Please summarize the book for the readers here: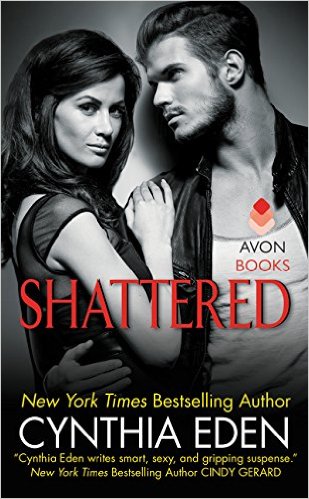 Sexy bad boy hero falls for an intense female profiler. Both the hero and the heroine are scarred by their pasts, damaged, and they both carry a darkness around them like a cloak. Two lost souls, they are drawn together, but is their attraction a good thing? Or will their desire destroy them both?

Please share the opening lines of this book:
It was the scream that woke her. Six-year-old Sarah Jacobs shot up in bed, her heart racing, and the echo of that terrible scream still ringing in her ears. The room was dark, but moonlight spilled through her window and her favorite teddy bear—he was right at her side.
Please share a few Random facts about this book…
Fact 1: My heroine's father was an infamous serial killer…one who trained her in his "craft." Wait, does that count as "fun" for a fact?
Fact 2: My hero has awesome tats.
Fact 3: The book is set in New Orleans. Come one—that city was made for fun!
Please tell us a little about the characters in your book. As you wrote your protagonist was there anything about them that surprised you?
Sarah Jacobs is a former profiler with the FBI. When it comes to killers, Sarah knows them better than anyone else…after all, her own father was a sadistic serial killer.
Jax Fontaine runs the New Orleans underworld. Sexy, tough, and not a man you want as an enemy, Jax has his own share of dark secrets.
They constantly surprised me! These two characters truly seem meant to be…they each carry pain and torment from their pasts and that pain links them. As the story developed Jax and Sarah really came to complement each other. They began as opposites, but totally evolved during the book.
The First kiss…
Here's a teaser of the first kiss:
"What do you want from me?" Jax asked her.
Just a night. She'd be leaving New Orleans soon, flying out on a plane and heading back to her little house in the suburbs of Atlanta. They wouldn't see each other again. So no one else would know about what happened tonight. Just her.
Just him.
So she rose onto her tip toes. Her hands curled around his neck and she pulled him toward her, and Sarah kissed him.
Did any scene have you crying or laughing (or blushing) while writing it?
I actually became very sad while writing the prologue for this book. The prologue focused on the heroine when she was a young girl—when she first realized that her father was a killer, and not the hero she'd always believed. That dark revelation changed her whole world.

If your book was optioned for a movie, what scene would you use for the audition of the main characters?
I'd love to see the audition focus on the hot chemistry between the two characters, so I'd pick this scene:
"I made a mistake." Sarah snapped her legs together and jumped off that desk. Points for her—Sarah's knees didn't tremble and she stayed upright. "I won't be bothering you again."
He blocked her path when she headed for the door. "I have a feeling that you'll be bothering me quite a bit." He opened his right hand. Held it out to her. "Let's take a ride together."
What? She'd been trying to take a ride on that desk, but then he'd put on the brakes.
"You can trust me, Sarah. I told you…I'd never hurt you."
Yes, he'd said that. "I don't really trust anyone." Not even the other LOST agents, not one hundred percent. "It's a flaw I have." Always looking for hidden motives. Always holding herself back from others.
"Then don't trust me, but come with me." His hand was still open, between them. Waiting. "And before this night is over, I'll have you screaming with pleasure."
If you could have given your characters one piece of advice before the opening pages of the book, what would it be and why?
I'd tell them…"Watch out!! Killers are everywhere!!!"

What are you currently working on? What other releases do you have planned for 2015?
I am working on a new book in the LOST series—it is book 5 (and it currently has the very tentative title of TAKEN).
As for the rest of 2015, I will have a Christmas anthology out later this year…ALL HE WANTS FOR CHRISTMAS will be out just in time for some holiday merriment!

Thanks for blogging at HJ!
Giveaway:

Print copy of Shattered: LOST Series #3
To enter Giveaway: Please complete the Rafflecopter form and Post a comment to this Q:

For the readers…I would love to know…do you enjoy anti-heroes? Those bad boys who aren't always 100% (or even 75%) good?
Excerpt from Shattered:
"No judgment," he murmured. "There's no anger in your eyes, no rage or disgust at me for being a cold bastard. No pity for the kid I was who got beaten in a dirty alley and left to die."
"Don't be too sure you understand what I feel."
"Why not? I actually think I understand you very, very well."
Sarah backed up a step.
A faint smile curved his lips. "It was there from the first time I saw you. That instant connection. Doesn't happen often. Actually, it's never happened to me before. I looked up, saw you, and thought—"
Sarah pretty much ran for the door.
But he caught her. His hands wrapped around her and Jax pulled her back against his body. His hold wasn't hard or rough. Oddly, it was infinitely tender.
"Do you know what I saw when I looked in your eyes?" he whispered into her ear.
Sarah shook her head.
"You were hurting. Trying to hide your pain, but I could still see it. I looked at you and thought—I never want her to hurt again."
Tears stung her eyes. "You don't know me. Or what I've done." Jax thought his past was bad? It was nothing compared to hers. She still had nightmares that had her waking in the night, choking for breath, and begging for help.
Help that hadn't come. Not in time.
"Tell me why you came to see me tonight, Sarah."
She sucked in a quick breath and decided to go with the truth. "Because I didn't want to lie in bed and be afraid. Because I didn't want to think about the past or the future." Because she'd felt that insane connection between them, too.
The first time she'd seen him, she'd looked into his eyes and thought—
He can handle all my darkness. He won't ever be afraid of what I tell him.
Because his gaze had told her that he'd already looked into hell … and hadn't given a damn about the demons there.
He turned her in his arms. She made herself look up and into his eyes. He was so warm and strong against her. And he made her … want. Yearn for things that she'd denied herself for so very long.
Because she hadn't wanted anyone to get close. She hadn't trusted anyone with all her secrets.
She didn't trust him, either. She'd be a fool to do that. But—she did want him. And every instinct Sarah possessed screamed at her that Jax Fontaine could give her the sensual oblivion she craved.
A few hours to forget. A few hours to just pretend that I'm not the freak in the room. The monster that everyone else fears.
"What do you want from me?" Jax asked her.
Just a night. She'd be leaving New Orleans soon, flying out on a plane and heading back to her little house in the suburbs of Atlanta. They wouldn't see each other again. So no one else would know about what happened tonight. Just her.
Just him.
Excerpts. © Reprinted by permission. All rights reserved.
Book Info:
Criminal psychologist Dr. Sarah Jacobs is all too familiar with the kind of bad boys who belong behind bars. But the dark, dangerous man she meets in the New Orleans underworld is a new kind of ruthless, and all too irresistible.

Jax Fontaine doesn't claim to be a good guy, but he's loyal to his own code and brutally honest about what he wants. He and Sarah may be worlds apart, but when they're skin to skin, nothing matters but the heat between them.

And when a deranged killer targets Sarah, Jax will do whatever it takes to keep her safe.
Buy Links:  Amazon | B & N | Google Play | iTunes | Kobo


Meet the Author: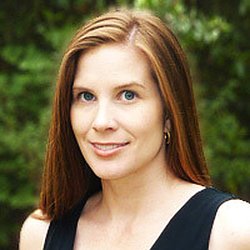 Award-winning author Cynthia Eden writes dark tales of paranormal romance and romantic suspense. She is a New York Times, USA Today, Digital Book World, and IndieReader best-seller. Cynthia is also a three-time finalist for the prestigious RITA® award. Since she began writing full-time in 2005, Cynthia has written over fifty novels and novellas.

Cynthia lives along the Alabama Gulf Coast. She loves romance novels, horror movies, and chocolate. Her favorite hobbies including hiking in the mountains (searching for waterfalls) and spelunking.
Website | Facebook | Twitter | Goodreads