Today it is my pleasure to Welcome author
Ryshia Kennie
to HJ!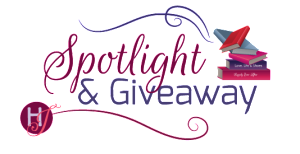 Hi Ryshia and welcome to HJ! We're so excited to chat with you about your new release, Sheik's Rule!

I'm excited to be here. Hello everyone!

Please summarize the book for the readers here: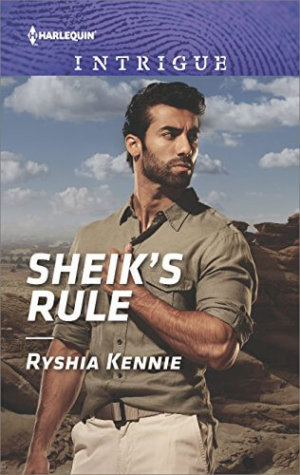 Sheik Emir Al-Nassar has been the head of his family for more years than he wants to remember. After his parents' tragic death he and his twin brother have taken care of his younger siblings and ran the security agency he and his twin created. When his sister is kidnapped it's like everything he believed and everything that mattered has been destroyed. He'll do everything in his power to find her.
The branch of their company in Wyoming offers to send a new agent, one they claim is their best, K. J. Gelinsky. When the agent arrives and Emir discovers that she's a woman he's upset. He's always believed that the best man for the job could undoubtedly be a woman but this time the beliefs of others are at the forefront of his mind. He's afraid that she'll be unable to give it her best with the opposition she might face with the locals in the Sahara. He's angry because he's running out of time, his sister is in danger and now he's going it alone.
But Kate is ready to hold her own and tells him so in words and in a move that literally has him on his back. It is in that moment that Emir realizes that he might be wrong. Kate is determined and as she outlines her experience in Morocco, he knows that will be invaluable.
In a race against time to save his sister Emir faces the fact that not only does Kate have his back, she is threatening to take his heart. Time seems to be running out as they stumble on a secret that threatens to destroy everything Emir believes and everything he stands for. But with Kate by his side it's soon clear that as long as they're together, there's nothing they can't do.

Please share the opening lines of this book:
Marrakech, Morocco
Monday, September 14, 5:54 a.m.
The first haunting notes of the call to prayer seemed troubled, almost off-key, when usually the melodious sound wove through the pre- dawn stillness, beckoning with an easy allure not unlike the nimble fingers of the weavers in the casbah who wove the many rugs sold to the tourists. Like the rugs, the ancient chant was as much part of the rhythm of life and the fabric of Marrakech as was the still night-shrouded skyline. But today, in a mansion hidden in the depths of palatial grounds and secured by the most current technology and the best in se- curity guards, the simple power of the time- less notes not only felt off, they were lost in the guttural roar that sounded more wounded beast than man.
Please share a few Fun facts about this book…
Sheik's Rule is set in Morocco and that alone brings back great memories. A tour of Morocco was part of my honeymoon. Wandering the souks within the medina felt like you were dropped into another world. Narrow, seemingly ancient walled alleys were lined with vendors in traditional costume hawking everything from vibrant crafts and clothes to incense that was so rich that it seemed to fill the air. Donkeys plodded confidently through the crowd with baskets of goods across their backs.
It was all fascinating but one man's outfit stood out. Dressed in brilliant red hues and carrying gold coloured pots that hung here and there on his outfit, the water carrier was an intriguing character and worth a picture. What followed was a man advancing on me while waving a pot. We had a little dance, I backed up, he came forward. With no common language, it took awhile before he got money for the picture, which was all he wanted all along. I've learned since then but what a memory! Those are the bits you laugh at. But Morocco remains vivid in my mind despite all the years and places that have come between then and now. How could I not set a story in such an intriguing place?
Please tell us a little about the characters in your book. As you wrote your protagonist was there anything about them that surprised you?
Emir is serious. He's had to head his family, which includes a heritage and fortune, never mind the family business that he and his twin began. I was surprised at how serious he was but also how easily Kate was able to find his soft side. That was something Emir didn't show often except with his baby sister.
Kate spent some of her childhood living in Morocco so she's very familiar with the country and comfortable with travel. She's smart, confident and comfortable in situations most people would run from. I think she might be too much for may men. Knowing that I didn't expect Kate to fall as quickly as she did for Emir. But by the time they get in the plane to fly to the Sahara, I think she knew deep in her heart that he was the one.
If your book was optioned for a movie, what scene would you use for the audition of the main characters and why?
I'd use the scene where Emir first meets J. K. Jelinsky and despite his anger that he's been sent another problem, there is an immediate attraction between them. The way she stands up to him, says exactly who she is and what she'll be throughout the story. And when she flips him, the status of their relationship is determined in that moment. They're attracted to each other but neither one of them gets to be in charge for long before the other takes over. It's a dance between two very strong willed people and I'd like to see how the actors could portray those intense and rapidly changing emotions.
What do you want people to take away from reading this book?
I'd like people to take away the fact that no matter where in the world you are, no matter the culture, we all want the to be valued and to love and be loved.
What are you currently working on? What other releases do you have planned for 2017?
A story that is part of a series. Another band of sheiks but this time instead of brothers, they're friends. The first in the series is a story of human smuggling over the Algerian Moroccan border. The heroine has been kidnapped and CIA agent Basel Chafik is flown in.

Thanks for blogging at HJ!
Giveaway:

A signed copy of my debut Harlequin Intrigue – Suspect Witness with matching bookmark. An undercover operation is the only way to bring an innocent witness home… Entry – Worldwide.
To enter Giveaway: Please complete the Rafflecopter form and Post a comment to this Q:

How far would you – or did you, travel for love?
Excerpt from Sheik's Rule:
Tuesday, September 15, 10:00 a.m.
They were heading south and east with a slight wind that was causing the unseasonal light rain to lash against the windshield, turning the sand hitting the glass into a paste that slid along the window, obscuring the view. The Jeep's wip- ers beat a losing rhythm that wasn't enough to keep the window clear. They'd had to stop frequently to clear the clogged wipers.
The charts Kate had checked on her flight to Morocco had indicated the local weather had been unpredictable for the last few weeks. Now, that same unpredictability, the unsea- sonal and unusual rain, was making for slow going, and the abnormally cool daytime tem- perature wasn't helping.
"You're okay?" he asked. His hand ran along her wrist and the heat that ran through her at his touch made her shiver.
"Fine." She nodded, pulling her hand free and pushing a strand of hair back. It didn't help. Her nerves were on edge—and not because of the assignment but because of his nearness, because of what he made her feel. It wasn't how it was supposed to be and yet that awareness had been between them from the beginning.
The Jeep rocked as Emir made a slight turn to the right, adjusting for the ridges in the sand and the breeze that was now a buffeting wind. The vehicle slid as the tires kicked up sand chewed out of the ruts it was creating.
Her finger was on the map, marking where they were and where they were going. The journey had been slow. They'd had to ad- just their direction a number of times. She reached for the grab bar with her right hand as the Jeep's back tires spun and for a moment it seemed like they might get stuck in the mid- dle of nowhere.
She looked at the compass. They were going by latitude and longitude. It was a get-back- to-basics way to travel. Even the Jeep was basic, built for this type of expedition without tracking or mapping. It reminded her how easy Google Maps had made everything.
She glanced at Emir and saw the brutal way he clasped the vehicle's steering wheel, as if it were someone's neck.
They drove in silence and yet with the promise of hope between them.
The landscape began to change as another hour ticked by. Now the flat sand and occa- sional rolling dunes had become steeper and were framed by larger ridges that signaled im- minent foothills. The rain was gone and the desert looked like it always had—clearly, like there'd been no rain in months.
"We're getting close," Kate said. "Maybe twenty miles from El Dewar." So far they'd made poor time, a combination of both the terrain and the weather. "No one knows the desert like the Berbers," she added as Emir navigated a small dune. "Hopefully they know something more at El Dewar that can add to what we learned at Kaher."
"I'm betting that it won't be so much a matter of them knowing but of them telling us," he said.
The side windows were closed but still the sand seemed to seep in. She pulled a tissue from the packet on the dash and wiped the corners of her eyes.
His hands tightened on the wheel as the front tires began to dig into the sand. He turned to the right and she knew he was hoping to veer out of the rut before they got stuck.
The consistency of the sand was subject to change and dependent on so many things. In an odd way, like snow. It would take all his focus to drive and navigate the unstable conditions. The desert was a challenge to drive at any time and now, with worry, little sleep and what might be a brewing storm, it was even more so.
She was relieved as the vehicle again gained traction, but ahead of them was a new difficulty. A tall bank of sand dunes stretched out on either side, with no end in sight, and blocked much of the horizon.
"In my youth we used to drive the dunes for fun," he said, looking at her with concern. "We were lucky." Minutes later his mouth tightened as he looked ahead.
"What's wrong?" Kate asked and frowned at the dunes. "Can we go around?"
"Possibly," he said. "But that could set us back hours."
"Not an option."
"I agree, but these dunes aren't going to be a cakewalk," he said. "They're whaleback dunes."
They both knew what that meant. Whale- back dunes were dunes whose front incline was hard from being buffeted by the wind. It was the back half that could pose a problem. Depending on the direction of the wind, the sand could be crumbly and difficult to navi- gate.
He glanced at her. "You ready to do this?"
"I've been in since the beginning," she said simply.
And with a slight smile that was more a tightening of his full lips, he slowed the Jeep. "When we reach them, watch the horizon, if it seems quite sharp at the top, then we have problems on the other side," he said.
And she knew he meant there was the possibility of soft sand, softer than they had traveled through, and the type that could easily cause a rollover. The hope was that the sand on the other side of the dune was hard. Based on the way the wind had been buffeting them, she was sure they had a good chance of getting the latter.
He squeezed her hand and she looked down, aware of how large his hands were and, despite the gentle touch, how strong.
She pulled her hand from beneath his when all she wanted to do was to fold into his arms. There was no time for such thoughts. She forced her mind to the moment, to the challenge ahead of them.
"Let's do this," she said as if there was some chance that he wouldn't. "I'm fine," she added at the look of concern he gave her.
"You're more than fine," he said, turning his attention to the bank of dunes.
They eased over the dunes with little trouble, reaching the other side and finding the sand hard, buffeted by desert winds.
"Easier than we thought," he said.
She nodded and let go of the grab bar. It was easy driving now compared to where they had just come from. She still couldn't believe that finding Tara might be as easy as an ancient atlas and the words spoken by a dying man.
"I can see it," she said. "El Dewar."
He gripped the wheel as they recognized the first sign of something other than the endless sea of sand. A bit of green. An oasis. The place his parents had visited with Tara and Faisal on the last trip any of them had taken as a family before tragedy had intervened and changed the course of all their lives.
His lips tightened and she bet he was thinking of all that had transpired and of the urgency that felt almost crushing.
"The summer vacation we think she was referencing in that video," Kate said.
He gave a brief nod as the Jeep bounced through a sand-packed gulley that seemed to run diagonally for a few minutes before they climbed to the top and the terrain became level again.
They drove in silence now, as they could see the oasis. It was small, as was the village it supported, and because of its isolation, she imagined that it likely saw few strangers. The usual sandstone-colored, square buildings huddled close together as if trying to escape the inhospitable desert.
Within minutes they were there.
As they got out of the Jeep, Kate was almost blinded by the sun as it reached its peak in the midday sky. But, still, it was cooler than usual for the time of year. She folded her arms across her chest as a cool breeze buffeted her, the palm trees rustling ahead of them. The fronds, moving back and forth in the centre of the village, seemed, in an odd way, to almost welcome them.
A man in a fawn-colored aselham, the long robe skimming the tops of his feet as his san- dals whispered quietly on the path that was hard-packed sand, walked past, continuing to stare as he moved. Farther away a man was filling a metal trough with water as two camels waited, reins dangling on the ground. A woman with a basket full of vegetables and a toddler clinging to her robe made her way into the center of the village, glancing back at them once and then continuing on her way. A group of women watched them and an old man smoking a cigarette was avidly following their progress. Everyone they'd seen was dressed in the traditional Berber aselham.
"Emir Al-Nassar," Emir said, holding out his hand as a man in fawn-colored robes ap- proached.
"Aqil," the man returned with a slight nod of his head.
Emir didn't introduce Kate and, unlike the last village, she didn't volunteer. They needed information and shaking up the local culture in regard to their views on women wasn't going to do it.
Still, she knew Emir could feel her eyes on him. She was letting him take the lead and honoring the customs of the community.
"I heard about your sister only this morning," Aqil said in careful English. "Our internet is spotty. But, as you know, your family is well known." He shrugged as the wind tugged at his clothes. He ran a hand through his gray- speckled beard. "We were lucky to have heard when we did. The wind is picking up. I doubt if we'll get a connection again today or even in the next few days. That's how it works."
"I know you usually have your ear to the ground out here," Emir said.
Aqil's attention went to Kate and he frowned.
"We can talk alone," Emir said as he fol- lowed Aqil's gaze. "Stay here," he said almost gruffly to Kate.
The command rankled her but it was Berber land and their rules. But there was one other thing she knew. It wasn't just the men who were privy to things in this isolated village; the women had a key role in society in a different way than they were used to in the West or even in the city. Knowing that, hopefully between them they would learn some- thing.
Emir looked at her like he wanted to smile at her but didn't. Instead he let the amused smile on her face and her silence sit unacknowledged between them. But Aqil's attention had turned to a man who had just approached and Emir took the opportunity to address her.
"You'll be all right?" he asked in an under- tone.
"I'll be all right," she said, although for the first time she felt slightly overwhelmed. No matter how much she'd studied, no matter her experience in Morocco, on this small tract of land they were thrown back in time and place and to the reality that she was a blond-haired American woman in Western clothing. She didn't fit in.
Excerpt. © Reprinted by permission. All rights reserved.
Book Info:
He's an investigator on a mission, but it's impossible to ignore the brilliant woman helping him complete it…
His sister's life is at stake, and despite his wealth and power, Sheik Emir Al-Nassar feels helpless. At least heading his family's security agency provides him with resources to track down her kidnappers. But when the ace profiler he's sent turns out to be K. J.—Kate—Gelinsky, Emir is furious. Finding the kidnappers' desert hideout is dangerous enough without the distraction of a beautiful woman.
But K.J. is unlike any woman he's ever known. Her fearlessness and incisive mind inspires Emir's admiration. And her compassion breaches his guarded heart. Still, rescuing his sister is a perilous mission. And allowing desire to cloud his focus could endanger them all.
Book Links:

Meet the Author: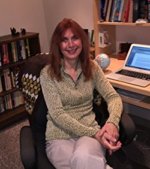 Ryshia Kennie is the award-winning author of her city's writing award and a semi-finalist in the Kindle Book Awards. There's never a lack of intriguing places to set an edge-of-the-seat suspense as prairie winters find her dreaming of foreign shores. Those places become the catalyst for heart-stopping stories with deadly villains threatening intrepid heroes and heroines, who battle for their right to live or even to love, in a place that neither – or both, may call home. www.ryshiakennie.com
Website | Facebook | Twitter | GoodReads |