Today it is my pleasure to Welcome author
Tara Taylor Quinn
to HJ!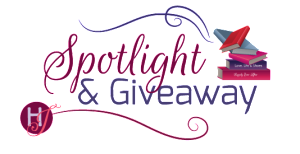 Hi Tara and welcome to HJ! We're so excited to chat with you about your new release, Sheltered in His Arms!
Please summarize the book for the readers here: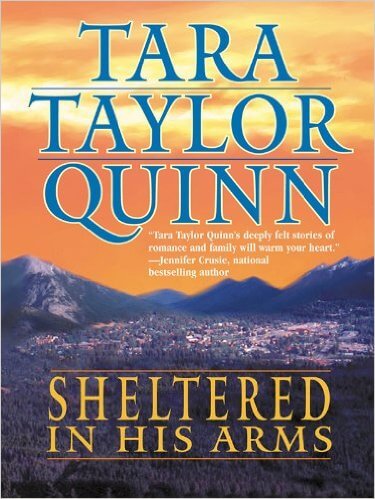 Sam and Cassie Montford were the perfect young couple. First loves. Pretty people. As the direct descendent of the town's founder, he had it all. And, in one night of desperation, he blew it all. Leaving town with shame on his back, leaving Cassie with everything he'd had, he disappeared – to join the peace corps but no one at home knew that. Sam didn't know that he'd left her pregnant. Wasn't there when she lost that child. Or any probable chance of having another. Years later, he's back, a single father of an adopted child who'd suffered trauma at the hands of terrorists. The little girl is mute. Cassie is now a veterinarian, with her own practice in town. Her animals are her life. She runs a pet therapy program that could help Sam's little girl. But she can't let him back in her door. Not even one foot of him. Then she meets the child and her heart breaks wide open.

Please share the opening lines of this book:
Her high-heeled evening sandals hadn't been made for scurrying across gravel. And the Montford's desert landscaping was full of it. The darkness made things even worse.
Please share a few Fun facts about this book…
Sheltered In His Arms was my first single title – non-category romance – book!
It's part of a fourteen book series, Shelter Valley Stories, with all other titles published with Harlequin Superromance.
I am a secret dog whisperer and Cassie is my medium!
Please tell us a little about the characters in your book. As you wrote your protagonist was there anything about them that surprised you?
This book surprised me. I cannot abide adultery. I've known Sam in the back of my mind since the series began – and then he goes and screws up in the worst way. This was one book when I did not see how the hero could possibly redeem himself. I didn't see the romance. Cassie and Sam taught me about true love. They showed me that life isn't pretty. People aren't pretty. They are imperfect. But true love offers real forgiveness. And, in the end, that's what life is all about.
If your book was optioned for a movie, what scene would you use for the audition of the main characters and why?
After ten years away, Sam has returned to his home town and finds himself still in love with his ex-wife. They agree to meet in the park one night, to talk. I'd choose this scene because it's one where the entire emotional conflict starts to become clear. To both of them and to the reader.
Sam hadn't really expected to be absolved. His sins were too great for that. But, God, a little relief from the self-hatred would sure be welcome. Sometimes the weight of it became so heavy he thought it would kill him. Other times, he wished it had.
"I wouldn't have been any good for you if I'd stayed in this town, Cass," he said. It was truth he'd come to realize over the years. "I was dying here and I didn't even know it."
"Dying?" she asked, staring straight ahead. He couldn't tell if she was really as numb as she appeared, as unaffected, or if she'd just learned to hide her emotions damn well over the years.
"I'm not a lawyer. I never wanted to be a lawyer. Or the mayor of this town. Or a scholar."
"Then why did you say you did?"
Sam blinked. "I didn't ever say that. My parents did. The town assumed I did. No one ever asked me what I wanted."
"You graduated valedictorian of our class."
"Not because I tried."
"You have a brilliant mind, Sam. How could you not want to use it?"
The old familiar trapped feeling climbed insidiously up his spine. Until he remembered that though he was back in Shelter Valley, back with Cassie, he wasn't the same man anymore. He knew who he was now. What he was about.
What do you want people to take away from reading this book?
Hope that redemption is real and lasting. An openness to the possibility. And maybe a new way of looking at others and their mistakes. I'd like to think that we're happier when we can look at both sides and try to understand. It's not always possible. Sometimes people aren't worthy of second chances. But if love truly does have the power to heal, many times they could be…
What are you currently working on? What other releases do you have planned for 2016?
I am currently working on Book Ten in my Where Secrets Are Safe series with Harlequin Superromance. It's about a daytime soap star who's being stalked and a man who'd been accidentally shot in the face by his seven-year-old brother. Well, it's so much more than that, but I can't write the book here!
I have nine releases in 2016. Next up is:
6/28 Bestselling Author Collection with Heather Graham – a reissue of our books Strangers in Paradise and Sheltered in His Arms.
6/28 Audio book release of Sheltered in His Arms – A single title release connected to my bestselling 14 book Superromance series, Shelter Valley Stories.
7/1 The Promise He Made Her – Book 9 in Where Secrets Are Safe
8/1 For Love Or Money – Harlequin Heartwarming – The first book in a new series, Family Secrets, that revolves around a cooking show where contestants compete with their secret family recipes. Each book also revolves around a family secret that directly effects the protagonists.
10/1 A Heartwarming Holiday – an anthology of brand new holiday novellas from Harlequin Heartwarming authors
11/1 Her Soldier's Baby – Harlequin Heartwarming – The second book in my Family Secrets series.
11/1 – Untitled Heartwarming Thanksgiving anthology – 13 Thanksgiving themes novels by Harlequin Heartwarming authors.
Already released this year:
3/1 – Love By Association, Harlequin Superromance – Book 7 in Where Secrets Are Safe.
5/1 – His First Choice, Harlequin Superromance – Book 8 in Where Secrets Are Safe.

Thanks for blogging at HJ!
Giveaway:

e-Book set of the first three books in the Shelter Valley Stories series – Becca's Baby, My Sister, Myself, and White Picket Fences.
To enter Giveaway: Please complete the Rafflecopter form and Post a comment to this Q:

Do you think you'd be able to love again if the love of your life cheated on you?
Excerpt from Sheltered in His Arms:
This was why she couldn't be with him, why she couldn't spend any more time with him at all. Everything he said hurt too much.

"Tell me about Mariah," she said now, needing to get him back to the only thing that mattered and then get him out of there.

Her life's work involved helping emotionally stressed people. And she hadn't been able to get that little girl out of her mind. Couldn't bear to have the child living so close, to run the risk of running into her over and over, without finding out if there was something she could do to help.

Not for Sam. Never for Sam. But because it was what Cassie did. What made her feel good about herself. What gave her a reason to get up in the morning. Lord knew, there wasn't anything else that was going to do that.

Helping people allowed her to give her love in the only way she was still able.

Sam sat forward, his hands hanging helplessly. "Much of what's in her mind, only she could tell us at this point. There were reports of the things that happened during the twelve hours the plane was held captive, but they varied depending on who was talking, where they were sitting. Every report was clouded by the tellers own terror. Not a lot of people noticed the mother and little girl sitting in the back of the plane…"

He paused, and then continued. "Brian was beat up pretty badly, we do know that. Used as an example the reports said. We're guessing because he was Indian."

"And Mariah saw that?"

"Who knows?" His eyes met hers, his pain evident. "I'm assuming she probably did. The plane wasn't that big."

"And Moira?"

"They slit her throat."

"Oh God."

Sick to her stomach, Cassie leaned forward, her elbows on her knees. "In front of the child?"
"We think so. Apparently she kept crying for a band-aid. No one knew that Moira had been hurt at that point."

"I'm assuming you've had Mariah in counseling."

"Of course. And we've been referred to someone who comes very highly recommended in Phoenix, but at this point, the doctors say the thing she needs most is time. And to be surrounded by safety and love."

"She'll get plenty of that in Shelter Valley."

"That's why we're here."

Not for Sam, but for Mariah. He still hadn't come back of his own accord.

"I could sure use your help, Cass."

She was already there. "We'll start with Zack's dog, Sammie," she said, her mind already hard at work. "But I think it will probably be best to get her a puppy of her own, someone who can be with her permanently. And I'd like to call Phyllis Langford in to help, too. She's a new Psychology professor at the "U". She's incredibly gifted when it comes to working with damaged emotions…"

Sam stood, grabbed Cassie's hand, pulled her up in front of him. "I meant I could use a friend."

"No," snatching her hand away, Cassie put the chair between them, her hands clutching the back of it.

"I'm not asking for anything else, Cass, just a friend, someone to talk to."

"We are not nor can we ever be friends."

Nodding, silently, Sam headed for the front door.

"Sam?"

"Yeah?" he turned, waiting.

"I'd like to try to help Mariah. Pet therapy might work."

"You don't have to do this for me. Like I said, the woman in Phoenix comes very highly recommended."

"It's not for you, Sam. It's for her." And it was. Almost completely. "We've seen some amazing results in cases like this, where people have been traumatized by other people. Rape victims. Severe spousal abuse. Instances where trust has been irrevocably broken. In such cases, often times counseling alone doesn't help as it's impossible for the patient to trust anyone, including his or her therapist. But we've found that sometimes these people can trust an animal, and once trust is born, they slowly learn to trust people again, too."

Hand rubbing his chin, Sam said, "I've never heard of a vet doing counseling before. I'm impressed."

"My undergraduate degree was in counseling," Cassie told him. "I'm fully certified. And I work very closely with a team of psychiatrists from around the country."

"I'm more than impressed." He was proud of her. She could see it in his eyes. Cassie looked away.

"Pet therapy might help Mariah," she said. "What could it hurt to try?"

"Nothing," he answered, his hand on the door knob. "I'm willing to try anything if it could bring that little imp back to me."

Her heart ached for him, this man who'd once been so honorable so worthy, who was now just lonely. And alone.
Excerpt. © Reprinted by permission. All rights reserved.

Book Info:
Sam Montford left Shelter Valley ten years ago. He's a direct descendant of the town's founder, the first Samuel Montford, and for him, Shelter Valley's expectations had become oppressive. Home had become smothering instead of sheltering.
Sam returns to the town—and to his ex-wife, Cassie Tate—with a seven-year-old child. This is a complete shock to Cassie. When Sam left, he hadn't known she was pregnant. Or that she had lost their baby.
Sam's back in Shelter Valley now, back to stay. But he refuses to become the man people expected him to be ten years ago. Can he be the man Cassie needs now?
Book Links:
Meet the Author: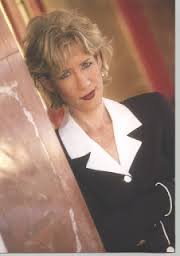 The author of more than 70 original novels, in twenty languages, Tara Taylor Quinn is a USA Today bestseller with over six million copies sold. She is known for delivering deeply emotional and psychologically astute novels of suspense and romance. Tara has appeared on national and local TV across the country, including CBS Sunday Morning. When she's not writing or fulfilling speaking engagements, Tara loves to travel with her husband, stopping wherever the spirit takes them. They've been spotted in casinos and quaint little small town antique shops all across the country.
Website│Goodreads│Facebook│Twitter│Pinterest│Instagram│