Today it is my pleasure to Welcome author
Kelly Jamieson
to HJ!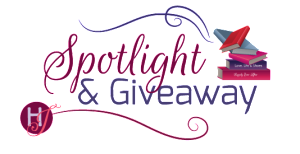 From the bestselling author of the Heller Brothers Hockey series comes the first novel of a new hockey romance series featuring a college team whose players are heating things up both on and off the ice.
Please summarize the book for the readers here: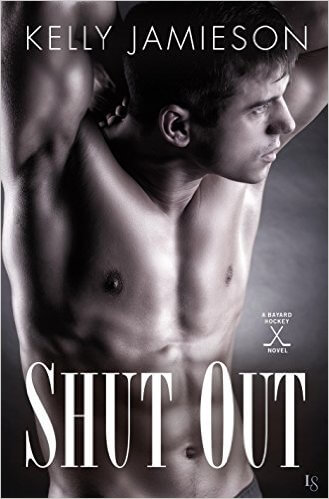 Shut Out is a story about a couple of college kids who've had some pretty ugly crap happen in their lives, and how they deal with it. They've made mistakes, like most kids do, but they learn from them, and in doing so they see how they can help others …and while they're doing that, they fall in love. I would say it's hot and sexy, funny and heartwarming but also thought-provoking.

Please share the opening lines of this book:
I didn't do it.
I'm tired of saying it so I just think it—for about the millionth time since that fucked-up night went down three weeks ago. My insides are knotted so tightly I might puke. My shoulder and neck muscles are like boulders and my hands keep curling into fists. There's so much tension and adrenaline building up inside me I feel like I'm going to explode.
Please share a few Fun facts about this book…
The US college system is a lot different from the Canadian one so I had to do some research and fact checking with friends when writing this book.
Scrotal reduction surgery is really a thing.
Since I wrote Shut Out, the college that was the inspiration for Bayard College has instituted mandatory sexual awareness and prevention training for freshmen…just like in my book!
If your book was optioned for a movie, what scene would you use for the audition of the main characters and why?
I think the scene where Skylar and Jacob have sex in his truck would be a fun scene for an audition. Notwithstanding the X rating, LOL. But there's humor and tenderness and heat in that scene, and the actors would definitely have to have chemistry. Here's a little snippet from the scene:
I undo my seatbelt, and since it's now nice and warm in the truck, I pull my arms out of my jacket and leave it there as I crawl over. Straddling his lap, I'm not sure how this is going to work, since we're both wearing a lot of clothes, but I place my palms on his stubbled cheeks and lean down to kiss him. He grips my hips and kisses me back, taking control of it, his tongue sliding into my mouth and playing with mine.
One hand tangles in my hair and tugs my head back. His lips glide over my throat and suck gently. I make a noise that might be a protest but I really don't care if he leaves a mark. He licks me there.
"This is in the way." He gives my big scarf a tug and unwraps it. Then he kisses me again on the neck, laying a string of soft open-mouthed kisses down to the neckline of my shirt. He tugs it aside to continue his exploration.
He cups my breasts in both hands, gently molding them to his palms. "Love these beauties."
"That feels so good." My back arches to press into his hands and I bash into the steering wheel. "Ouch."
"Sorry, baby."
"Not you." I giggle. "It's a little squishy."
He lifts his hips and nudges his erection into me. "Hey, take that back. It's not little. And it's definitely not squishy."
I collapse into laughter against his chest, my hair all around us. Jacob's big body shakes with laughter too and his hand cups the back of my head.
I finally stop giggling and lift my head. Our eyes meet and we share a smile. Something turns over in my chest at the warm affection I see in his eyes. I'm feeling that too, for him. And suddenly I want him even more.
What do you want people to take away from reading this book?
After reading Shut Out, I hope people will think about how confusing today's world is when it comes to sex and consent. I would like people to think about how women have a right to make their own sexual decisions—that it's okay for women to want sex and ask for it without being negatively labeled, and it's also okay to say no to sex when they don't want it. But I also want people to think about the good guys out there, the guys who hear the conversation about sexual assault and consent and who then question themselves and wonder what's the line between a misunderstanding and a crime…guys like Jacob who wonder if they could have done something differently…because I believe most men truly want women to be safe.
What are you currently working on? What other releases do you have planned for 2016?
I'm working on a multitude of projects right now, some of which are just concepts for future books at the point. My releases later this year include the first book of my Last Shot Series, Body Shot (August), a romance about a former Navy SEAL who now owns a tequila bar and a buttoned-up scientist trying to find the cure for cancer; and Book 4 of the Aces Hockey series, Top Shelf, which is Jared Rupp's story.

Thanks for blogging at HJ!
Giveaway:

Ebook: SHUT OUT (A Bayard Hockey Novel) by Kelly Jamieson (Gifted via Amazon)
To enter Giveaway: Please complete the Rafflecopter form and Post a comment to this Q:

Would you rather drink soda or Kool-Aid?
Book Info:
The Bayard College hockey team isn't where Jacob Flass thought he'd be a season ago. He was a rising star in the Canadian major junior league, cruising toward a spot on an NHL roster—until a single disastrous night on the town brought it all crashing down. Now he's out of options, except for playing well, studying hard, and staying away from girls. He's not supposed to be flirting with the hottest, sweetest chick he's ever met. But how could he possibly stay away?
Skylar Lynwood knows that Jacob is out of her league. She's just trying to go with the flow, which isn't easy when six feet and four inches of total hockey hunkiness is making a play for her one moment, then giving her the cold shoulder the next. Skylar's head tells her that this rugged athlete isn't worth her time, but her body says something altogether different. Risking her heart for Jacob may be the craziest thing she's ever done . . . but she won't let him shut her out.


Meet the Author:
Kelly Jamieson is a USA Today best-selling author of over forty romance novels and novellas. Her writing has been described as "emotionally complex", "sweet and satisfying" and "blisteringly sexy". She likes coffee (black), wine (mostly white), shoes (high) and watching hockey!
Connect:  Website Twitter Facebook Goodreads Pinterest Instagram Sign up for her newsletter
Excerpts. © Reprinted by permission. All rights reserved.