Today it is my pleasure to Welcome romance author
Stacy Reid
to HJ!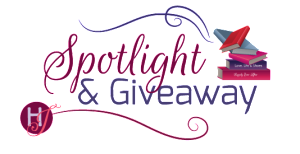 Hi Stacy and welcome to HJ! We're so excited to chat with you about your new release, Sins of a Duke!
Tell us about the book with this fun little challenge using the title of the book: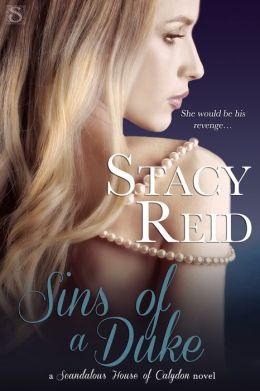 S is for: Sensual, the embodiment of Lady Constance aka Connie
I is for: Innocence of Connie
N is for: Naked hunger that Lucan feels for Connie
O is for: Oath of vengeance that Lucan had taken
F is for: Finery, worn by the Victorian London Society
A is for: Adoration, how Lucan feels about Connie against his wishes
D is for: Decadence, the name of Lucan's club, and a word to describe the man himself.
U is for: Unpredictable. Connie kept Lucan on his toes with her impetuosity.
K is for: The Knifelike pain Lucan felt when he realized how much he had hurt his love.
E is for: The Erotic visions Lucan has of taking Connie while she torments him with her sweetness and sensuality.
Please share the opening line of this book:
Lady Constance Thornton stood apart from the swirl and buzz of the midnight ball she was attending, watching Lucan Devlin Wynwood, Duke of Mondvale, with the utmost discretion. The haute monde found him deliciously dangerous…
Please share a few Fun facts about this book…
My fun facts are taken directly from Sins of a Duke, so I will also provide teasers that compliment them.
Scandals!
Teaser quote…
'The scandal that swept through town was the most exciting and satisfying society had ever heard, or at least it seemed that way to Constance. The Beautiful Bastard had been seen kissing the Lord of Sin, and at the club Decadence itself.'
Fun Fact: Shocking Scandals were all the rage, and high society lived for them, devouring them with glee. Most scandals were all invariably linked to politics, money, sex, or love. One of the most notorious scandal circulating around the haute monde of this time was about the Prince of Wales (Queen Victoria's eldest son, heir to the throne, and later King Edward VII) sleeping with a married woman, Lady Harriet Mordaunt.
Gambling Clubs!
Teaser quote…
"You are the Lord of Sin. You provide the means for high society to satiate their appetite for the sinful and forbidden. They secretly love you for it."
Fun Fact: While my hero owned a gambling club called Decadence, such clubs were not popular in Victorian times. A few gentlemen's club such as White's, Boodle's and Brooks were notable for betting and gambling, and though there was a huge explosion in the 1880 of gentlemen's club, none had the flamboyance, lavishness, and wickedness of Lucan's gaming hell. The era was very straitlaced, and many fought to prevented the rise of such clubs as they were seen as obscene, dissipate, and a threat to the morality of society!
The CanCan
Teaser quote…
"The crowd then roared in approval and her lips parted in astonishment as scantily dressed women twirled out in perfect synchronization onto a space made for them on the ballroom floor. Constance thought they were beautiful as they launched into a vigorous dance, their legs kicking scandalously high in such perfect unison."
Fun Fact: Cancan is a French word meant "tittle-tattle" or "scandal". It was a very shocking and scandalous dance for the era, featuring women lifting and manipulating their skirts, high kicking, and being suggestive with provocative body movements as they danced, even bending over and throwing their skirts over their backs, presenting their bottoms to the audience. There had even been a time where people were arrested for dancing the Cancan!
Scandal newspapers were also known as Tattle sheets
Teaser quote…
"I leaked a story of Lady Constance being seen here to my inside source at The Spectator…."
Fun Fact: Tattle sheets were all the rage in London, and they fed society's insatiable appetite for scandals. Though these papers were more common in the Regency era, a few notable ones being The Tattler, The Flying Post, and the Female Tatler, were famous for dishing gossips from the mundane sprain of ankles to whom were suspected of having affairs, fortune hunters, and courtesans! The newspaper featured in Sins of a Duke, The Spectator, was considered the most sophisticated publication of 18th century London, and covered a range of topics such as arts, politics, literature, with a good deal of scandal.
Coffee -House
Teaser quote…
" Since their last kiss at the theatre he had ridden out with her on several more occasions, and they had even stopped at a coffee house
yesterday, a thing which had scandalized Charlotte."
Fun Fact: As the name suggests, Coffee houses were public social places where people would meet for conversation, read the latest news, and to unearth the juiciest of society's gossip while drinking coffee! Of course one had to pay a penny to enter. Quote from Wiki "This environment attracted an eclectic group of people who met and mingled with each other. In a society that placed such a high importance on class and economic status, the coffeehouses were unique because the patrons were people from all levels of society" ☺
Was there a scene in this book that was harder to write than others?
There were several difficult scenes, but the scene below took me awhile to write. What made it hard was that I needed to capture the delicacy of the situation. This scene is where our heroine Lady Constance, rejected Lucan, the Duke of Mondvale, after she found out the depth of his sins against her. But you see…she was already in love with him, and he in love with her. I needed this section to not be cold and harsh…because both were hurting so much. I also did not want Constance to seem unsympathetic to the pain that must have forced Lucan to seek revenge, and I did not want Lucan to trivialize Constance's pain and defend his atrocious actions. ☺ It was interesting creating the balance, so I jumped over the scene and wrote most of the book before I came back to it…
A teaser excerpt from this scene is provided for your pleasure!
She drew herself up, though he could see what it cost her to hold onto her composure. She seemed brittle, as if she was holding on from breaking down and screaming at him. "There is nothing for you to explain. I understand enough. You told me your sister was ruined and driven to her death. For that I cannot express enough sympathy despite the fact that I did not know her. She must have been lovely to command such depth of love and loyalty, where you would be driven to ruin another in a similarly cold and cruel fashion. You are heartless to hold me accountable for the sins of others, Your Grace. For while my brother was a young foolish man to have been embroiled with a married woman, your sister must have been fully aware she was also a married woman having an affair!"

Lucan fought to stave off the anger that washed over him. "Do not speak ill of my sister, or of a situation I can see you still do not comprehend," he snarled.

She jerked back, her eyes wide and her frame trembling.

He slapped his hat against his thigh, burying the flare of emotions. It would not do for the two of them to be in such a state. "Condemn me if you must, hate me if you must, but do not breathe a word that would taint Marissa's character further after all your brother has done. You judge me, and I deserve your reproach, but she does not. You claim your brother was a young and foolish man, only misguided, but I am cruel and heartless for attempting to do the same thing he himself executed on my sister?"

Constance sucked in a harsh breath. "You dare compare my brother's actions to those of yours? You have used me in the most hurtful of ways. What was his error but in loving a woman that was already married? I do not seek to besmirch your sister's good name, I only seek to defend my brother whom you hold in such contempt."

"Your brother took my sister's innocence then refused to marry her. Her connections were too low for him to make her his duchess. But not low enough to keep her as his mistress even after she wed. But his greatest crime against her, was that he abandoned her when she needed him. Has your beloved brother explained his actions to you? For I will never see them in a favorable and forgiving light."

She shook her head as if in a daze. "Yet you want to marry me with such continued contempt for my family? I think, Your Grace, it is yourself you are unable to forgive."
What do you want people to take away from reading this book?
Wow, good question. ☺ I want readers to be in knots, to feel the emotions of the characters as how I felt them. At the end I would want Sins of A duke to live in the minds and hearts of readers, all the emotions—the fear, the hope, the love, the rage, and enjoy the story so much they will tell all their reading friends, and even the non-reading one. LOL.
Thanks for blogging at HJ!
Giveaway:

I will give away a signed paper back copy of the The Duke's Shotgun Wedding, the first book in the Scandalous House of Calydon series. Open internationally.
To enter Giveaway: Please complete the Rafflecopter form and Post a comment to this Q:

I love dukes! And I fear if I do not reign in myself I will be writing about dashing dukes all the time. I would love to know which hero you are dying to read about. A vicar? The wounded solider? The spy? The dark and brooding duke? The jaded rake? Please let me know…and who would you pair the hero you selected with? The Wallflower? The governess? The toast of the season? Or the poor relation?
Book Info:
She would be his perfect revenge… All of the young ladies whispered about the Duke of Mondvale in hushed tones, their eyes following his tall, dark figure with barely disguised lust. For the newly-ostracized Lady Constance Thornton, he is magnetic and altogether desirable. Irresistibly so. Since her reputation is already ruined in London society, why shouldn't she be impudent and dance with the scandalous "Lord of Sin"? Little does she know of his plans. The beautiful and innocent Lady Constance is no mere plaything for Lucan Wynwood. She will be his revenge. By ruining her, he will have his vengeance against her brother. Except that the Lady Constance is full of surprises… and now she could well be the ruin of him.
Book Links:
Meet the Author: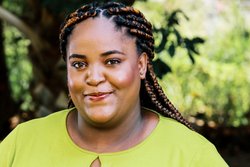 Stacy Reid is an avid reader of novels with a deep passion for writing. She especially loves romance and enjoys writing about people falling in love. She lives a lot in the worlds she creates and she actively speaks to her characters (out loud). She has a warrior way "Never give up on my dream." When she is not writing, she spends a copious amount of time drooling over Rick Grimes from Walking Dead, Lucas Hood from Banshee, watching Japanese Anime and playing video games with her love—Dusean. She also has a horrible weakness for Ice cream.
Website | Facebook | Twitter |
Excerpts. © Reprinted by permission. All rights reserved.