Today it is my pleasure to Welcome New York Times bestselling author
Darynda Jones
to HJ!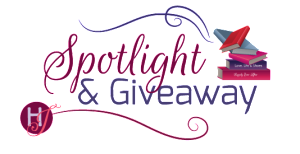 Hi Darynda, welcome 🙂
Can you tell us a little bit about yourself? What would you say are the defining characteristics of your Novels?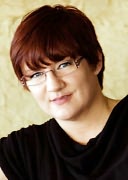 I've been writing since I was about five but didn't start writing seriously until around 2002. It took me 7 years and 3 completed manuscripts to sell. My first published novel was First Grave on the Right, the first in the Charley Davidson series. I think if there was one specific defining characteristic in my novels, it would be humor. I can't seem to write very serious. I try, but inevitably my characters will say something snarky and inappropriate. It's weird.
Would you rather… visit the world 100 years into the past or 100 years into the future? Why?
If I were smart, I'd say the future. Then I'd come back and buy stock. But I love history so much, I would definitely go into the past. I would love to experience it firsthand, to see the clothes and the technology, to listen to how people spoke and to take in the scents and textures of the era. What a dream come true that would be.
Let's talk about your newest release: Sixth Grave on the Edge
If you had to summarize the book for the readers here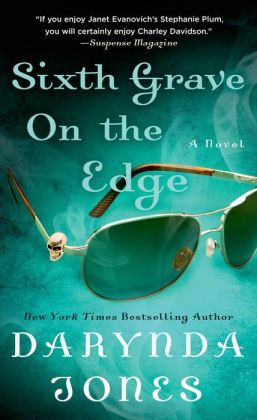 Well, the series is about a female PI who was born the grim reaper. Sixth Grave on the Edge is the sixth in the ongoing series and our protagonist, Charley Davidson, is being blackmailed into finding the whereabouts of a woman in witness protection who is about to testify against a crime lord. Naturally, that is not all she has to deal with as Charley's world is full of twists and turns.
Please tell us about the characters in your book?
Charley Davidson is a coffee-addicted private investigator who moonlights as the grim reaper. She helps both the living and the dead solve cases and is often in more trouble than a girl has a right to. Reyes Farrow is her love interest. I won't give the big spoiler away for those who haven't read the books, but let's just say he is a supernatural being himself and from the very worst part of the universe.
As you wrote your protagonist was there anything about them that surprised you?
Charley is always surprising me. I think I was initially surprised by her humongous heart. I mean, I know I write her and I control her every move, but sometimes a character will do something a writer doesn't see coming, and Charley's penchant for getting into the worst situations imaginable all for the sake of a client or a friend, putting herself at risk for others over and over, surprised me quite a bit. I didn't expect her to be so caring.
What scene did you most enjoy writing? Why?
One of my favorite scenes in this book happened on a tram car on the way up the Sandia Mountains in Albuquerque. While trying to rescue a friend from the top of the mountain, Charley encounters a young departed girl who is haunting the Tramway.
Here is a snippet:
It didn't take me long to figure out what the problem was, why Quentin wouldn't take the tram back down the mountain. There simply weren't many things creepier than a dead girl in rags staring you down. She must have picked up on the fact that Quentin could see her like she did with me. She stood in front of me, her long dark hair in matted strings over her face, hiding most of it. But her eyes shone through the strands. Especially when she got close, as in an inch from my nose, and glared, her eyes completely void of life. It didn't matter which direction I turned, she was there, nose to nose, staring me down like a gangsta. She'd probably crawled out of a TV screen at some point in her life. Or death. Either way.
But I had to give it to Quentin. He was right not to want to come back down. She was creepy as heck. I didn't want to take the ride back down either.
I'd taken out my phone and tried to talk to her, but she just stared. Not really seeing. I couldn't even look out over the gorgeous landscape. If I turned to look out a glass panel, she'd appear in front of me, hovering outside the rail car, creeping me out even more.
"Look," I said to her, gripping my phone harder, "cut this crap out and cross through me." Everyone quieted and shuffled their feet. I couldn't blame them. My one-sided conversations with the departed often sounded weird even on the phone. But I couldn't help that now. "You are scaring people. Are you doing it on purpose?"
Nothing.
We were nearing the top of the tram, and I didn't know if I could get Quentin down the mountain if she was still hanging around. Maybe I could make him close his eyes. But it would be better if she'd just cross.
I lowered my head and gathered my energy. I'd never tried something like this, but maybe I could make her cross whether she wanted to or not. I waited until the energy inside me calmed, then sent it out, softly, coaxingly, to lure her in. It seemed to be working. She moved closer to me. And ran smack into my face.
What scene was the hardest to write? Why?
LOL, they are all hard. But some are harder than others. For me personally, sex scenes are hardest to write of all. Not sure why. I'm by no means frigid. I like the stuff as much as the next girl, but if I don't make the readers' toes curl, I have not done my job, and that sometimes takes several passes to get it just right.
Since I doubt I can post a sex scene here, I'm sharing a sexy scene that shows the kind of interactions one can expect from Reyes and Charley.
EXCERPT:
"Hold that thought," I said to Reyes as I spun around and scanned the hallway. "Duff!" I called out. "Show yourself this instant."
He did, but he materialized at the other end of the hall.
"What are you doing?" I asked him.
"N-n-nothing. J-j-just s-standing here," he said, his stutter more pronounced than usual. But he wasn't looking at me. He was keeping his watchful gaze on Reyes and resembled a rabbit ready to bolt.
"Look," I said, walking toward him, "I just have a few questions. I wanted to talk to you. Will you come here?"
"I-I'll s-stay here, thank you v-very much."
Aw, he was sweet. "You're so welcome. But, really, I need to talk to you—"
I'd started to gesture to my door when I caught Reyes's scowl in my periphery. I turned back to him. "What are you doing?"
"What?"
"You're intimidating him."
"I'm standing here."
"Yes, intimidatingly."
One corner of his mouth lifted playfully. "And just how should I stand?"
"For starters, you can stop scowling at him."
He let his gaze travel back to Duff, slowly, menacingly, then said, "But it's fun."
"Reyes Alexander Farrow." I marched back to him. "Can you be nice to the departed or not?"
He lowered his head, pretending to be repentant, then looked at me from underneath his long lashes and said, "But Duff here isn't just any departed, are you, boy?" He leveled another cold stare on him, and Duff disappeared.
"Damn it," I said, backhanding Reyes's shoulder, albeit lightly. "How do you know him?"
"Duff and I are old friends. He used to come visit me in prison."
"What?" I glanced over my shoulder, but he was still gone. "Why?"
"He was keeping an eye on me." He reached out and let his fingers glide along my stomach.
"Why would he do that?" I asked. I was always out of the loop.
"He was worried about you. Seems he's smitten."
Oh, man. Seriously? "He's a departed, Reyes. It's not like we can actually have a relationship."
"If any human could have a relationship with a departed, it'd be you. And he knows it." He slid a finger into my belt loop and tugged.
"Reyes, he's harmless. Be nice to him."
He ran a hand around to the small of my back, the heat of him almost too much to bear. It soaked into my skin and my hair, and caused goose bumps to lace across my skin, it was so hot. "I love that about you," he said, picking up a lock of my hair and rubbing it between the fingers of one hand while pulling me closer with the other. "Your inability to see the bad in people until it's too late." He was being awfully flirtatious, almost as though he were trying to change the subject.
"Are you saying Duff is a bad person?"
"I'm saying you're too good for him."
I finally molded to him, letting him press against me. "I'm too good for you, too," I said, teasing. But he didn't take the bait.
"Agreed," he said instead, a second before he lowered his mouth to mine, fusing us together like an arc welder. He wrapped his arms around me, the hold viselike, unyielding. The heat was blistering and surreal at once, and I felt it all the way down to my toes. He broke off the kiss and nipped at my ear. "I guess it's a good thing you can have a relationship with a departed," he said.
"Why's that?"
"We can still see each other after I die."
I tried to lean back to look at him, but Reyes went from cruising at a solid twenty-five miles per hour to flying faster than the speed of sound. In an instant, he had me pinned against the wall, the long fingers of one hand bracing both wrists above my head while the other slipped beneath my sweater. His hand slid around my waist and up my spine, his fingertips tracing the hollow line of my vertebrae.
"Probing for a weak spot?" I asked him softly, well aware of his penchant for severing spines.
"I know exactly where your weak spots are," he said, and he proved his point by slipping his hand underneath my bra and cradling Will Robinson, teasing her crest with a soft squeeze.
Arousal leapt inside me so fast, I felt the world spin.
"And I know exactly where to probe," he continued. He pushed my legs apart with his hips and pushed against me, the friction of our jeans causing a nuclear heat to build in my abdomen.
I tore one wrist free of his grasp and planted my hand on a steely buttock to pull him closer. He let a husky growl escape him. The deep sound reverberated through my bones, crashing like spilled wine against them. And like wine, the effect was intoxicating.
Who would you cast in the role of your characters if your book was optioned for a movie?
For Charley I think Kat Dennings would great. She has incredible comedic timing and reminds me very much of Charley. And I just discovered a ringer for Reyes: Luke Pasqualino. He plays D'artagnan in the new BBC series, The Musketeers. Both are a little young for the roles, but they are perfect in every other aspect.
If you could have given your characters one piece of advice before the opening pages of the book, what would it be and why?
It would be for Charley, and I'd tell her, "Trust in your own strength and let go." She learns more and more about her powers as the series progresses, but it usually takes a catastrophe for her to take a leap forward. She doubts herself so much and part of that stems from her stepmother. I think if she had more faith in herself, she would be even more powerful.
What are you currently working on? What other releases so you have planned for 2014?
Right now I'm working on the eight in the Charley series, Eighth Grave After Dark and a novella in the author bundle Twelve Shades of Midnight. I have two releases coming out in October: the author bundle and another Charley book: Seventh Grave and No Body.
Thanks for blogging at HJ!
Giveaway:

3 digital copies of any of Darynda's books.
To enter Giveaway: Please complete the Rafflecopter form and Post a comment to this Q:

 Have you read any books in the Charley Davidson Series? Do you like humor in your books?
Book Info:
Few things in life can come between a grim reaper and her coffee, but the sexy, sultry son of Satan is one of them. Now that Reyes Farrow has asked for her hand, Charley Davidson feels it's time to learn more about his past, but Reyes is reluctant to open up. When the official FBI file of his childhood abduction lands in her lap, Charley decides to go behind her mysterious beau's back and conduct her own investigation. Because what could go wrong?
Unfortunately, another case has fallen into her lap—one with dangerous implications. Some very insistent men want Charley to hunt down a witness who is scheduled to testify against their boss, a major player in the local crime syndicate. If Charley doesn't come up with an address in 48 hours, the people closest to her will start to disappear.
Add to that a desperate man in search of the soul he lost in a card game, a dogged mother determined to find the ghost of her son, and a beautiful, young Deaf boy haunted by his new ability to see the departed as clearly as he sees the living, and Charley has her hands full. The fact that Reyes has caught on to her latest venture only adds fuel to the inferno that he is. Good thing for Charley she's used to multi-tasking and always up for a challenge…especially when that challenge comes in the form of Reyes Farrow.
Book Links:
Author Bio
New York Times and USA Today Bestselling Author Darynda Jones has won numerous awards for her work including a prestigious RITA®, a Golden Heart®, and a Daphne du Maurier. As a born storyteller, she grew up spinning tales of dashing damsels and heroes in distress for any unfortunate soul who happened by, annoying man and beast alike. And she's never apologized for it. Not once. Darynda lives in the Land of Enchantment, also known as New Mexico, with her husband and two beautiful sons, the Mighty, Mighty Jones Boys.
Website | Facebook | Twitter |