Today it is my pleasure to Welcome romance author
Jami Davenport
to HJ!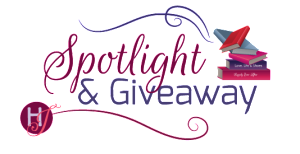 Hi Jami and welcome to HJ! We're so excited to chat with you about your new release, Skating on Thin Ice!
If someone wrote a biography about you, what do you think the title of the book should be? Why?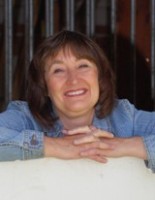 Living Your Dreams—Because I've been writing since I was old enough to know the alphabet, and always dreamed of publishing my works, but I never really though I would.
Which of your prior characters would you most/least likely invite to dinner and why?
I'd invite Tyler Harris from Forward Passes and Roughing the Passer because he says what he thinks, never holds anything back, is a gorgeous bad boy, and he'd be a heck of a lot of fun. I can't think who would be least likely as I love them all and would enjoy all of them.
If you had to summarize the book for the readers here
Here's my official blurb: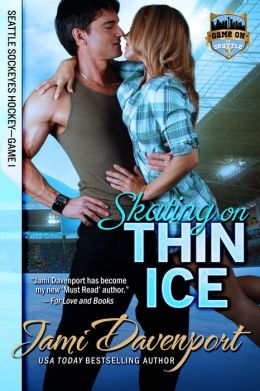 He trusts his gut, she trusts her numbers, and neither trusts the other, as a billionaire's mission to bring hockey to Seattle clashes with his passion for the woman who holds his heart.
Ethan Parker, a billionaire determined to bring a professional hockey to Seattle, will stop at nothing to realize his dream. After signing an agreement to purchase another city's team, Ethan is anxious to make the move to Seattle, but a gag order by the League forces him to keep the sale a secret until the season ends, leaving him no choice but to go undercover as a consultant to study his team during the playoffs.
Lauren Schneider, Assistant Director of Player Personnel for the Giants hockey team, gets no respect from the team's testosterone-loaded staff. When Ethan bursts onto the scene, full of charm and genuinely interested in her opinions, she shares the team's weaknesses and discovers a weakness of her own–for Ethan. But when his true identity is revealed, and he starts cleaning house based on her unwitting input, his betrayal cuts deeply on both a professional and personal level. Bound by an employment contract, Lauren reluctantly moves to Seattle to work for the newly christened Seattle Sockeyes and her sexy, infuriating boss.
Lauren and Ethan must come to terms with their passions–for the team, for hockey, and for each other. Will their situation build a frozen wall between them, or will their love burn hot enough to melt the ice shielding their hearts?
Please tell us about the characters in your book?
There are many instances in this book that parallel the current sports scene in Seattle right now. My hero, Ethan Parker, is a combination of several Seattle businessmen who are striving to bring the NBA back to Seattle and the NHL to Seattle. He's old Seattle money, and his family has a history of giving back to the community. He's passionate about hockey, and his life-long dream has been to bring professional hockey to Seattle.
My heroine, Lauren Schneider, is a woman struggling to get ahead in a man's world. She studies advanced hockey statistics in order to predict a certain player's success and effectiveness, but the good ol' boys running the team treat her like a glorified clerical worker. She lives and breathes hockey, having grown up in a hockey family with a future Hall-of-Fame father and two brothers playing professional hockey.
As you wrote your protagonist was there anything about them that surprised you?
Lauren was initially messy and disorganized, and Ethan was the exacting, detailed oriented. After I completed the first draft, it just didn't work that way, so I flipped them.
What scene did you most enjoy writing? Why?
My hero is an amateur hockey player. He likes to skate early in the morning to clear his mind. In this scene, he's skating in the arena by himself when the team's star player joins him on the ice and they skate together. Up until this scene they've been enemies.
Ethan took a few leisurely turns around the rink to warm up before he felt eyes on him and realized he wasn't alone. He glanced over his shoulder to see Cooper step onto the ice and glide toward him with long easy strides until they were side by side. Ethan continued to skate as if they did this every morning.
"Didn't realize you skated." Cooper's voice held a neutrality not usually reserved for Ethan.
Ethan skated several more feet before answering. "There's a lot of things you don't know about me."
What scene was the hardest to write? Why?
For me, sex scenes are always the toughest because I've written so many of them over the years, it's hard to come up with original material and not make them sound like every other sex scene you've written. It's a challenge.
Ethan pulled his key card out of his wallet and jammed it in the slot several times. But each time the reader blinked red. "Goddamn fucking piece of shit," he muttered. His hands shook as Lauren pried the card from his clammy fingers.
She turned the card over, inserted it, and opened the door, so calm and collected; he vowed to obliterate her composure tonight and transform her into a sweaty mess, as out of control as he was. The way her eyes glowed green, he didn't think it'd prove difficult, despite the good show she put on.
Who would you cast in the role of your characters if your book was optioned for a movie?
That's a tough one for me. I'm not a movie watcher, so I guess I'll have to go with what I know. Thomas Gibson would make a good Ethan, and my heroine would have been played by Lauren Bacall in her younger days.
If you could have given your characters one piece of advice before the opening pages of the book, what would it be and why?
To Ethan: Trust Lauren and tell her the truth—that you're moving the team to Seattle, and you want her on board.
What are you currently working on? What other releases so you have planned for 2014?
I'm working on book 3 in the Game On in Seattle series. It's a continuation of my novella titled "Crashing the Boards" that I wrote for a hockey charity anthology and features a professional party crasher and the star of Seattle's hockey team, who wants to be anywhere but Seattle.
I have two bundles available in October, Playing for Passion, a sports romance bundle, and Hometown Heroes, a contemporary romance bundle. I'm also introducing my Madrona Island series. The first book is included in the Hometown Heroes bundle and will be released separately before Christmas. Crashing the Boards, which is part of the Playing for Passion bundle will also be released separately this year along with "Love at First Snow," which was originally released with a publisher and will be re-released by me with a new cover.
Where can readers get in touch with you?
If you'd like to be notified of new releases, special sales, and contests, subscribe to my newsletter here: http://eepurl.com/LpfaL. Readers can also find me at these places:
Website Address: http://www.jamidavenport.com
Twitter Address: @jamidavenport
Facebook Address: http://www.facebook.com/jamidavenport
Facebook Fan Page: http://www.facebook.com/jamidavenportauthor
Pinterest: http://pinterest.com/jamidavenport/
Goodreads: http://www.goodreads.com/author/show/1637218.Jami_Davenport
Email: Jamidavenport@hotmail.com
Thanks for blogging at HJ!
Giveaway:

Digital Copy of SKATING ON THIN ICE.
To enter Giveaway: Please complete the Rafflecopter form and Post a comment to this Q:

Sports romances are growing in popularity. Why do you think that is the case.
Excerpt
Chapter 1—The Penalty Box
Ethan Parker came into this world with a silver spoon in his mouth. He would've preferred a hockey stick in his hands, but sometimes those were the breaks.
He'd never skate in the pros or hoist the Stanley Cup in victory, but that didn't squelch his enthusiasm for everything hockey. Two to three times a week, he played for an adult league in a rink minutes south of Seattle, while he dreamed of one day bringing professional hockey to the Emerald City.
And maybe, just maybe, he'd realize that dream in the near future.
Months ago the Sleezer brothers—yes, seriously that was their name—contacted the Puget Sound Hockey Alliance through Ethan's attorney, Cyrus North, with an offer Ethan couldn't refuse, so he did what any billionaire with a hockey obsession would do—he wrote them a big check and waited.
And waited.
And waited.
Increasingly impatient, he slid a blank check for expansion fees under the table to the league and waited some more. Nothing happened. Not a damn, fucking thing. So much for money talking. His considerable bankroll wasn't even whispering to the hockey powers that be.
It'd been months since he'd heard even a peep. While a day didn't go by that he didn't wonder what the hell was or wasn't happening, tonight wasn't about his frustrations with professional hockey. Tonight was all about immersing himself at the game's most basic level while getting down and dirty with his amateur teammates. Tonight was about playing the game he loved with a bunch of guys equally as rabid. And tonight reminded him of all the reasons why he couldn't give up until Seattle had a big-league hockey franchise.
Hockey fans like these deserved a team. The city deserved a team. And the effing Canucks deserved an effing rival. Oh, yeah, he could picture it now. Ethan grinned at the thought of trading trash-talk with some of his Canadian business associates.
Regardless, he forced himself back to the here and now. His team, the Mercer Mets, were playing for the adult league trophy, against the too-many-fucking-time champion Bothell Bombers. He'd looked forward to this game all day long—hell, all week long—and had arrived early to take practice shots at the net until he was cross-eyed.
Both teams traded scores in the first two periods until the Bombers took the lead with three minutes remaining in the third. Ethan skated down the ice after a runaway puck only to have Hal Johnson, a dirty player who'd had it out for Ethan all season, slam an elbow into his face. Skidding on his shoulder, Ethan hit the boards head first, sending waves of pain through his neck and back to all parts of his body. Even his dick hurt. Gathering his bruised wits about him and angrier than hell, he shot to his feet, head down, and rammed into Johnson, lifting the asshole off his skates and catapulting him across the ice.
Whistles blew and striped shirts stepped between them before they could do real damage to each other. Ethan attempted to lunge at the asshole but his teammates held him back. Fighting didn't go over very well in this amateur league, but that'd never stopped Johnson before, and Ethan had been known to drop the gloves a time or two when absolutely necessary. He deemed this necessary. Obviously, the referee didn't agree. Within seconds Ethan cooled his ass in the penalty box.
Fine. Whatever. Fuck this.
He pounded his hockey stick against the boards in a futile effort to spur his team on to winning the trophy.
The Mercer Mets' goalie, a convenience store clerk who spent every spare penny on hockey equipment and fees, pushed up his mask to wipe away the sweat then hunkered down again as Bothell Bombers skated toward his net. Nat, the Mets' best defenseman and a laid-off Boeing machinist, cut off the Bombers' center and took a hack at the puck. Not pretty, but it shot down the ice away from the net where Syd, their top scorer and a city cop, sped after it and a hit slap shot toward the net. It missed by a fraction.
Ethan glanced at the scoreboard. Seconds left. Leaping to his feet, he shouted encouragement, but it was too late. The final buzzer sounded. With a heavy sigh, Ethan skated back onto the ice to shake hands with the opposing team like the good sport he really wasn't. Except for Johnson. Instead he trash-talked the jerk as he walked by and engaged in a pushing match until their respective teammates pried them apart once more. Since he wasn't going to get any satisfaction, Ethan headed for the locker room, sad to see the season end. It'd been damn fun while it lasted, but there was always next year.
"Ethan." Cyrus, his attorney, stopped him short as he stepped off the ice.
"Come to watch me skate like crap and blow the game for the guys, Cy?" Ethan managed a grin despite how pissed he was at himself. Sure it was just a game in an adult league, but he hated losing. Hell, it could've been a pickup game of basketball in the parking lot and he'd treat it like the NBA finals.
Only Cy was grinning, and Ethan doubted it was because he enjoyed Ethan's pain—which the bastard usually did.
"They're ready, E." He kept grinning, and Ethan could not for the life of him understand what the fuck they were ready for.
"Ready?" Ethan halted and squinted at his friend, not making sense of the words. That blow he'd taken to the head earlier must've have done more damage than he'd originally thought.
"All our hard work is about to pay off." Cy looked ready to pee his pants from excitement.
Ethan went still inside, as Cy's words sank into his thick skull. His heart stopped beating. His lungs stopped heaving. Nothing moved. Not an eyelash. Cy waited patiently, still grinning.
"What did you say?" Ethan pushed his dark hair off his forehead and wiped his face with a towel Nat tossed his way.
"They want to sell. The league is on board. Everything's in place but with the stipulation that the sale be kept absolutely quiet as long as the Giants are in the playoffs." Cyrus, a hockey fan in his own right, hopped from one foot to the other as if he were walking over hot coals. His hips swayed, and he danced to the disco music constantly playing in his head. He wouldn't win Dancing with the Stars, but Ethan gave him points for enthusiasm.
"Playoffs?" Ethan said.
"Yeah, the Giants made the playoffs tonight by a thread."
Ethan sat down hard on one of the bleacher seats, looking up at Cyrus. "As late as last week, the Sleezers swore they'd go down with their sinking ship."
Buy Links:
Amazon: http://www.amazon.com/dp/B00MQDHRFA
B&N: http://www.barnesandnoble.com/w/skating-on-thin-ice-jami-davenport/1120060019?ean=2940046081855
Kobo:http://store.kobobooks.com/en-US/ebook/skating-on-thin-ice
iTunes: https://itunes.apple.com/us/book/skating-on-thin-ice/id906187412?mt=11
Smashwords: <ahref="https://www.smashwords.com/books/view/464459″>https://www.smashwords.com/books/view/464459
Goodreads Link: https://www.goodreads.com/book/show/21943272-skating-on-thin-ice?from_search=true
Tourwide Rafflecopter Giveaway (Choice of one Backlist book, swag pack, and a $20 Amazon gift Card) a Rafflecopter giveaway
Meet the Author:
An advocate of happy endings, Jami Davenport writes sexy contemporary and sports romances, including her two new indie endeavors: the Game On in Seattle Series and the Madrona Island Series. Jami lives on a small farm near Puget Sound with her Green Beret-turned-plumber husband, a Newfoundland cross with a tennis ball fetish, a prince disguised as an orange tabby cat, and an opinionated Hanoverian mare. She works in computer support in her day job and juggles too many balls, but she wouldn't have it any other way.