Today it is my pleasure to Welcome author
Barbara White Daille
to HJ!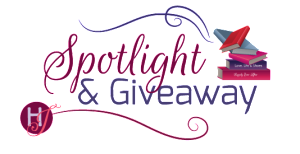 Hi Barbara and welcome to HJ! We're so excited to chat with you about your new release, Snowbound with Mr. Wrong!
Tell us about the book with this fun little challenge using the title of the book: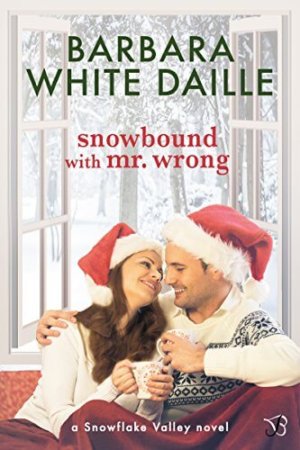 S is for: Sweet
N is for: Nick, the hero of Snowbound with Mr. Wrong
O is for: Oohs and aahs from kids on Christmas morning
W is for: Weather, which in this story means…
B is for: …a Blizzard
O is for: Oven-roasted turkey – that's my husband's suggestion! 🙂
U is for: Unpredictable
N is for: Naughty – the first item on Santa's checklist
D is for: Disaster
W is for: the Winter Wonderland of Snowflake Valley
I is for: Irresistible
T is for: Tender
H is for: Heartwarming
M is for: Merry
R is for: Romantic
W is for: Wishes
R is for: Reunion
O is for: One true love
N is for: Nice – the other item on Santa's list
G is for: Gifts – and especially the gift of love.

Please share the opening lines of this book:
The elf suit definitely hadn't felt this tight a year ago.
Sitting half-dressed in a virtual stranger's bedroom, Lyssa Barnett muttered under her breath as she continued to struggle into her green velvet costume. She should have known better than to give in to her sister's pleas for help with this Christmas party again.
Please share a few Fun facts about this book…
The story is set in Snowflake Valley, a town dedicated to Christmas 365 days a year.
The hero plays Santa.
The heroine plays Miss Elf.
The cast of characters includes: a bored teenager, a precocious preteen who develops a crush on the hero, and a relentlessly curious five-year-old who's had his faith in Santa shaken.
All of the above are snowbound together in a mountain lodge three days before Christmas.
Was there a scene in this book that was harder to write than others? 
This scene is from early on in the story, when Nick and Lyssa and the kids first realize they're not getting off the mountain any time soon. We're in Nick's point of view:
With the car having almost no traction at all, Lyssa didn't stand much of a chance. They'd be lucky if she didn't encounter any unexpected curves. They'd be even luckier if she could keep the vehicle on the road until they got off the mountain.
Now, she worked the wheel like a professional racecar driver. He could feel the tension in her arm as she eased out of the skid, doing a masterful job of getting the car nearly lined up again on the roadway.
Then disaster hit.
Or, more accurately put, they hit disaster.
She had been driving so cautiously, things seemed to happen in slow motion. The headlights could barely penetrate the swirling snow, and another blast of wind made the road in front of them disappear entirely. It also shoved the car along the icy surface. The vehicle slid into an immovable object, bounced them all against their seat belts, slewed sideways, and finally came to a complete stop with its rear wheels off the road.
In the back seat, Tommy screeched. Not in excitement this time, Nick would bet.
Lyssa gasped. "Are you all okay?" Trapped by her seat belt, she struggled to turn around to check on the kids.
To Nick's relief, their affirmations came quickly.
"And you, Nick?" she asked.
"I'm fine, thanks to your driving skills." He squeezed her shoulder.
"Well, let's see if those skills can get us out of here," she said lightly, probably for the kids' sake.
But no matter how she tried, she couldn't get the rear wheels to inch, angle, or crawl up and over the edge of the roadway. He could see the frustration in her face. When he touched her arm and she looked his way, he couldn't miss the despair in her eyes. He gave her a smile he hoped she would find reassuring. "All right, now we move on to plan B."
"What's plan B?" Mollie asked.
"We get out and go see what's blocking the road."
They couldn't tell anything from inside the car. In the short time since they had stopped moving, a layer of white had covered the windows. Lyssa tried the wipers, which left only frozen smears on the windshield.
Brent was the first one to exit the car. Nick had made it halfway through his door when the kid returned, brushing snow from his hair and shoulders.
"It's a tree!" For the first time since Nick had met him, the teenager's voice shifted out of neutral. "It's blocking the whole road. No way we're getting out of here!"
Nick pulled himself upright, standing on his good foot, and looked across the car's roof at Lyssa. Her already fair skin had turned a shade whiter.
"I wanna see!" Tommy yelled, scrambling out of the back seat.
Mollie followed on his heels. "Me, too."
"Stay right here for a minute," Lyssa ordered.
She came around the rear of the car to Nick's side. "This couldn't have happened too long ago," she said, sounding bewildered. "We weren't that far behind all the others."
"Far enough. Our bad luck," he muttered, trying to put weight on his right foot without her noticing. When he grimaced, she couldn't help but see. "Our bad luck—and me slowing us down."
A twinge of guilt even stronger than his pain shot through him. Frustration overwhelmed him. He thumped his fist on the roof of the car and was rewarded by a shower of snow falling onto his boot.
Great. A sprain on one foot, frostbite on the other.
"You're not the only one who brings bad luck," she said cryptically. Not bothering to explain, she shook her head. "And you didn't slow us that much. If anything, it was me, worrying about all those leftovers and taking too much time to put them away." Her eyes misted as she looked up at him.
His heart seemed to wrench, and all he wanted to do was wrap his arms around her. But he needed to stay on task. "We can't think about all that now."
"I know." She dropped her voice to a hoarse whisper. "Nick. Obviously, everyone else from the party made it past this point. They don't know about the tree. They can't know we're stranded here. And…"
He nodded grimly. "And they won't be coming back to pick us up."
Excerpt. © Reprinted by permission. All rights reserved.

What do you want people to take away from reading this book?
The best of everything in life comes from the heart.
Thanks for blogging at HJ!
Giveaway:

$10 Amazon gift card (US mailing addresses for entry)
To enter Giveaway: Please complete the Rafflecopter form and Post a comment to this Q:

Where you'd like to be isolated with a hero?
Book Info:
Snowbound with Mr. Wrong by Barbara White Daille
Worst. Day. Ever. After Lyssa Barnett's sister tricks her into reprising her role at Snowflake Valley's annual children's party, she doesn't think anything can be worse than squeezing into her too-small elf costume. Then tall, dark, and way too handsome Nick Tavlock shows up to play Santa…and an unexpected storm leaves them snowbound in the isolated lodge.
The last thing Nick wants is to spend a cozy Christmas Eve with a trio of kids and the woman who dumped him. But as much as Lyssa frustrates him, he can't stop thinking about her. And soon, he's fighting very un-Santa-like thoughts of kissing a certain sexy Miss Elf under the mistletoe. As Nick starts to fall for Lyssa all over again, he knows it will take nothing short of a miracle to have Lyssa in his arms on Christmas Day.
Buy Links http://entangledpublishing.com/snowbound-with-mr-wrong/


Meet the Author: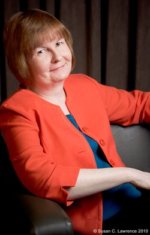 Barbara White Daille is an award-winning author whose short contemporary romances have received Top Picks and glowing reviews from both print and online publications. Her writing has been compared to that of authors such as Deborah Smith and Catherine Anderson, among others. Her books focus on small-town settings, where the heroes and heroines' lives are filled with family and friends, lots of nosy neighbors, and often a matchmaker—or three.
Barbara has been a writer since before she could spell all the words needed to tell her stories. She "self-published" her first short story in fourth grade and wrote her first novel (a mystery with a romance included!) in eighth grade.
Writing is Barbara's passion, and reading is her favorite pastime. She hopes her stories bring readers just as much pleasure and that her books find homes on those readers' keeper shelves.
She and her husband live in the hot and sunny Southwest, where they don't mind the lizards in the front yard but could do without the scorpions in the bathroom.
Website | Facebook | Twitter |  GoodReads |