Today it is my pleasure to Welcome romance author
Andrea Laurence
to HJ!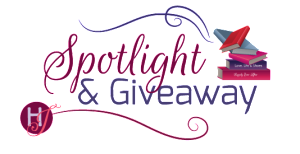 Hi Andrea and welcome to HJ! We're so excited to chat with you about your new release, SNOWED IN WITH HER EX!
Hi, Sara. Thanks for having me here today to talk about my exciting new bridal series. I'm really excited about it and I hope readers will be, too.
Please summarize the book a la Twitter style for the readers here: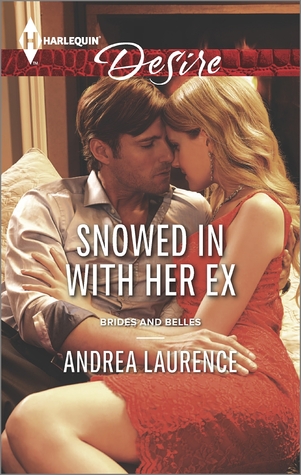 In SNOWED IN WITH HER EX, bridal photographer Bree travels to the Smoky Mountains for an engagement photo shoot and finds herself trapped by a blizzard with the groom – her old college flame.
Please share the opening line of this book:
"I'm sorry," Briana Harper interrupted her business partner in the middle of their weekly meeting. "Did you just say we've booked the Missy Kline and Ian Lawson wedding? THE Missy Kline and Ian Lawson?"
Please share a few Random facts about this book…
Ian's mountain cabin is based on a real place I visit nearly every year. We've gotten snow, but haven't gotten snowed in yet.
Ian and Bree's playlist includes a mix of coffee shop classics like Dust In The Wind by Kansas and Hello by Lionel Ritchie, angsty rock like Seether's cover of Careless Whisper and Bleeding Out by Imagine Dragons, and some 80s synth-rock like I Just Died (In Your Arms) by Cutting Crew and When the Heart Rules the Mind by GTR.
 Bree's anti-technology stance is based in part on my editor at Harlequin. She has a dumb phone and she's proud of it!
Please tell us a little about the characters in your book. As you wrote your protagonist was there anything about them that surprised you?
Bree is a photographer that works at From This Moment, a chapel she started with three friends from college. She does wedding photography, but also art photography on the side. She prefers to live life behind the lens and to just get away and get lost in her art. I didn't originally intend for Bree to be anti-technology, but she came out that way. It made her such an alien in Ian's super connected life, but that was the influence he needed, so it worked perfectly.
Ian is a music producer that owns his own label in Nashville. When his dreams of being a successful musician didn't pan out, he focused on the business side. Actually, lost himself in it is more like it. He's a workaholic and needs nothing more than to get trapped in a cabin for a few days without his cell phone and email connection. I was surprised how I sympathized with his struggle. He'd chosen a hard dream to pursue and gave up instead of fighting for it because he thought he wasn't good enough. When I was trying to get published, I thought of giving up a lot too, so there's plenty of me in there.
What kind of research did you do for this book?
I spent a lot of time in a mountain cabin, sitting in the hot tub and drinking wine. What do you mean that's not research? I beg to differ!
The First kiss…
The first kiss comes after an intense moment in the middle of the night. Bree catches Ian playing his guitar and asks him to play the song he wrote for her in college.
Closing his eyes to block out those thoughts, he concentrated on the music and the lyrics he'd gone so long without bringing to life. About halfway through, he opened his eyes again. It was so quiet in the room he wondered for a moment if she had left.

But she hadn't. She was there, listening intently with glassy tears shimmering in her pale blue eyes.

Without meaning to, he stopped playing. The sight of her tears had made his chest suddenly too tight to keep singing. "Are you okay? I—"

In an instant, Bree leaned in and kissed him. Her lips met his with the force and emotion that only nine years apart could create. Ian was startled by the sudden attack, but he couldn't pull away from it. Right or wrong, he still wanted Bree. His brain and his body refused to get on the same page when she was touching him.

It was a mistake, but he was going to enjoy every moment while he could. Bree's kisses were an experience to cherish. Her lips were soft and tasted like the peppermint tea she'd drank earlier. She made soft noises against his mouth, her hands caressing the stubble of his jaw. It aroused a primal instinct deep inside Ian.

The surge of need shot down his spine. Every nerve ending awakened with a desire he hadn't felt in a really long time. He cursed the guitar between them. He wanted to wrap his arms around her and pull her tight to his body until those full, perky breasts crushed against his chest.

"Bree," he whispered in a half-groan against her lips.

The sudden sound seemed to snap her out of the haze. In a flash, Bree had flattened her back against the other side of the couch. Her wide eyes flickered with emotions that Ian couldn't interpret. Then her hand flew to her mouth and smothered an "ohmygod" before she leapt to her feet and ran up the stairs to her room.
Was there a scene in this book that was harder to write than others?
Without giving away too much of the story, there's a scene in the book where Ian finds out that his fiancée has been lying to him. It's a confusing mix of devastation and relief that was hard to capture on the page.
She'd lied to him about the whole thing. He felt sick. Lightheaded. Foolish. But the strongest feeling sweeping over him was that of utter and complete relief. He felt a bubble of hysterical laughter rising in his chest that he absolutely couldn't let out. Keith and Bree would confuse the sound for one of happiness, and that wasn't an accurate description of the maelstrom swirling inside him.

"Ian? Are you okay?" Keith's voice had more concern in it than Ian had ever heard before.
I
an cleared his throat, swallowing the emotions inside of him before his manager panicked. "Yeah. Thanks for telling me, Keith. It's better I heard it from you."

"What shall I do about the reporters?"

"Tell them that SpinTrax does not comment on the personal lives of their artists or employees. Then send them to Missy's house."
If your book was optioned for a movie, what scene would be absolutely crucial to include and why?
I think the scene where Ian gets up in the night and picks up his guitar for the first time is such an important moment for him. He put that behind him and Bree's prodding makes him wonder if he'd been too hasty.
Reaching down, he picked up the instrument and carried it back into the living room. A quick inspection proved he hadn't damaged it, thankfully. Ian sat down on the couch and cradled the weight of the guitar in his lap. It seemed like forever since he'd touched a guitar. He'd quit his music cold turkey. If he didn't have what it took to succeed, he hadn't wanted to waste another minute of his life on it.

Now his fingers itched to brush the strings. What could it hurt? Bree was asleep upstairs. If he played quietly enough, just one song to soothe his curiosity, no one needed to know.

He turned the guitar and gripped it. The first few notes were off, so he took a moment to adjust and tune it. His first solid chord sent a shiver down his spine. It was like his soul had reconnected with its true passion again. He began a quiet, mellow song—one of his coffee shop favorites—to test himself. He wasn't as rusty as he thought he'd be. The music flowed smoothly, the chord changes, second nature.

When that song was done, he tried another, this time singing along. That song seemed to fly by. He remembered how easily the time would pass when he played. The same happened with his work now; he lost himself in it. This was a lot more enjoyable, though.

As he reached the last few notes, sadness washed over him.

It was done. Both his music and his time with Bree. The guitar and the memories needed to go back into the closet.
What do you want people to take away from reading this book?
I'd love it if people walked away with a little more encouragement to pursue their dreams. Not everyone can be a rock star or a New York Times Bestseller, true, but that doesn't mean you have to give up. Play music, take pictures, do what you love for the love of it, and maybe you'll succeed. Even if you don't, there's no time wasted in the pursuit of something you enjoy.
What are you currently working on? What other releases so you have planned for 2015?
SNOWED IN WITH HER EX is the first in the four book BRIDES AND BELLES miniseries. All four books will be out this year, with Amelia the caterer's story – THIRTY DAYS TO WIN HIS WIFE – immediately following in February. This series is in addition to a summer release as part of the special Desire Montoros series. I'll also have two Pocket Star releases in March and September for the next books in my Rosewood series – FEEDING THE FIRE and STIRRING UP TROUBLE.
Thanks for blogging at HJ!
Giveaway:

#1 – Autographed print copy of SNOWED IN WITH HER EX (US Only) 
#2 – Digital copy of SNOWED IN WITH HER EX (Worldwide)
To enter Giveaway: Please complete the Rafflecopter form and Post a comment to this Q:

If you had to be trapped in a mountain cabin by a blizzard, who would you want to be there with you?
Excerpt
Frowning, Ian walked to the front door, opened it and, stepped out onto the front porch. The snow was sticking in earnest now, piling on the grass and creating a solid blanket across the road. You couldn't even see the pavement. Or the layer of ice likely forming beneath it. In the South, it was rarely snow that was the problem. It was the ice that sent you skidding into ditches and sliding backward down hills.

As he watched the snow fall, a little white SUV rounded the corner and headed in his direction. His house was the last on the winding path, so once the car passed his closest neighbor he knew it had to be the photographer. If the photographer could make it from Nashville despite the weather, maybe Missy would make it in from Atlanta. At the very least, he knew the roads hadn't closed yet.

The SUV pulled up by the steps to the front porch. Ian pasted on his smile, readying himself for a day of Academy Award–winning acting. He took careful steps down the stacked stone stairs to greet the photographer and help bring in any equipment.

A woman in a tight pair of jeans and a fitted turtleneck with a fleece jacket over it got out. She was dressed for a January day in Nashville, not the mountains. The snow had obviously been a surprise for her, too. She had no heavy coat, no gloves and no scarf, and her red Converse sneakers would offer about as much traction on ice as baby oil.

At least she had a hat. Her long blond hair peeked out beneath the knitted cap pulled down over her head. She was wearing wide, dark sunglasses, so he could see very little of her face, but for some reason, she seemed familiar to him.

The woman slammed her car door shut and slipped off her sunglasses. "Hi, Ian."

In an instant, the face, the voice and the memories slammed together and socked him in the gut. It was Bree. Briana Harper. His freshman romance. The one who distracted him from his classes with her young, firm body and adventurous spirit. The one who dumped him at the lowest point in his life.
Book Info:
Trapped in a cabin with the man who makes her want what she shouldn't have…
Wedding photographer Briana Harper never expected to run into her ex at an engagement shoot! And when a blizzard strands them…alone…in a remote mountain cabin, she knows she's in trouble. She's never forgotten Ian Lawson, but none of the reasons they broke up have changed. He's still a workaholic. And now he's an engaged workaholic!
But Ian is also still a man who knows what he wants. And what he wants is Briana. Untangling the lies of his current engagement leaves him free to…indulge. Yet proving he's changed may be this music mogul's toughest negotiation yet…
Book Links:
Meet the Author: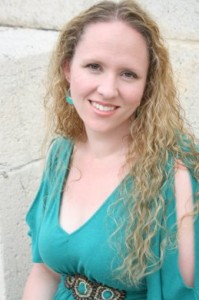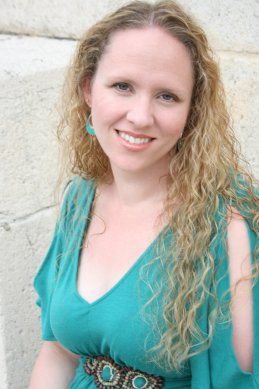 Andrea Laurence is an award-winning author of contemporary and paranormal romance. She has been a lover of reading and writing stories since she learned to read at a young age. She always dreamed of seeing her work in print and is thrilled to share her special blend of sensuality and dry, sarcastic humor with the world. A dedicated West Coast girl transplanted into the Deep South, she's working on her own "happily ever after" with her boyfriend and their collection of animals including a Siberian Husky that sheds like nobody's business.
Website | Facebook | Twitter |