Today it is my pleasure to Welcome author
Donna Kauffman
to HJ!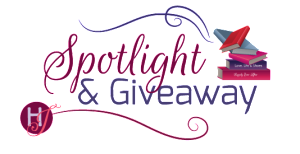 There's no place like seaside Blueberry Cove, Maine, at Christmas—and there's nothing like a wedding, the warmth of the holidays, and an old crush, to create the perfect new start…

Hello! Thanks so much for having me as a guest today.

Please summarize the book for the readers here: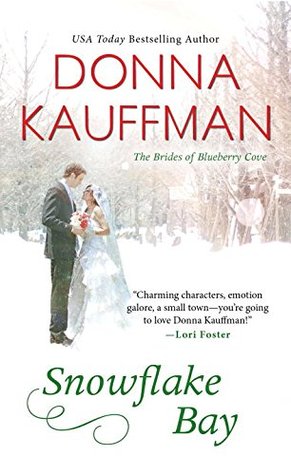 I'm excited that SNOWFLAKE BAY is finally here! I'm a sucker for holiday romance and wedding stories, so it was a blast to write a story that included both. And set in one of my favorite places: Maine! SNOWFLAKE BAY is the second in my Brides of Blueberry Cove miniseries. This is middle sister, Fiona McCrae's, story. Not only has she come back to start her life over in her small, coastal hometown, but she's agreed to organize her older sister, Hannah's, Christmas Day wedding…in less than a month's time! Added to that, her childhood crush is also back in town, taking over his family's Christmas tree farm. Ben Campbell was Fiona's first love, but not only was it that painful unrequited kind of love, to Ben, she was just the bratty kid sister of his pal, Logan McCrae, who only had eyes for Hannah. This time around, though, his eyes are wide open and he's seeing Fiona in a whole new light. I loved the light-hearted banter between the two, the sexy sizzle that flares between them, and the emotional turmoil they both go through as they figure out what that means…and can it mean forever?

Please share the opening lines of this book:
There should be a rule book, she decided. Or at the very least, a tastefully done pamphlet. The Bridesmaid Rules. Bridesmaid Rule No.1: No one should have to be a bridesmaid more than once in a year. "Especially if said bridesmaid has yet to become a bride herself."
Please share a few Fun facts about this book…
Hero Ben Campbell's family owns and runs Campbell's Christmas Tree Farm, in Snowflake Bay, Maine. This is something I know about first hand, as my family ran a Christmas Tree Farm, too! In our case, it was part of our first horse farm in Maryland. It was great fun getting to bring a little of my personal past into Ben's storyline.
Fiona McCrae is an interior designer with an eye toward repurposing everyday items into unique, home decor pieces with a quirky, funky style. In the book, I used one of my own ideas–repurposing old rubber garden boots as planters. Simply paint a jaunty color or pattern, drill a few holes in the rubber soles for drainage, fill with dirt and plant! Fiona hangs hers in a cute row of boots along her privacy fence–mine hang from the corners of my deck railing.
Fiona's sister, Hannah, who readers met in Book 1, SEA GLASS SUNRISE, has a champagne cake with cherry pie filling between the layers for her wedding cake. The recipe is featured in the back of the book. I had great fun working on that recipe. Great, messy, sticky fun. Okay, so maybe I'm stretching the meaning of "fun." But not sticky or messy! As it turns out, creating a cherry pie filling recipe from scratch is not as easy to do as you'd think. Or as I thought, anyway. Let's just say more than a few bing cherries gave their lives in an effort to make a cake filling that worked! And by worked,I mean, edible. The final result is actually very easy to make!
If your book was optioned for a movie, what scene would you use for the audition of the main characters and why?
I would use the first time Ben and Fiona reunite, which is the opening scene of the book, would be perfect. All the emotions Fiona is feeling, seeing her childhood crush again for the first time–and, of course, not in the best circumstances. Then hearing him use her hated childhood nickname, bringing back a slew of memories she'd rather go without reliving. It's a scene fraught with a lot of humor, and not a few pangs of wishing, for once, she could be seen for who she's become, and not the dorky kid sister she once was. It would help if she wasn't a flushed, half frozen mess, presently being swallowed alive by her scarf and coat, which…of course she was. Because why should a decade or so of growing up change how Ben would forever see her?
Snippet:
Fiona disentangled herself from the satchel strap, then began mentally rehearsing a summer-weddings-are-so-beautiful speech while she looked around for something to scrape the wool scarf out of her mouth. Deciding to get herself unwrapped first, she fished out the end of the scarf, already feeling her fair skin chapping even as she stood there, the warmth of the kitchen creating something of a sting in her thawing cheeks. The struggle with the scarf started almost immediately. It was as if her curls had begun actively weaving themselves into the knitting, becoming one with every loop and knot.

So, she was more wrestling with the scarf than unwrapping it, really, swearing somewhat creatively, possibly a wee bit passionately even, by the time a deep male voice that was quite decidedly not her big brother's baritone spoke from far too close behind her.

"I've got bolt cutters in my truck. We could just cut you out."

Fiona froze. Stock still. And not because of anything having to do with the coastal winter weather or being out of shape. She wasn't breathing hard. In fact, she may never draw breath again. It had been, what, ten years? Longer. She'd lost track. Or, more truthfully, you've blocked it from your memory banks. Blocked it back when the owner of that voice had left Blueberry Cove for college in Boston, excited to get started on fulfilling his dreams—none of which included coming back to his hometown. At the time, blocking from her memory files had seemed the only way she'd ever survive not having him in her daily orbit ever again.

She felt his big, broad palms cup her shoulders, turning her slowly around to face him, and stupidly squeezed her eyes shut, as if that would change this sudden new reality. All it did was delay the inevitable.

"Fireplug?" he said, as the top half of her face became visible when he pushed the curls from her forehead and the scarf from where it was now haphazardly draped diagonally across her face. There was sincere surprise in his voice. "Is that you inside all that sheep's clothing?"

Fireplug. All of the air came back into her lungs in one big, sucking gasp. Emphasis on the sucking. Her cheeks burned again, only the sting of remembered humiliation coupled with the memories of her pathetic, unrequited crush on her brother's best friend, who'd only had eyes for Hannah, far—far—outstripped anything a Maine winter could do to her fair skin.
They were both many years older now, she reminded herself, and that meant wiser as well. Although she didn't feel wiser at the moment. At the moment, she felt instantly thirteen again, pining after a guy who'd barely noticed her, and when he did, saw her as nothing more than the nuisance kid sister of the girl he was trying to impress.

Of course, that girl was now engaged to another man, and for all Fiona knew, her childhood crush was married himself, with a bundle of kids stashed somewhere. Hell, for all he knew, so was she. Which meant, yeah…the distant past was just that. Distant. And past.

She prided herself on taking an extra moment to steady herself, let her breath ease out, then slowly back in again, before opening her eyes. Okay, so she was still half-tangled in a woolen neck scarf and she wasn't exactly making eye contact with him, but it was a start. A mature, grown up start. Between two, mature, grown up people.

So why is your heart racing like it's the first time a man has ever touched you? More to the point, why are all your other more mature body parts clamoring for him to touch a whole lot more than your shoulders? You're both potentially married with kids, remember?

Only she wasn't married. Didn't have kids. Not even the dimmest of prospects of either on the horizon. A horizon that, at the moment, was completely consumed with a big, tall, rugged reminder of all that she didn't have. Had never had. A reminder, it should be noted, who still had his hands on her.
What do you want people to take away from reading this book?
I hope readers enjoy Fiona and Ben's story, and find something connect to in the new paths each are taking in their personal lives, with the changes and challenges caused by their new family dynamics, as well as this very sudden change in the relationship the two of them once had, into the possibility of something much, much more in the future. I hope Snowflake Bay makes them laugh, smile, and maybe feel more than a little tug in their heart.
What are you currently working on? What other releases do you have planned for 2015?
I've just finished the final Brides of Blueberry Cove story, which centers around youngest sister, Kerry McCrae, the wild child of the bunch. She's also back home in Blueberry Cove, only in her case, her past comes tracking her down from half a world away, with a shocking proposal. (And that's just the first chapter!) Aussie hero, Cooper Jax, was soooo much fun to write! I hope readers swoon for him, much as Kerry did…before running halfway around the globe to try and pretend she hadn't! STARFISH MOON will be out in April, 2016.

Thanks for blogging at HJ!
Giveaway:

Win a signed copy of SNOWFLAKE BAY, and a fun, snowflake bookmark charms, created exclusively for the book by Cotton Thistle designer, Joyce Taber! Contest open to readers worldwide.
To enter Giveaway: Please complete the Rafflecopter form and Post a comment to this Q:

Did you ever have an unrequited love? Childhood or otherwise? Did you ever have a chance to revisit that relationship with new eyes? (Yours, or theirs?)
Excerpt from Snowflake Bay:
Excerpt…Snowflake Bay by Donna Kauffman
"Did you sign the papers? Dot every i, cross every t?" Kerry asked the moment Fiona entered the Rusty Puffin, not pausing as she continued to wipe down the bar.

"I did," Fiona told her. "As of this morning at about ten, Beanie's Fat Quarters is all mine." She hiked herself up on a stool and leaned her elbows on the freshly gleaming cypress bar. "I even had the chance to go by and talk to Eula."

And, actually, her visit to Eula's was every bit as much the reason for her giddy mood, thanks to the moment she'd had in Eula's shop with Ben Campbell. Specifically the moment she'd taken off her coat and glanced at him in time to catch that rather pole-axed look on his face. It was quite possible it hadn't meant that he'd just looked at her as a woman for the very first time, rather than a short, plump annoying kid sister, but she was going to choose to believe that's exactly what had happened. And she was going to wrap up that moment in a shiny gold bow, and pull it out and open it up every time she needed a little boost. Because that look on his handsome face had made it almost worth—almost—every single moment of adolescent torment he'd put her through.

"You're looking rather cat and canary," Kerry said. "More cat, less canary." She pulled two wine glasses out from under the bar and filled them with champagne. "So, what's going on with you and Ben Campbell?"

Fiona wanted to rush in and deny, deny, deny, but she'd watched their older sister Hannah handle Kerry over the years and was proud of herself for taking a page from the lawyer's handbook. "What makes you think there's anything going on between me and Ben?"

Kerry waggled a finger. "Don't play cross examiner with me. You're no good at it."

Fiona did the only mature thing possible, she stuck her tongue out.

"Careful where you stick that," Kerry said, pretending to swipe and snag it. "All I know is Hannah was in here earlier and she might have said something about you being all pissy with Ben over him calling you Fireplug. You know he doesn't mean the nickname in a bad way."

"Yes, yes, he's St. Ben the Benevolent. Christmas tree farmer, rescuer of parents, all around fabulous human being, Ben Campbell."

"Here," Kerry said, handing her a glass. "Drink" She raised her own glass in salute, then tossed back the entire glass of champagne in one easy slide.

"I don't even want to know how you can deep throat an entire glass of champagne. It's supposed to be sipped."

"It's supposed to be enjoyed," Kerry said. "Bottoms up, shopkeeper."

Fiona made her way to the bottom of her glass, too, albeit in several gulps.

"Okay, so what happened at Eula's? Did you tell Ben what you thought of his pet name for you and chop his Campbell Christmas tree down to size?" She poured more champagne. "And have you ever spent any time wondering just how, um, stout and tall his pine might be?"

Fiona all but sprayed the sip of bubbly she'd just taken. "What?" She folded her arms on the bar, mostly so she stayed steady on the stool. "No, I did not chop down his tree. Also? Ew. Shame on you. He's like your brother."

"He's not our brother. Not even our cousin. And if you never looked at Ben Campbell and wondered…" Her eyes widened with glee. "You've wondered about his pine. I think you want his pine. In fact, I think you want to—"

"Stop it," Fiona hissed. She'd just wanted to hold on to her Ben moment and savor it in the privacy of her rejected schoolgirl mind. Was that too much to ask? Her pleasant fizziness abruptly dissolved. "I don't want anything from Ben, least of all his—" She broke off, refusing to take that nickname a syllable further. "It's true. I didn't like hearing that nickname again. I hated it then, and no matter what the intent behind it, I'm not a big fan of it now. But then anything designed to belittle someone and make them feel badly about themselves is never going to get a rousing cheer from me."

Kerry reached her hand out toward her sister. "Fi, don't, he's—"

Fiona pulled her arm out of reach. "He's family, I know. And we're all grown ups now, so you're right, it shouldn't matter. It was all a long, long time ago. We were all kids. Blah, blah, blah. But some things don't have an expiration date. And how that nickname made me feel is apparently one of them. Especially coming from the one guy who, at the time, I wanted to see me as anything but." There, she'd said it.

All but shouted it, actually. "So you'll have to forgive me if I still don't find being called short, fat, and red all that sweet or amusing."

"No, Fi—wait!" Kerry made a grab for her arm. "He's—" Standing right behind her. Of course he was.

"Fiona," was all he said, but the look on his face said a million things more. All of them awful, because each one of them started with pity and ended with
embarrassment.

She'd gotten her moment. That victorious, full circle moment every kid who's ever been made to feel bad wanted. And she'd been good with that.

Unfortunately, the look she'd remember forever, was the one on his face right now. This was to be her moment. Why had she ever assumed it would be any different? The joke, it seemed, was always going to be on her.
Excerpt. © Reprinted by permission. All rights reserved.

Book Info:
There's no place like seaside Blueberry Cove, Maine, at Christmas—and there's nothing like a wedding, the warmth of the holidays, and an old crush, to create the perfect new start…
Interior designer Fiona McCrae has left fast-paced Manhattan to move back home to peaceful Blueberry Cove. But she's barely arrived before she's hooked into planning her big sister Hannah's Christmas wedding—in less than seven weeks. The last thing she needs is for her first love, Ben Campbell, to return to neighboring Snowflake Bay…
As kids, Fiona was the bratty little sister Ben mercilessly teased—while pining after Hannah. But Fi never once thought of Ben like a brother. And that hasn't changed. Except Fi is all grown up. Will Ben notice her now? More importantly, with her life in a jumble, should he? Or might the romance of the occasion, the spirit of the season, and the gifts of time ignite a long-held flame for many Christmases to come…
Something old might just become something new…
Includes a wedding cake recipe!
Book Links:

Meet the Author: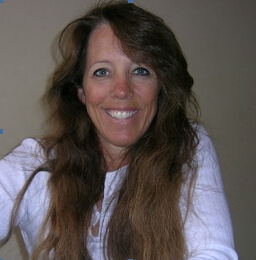 USA Today bestselling author of the Bachelors of Blueberry Cove series, DONNA KAUFFMAN has been gratified to see her books get rave reviews in venues ranging from Kirkus Reviews and Library Journal to Entertainment Weekly and Cosmopolitan. She lives in the beautiful Blue Ridge Mountains in western Virginia, where she is presently applying her crafty DIY skills to decorating her new mountainside abode. Well, when she isn't busy trying to keep the bears from hanging out in her flower and vegetable garden all day and night!  With her new Brides of Blueberry Cove series, Donna's been having a blast applying those same restoration and design skills to doing some fictional wedding planning. Of course, if that means haunting all those lovely antique shops and flea markets that are so plentiful in her new neck of the woods, well, it's a sacrifice she's willing to make. When she's not finding ways to take her love of all things rustic and vintage and give them a fabulous seaside, coastal Maine wedding party twist, she loves to hear from readers!  You can contact her through her website at www.donnakauffman.com.
Website | Facebook | Twitter |