Today it is my pleasure to Welcome author
Suzanne Brockmann
to HJ!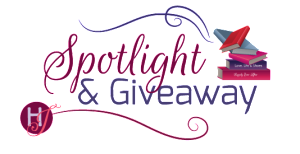 This summer, New York Times bestselling author Suzanne Brockmann makes an explosive return to her bestselling Troubleshooters series about Navy SEAL Team Sixteen, with Some Kind of Hero.
Please summarize the book for the readers here: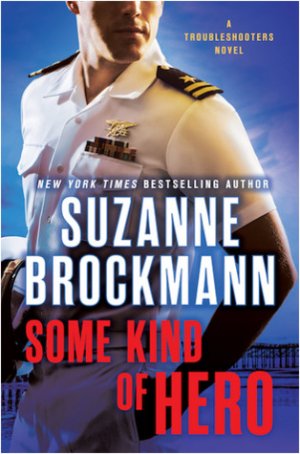 A romance novelist gets caught up in the drama of her Navy SEAL neighbor's life when his estranged teenaged daughter goes missing. Our heroine's not any kind of an action-hero herself, but her research and writing skills come in handy as she helps our hero track down and reconnect with his child, even when they discover that the girl's gotten herself into some very real danger….

Please share the opening lines of this book:
Wait, wasn't that the Navy SEAL?

Yes, the man who was frantically waving his arms at the side of the road, trying to flag down one of the swiftly passing cars in the rapidly deepening twilight, was—absolutely—Shayla's new neighbor.

She recognized him immediately, even here, several miles from their semi-suburban neighborhood, mostly from his impossibly fit physique.
Please share a few Fun facts about this book…
The hero, Navy SEAL LT Peter Greene, is a long-time friend of Troubleshooters regular Izzy Zanella, who is a point-of-view character in this book.
The heroine, Shayla Whitman, is a big Star Trek fan.
One of the book's locations, the Manzanar National Historic Site in California, is open to the public—and on my own "Must Visit Soon" list. Readers can make a virtual (or plan a real!) visit here: https://www.nps.gov/manz/index.htm
What do you want people to take away from reading this book?
This year marks my 25th anniversary as a romance author!
I've always been a storyteller, and in 1992, I sat down to write my first romance novel. All these years and fifty-something books after romance first welcomed me home, I need these stories more than ever. We all need a reminder that love always wins.
Always.
Some Kind of Hero, with its romance author heroine, is my love letter to the genre, twenty-five years in the making. I hope you enjoy reading at least half as much as I enjoyed writing it!
In these interesting yet fear-tinged times, I wish you laughter, joy, and brilliant color—and above all, the courage to always choose love.
—Suzanne Brockmann
Thanks for blogging at HJ!
Giveaway:

Print copy of SOME KIND OF HERO (A Troubleshooters Novel ) by Suzanne Brockmann
To enter Giveaway: Please complete the Rafflecopter form and

Leave a comment with your thoughts on the book…
Book Info:
Navy men don't come tougher than Lieutenant Peter Greene. Every day he whips hotshot SEAL wannabes into elite fighters. So why can't he handle one fifteen-year-old girl? His ex's death left him a single dad overnight, and very unprepared. Though he can't relate to an angsty teen, he can at least keep Maddie safe—until the day she disappears. Though Pete's lacking in fatherly intuition, his instinct for detecting danger is razor sharp. Maddie's in trouble. Now he needs the Troubleshooters team at his back, along with an unconventional ally.
Romance writer Shayla Whitman never expected to be drawn into a real-world thriller—or to meet a hero who makes her pulse pound. Action on the page is one thing. Actually living it is another story. Shay's not as bold as her heroines, but she's a mother. She sees the panic in her new neighbor's usually fearless blue eyes—and knows there's no greater terror for a parent than having a child at risk. It's an ordeal Shay won't let Pete face alone. She's no highly trained operative, but she's smart, resourceful, and knows what makes teenagers tick.
Still, working alongside Pete has its own perils—like letting the heat between them rise out of control. Intimate emotions could mean dangerous, even deadly, consequences for their mission. No matter what, they must be on top of their game, and playing for keeps . . . or else Pete's daughter may be gone for good.
Book Buy Link: http://www.penguinrandomhouse.com/books/224944/some-kind-of-hero-by-suzanne-brockmann/9780345543820/


Meet the Author:
Suzanne Brockmann is the New York Times bestselling author of more than fifty novels, including her award-winning Troubleshooters series, about Navy SEAL heroes and the women—and sometimes men—who win their hearts. In addition to writing books, Brockmann has co-produced several feature-length movies: the award-winning romantic comedy The Perfect Wedding, which she co-wrote with her husband, Ed Gaffney, and their son, Jason, and the upcoming thriller Russian Doll. She has also co-written two YA novels with her daughter, Melanie.
Connect with Suzanne Brockmann: suzannebrockmann.com • Facebook: SuzanneBrockmannBooks • Twitter: @SuzBrockmann