Today it is my pleasure to welcome romance author

Beth Ciotta

to HJ!
Hi Beth, welcome to HJ!
What would you say are the defining characteristic of your novels?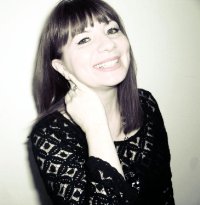 All of my stories tend to be filled with colorful casts of characters. I'm fascinated by people from all walks of life and many of their qualities and quirks come alive within my fictional worlds. Colorful, varied personalities inspire stories with humor, emotional complexity, and a bit of mystery!
5 best things about being a writer?
–Learning about things, people, and places outside of your personal experience.
–Allowing your imagination to soar.
–Making a positive difference in someone's life.
–Attending conferences and mingling with readers and other writers. It's all about books!
–Creating magic.
If you were a heroine in a book, your character would be – The girl next door, the damsel in distress, Kick-butt take charge heroine or the aloof ice queen and why?
In my fantasy world… The damsel in distress. Oh, to be rescued by a passionate knight in shining armor!
Let's talk about your newest release: Some Kind of Wonderful
If you had to summarize Some Kind of Wonderful for the readers here…
Some Kind of Wonderful is a friend-to-lovers tale filled with romance, nostalgia, tender emotions, and a dash of holiday magic.
Please tell us about the characters in your book
Zachery Cole is a former marine sniper scout who's returned to his hometown suffering from both physical and emotional wounds as well as his loss of faith in purpose. Zach the realist.
Though she now lives in Florida, operating a successful cupcake special events company, Maya Templeton is restless, believing that there has to be more to life than work. When she learns that Zach (her childhood best friend) returned unexpectedly from overseas and could use some "cheering" up, she rushes to Sugar Creek for Christmas meaning to fix him up with her sexy business partner. Maya's shocked when she discovers she has amorous feelings for Zach herself. And maybe he feels something for her. Could her happily-ever-after be with her best friend? Maya the dreamer.
What scene was the hardest to write? Why?
I wouldn't say this scene was hard to write, it came pretty easily, but it was very emotional for me as I could easily put myself in Maya's shoes. She just returned to Sugar Creek and Zach's aunt informs her (for the first time) that Zach had been seriously injured overseas and has been stateside recovering for months. Not that he informed his family or Maya. She's furious and petrified at the same time. Just how bad was it and why didn't he tell her so she could help. Follows their confrontation….
Maya made a beeline for the kitchen by utilizing the back hall. She knew this house well—every room, every closet and hidey-hole. She knew how to get to Zach without having to pass within sight of the living room and partygoers. A blessing considering she would have blown off anyone who tried to say hello. Maya had tunnel vision. One thought, one goal. To get to Zach. To see for herself he was okay. She couldn't think beyond that. Her brain had all but shut down.

Something happened to Zach.

Maya pushed through a side door and into the kitchen. Zach was leaning against the counter, swigging beer alongside another man. Sam, she guessed. Maya only had eyes for Zach, and at first glance, a swift glance, he did indeed look fine. He looked whole and healthy, and incredibly handsome in casual trousers, a suit jacket, and an open-necked oxford, his short blond hair sticking out every which way.

Seeing her, Zach set aside his longneck. "Maya?"

Her hearing buzzed. Her vision blurred. A million memories swirled, sucking her back to a time when they'd been as close as pine needles on a twig. Heart pounding, she ran across the room and threw herself into Zach's arms. He felt warm and solid, and when he hugged her tighter she realized she was trembling. She clung, trying to find her voice, her wits. Her eyes burned. "Are you okay?" she croaked.

"Yes."

"Truly?"

He gave her a reassuring squeeze, his own voice tight. "Absolutely."

Blinking back tears, Maya pushed out of Zach's arms, and as she focused on his fit form and the familiar surroundings the world righted. In that instant she regressed twenty years, vibrating with the same rage she'd felt when Zach had taken a spill off his skateboard and instead of bouncing back up had teased her by playing dead. Fuming, Maya punched him in the shoulder.

"Bastard."
What scene did you have the most fun writing? Why?
It's the scene when Maya let's herself go and makes a move on Zach. *g*
Maya launched herself at her oldest friend, backing him into one of several stables. The cane and coat dropped to the ground as Zach caught her in his arms. Wrapped around his hunky body like garland, Maya kissed him with a year's worth of pent-up passion.

Zap!

The connection was electric. Lust surged through Maya with a force that struck her dizzy. Light-headed, she stumbled back, stunned by the intense and heady sensation.

Zach jammed a hand through his hair, his expression stuck between shocked and pained. "I expected a punch in the shoulder."

"Are you sorry I kissed you?"

"I'm sorry you stopped."

"Did I hurt your leg?"

"You coldcocked my heart."

Seduced off her feet, Maya flew back into his arms, picking up where she'd left off—kissing Zach senseless. She told herself to take it slow this time, but her need was fierce, striking her stupid and clumsy. She tilted her head left when she should have tilted right. She bumped his nose, clipped his chin. The openmouthed kiss was more teeth than tongue, and in her zeal she bit his lip, causing him to wince. Mortified, she dropped back.

"Okay. This is beyond awkward," she said. "I mean, I know how to kiss. Ask anyone. Well, not anyone. It's not like I've kissed everyone. Only a select few, but they'd tell you. Charlie would tell you. I'm one heck of a kisser. Usually. Just not today. Particularly not with you. Maybe that's a sign. Maybe—"

"Maya."

"What?"

"Shut up."
Who would you cast in the role of your characters if your book was optioned for a movie?
Playing Zach: Jude Law
Playing Maya: Sienna Miller
What are you currently working on? What other releases do you have planned for 2013 into 2014?
I'm presently writing the fourth Cupcake Lover novel, IN THE MOOD FOR LOVE. This is Sam's story and readers have been anxious for him to have his shot at love. Sam's anxious, too! Also planned for 2014, reissues of my Wild West romance trilogy, and two new adventures in my steampunk series: The Glorious Victorious Darcys.
Where can readers get in touch with you?
–Email: beth@bethciotta.com
–Website: www.bethciotta.com
–Facebook: https://www.facebook.com/BethCiottaBooks
–Twitter: https://twitter.com/BethCiotta
–Blog: http://bethciotta.blogspot.com/
Thank you for stopping by HJ!
Thank you for having me, Harlequin Junkies! And Happy (almost) Holidays!
Giveaway: print copy of Fool for Love (Cupcake Lovers Series #1)
To enter Giveaway: Please complete the Rafflecopter form and post a comment to this Q:

If you were creating a special Christmas Cupcake, what would you name it & Why?
About the book
Have yourself a scrumptious, small-town Christmas with this special Cupcake Lovers holiday novella, Some Kind of Wonderful!
Growing up in Sugar Creek, Maya Templeton and Zachary Cole were best friends. After high school, each went out into the world in search of adventure. Maya moved to Florida to explore her passion for baking and pastry-making, eventually establishing her own business: Cupcakes & Dreamscapes. Zach joined the military and became a Marine Scout Sniper. Now, after years apart, they're both going home for the holidays. They don't seem to have much in common anymore. In fact, Zach seems to have the hots for Maya's business partner. But when the two get stranded together during a blizzard, they are forced to reexamine their connection. Are Maya and Zach better off "just friends"—just as they were when they were young? Or could it be that true love was there all along?
Amazon Kindle Edition | Barnes & Noble Nook Book |