Today it is my pleasure to Welcome author
Eva Woods
to HJ!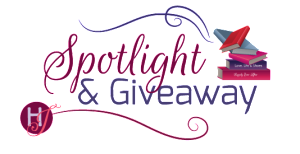 With wry wit and boundless heart, Eva Woods delivers an unforgettable tale of celebrating triumphs great and small, seizing the day, and always remembering to live in the moment.
Can you tell us a little bit about Annie and Polly, the two central characters in SOMETHING LIKE HAPPY? Where did the inspiration for their characters come from?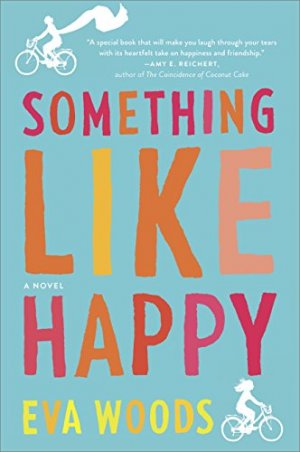 I'm never exactly sure where ideas come from, but one day I was on a train going into London Bridge (which can be a slow process), and I looked up and saw the Shard skyscraper, and the idea kind of people seizing the day, making the most of life, came from there. I wanted to write about two women who are polar opposites but have more in common than you might think at first. When they meet, Annie is utterly fed up with life, down on her luck, miserable and bitter. Polly has just been diagnosed with cancer and is almost dangerously upbeat and positive, trying to suck every bit of joy from her last days. Their worlds collide and things will never be the same.

At the outset of the novel, we learn that Annie has had a rough few years, to say the least. What do you think we can learn from having a truly bad year or two in our lives?
In a strange way, hitting rock bottom can be really good for you! All those things we're so afraid of losing – jobs, homes, relationships – we see that it's not the end of the world, and we can find new and better ones. You find out who your real friends are and get to know yourself better, working out what you really need and want in your life to be happy. You also find out how strong you can be, and you know that you'll always be able to cope in the future.

The book is set in London, where you currently live. What makes that city such a great setting for this story — is there something about it that can breed a certain loneliness (as Annie is feeling at the beginning of the novel), and what about it makes it a perfect place to rediscover happiness?
London can definitely be a stressful, lonely place because we have such a culture of long commutes and working hours – plus, smiling or talking to strangers is almost a criminal offence! But on the other hand, people here are very resilient and decent, and there are so many amazing places to visit and things to do.

You've previously written crime novels as Claire McGowan, but this is one of your first major women's fiction projects. What did you discover from crossing over into women's fiction, and what do you like most about the genre?
I love trying to come up with big, high-concept hooks, such as the 100 days structure, and I love that you can be uplifting and hopeful, which crime fiction rarely is. One thing that's common in all my writing is that I like to create suspense by leaving some unanswered questions and by not revealing everything about a character's past – to keep the reader interested.

Leave us with a little teaser — what are you working on now, and what can readers look forward to next?
I've just finished the next book, which is told from the point of view of a character named Rosie, who's in a coma after being hit by a bus and can't remember who she is or what happened to her. Was it an accident, or did she walk out in front of it on purpose? As she lies
there, she relives different days from all through her life and tries to piece together who she is. Meanwhile, her sister is also trying to work out why the accident happened and trying to find out the truth about her sister's life, before it's too late.

Thanks for blogging at HJ!
Giveaway:

Print copy of SOMETHING LIKE HAPPY by Eva Woods
To enter Giveaway: Please complete the Rafflecopter form and post a comment to this Q:

What do you think we can learn from having a truly bad year or two in our lives?
Book Info:
Annie Hebden is stuck. Stuck in her boring job, with her irritating roommate, in a life no thirty-five-year-old would want. But deep down, Annie is still mourning the terrible loss that tore a hole through the perfect existence she'd once taken for granted—and hiding away is safer than remembering what used to be. Until she meets the eccentric Polly Leonard.
Bright, bubbly, intrusive Polly is everything Annie doesn't want in a friend. But Polly is determined to finally wake Annie up to life. Because if recent events have taught Polly anything, it's that your time is too short to waste a single day—which is why she wants Annie to join her on a mission…
One hundred days. One hundred new ways to be happy. Annie's convinced it's impossible, but so is saying no to Polly. And on an unforgettable journey that will force her to open herself to new experiences—and perhaps even new love with the unlikeliest of men—Annie will slowly begin to realize that maybe, just maybe, there's still joy to be found in the world. But then it becomes clear that Polly's about to need her new friend more than ever…and Annie will have to decide once and for all whether letting others in is a risk worth taking.


Meet the Author:
Eva Woods was born in Ireland but now resides in London and has published two women's fiction novels with Mira UK and also writes crime fiction for Hodder UK as Claire McGowan. In addition to writing novels, she teaches creative writing and has written for Glamour, You magazine, the Guardian, the Dublin Herald, and more. Something like Happy marks her North American debut.