Today it is my pleasure to Welcome romance author 
Donna Grant
 to HJ!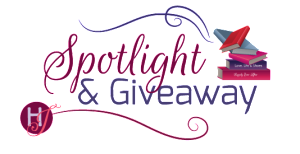 Dive into Soul Scorched, the sizzling next novel in the Dark Kings series from New York Times bestselling author Donna Grant.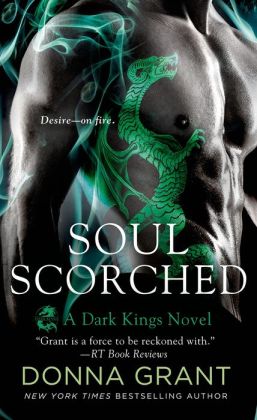 Darcy was floating on a cloud of pure passion. Everywhere he touched, Warrick was leaving a mark on her, forever changing her. She could feel it through her skin and muscle, through bone and into her soul. It was as if he was changing her. And she welcomed it…

Her power is a blessing.

Born on the Isle of Skye, Darcy is a beautiful woman of many gifts. Fortune-telling is her forte, and she remains the only Druid who could unlock the secrets–and desires–of a Dragon King. His name is Warrick. And now that Darcy's seen into his dragon heart, nothing will ever be the same…

His passion is a curse.

Warrick never intended to put Darcy in harm's way. But ever since she revealed a shocking truth, Darcy has been hunted by the Dark Fae, who want to use her powers for their own evil purposes. Now it's up to Warrick to do whatever it takes to keep the woman who sets his soul on fire safe. But protecting Darcy means putting himself–and his entire race–in jeopardy. Is his desperate longing for one woman worth the risk of losing everything…for eternity?
Here's an exclusive video Q&A from Donna Grant, answering a couple of questions for HJ:
What is the Over arching theme of Dark Kings Series?
Fun Fact about your book Soul Scorched
Read an exclusive Excerpt from Soul Scorched:
Darcy tried to forget that Warrick was in the flat with her, but it was impossible. He was so tall and imposing that he dwarfed everything else.
But it wasn't just his physical appearance. Even in another room, she could sense presence. He calmed her, made her feel as if nothing could harm her.
She wrung out her hair and stepped out of the shower to dry off. After she dressed in a pair of sweats and oversized tee, she combed her hair and walked from the bathroom.
Warrick stood at the windows looking out of the city. "If the Dark come, it'll be at night."
She looked past him to the inky sky and the lights of Edinburgh. "Even with you and Thorn here?"
"Depends on how badly they want you." Warrick turned around to her.
"All this because I touched dragon magic?"
"Ours is the most powerful magic on this realm. Nothing is supposed to be able to compare to ours."
Darcy padded to the kitchen area and stirred the soup she was heating. "Would it help if I tell you that it nearly killed me?"
"Nay," he replied in a tight voice. "It doesna."
"I understand Ulrik better than you. Ulrik hates humans, and doesn't care who knows. The other Dragon Kings must hate us, and yet you protect us still."
"There are those of us who detest mortals, but we made a vow. So did Ulrik."
"I think all the Kings have a case for not liking us."
He walked to the sofa and stood behind it to lean his hip back against it. "I wasna fighting you during the war. It was your ancestors and the decisions they made."
"Do you think it'll be any different if Ulrik releases the Silvers?"
Warrick scratched the back of his neck. "War is war no matter who is fighting or what time period. There is death and destruction, and both sides lose. Does this mean you're beginning to understand why we want to stop Ulrik?"
She reached for the bowls on the shelf and set them on the counter. Darcy dished out two bowls and carried them to the small table between the living and kitchen areas. "No. I just like knowing what both sides are thinking."
"You heard our version of the story."
She set down the bowls and spoons, and then she went back to grab two bottles of ale. Darcy walked to Warrick and handed him one of the bottles. "I did. I'm not saying you were wrong in what you did, but I think it's gone on entirely too long. For every day that passes and Ulrik can't shift, his anger grows."
Darcy didn't realize how close she had gotten to Warrick until she looked up and into his cobalt gaze. He was mere inches from her. It grew difficult to breath at his nearness.
Her chest rose and fell rapidly as her blood pounded in her ears. Then his gaze lowered to her mouth, and desire pooled low in her belly. She wanted his kiss with a desperation that made her knees go weak.
Then his eyes lifted. Their gazes clashed, held. There was no denying the sexual tension that filled the flat. It grew, expanded with each breath leaving Darcy with chills racing over her skin.
Her lips parted expectantly when she saw his eyes darken, the desire blatant.

Excerpts. © Reprinted by permission. All rights reserved.
Thanks for blogging at HJ!
Giveaway: 

2 Print copies of SOUL SCORCHED
To enter Giveaway: Please complete the Rafflecopter form and Post a comment to this Q: 

Have you read the Dark Kings series? Do you have a favorite? If not leave a comment for the author with your thoughts on this book.
About the Book:
Publisher: St. Martin's Press
Publication date: 6/30/2015
Series: Dark Kings Series, #6
Format: Mass Market Paperback
Pages: 352
Buy:  Amazon | Barnes & Noble


Meet the Author: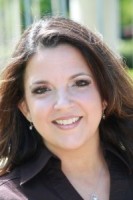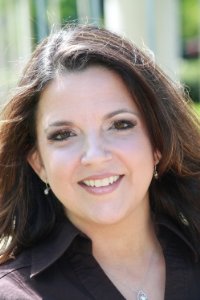 New York Times and USA Today bestselling author Donna Grant has been praised for her "totally addictive" and "unique and sensual" stories. She's the author of more than thirty novels spanning multiple genres of romance including the bestselling Dark King stories, Dark Craving, Night's Awakening, and Dawn's Desire. Her acclaimed Dark Warrior and Dark Sword series novels feature a thrilling combination of Druids, primeval gods, and immortal Highlanders who are dark, dangerous, and irresistible. She lives with her two children, a dog, and four cats in Texas.