Today, HJ is pleased to share with you

Rachel Goodman's

new release: 

Sour Grapes

Uncork this delectable Texas Hill Country romance from the critically acclaimed author of From Scratch,
Hi, Sara! Thank you for inviting me back as a guest on Harelquin Junkie today!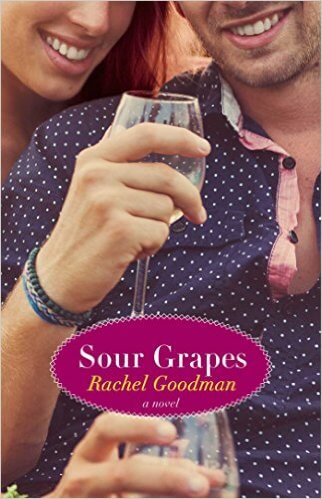 I really loved writing SOUR GRAPES. It was fun creating a novel set around wine and in the gorgeous Texas Hill Country.

Not to mention it was a blast exploring a character like Margaret, who can be feisty and sometimes rude, but underneath all that, has a squishy heart. 

Here are my top 5 scenes:

The Tangled Vine
Chapter Three: Margaret has just arrived in Wilhlemsburg and has stopped at a local wine bar before she heads to her grandmother's bed and breakfast. It's at The Tangled Vine where she is introduced to Ryan—or Mr. Roaming Eyes until Margaret learns his name. He offers her a red blend from the area that she immediately insults in her usual snarky way.
"My palate's just fine. Go ahead. Take one sip and tell me it's not good." Mr. Roaming Eyes sets the wine in front of me again. His eyes dance with mischief, even as his expression remains neutral. "Prove me wrong. Hell, prove Wine Spectator wrong," he says, referring to the magazine that's the authority on the wine industry.
Irritation sparks in my chest, the challenge in his words coaxing it to the surface. What a pain in the ass. "Fine." I take a drink without flourish. Immediately flavors of black cherry, chocolate, and espresso flood my mouth, followed by a smooth tobacco finish. Hints of violet linger on my tongue. Shit, that's delicious.
The smug grin on his face makes me want to slap it off, then tug him toward me and kiss those full lips. Wait, what?
Pulling my shoulders back, I clear my throat and say with an air of boredom, "It's passable, which isn't saying much, since I expected grape-flavored vinegar."

Demolition of the Porch
Chapter Five: Margaret's grandmother has given her the task of painting the run-down porch, except Margaret gets carried away and rips up the whole thing instead.
"Joy didn't give you permission to rip up the porch, did she?" Ryan says, crossing his arms over his chest. "I have a buddy who's a carpenter. Want me to introduce you?"
"What I want is for you—" I stop when I hear squeaky footsteps approaching from somewhere inside the house.
Grammy J. My eyes grow large as saucers.
He laughs, a low rumble that reminds me of thunder on a hot summer day. "You better pray she isn't carrying the shotgun."
Shit.
I'm dead.

Celebration at Camden Cellars
Chapter Eight: Margaret attends a party at Ryan's winery to exact some payback for a little trick Ryan pulled on Margaret. They trade a few quips before the fun really starts.
Ryan slips behind the outdoor bar and fills two glasses with white wine the color of hay bales, and passes one to me. "It's a Viognier. To wake up your palate."
"Really? I thought it was cat pee," I say.
"Do you ever stop being a pain in the ass? Just drink it."
I'm getting under his skin. Perfect.
I swirl the glass, holding it up to the slowly fading light, and sniff the wine, inhaling the aroma of overripe apricots, melon, and orange blossoms. I take a sip, letting the liquid rest in my mouth a moment. Having never tried Viognier before, I expected a syrupy, sappy flavor to match the bouquet, but instead it's crafted in a dry style with a creamy texture and tastes of tropical fruits and a touch of spice.
Ryan watches me the entire time, waiting for the verdict.
"It's no Chardonnay, that much is obvious," I say, which of course is a positive thing, because I hate Chardonnay and its oaky, buttery profile, but he doesn't need to know that.
"I thought you'd appreciate this varietal of grape since she's so much like you. Difficult to handle. Finicky about her growing conditions. You have to pick her at just the right moment or else she throws a fit and the wine turns out wrong."

The Get Together
Chapter Eleven: Margaret finally gives into her attraction to Ryan and things get…heated.
Ryan slides his hand around to cradle the back of my head, while the other travels down and settles on the curve of my hip. "If I kiss you again, is there going to be a jail cell on the other end of it?"
"Only one way to find out," I say with a breathless laugh.
He pulls me flush against him, and then his lips are on mine. An electric jolt shoots through me as the pressure of his mouth changes from tender and coaxing to needy and demanding.
And I'm right there with him, matching everything he's giving. My palms skate over his broad shoulders and arms, his shirtsleeves stretched over the hard muscle beneath. He tastes like the chocolate cake we shared for dessert. Like something I could eat every day for the rest of my life.

"I Love You" – Putting It All Out There
This one you'll have to wait to discover when you read the book ☺

Excerpt. ©Rachel Goodman. Posted by arrangement with the publisher. All rights reserved.


Giveaway:

Ebook: Sour Grapes (The Blue Plate Series) by Rachel Goodman (Via S&S.com)
To enter Giveaway: Please complete the Rafflecopter form and post a comment to this Q:

What did you think of the excerpt spotlighted here? Leave a comment with your thoughts on the book…
Book Info: 
Margaret Stokes is bitter. And not in the robust fine wine or tangy dark chocolate kind of way. She just got dumped, is fed up with her job as a glorified party-planner for the rich, and can't possibly listen to one more veiled insult from her impossible-to-please mother. So she retreats to the comfort of her grandmother's ramshackle bed and breakfast, where the wide open vineyards are filled with surprises, from the shockingly delicious wine to the aggravating yet oh-so-tempting man who makes it.
Ryan Camden's easy approach to life encourages Margaret to loosen up and have a little fun, despite her better judgment. She resists the urge to micromanage every detail, embracing the welcome distractions of her surroundings and letting their relationship unfold at a natural rhythm. But when a health scare forces Grammy J to give up the B&B, Margaret begins to wonder if Ryan really is the man he promises—and whether the problems she tried so hard to escape ever really went away.


Meet the Author: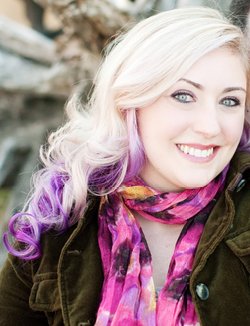 Rachel Goodman is the critically acclaimed author of From Scratch. She was raised in Colorado on Roald Dahl books and her mother's award-worthy cooking. Now an engineering professor at her alma mater, Southern Methodist University in Dallas, Texas, she has not lost her passion for culinary discovery or a well-told story. A member of RWA, she continues to hone her craft through the Writer's Path at SMU while seeking to create the perfect macaroni and cheese recipe.