Today it is my pleasure to Welcome romance author
Camilla Monk
to HJ!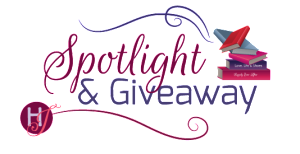 Hi Camilla and welcome to HJ! We're so excited to chat with you about your new release, Spotless

!


Thank you for welcoming me on your blog!

Please summarize the book for the readers here:
Exactly my own words: this is the blurb I submitted to agents a year ago! 🙂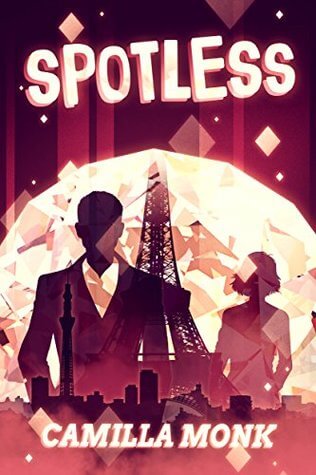 A great job as a software engineer, tons of romance books, and a nice apartment she and her roommate *will* clean someday (just not today): Island Chaptal has it all.
All that's left to find is a Prince Charming to get her rid of her virginity before her lady-bits crumble to dust. Sadly, instead of Mr. Right, she comes home to find Mr. Clean, some dangerous neat freak searching her living room for a two billion dollars diamond.
For OCD-ridden, gentleman professional killer March, cleaning is not just a job, it's a philosophy…
Scrubbing, folding, sorting, wiping his "clients" off in a timely and efficient manner: it's all in day's work for him. He may be top-notch in his field, but nothing in his career has prepared him for the kind of disaster that is a client like Island, especially since he has no hope of finding the legendary Ghost Cullinan diamond without her help.
Good clients don't throw up when you threaten them.
Good clients don't touch things in your car.
Good clients ride in the trunk, anyway.
From Paris to Tokyo, March and Island team up to follow her deceased mother's breadcrumbs in search for the mysterious diamond. Secrets from the past resurface, and Island discovers that there might be a lot more to 'Mr. Clean' than meet the eye, and that the track lines connecting them run way back ….

Please share the opening lines of this book:
"The icy professional they called 'the Nazi' was the cruelest, most dangerous assassin in the world, a heartless madman whose sadistic fantasies could only be fulfilled by the darkest hobbies." —Jayna Devile, From Russia with Lust
Please share a few Random facts about this book…
All I have are sad facts! D:
More seriously, this book was written over the course of seven months and, odd as it may sound, is certainly heavily influenced by manga. I love Japanese humor, and to me, the off-kilter kind of humor you can find in Spotless, mixed with occasional raw violence and serious/intimate moments is very evocative of the recipe for anime/manga. I love to draw myself and considered making Spotless a comic rather than a book, but I wanted to finish the story, and I realized that with a full-time job, I'd simply never finish a comic book. If you're curious, check out the signed paperbacks giveaway for an idea of what the characters might have looked like: http://spotless-series.com/img/spotless-illust.png
Like many writers, I love listening to music when writing, and in one of its very early version, the romance book quotes were in fact song lyrics: you have no idea how much weird stuff you can find in those if you look hard enough. Some of this remains, I think, as Spotless makes several references to songs, including this gem: https://www.youtube.com/watch?v=jsWg0bt9kp4
One last fun fact–at least for me–is how readers reacted to Spotless' ending, most of them calling it a cliffhanger. I didn't identify it as such until I read the first reviews, but now I feel evil, and I like it … Mwuahahah!
Please tell us a little about the characters in your book. As you wrote your protagonist was there anything about them that surprised you?
March surprised me: when I started writing Spotless, he was an irredeemable asshole, and much darker. Then, versions after versions, as Island and the story itself evolved toward its final shape, he became this lunar, oddly sweet guy with a dark side, someone who seems lost in a life he's not entirely certain he chose.
Island evolved a lot too. She was less childish in earlier version, and yet somehow more immature, likely because she came across as more selfish/disillusioned. I liked the current Island, with her optimistic take on life, in spite of everything that happens to her. She's this three inches tall troll doll standing in front a flight of stairs, raising her fist in the air and yelling "challenge accepted!"
What, in your mind, distinguishes this book from other books out there in the same genre?
Perhaps the crazy/nonsensical humor combined with a relatively candid take on the subjects of violence and love.
I wanted Spotless' action scenes to be realistic, or, more exactly, I wanted Island's reactions during those scenes to be realistic, to show violence, its physical and psychological effects. For all his grandpa quirks, March can be seen doing pretty questionable stuff during the book, and some scenes are graphic, but I think it helps engage the reader and make them want to peel the layers of this guy, feel awed and intrigued, just as Island is, by those two faces of a same coin.
As for the romance part, I tried to really dig out Island's emotions, and make her real, relatable. The development of Island and March's relationship alternates between playful banter and scenes that are more quiet and intimate, and where I wanted to give a realistic portrait of all those tiny little details you notice when you're attracted to someone. I like that last scene in Tokyo because of that: there are nearly no words exchanged between the two characters, and I think that makes it more intimate this way.
Overall, I got a lot of feedback that Spotless stood at the crossroad of several genres and that while it talked about love, it wasn't exactly a romance book in the traditional sense of the word. I think that's what distinguishes it from other romantic suspenses.
(I apologize for this moment of complete hubris and self-praise)

The First kiss…
No spoilers!

Did any scene have you crying or laughing (or blushing) while writing it?
My absolute favorite line from Spotless, that I can easily hear in my head with Island's desperate whine, is: "Antonio will change!" (Said to defend a Mexican gangster March is about to shoot, and who clearly *won't* change)

If your book was optioned for a movie, what scene would you use for the audition of the main characters?
Probably the Billionaire Sheikh scene, where Island discusses her romance books with March. It's one of the first scenes where we see Island and March interacting candidly, freed from the pressure of their situation and the many secrets between them. They sound almost child-like, and while it's a comical exchange, I find it somehow very tender.
"Have you read Accidentally Married to the Billionaire Sheikh?"
March cringed. "No, I haven't read . . . *that*."
"You should. It's a compelling read and an insightful look into the dynamics of relationships that start with abduction and forced marriage." I narrowed my eyes at him as I said so, in hopes that *Mr. May* would get my point. "In the beginning, Swanella—"
"Wait, the heroine's name is Swanella?"
"I think it's an homage to Twilight; let me finish. So Swanella is super mad that Sheikh Hedwardh kidnapped her, told her family she was dead, and staged her burial to force her to marry him."
His brow furrowed. "Why did he do such a thing?"
"Because she's the only girl beautiful enough for him, so he flew to America to ravish her."
If you could have given your characters one piece of advice before the opening pages of the book, what would it be and why?
Tough one …
I'd advise them to stick to the truth, because they're both terrible liars.

What are you currently working on? What other releases do you have planned for 2015?
Editing book #2, Beating Ruby, which will be released in early '16. 🙂

Thanks for blogging at HJ!
Giveaway:

Print copy of SPOTLESS
To enter Giveaway: Please complete the Rafflecopter form and Post a comment to this Q:

What do you look for in a romantic suspense? What are the perfect ingredients?
Excerpt from Spotless:
A cool wetness coated my fingertips. Red transferred from the fabric, staining my skin. I stared in horrified fascination. This wasn't March's blood. More likely that bald guy's, and perhaps the blood of a few others. Against the pasty, almost bluish white of my skin, it looked surprisingly dark. I inhaled the earthy, metallic scent permeating me, a combination of fresh blood, dried leaves, and musty walls. I probably zoned out for a few seconds, since the vision of his hands cleaning mine with a small wet wipe surprised me. I couldn't remember having seen him move to fetch it.
He was thorough, gentle, wordlessly wiping my fingers several times, insisting on getting under each nail—out of habit, no doubt. His hands were warm. He was a different man from the March I had seen maim Creepy-hat minutes ago, the March whose jacket was drenched in the blood of the men he had killed, and I found myself unable to reconcile those two faces of a same coin. Once he was satisfied with my hands' state of cleanliness, he folded the wet wipe over and over, until all that was left was a tiny reddish square that he carefully slid into a plastic bag. He then moved to work on removing most of the bloodstains on his jacket with a second wet wipe.
His eyes were focused, his gaze empty.
"Are you sad?"
He paused upon hearing me murmur the question, but didn't look up at me. "No."
I felt my eyes tear up, but I had no idea why. "Don't you regret it . . . when—"
I heard him swallow. "No. After a while, you no longer think about it. You don't think about anyone specifically."
When his hand resumed wiping the front of the jacket mechanically, I wrapped my fingers around his wrist to stop him. "But you're sad . . . right now."
His eyes still wouldn't meet mine, but I saw the corner of his lips twitch in a derisive smile, not even enough to reveal a dimple. "Let's call it a general sadness. I'm not sorry for any of them, Island."
I let go of his wrist. "No. You're sorry for yourself, for what you are."
Whether my assumption was true or not, March didn't bother with a reply. He disposed of the second wipe and took the wheel.
Excerpts. © Reprinted by permission. All rights reserved.


Book Info:
Island Chaptal—nerdy IT engineer by day, romance novel junkie by night—just walked into her messy New York apartment to find Mr. Right waiting for her. No, wait…Mr. Clean.
A gentleman professional killer with a bad case of OCD and zero tolerance for unsorted laundry, March isn't there to kill her…yet. He wants the diamond her late mother stole for a sinister criminal organization. Island agrees to help him find it, facing the kind of adversaries who dismember first and ask questions later. Good thing she's got March to show her the ropes. And the guns. And the knives.
The buttoned-up Island is soon having a blast racing from Paris to Tokyo following the clues in her mother's will, and for the first time, she's ready to get close to someone. But falling for a hit man may be the very definition of loving dangerously.
Spotless marks the beginning of Island and March's ongoing adventures.
Meet the Author: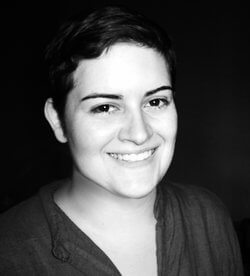 Camilla Monk is a French native who grew up in a Franco-American family. After finishing her studies, she taught English and French in Tokyo before returning to France to work in advertising. Today, she's a managing partner in a small ad agency, where her job is to handle all things web-related and make silly drawings on the whiteboard when no one is looking.
Her writing credits include the English resumes and cover letters of a great many French friends, and some essays as well. She's also the critically acclaimed author of a few passive-aggressive notes pasted in her building's elevator.
Website | Facebook | Twitter |