Today it is my pleasure to Welcome author
Laura Marie Altom
to HJ!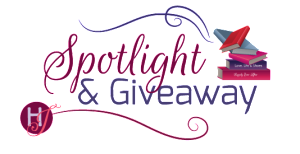 Hi Laura and welcome to HJ! We're so excited to chat with you about your new release, Stepping Over the Line!
Please summarize the book for the readers here: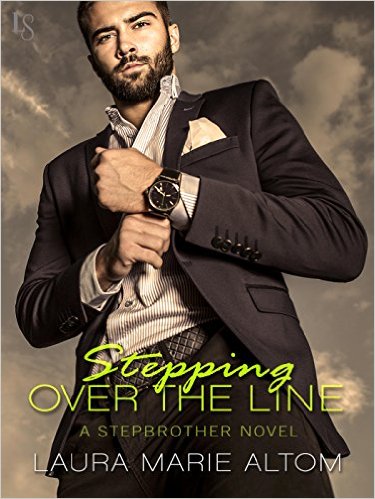 In Mississippi, next to God, college football and old money, family is everything. Garrett and Savannah have held a forbidden secret attraction ever since their parents married when they were teens. On one sultry night, they finally act on their mutual sexual desires. Both swore that was the first and last time they'd ever be together, but a series of ever-darker events unfold until exploding into a climax no one could have ever seen coming . . .
What I never saw coming was how much in love I fell with Garrett and Savannah!! Garrett was such a dark, nasty figure in all three of the Shamed series books that I kind of dreaded writing his story. But as it unfolded, he spoke to me like few characters ever do. His pain because understandable. For all of those angry years, he was a mean old bear with a thorn stuck deep in his paw. Only that thorn had a name—Savannah. As his stepsister, he knew his old school southern family would never even understand his attraction, let alone condone it.
And then there was Savannah!!! She broke my heart!!!! Like over and over with how deeply she loves her stepbrother, but when so many dark events unfold, that love twists and breaks into something she never could have expected.
I LOVED this story!!! Every, single word was a painful joy to write.

Please share the opening lines of this book:
In my thirty-one years, I've been called a lot of things—bastard, ass, jerk, motherfucker, scumbag, and soulless cocksucker. One title that has never been bestowed upon me is nice guy, which is why I couldn't tear my gaze from the only woman I've ever truly wanted, but could never have.
Savannah. Where did I even begin?
Please share a few Fun facts about this book…
Savannah is a Kappa Kappa Gamma, and so is our daughter!! It has been my experience that Kappa's are lovely, gracious young women who take their good reputations quite seriously, so for Savannah to find her sorority sister behaving so poorly was a shock indeed!! LOL!!
I cried like a crazy woman during a certain naughty scene midway through the book!! It was so emotional for both characters that I felt their pain flowing through me as I wrote. As an author, it was a special moment that doesn't happen all that often.
Savannah's engagement party menu was "borrowed" from a super famous New Orleans' restaurant. I had the name in my research notes, but my desk is so messy, finding them is a lost cause . . . LOL!!
If your book was optioned for a movie, what scene would you use for the audition of the main characters and why?
After a series of spoiler events I can't tell you about, Savannah and Garrett finally meet after five years apart. I chose this scene because the chemistry between the actors would have to be off the charts!!! I'd need to feel their steam!!!
It was an ordinary mid-October Tuesday when I finally saw Garrett.
The sun didn't shine brighter.
Yet lightning didn't stab the earth where he walked.
I watched him, feeling like a dirty voyeur as he knelt to scoop fallen leaves he'd blown into a pile. He wore his hair in a buzz cut and had exchanged his usual pricey suit for a white wife-beater and faded jeans that, if I were truthful, hugged his ass like a second skin when he crouched.
I hated him.
I still wanted him.
For all the work I'd done trying to forget him, in that instant, I knew I still loved him to an incalculable degree. Which only made me hate him more.
His arms were sheer muscular perfection. His ripped forearms led to biceps and tight shoulders my inner tramp wanted to bite. That same bad girl wanted her tender skin roughed by his stubble.
I begged him to look up, to end the awful anticipation of our inevitable reunion, but he did not.
The timer on my phone discreetly dinged, and so, with my heart beating loudly and fast in my ears, I crumbled my last Fig Newton, tossed it to a trio of wrens, then forced myself to turn my back on Garrett and slowly walk away, pretending everything was still normal and good, when nothing could be further from the truth.
What do you want people to take away from reading this book?
The belief in second chances and forgiveness and the healing power of love.
What are you currently working on? What other releases do you have planned for 2016?
I'm finishing a new Harlequin American that will be a December 2016 release. It's called, The Cowboy SEAL's Jingle Bell Baby. This darling, lighthearted surprise baby romp is a huge departure from Garrett and Savannah's emotional story, but still fun!!
My third release in my SEAL Team: Disavowed series is scheduled for a June 2016 book birthday!!
I'm never short on ideas, so there will probably be plenty more stories to come after those!!

Thanks for blogging at HJ!
Giveaway:

Ebook: STEPPING OVER THE LINE by Laura Marie Altom (Gifted via Amazon)
To enter Giveaway: Please complete the Rafflecopter form and Post a comment to this Q:

Would you be able to forgive Garrett? (After reading the story, this will make sense . . . ☺ )
Book Info:
As the chief legal counsel for dot-com billionaire Liam Stone, Garrett Marsden has grown accustomed to being universally loathed. In fact, he welcomes it. Because the bigger the fight, the easier it is to run from his desire for someone he can never have: his stepsister. But when Garrett flies back to Julep, Mississippi, for Savannah's med school graduation, a steamy encounter makes all his wildest dreams come true—and leads to his undoing. Because that's when he meets Savannah's boyfriend. . . .
Five years later, Savannah Boudreaux couldn't be happier as a small-town Southern doctor and single mom to a young son. There's only one thing missing. Her stepbrother, Garrett, has just been released from prison, and although he may be a free man, he's become a bitter shadow of the kind and caring man who once came to her rescue. Now Savannah will cross the line to save Garrett from himself: to prove that he can live his life, love whoever he wants . . . and be a wonderful father to their son.
Book Links:
Meet the Author: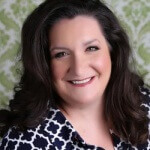 Laura Marie Altom is the author of over fifty novels. Her award-winning work has appeared on numerous bestseller lists and worldwide, she has nearly two million books in print. Laura lives in Tulsa, Oklahoma with her husband of twenty-seven years. This former teacher has been blessed with boy/girl twins and a menagerie of dogs and cats. For fun, Laura's content to garden, thrift-shop or curl up with a great book.
Laura loves hearing from readers, and can be reached at the following social media outlets:
E-mail balipalm@aol.com
Website: www.lauramariealtom.com
Facebook:www.facebook.com/LauraMarieAltom
Twitter: @LauraMarieAltom
Instagram: www.instagram.com/lauramariealtom
Pinterest: www.pinterest.com/lauramariealtom.com