Today it is my pleasure to Welcome USA Today Bestselling Author 
Trish Morey
to HJ!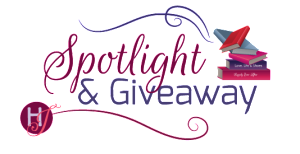 Hi Trish and welcome to HJ! We're so excited to chat with you about your new release, Stone Castles!
Thank you, Sara, so lovely to be here again and this time with something so different to my usual! Hi to all your readers.
Please summarize the book a la Twitter style for the readers here: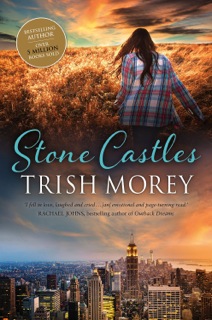 When the man you once loved and the secrets you left behind still have the power to bring you undone. #StoneCastles
Please share the opening lines of this book:
Adelaide airport had grown up while Pip had been away. There was a shiny new terminal with air bridges now, and disembarking the plane had the same generic feel it had world wide, so she could almost have been anywhere – if not for the unmistakeable line of hills to the east, with the three towers marking the highest point in the Mt Lofty Ranges.
That, and the twisting of her gut that told her she was nearly home.
Home. After almost a decade and a half living and working in Sydney and then New York, she wasn't even sure what that meant any more.
Please share a few Random facts about this book…
1. I played a lot of Norah Jones and Elvis Presley while writing this book as some songs played an important role to my characters, Pip and Luke . Unfortunately lyrics are very expensive and I couldn't use even a few lines in the story. 🙁
2. I used to spend my school holidays in the region the book is set and modelled Pip's house on the the old farmhouse where I used to stay with my aunt and uncle.
3. The story came to me in one of those bolts out of the blue, in late November 2103. That it will be available for sale from December 1 (in fact from 25th November on Kindle and in some stockists) is something of a minor miracle in print publishing. Not to mention exciting!
Please tell us a little about the characters in your book. As you wrote your protagonist was there anything about them that surprised you?
Priscilla (Pip) Martin has made a life for herself in the financial district of New York City. It's a long way from South Australia's Yorke Peninsula, and that's just the way she likes it. But her gran is dying, and she comes home to say good bye.
Luke Trenorden is a wheat and barley farmer and one time lover of Pip's. He's not crazy about Pip coming home. He's even less crazy about what her presence is doing to him. She's over him. He's over her. So why the hell does he still want her?
Luke's just this guy trying to get along and doing fine. He's been dumped by women twice now, first by Pip, and then by a short-lived wife. He's happy the way he is, just him and Turbo, his dog. What surprised me? I think it was the character of Turbo. I loved having a dog as a secondary character. He made me smile.
What, in your mind, distinguishes this book from other books out there in the same genre?
I guess that's for the reader to judge, but I'd like to think there's a decent dollop of humour in the story, along with the romance and the sadness that comes with Pip's Gran dying. I'm hoping the readers find it a read that delivers emotionally on all counts – like Rachael Johns' fabulous cover quote, which reads…
"I fell in love, laughed, cried… [an] emotional and page-turning read" – Rachael Johns, bestselling author of Outback Dreams
The First kiss…
Ah, well, it wasn't exactly their first kiss – but first again. And it was kind of a mistake and sent a simmering relationship pear shaped for a while. But oh yes, it got Pip and Luke thinking…
Did any scene have you crying or laughing while writing it?
Oh, so many choices! I think though, when Pip's Gran died. I found it very hard to distance myself from that, given my own father passed away early this year.
Pip sat by her side all day, wondering at the strength of this tiny woman, cursing the cruelty of a disease that had cost her Gran her mind, and left her able body to continue on for so many years without her, while a parade of the nursing home's staff dropped by to visit, with a quiet word and a touch of fingertips to her papery cheek or a stroke of her snowy white hair, as if they knew.
But when it was this close, it seemed, everyone knew.
So Pip stayed right there by her bedside, still reading from the tattered book about the Yorke Peninsula of her forefathers that her Gran had considered her bible, and so she was there when the sun slanted, sending red rays through the garden doors to bathe the room in a warm, ruby glow, that Violet took one sudden gasp and then another, and Pip looked up from her reading and held her own breath, as her Gran left this world on one long, slow exhale.
Pip sat there a while, waiting – suspecting – and this time there was no answering intake of air this time after an impossibly long wait. No sound in the room but the thump her own frantic heart beating out of time with Andrea Bocelli singing Ave Maria.
Her Gran.
The last link to her family.
Gone.
If your book was optioned for a movie, what scene would you use for the audition of the main characters? 
The first kiss scene. Because there is so much happening in that scene. It's moving. A little sweet. A little sad. And then after the kiss – shazam – our Pip turns into a fireball. (It was a lot of fun – even if it did send Luke's head spinning :))
He hadn't meant to be standing so close, but she'd started to cry and instinctively he'd moved forward, but then she'd turned and he was right there and she was looking up at him that way, her gorgeous blue eyes brimming with tears and he knew they were dangerous waters and that if he took a dip in their depths he'd be lost forever, but she was so close and so beautiful and her lips were right there, and all he wanted was one tiny taste.
She almost breathed those words – "thank you" – and he couldn't help but watch those lips, couldn't help himself sliding a hand around her slim smooth neck, couldn't help dip his mouth and brush his lips over hers. And he groaned, because she tasted of summer and sunshine and easy smiles, just the way he remembered.
Just the way he liked it.
His lips lingered on hers, tasting, teasing and she sighed into his kiss and for a moment he thought he had her. For a moment he thought she was coming with him, wherever he was going because he didn't know, only that it felt so good and it had been so long and he wanted to be in that place.
Until he felt her hands pressed hard up against his chest and she was pulling back her head and pushing him away.
'No. Don't. Let me go.'
He didn't want to let her go. 'Pip…'
'Let me go!' She wheeled away, her eyes burning cold, her chest heaving, her voice like a rasping file. 'That should not have happened'
If you could have given your characters one piece of advice before the opening pages of the book, what would it be and why?
Never believe anyone who tells you that you can't go back. Sometimes you can. Sometimes you should. Pip didn't want to, but she had no choice, and it was only in going back, that she got to confront the past and the reasons for the decisions she'd made. Needless to say, she learned a lot about herself in the process.
What are you currently working on? What other releases so you have planned for 2014?
Two things! I'm working the last of the Desert Brothers stories, Rashid's story. Captive of Kadar (book 3 in the Desert Brother's stories) will be a Harlequin Presents May 2015 release, and Rashid is up next. (Possibly to be called "Shackled to the Sheikh)
I'm also working on a second Pan Macmillan Australia contemporary single title story set in the beautiful Adelaide Hills of South Australia, tentatively called Cherry Season. Both of these will be 2015 releases now, of course.
Thanks for blogging at HJ!
Giveaway:

Digital Copy of Stone Castles for one lucky randomly drawn entrant. Good luck!
To enter Giveaway: Please complete the Rafflecopter form and Post a comment to this Q:

I love reunion romances, I think it's my favourite trope, or one of them. I love all that shared history and conflict that goes back sometimes years, or like in Pip and Luke's case, a decade. 
What's your favourite romance flavour?
Excerpt
It was dark, the water cooling, by the time they emerged from the big spa, and they wrapped themselves in white fluffy robes from the wardrobe and turned off the lights and lay on the small patch of grass between the rose bushes, and watched the nighttime display of the endlessly shifting cosmos.
'We don't have stars in New York City,' she said softly in the darkness, her head on his shoulder, gazing upwards. An owl hooted somewhere close by and the old windmill squeaked into motion as a lick of wind coaxed it into motion. 'We have stars on the ceilings of stretch limousines and we have stars above the beds in posh hotels to remind us that they're up there somewhere, but we don't have stars. At least, nothing you can see. Nothing like this.'
'Maybe it's true what they say,' he said, the arm wrapped around her drawing her closer.
'What do they say?'
She felt his lips kiss her hair. 'You can't have everything.'
She said nothing a while, just lay there there thinking. She didn't want everything, if that's what he was suggesting.
She just wanted to be back in her apartment with Carmel and for things to settle down and be normal again.
She wanted to get that promotion.
And she wanted this tangled heavy feeling in her chest to unravel itself and go away.
And as she lay beside him, with her head on his shoulder, the steady drumbeat of his heart beneath her ear, she thought, what was so wrong with a girl wanting a few stars?
Book Info:
She turned her back on the girl she was. He'll show her the woman she was meant to be.
After ten years pursuing a prestigious career in New York, Pip Martin has returned to the Yorke Peninsula to farewell her dying grandmother. She doesn't intend to linger – there are too many memories in the small country town and not all of them will stay in the past.
Like Luke Trenorden, her childhood sweetheart. A man Pip had promised her heart to, until tragedy stole Pip's family away, and a terrible lie tore both their lives apart.
Pip cannot deny there is still a spark between them, even amidst the heartache of losing her Gran and the demands of her new life. But it may not be enough to rekindle a love that has been neglected for so long.
When a long-kept secret is revealed, Pip is free to go back to the life she thought she wanted… unless Luke can break down the stone castle Pip has built around her heart.
"I fell in love, laughed, cried… [an] emotional and page-turning read" – Rachael Johns, bestselling author of Outback Dreams
"A story with a heart as vast as South Australia's Yorke Peninsula " – Karly Lane, bestselling author of North Star
"Pacey, vibrant, sexy … and touching. Stone Castles is the perfect package." – Barbara Hannay, bestselling author of Zoe's Muster
Book Links:
Meet the Author: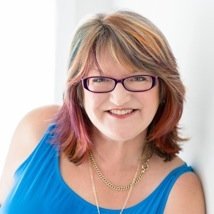 USA Today Bestselling Author, Trish Morey's 30 titles for Harlequin Presents have sold more than five million copies in more than 25 languages in 40 countries worldwide. Her favourite translations are her Japanese Manga comic editions, where the heroes all sport pointy chins and dark looks, while the heroines feature doe eyes and rapt adoration – although the Czech translations where she becomes author "Trish Moreyova", rank a close second. Trish is three times nominated and two times winner of RWAustralia's RuBY Award and a 2012 RWA RITA nominee.
Trish is now also writing flirty novellas for Tule Publishing and Single Title women's fiction for Pan Macmillan Australia.
Website | Facebook | Twitter |