Today it is my pleasure to welcome romance author 

Adrianne Wood

to HJ!
Hi Adrianne, Welcome to HJ
What would you say are the defining characteristic of your novels?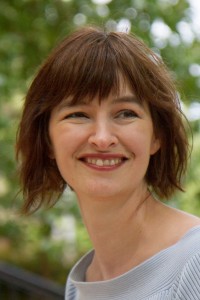 My novels always revolve around issues of trust. When do you trust blindly? And if your trust is broken, can it be earned back? Plus I love putting as much humor as possible in my stories…because people are awfully funny. Especially people in love or fighting being in love.
5 best things about being a writer?
Working with other book-loving people is one of the best parts about being a writer. Also great are having a constant excuse to read books (research and inspiration!), giving yourself the freedom to drink as much coffee as you want, always learning more about whatever you or your characters are interested in, and writing the last concluding sentence of your book and the huge sense of satisfaction that brings.
If you were a heroine in a book, your character would be – The girl next door, the damsel in distress, Kick-butt take charge heroine or the aloof ice queen and why?
Oh, good question. I'd be the girl next door until something went wrong and someone had to take charge, and then I'd change into the take-charge heroine. Ideally, I would get the chance to be in a car chase. I've always wanted to learn how to spin a car in a half circle and then drive backward.
Let's talk about your newest release: Stowaway Bride
If you had to summarize the book for the readers here…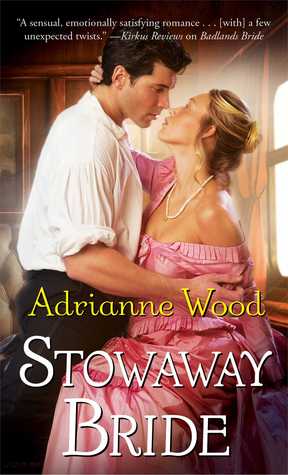 Stowaway Bride follows the adventures of Emily Highfill as she stows away on a private train car heading west–only to discover that it's occupied by her family's nemesis, Lucien Delatour. Too bad he's so handsome….
Emily is the second of the three Highfill sisters, and her romantic adventures take her from bustling New York City to a rough-and-ready railroad town in Wyoming Territory, where a saboteur's actions might break not only the railroad Lucien is building but Emily's heart.
Please tell us about the characters in your book
The middle sister of three, Emily Highfill Grant has always been both overlooked and pigeonholed as the "nice" sister, but beneath her benign exterior is a young woman who wants to see more of the world than high-society Boston. When she seizes the chance to go west, she loosens the reins on her adventurous spirit far more the she ever expected to, and she also travels incognito…which is just as well, because the man she meets and falls for on the train trip west would never speak to her if he knew who Emily's family was.
An orphan from Chicago, Lucien Delatour never had it easy, and he's worked hard to make a success of himself. As he travels back west to Wyoming Territory, he has pledges of support for his new rail line from the richest men in America and practically has an engagement to a senator's daughter in his pocket. When he uncovers a lovely stowaway obviously traveling under a made-up-name in the private railcar he rented for the trip, he knows she's trouble, but he doesn't realize until his heart is captured just how much Emily is going to turn his carefully constructed world upside down.
What scene did you most enjoy writing? Why? 
I always really enjoy writing the scene where the hero and heroine's attraction to each other reaches the boiling point. It doesn't mean that they jump into bed together, but they do something beyond looking and speaking that proves that the attraction each of them feels isn't just in their own heads. It's a can't-take-it-back-or-deny-it moment in their relationship – and it's awfully fun to write. This scene takes place in the private train car that Emily, Lucien, and Emily's younger sister (who snuck aboard too) are all taking west.
When Emily awoke, the compartment was as black as the inside of a mine, and rain beat against the windows with tiny fists. It was clearly well past sunset.
Had she missed supper?
Combing loose strands of her hair back from her face with her fingers, she walked into the salon.
It was empty, the lamps dimmed.
Was it so late that she had missed supper and everyone else had gone to bed? Lucien had promised to wake her. . . .
As she walked toward to the clock on the desk to check the time, a gust of rain-scented wind rattled the discarded newspapers on the settee, and the clatter of the wheels on the tracks sounded louder than usual. Following the noise, she continued past the desk and clock and entered the short hall at the tail end of the car. There were no lamps in the hall, and no light seeped in from the salon, so she could hear but not see that the door to the back platform was open.
Moving carefully in the dark, she took a few more steps forward and reached for where she hoped the door would be.
"Planning on locking me outside?" a familiar amused voice said from the back platform.
Lucien.
Although it was far cooler back here, with the door open to the outdoors, Emily felt her skin heat. They were alone. A delicate, dangerous situation.
Her eyes adjusting, she could now see his tall shape as a darker blot against the rain- and night-blackened landscape. The shape shifted, and his warm hand wrapped around her upper arm and then slid slowly down, brushing his palm against every inch of skin until his fingers finally laced with hers. Her flesh goose pimpled in the wake of his touch.
"There's an overhang that will protect you from the rain," he said as he tugged her closer to the doorway, "as will the speed of the train. In fact, you could stand all the way out on the platform and likely not get wet."
Emily realized that she hadn't said a single thing to him since she'd stepped into the back hallway. All she could do was breathe in and out and do her best to not throw herself at him.
She wanted one kiss from him. That was all. One kiss.
What scene was the hardest to write? Why?
Opening scenes can be difficult – you need to grab the reader's interest in the plot and the characters immediately without loading the reader down with back story or longwinded explanations. I'm still not sure I got it right in STOWAWAY BRIDE – you decide!
Skirt weighed down by the gold coins she'd sewn into the hem of her dress the night before, Emily Highfill Grant managed to dodge the porters on the train platform and haul herself up into her grandfather's Pullman Palace car without being seen—or at least stopped. She eased the door shut behind her with a puff of relief and exertion and then looked around.
Inside the car, one kerosene lamp was lit, allowing her to see enough to avoid bumping into the gilt-edged chairs and table. Not much had changed since she, her sister, her mother, and four servants had traveled down to New York from Boston last week in the private railcar. The interior looked neater now than when they'd stepped down onto the platform and into the hustle and noise of New York—somehow her sister Annabelle had managed to impose chaos in the single-day trip from metropolis to metropolis. But someone had tidied up, readying the car for her mother's cross-country trip to San Francisco.
It was a trip her mother had intended to take alone (well, alone with two servants), and Annabelle and Emily were supposed to travel back to Boston by themselves (with the other two servants).
But Emily had no intention of missing this opportunity to go west and see the rest of the country. After all, her older sister Lily had traveled to Denver when she was only twelve. Emily was twenty and had never gotten farther west than New York.
Tonight, that would change.
Good—they hadn't removed the tablecloth from the card table. Although cards wasn't considered proper recreation for young ladies, Lily had taught Annabelle and Emily games such as euchre and pitch last winter, and they had played for several hours on the ride to New York.
Emily smiled. The long tablecloth would hide her admirably.
A whistle outside blew a long blast, making Emily's heart jump, and the noise level on the platform ticked up. The train was at least two hours away from departure, but not everyone trusted the timetables to be correct, and passengers began to put themselves and their belongings on the train.
Her mother could arrive at any moment.
Peeling her coat off first, Emily crawled under the card table. Ugh. Grit clung to her palms, and dust crept up her nostrils. Well, it would only be for a few hours. Once they were well under way and she revealed herself to her mother, Emily could go back to sitting in an armchair instead of hiding like a sneak thief.
Emily tucked her coat behind her and leaned back against the wall. If it weren't dirty, and dark, and cramped, and a bit too warm, this nook would be a nice place to spend some time alone, thinking her own thoughts. . . .
Who would you cast in the role of your characters if your book was optioned for a movie?
If I could cast the stars, Lucien would be played by Carl Urban (who is not Keith Urban—check out my Pinterest page if you want to see pictures of Carl Urban on my "Yum" board), and Emily would be Reese Witherspoon. Both actors can be funny, and that's key.
What are you currently working on? What other releases do you have planned for 2013 into 2014?
I'm finishing the sequel to STOWAWAY BRIDE, which is currently titled FUGITIVE BRIDE. That story features the third Highfill sister, Annabelle, as she tries to escape from marrying her awful fiancé, and a handsome Pinkerton agent is put on her trail to track her down. I'm also halfway through writing the sequel to my contemporary paranormal romance, MIND TRICKS. In the sequel, HAUNTED, the hero doesn't know if he's going crazy or seeing ghosts as he recovers from a long coma, but the police suspect him in a local girl's murder.
Where can readers get in touch with you?
Facebook is by far the best way to contact me: www.facebook.com/adriannewoodauthor
Thank you for stopping by HJ!
Thanksgiving Giveaway: The giveaway package includes: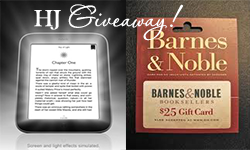 Nook SimpleTouch Glow Light
$25 B&N gift card
1 copy Badlands Bride
1 copy Stowaway Bride
I would like to Thank Pocket Books for offering this great Thanksgiving Giveaway. US only.
To enter Giveaway: Please complete the Rafflecopter form and post a comment to this Q:

Which writers are you reading now who aren't bestsellers but are writing books or characters that you think about long after you've finished them?
Excerpt
Here's a bit from Chapter Two, the morning after Lucien has discovered Emily and her sister hiding in the railcar he rented. Lucien wants the girls to get off at the next stop and turn back east—but he's getting resistance from Emily.
When he entered the salon the next morning, Lucien was somehow unsurprised to find Emily awake and eating breakfast. A lot of breakfast. She was quite trim in form and precise in mannerisms, yet managed to consume food at the same rate as a stray mongrel. If she weren't clearly a lady, he'd imagine she'd been deprived of regular meals while a child. Much as he had.
She blinked a few times when she saw him. Either she had forgotten that he, not she, was the one leasing the railcar, or she was surprised by his change out of his black woolen city suit and back into his everyday clothes: leather vest, white shirt, and buff-colored canvas trousers. His guns and gun belt he'd left back in his room, assuming—perhaps incorrectly—that these young ladies wouldn't be a threat.
"Good morning," she said after swallowing. She gestured to the table. "I prepared coffee. Would you like some?"
Just as he expected—she had completely made herself at home.
"Thank you." He poured himself a cup and took the seat next to her.
One sip and his mouth screwed up. This was coffee? Or had she scraped something rotten off the bottom of a metal bucket and poured hot water over it?
"This is the first time I've ever made coffee," Emily said gaily. "It didn't turn out nearly as terrible as I expected it would."
He cleared his throat and tried to couch his next words politely. "The next large town is Marion. Trains running east stop there frequently."
"Yes, I know of it." Emily took another bite of a sugary bun.
Apparently he would have to be blunt. Just as well—it was his preferred mode of communication. "If you neglected to bring money with you, I'd be happy to pay for your and your sister's train tickets back to New York City. From Marion. Because you should get off the train there and go home."
Emily slowly blinked velvety brown eyes at him. Although she was the less beautiful of the two sisters, she was good-looking enough to be momentarily distracting. And he didn't know why, but somehow her wrinkled fancy dress made her even more appealing. To keep his mind on track, Lucien focused on her hands, which were twisting her napkin in her lap. Good. A show of nerves.
"Mr. Delatour, we are not going to New York City. We are going west."
"Not with me you aren't." Hmm, that might have been too blunt. Lucien took a swallow of coffee to conceal his frown and then immediately regretted it. God, this was the worst coffee he'd ever tasted, and he'd tasted a lot of hair-curlingly awful coffee in his time.
His statement was true, though. He had too much to do without also worrying about the well-being of the two sisters. Or even just spending time talking to one of them.
But Miss Emily appeared unfazed by his gruffness. "I admit that it is an awkward situation. Had I realized that this car had been rented, I would not, ah, have come aboard as I did. But we seem to scrape along with each other tolerably well, don't you think?"
"I'm a bachelor and not prepared to house two nice young ladies."
"Do not worry yourself. I've found the pantry to be quite well stocked."
Lucien ground his teeth before realizing that Emily's brown eyes were a bit too wide and innocent. She was deliberately misunderstanding him. "Your and your sister's reputations are nothing to make light of," he growled. "And, more important, I'm a busy man and find the whole situation to be damned inconvenient."
She flinched at his swearing. "I beg your pardon!"
He leaned closer. "We. Do. Not. Suit."
Thank you for stopping by HJ!