Today it is my pleasure to spotlight the release of

STRADDLING THE LINE

by Jaci Burton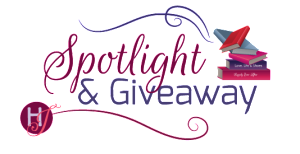 Straddling the Line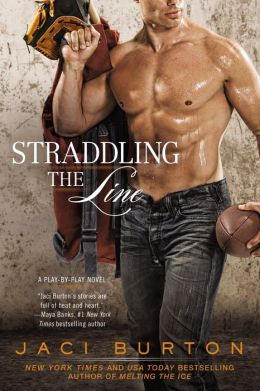 Trevor Shay has it all—a successful football and baseball career, and any woman he wants. But when he finds out his college mentor's daughter is in trouble, he drops everything to come to her aid.
Haven Briscoe has finally landed a dream job as a sportscaster for a major network. But she hasn't been able to move past the recent death of her beloved father, and it's affecting her career. A plum assignment following the daily life of sports superstar Trevor Shay might be just the inspiration she needs…
Trevor will do anything to spark life back into Haven, including letting her into every aspect of his world. The chemistry between them flames higher than one of Trevor's home runs and faster than his dashes to the end zone. But as they grow closer, Haven stumbles onto Trevor's closely guarded secret, one he's hidden his entire life. And despite his protests, now it's Haven's turn to put everything on hold to help Trevor. Will he let her in and trust her with a secret that could blow his professional and personal world apart?
Excerpt:
He took a seat in one of the leather chairs, while Haven spread out on the sofa, her notes and laptop in front of her.
"So how's this going to work?" he asked.


"I'm going to start by asking some background questions, just a few things we'll fill in on the narrative side of the equation. After we're through with all the background story, we'll start filming."
"Which will consist of?"
"You at work. And at home. Where you grew up, where you went to high school and college, plus some of you at leisure activities. People want to know about you—who Trevor Shay the person is, as well as the athlete. I've looked into some of the charities you sponsor. I'd like to showcase those."
"I'd like that, too."
"Then we're set."
"Do I get to interview you, too?" he asked.
"Ha-ha. And no. You already know all there is to know about me."
"Do I?"
"Sure. We've known each other since college."
"We've been around each other, Haven. But do we know each other all that well?"
She frowned. "I don't understand the question."
"Look. If you knew everything there was to know about me, you could write the background without needing to interview me, right? But you can't, because while we went to college together, we didn't really hang out, did we?"
"No, we definitely didn't."
"And it's not like we've spent a lot of time around each other. We know each other because of your mom and dad. We've hung out some, but you don't really know me all that well. And I don't know you, either."
"Do you know everyone who interviews you?"
"No. But you're the daughter of someone I greatly admired. Someone I thought of as a mentor. You're not just a random interviewer. You're someone I'd like to get to know better."
She didn't understand why he was interested. Or why it even mattered. "You're certainly playing a different tune now than you did in college. You couldn't wait to get away from me then."
He dipped his head, then gave her a very sexy smile. "In college it was different. I wasn't much for learning back then. The only thing I was interested in was the ball—either football or baseball. I wanted to be out on the field playing. Academics got in my way. And you represented academics."
"I see." Not exactly the same way she'd seen it back then. "So you saw me as a way to help you pass your classes so you could stay in school."
"Something like that. Why? Was I mean to you?"
"No. Not at all. You just did everything in your power to avoid studying."
He laughed. "Yeah. That really wasn't my thing."
"So I noticed. Unfortunately, charm could only take you so far, Trevor. At some point you had to get a passing grade."
"And you helped with that. So thanks again."
"You're welcome. Though I don't know that I really helped, since you managed to elude most of our study sessions, or rarely paid attention to what I was trying to say."
"Hey, I passed, so it sank in. Trust me, you helped."
The earnest way he looked at her, the easy smile on his face, and, oh, God, she could get so lost in the sea green of his eyes, how dark and long his lashes were, and his mouth—
"So . . . where do we start?"
Haven blinked, and realized she'd been staring at him. He'd done this to her in college, too, making her lose her focus.
Damn the man anyway. And now he was smiling at her, as if he knew exactly the kind of effect he had on her.
Posted by arrangement with Berkley Books, a member of Penguin Group (USA) LLC, A Penguin Random House Company. Copyright © Jaci Burton, 2014.
GIVEAWAY:

Print copy of STRADDLING THE LINE
To enter Giveaway: Please complete the Rafflecopter form and post a comment:
What did you think of the excerpt spotlighted here? Did it grab your attention? Leave your craving for more?
About the Author: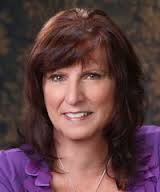 Jaci Burton is the New York Times and USA Today bestselling author of the Play by Play and Hope series. A lover of sports, Jaci can often tell what season it is by what sport is being played. She watches entirely too much television, including an unhealthy amount of reality TV. She's a total romantic and loves a story with a happily ever after, which you'll find in all her books. She lives in Oklahoma with her husband and dogs. Connect with her online at www.jaciburton.com,
Buy Links: http://widgets.penguin.com/Pages/affiliateLanding/index.aspx?isbn=9780425262993