Today it is my pleasure to Welcome author
Heidi McLaughlin
to HJ!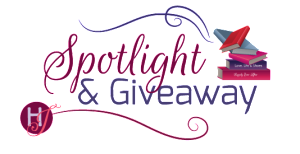 Hi Heidi and welcome to HJ! We're so excited to chat with you about your new release, Stripped Bare!
Please summarize the book for the readers here: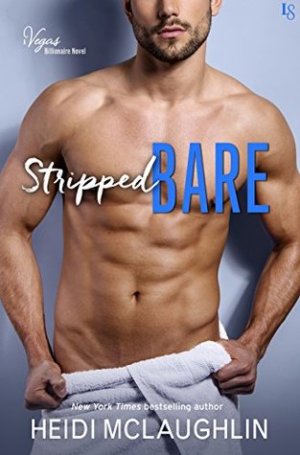 Pretty Woman meets Indecent Proposal with a twist.

Please share the opening lines of this book:
The stench of deep fry emanates from my clothes. I hate the smell and I know the other girls can smell it, but I ignore the looks they're giving me and hustle through the dressing room to my locker. The older women and the ones that have been stripping here longer always look down on the younger girls and the newbies.
Please share a few Fun facts about this book…
It takes place in Vegas
There's a villain
The sex is HOT
Please tell us a little about the characters in your book. As you wrote your protagonist was there anything about them that surprised you?
Finn & Macey are the main characters in STRIPPED BARE. It was about chapter five or six when it hit me like a ton of bricks that these characters were meant to be together. No matter the situation, they flowed and meshed with the sub characters. I enjoyed writing this story so much and these two quickly moved up my list of favorites.
If your book was optioned for a movie, what scene would you use for the audition of the main characters and why?
There's a scene when the characters first see each other after an extended period of time. She's angry, he's cocking. She kicks him and his body guards drop her on her rear end for all of Vegas to see. The connection between them is immediate and fiery.
What do you want people to take away from reading this book?
That it's a fun love story.
What are you currently working on? What other releases do you have planned for 2017?
Currently writing Love Me Tomorrow, which comes out in April, 2018. My next release is Grand Slam coming May 23rd!

Thanks for blogging at HJ!
Giveaway:

Ebook: STRIPPED BARE (A Vegas Billionaire Novel) by Heidi McLaughlin. *Gifted via Amazon*
To enter Giveaway: Please complete the Rafflecopter form and Post a comment to this Q:

What's the one thing you wouldn't do for your child?
Excerpt from Stripped Bare:
"How have you been?"
The room is dark so he can't see my expression. I smile and tell him, "Great."
"And Vegas is treating you well?"
"Sure, I mean as well as Vegas can treat someone like me."
Finn sighs and cocks his head to the side. "Come sit down."
I do as he says, taking the seat next to him. His cologne is the first thing that catches
my attention. He smells like fresh spring soap, sand and all man. It's the type of smell
that makes a woman cross and uncross her legs repeatedly, the kind that makes her
weak in the knees and the kind that makes you steal his shirt when you sneak out in the
morning so you can smell it later.
"Do you do that often?"
"What? Offer men lap dances? About six to twelve hours a day." I laugh, but I'm not
joking. My days have been long and up until today, worth it.
"Don't put yourself down."
I don't know how to answer him, so I don't. He senses this and looks away. "You ran
away before I could tell you my offer."
Shaking my head, I pull the robe tighter. I don't know why considering he's already
seen my boobs, but sitting next to him and knowing that he owns a hotel makes me feel
shameful.
"My Porsche was idling in the tow-away zone. I didn't want a ticket."
He smiles and chuckles softly. "I don't remember you being funny."
"Do you even remember me?"
"Of course I do." He looks at me and while his gaze is penetrating, I shut my mind
off. I've seen this look before, not only from him, but also from others and I know what it
means.
Again, I find myself without something to say. If I were dancing for him I'd be more
comfortable and not so awkward.
"You lost a lot of money today."
"I don't need a reminder." I've spent the past few hours trying to forget, plotting ways
to try and make that amount back before my flight at midnight. I know it's impossible,
but thinking that I'm trying is helping me deal with it.
"That's why I'm here."
"Right, the proposition."
"Exactly." He slides closer and pulls my legs toward him so I'm forced to look at him.
"I'm a busy man with a social calendar that I hate. I need someone to accompany me to
a couple of fundraisers and a gala this week and I'm willing to pay."
I shake my head, knowing I can't stay.
"I'll double what you lost, in exchange for you being mine for one week."
My throat swells as I try to swallow. Double what I lost. He's willing to pay double,
but for what?
"What's the catch?"
Excerpt. © Reprinted by permission. All rights reserved.

Book Info:
They don't call it the Strip for nothing. . . .
In this sinfully sexy Las Vegas romance from bestselling author Heidi McLaughlin, a man who has it all reunites with a woman who takes it all off.
Living in Sin City, Finn McCormick is no stranger to one-night stands, but the last person he expects to find losing big on the casino floor is a former high school fling. Even though Macey Webster's clearly down on her luck, she's still a knockout, and she's dressed like a stripper—because she is one. Drunk off an unfamiliar cocktail of lust, pity, and compassion, Finn offers to pay Macey's debts if she cuddles up to him around town . . . and does whatever he wants between the sheets.
Macey came to Vegas for one reason only: money. She's got a young daughter to support, and the tips really are bigger in Vegas. But when she blows her earnings on blackjack, her guardian angel is the rich boy who once stole her heart and never called her back. Although Macey would love to turn the tables on Finn, she can't afford to refuse his proposition—and soon she's enjoying herself much more than she cares to admit. Macey's used to baring her flesh, but baring her soul will take far more courage.
Book Links:

Meet the Author: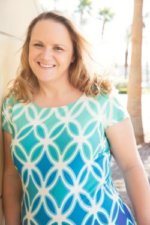 Heidi is a New York Times and USA Today Bestselling author.
Originally from Portland, Oregon and raised in the Pacific Northwest, she now lives in picturesque Vermont, with her husband and two daughters. Also renting space in their home is an over-hyper Beagle/Jack Russell, Buttercup and a Highland Westie/Mini Schnauzer, JiLL and her brother, Racicot.
When she isn't writing one of the many stories planned for release, you'll find her sitting courtside during either daughter's basketball games.
Heidi's first novel, Forever My Girl, is currently in production as a major motion picture.
Newsletter  | Website | Facebook | Twitter | Pinterest |