Today it is my pleasure to welcome Crimson Romance author 

Heather Thurmeier

to HJ!
Heather has a special for us talking about her newest release Stuck on You 🙂
It's no secret I'm a reality TV enthusiast. But there's one show I love more than the all the others… The Amazing Race. It also happens to be the only reality TV show I would ever consider being a contestant on.
The Amazing Race is named appropriately, in my opinion, because going on a show like that would be nothing short of absolutely amazing in every sense of the word. I'd love to fly around the world on someone else's dollar, experience the culture in a bunch of exotic locations, and be forced to try things I'd never have the guts to do otherwise, like bungee jump off a bridge. Of course, I say that now while I'm home on my couch, snuggling under a blanket and not while inching closer to the edge of a 100-foot drop with nothing but a glorified elastic between me and death. Whew. Did it just get hot in here??
Stuck on You is the second book in my Reality TV Romance series and is loosely inspired by The Amazing Race.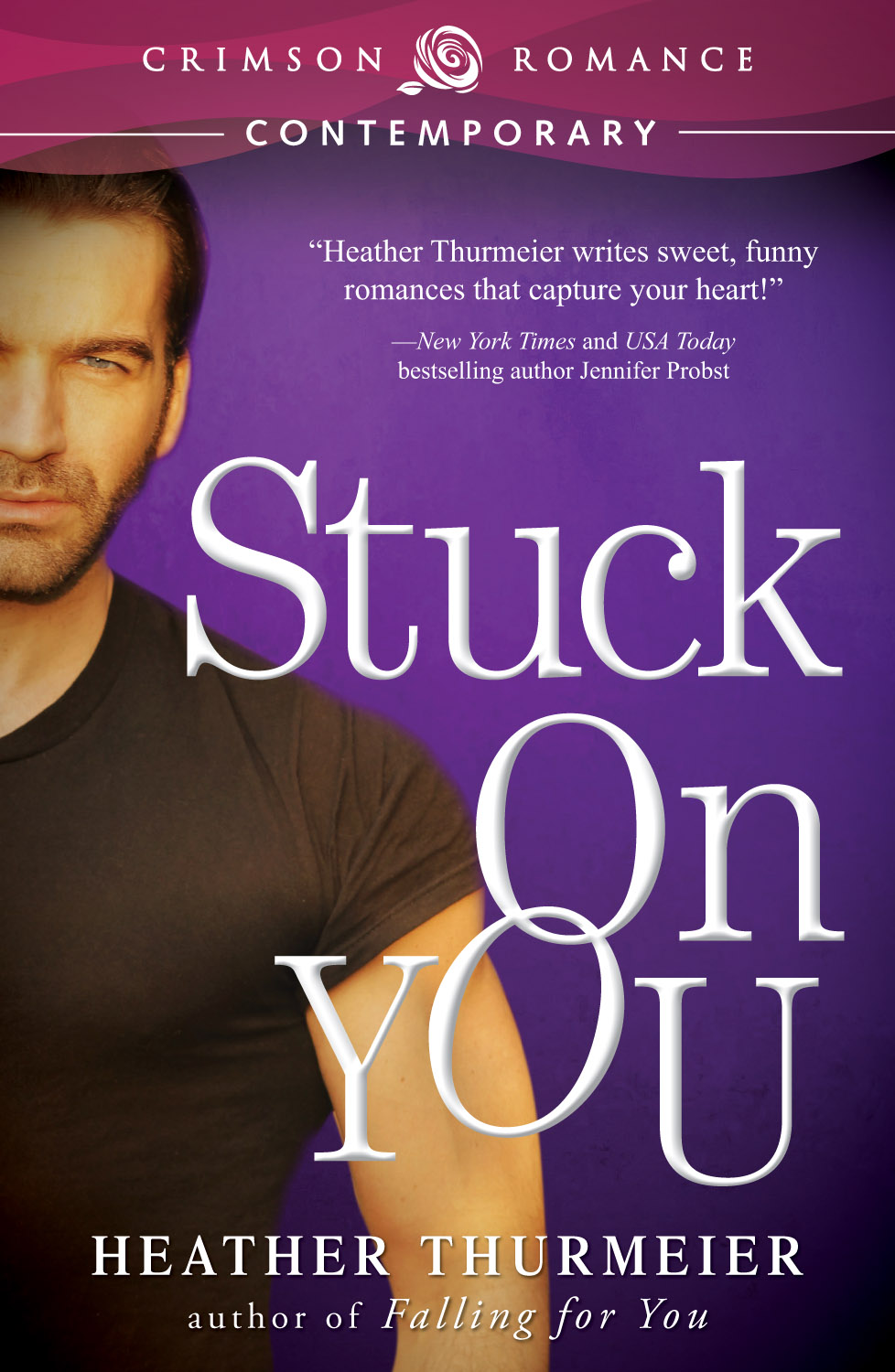 On The Amazing Race, teams have to work with their partner (and sometimes other teams) to figure out where to go, how to get there, and what to do once they arrive. The reality show in Stuck on You is similar in that each team of two has to figureout those same problems to succeed in the show. Only there's an added problem… They have to figure out where they are by using a set of longitude and latitude coordinates and a handheld GPS unit. No maps. No handy clues to guide their way. No helpful towns people to ask directions.
Yikes!
Sounds like a challenge to me. Especially when they also have to compete against a bunch of other teams to get to the different locations first since only the first team to arrive gets the prize!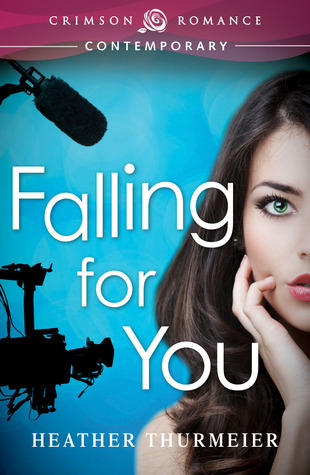 As much as I love to watch The Amazing Race, I can't imagine ever actually agreeing to be on the show. Aside from the fact that I couldn't leave my kids for an entire month, I would be way too chicken to try some of the things they have to do. I think I'm better off enjoying the show from the comfort of my couch.
Heather Thurmeier
~Heart, humor and a happily ever after
Giveaway: Heather will be giving away a copy of each

Falling for You and Stuck on You

.
To enter giveaway: Please complete the rafflecopter form below and post a comment to this Q: Is there any reality TV show you'd ever consider being a contestant on? Tell me about it in the comments!
Excerpt
While they chatted, Paige had trouble keeping her mind on the conversation. Hopefully if he said anything important, Zoe would remember it and tell her later.

How could Paige possibly concentrate on boring cache details when Miles sat across from her looking all beefy and delicious? And when he smiled, she melted. She peeked up at him as he joined in to the conversation. The light from the fireplace danced across his skin highlighting the stubble that had grown along his jaw during the day. He looked like he really needed a shower.

A hot shower with lots of slippery soap. And a loofa. A loofa she could navigate over his chest, scrubbing every contour, and down what was most likely a six-pack of abs. All the way to…

A cough startled her, making her jump like she'd been caught sneaking around somewhere she shouldn't be. She glanced up from Miles lap only to find a silly grin on his face and a cocked eyebrow. Oh, yes. She'd been caught. But he didn't seem at all bothered by it.
Stuck on You Blurb: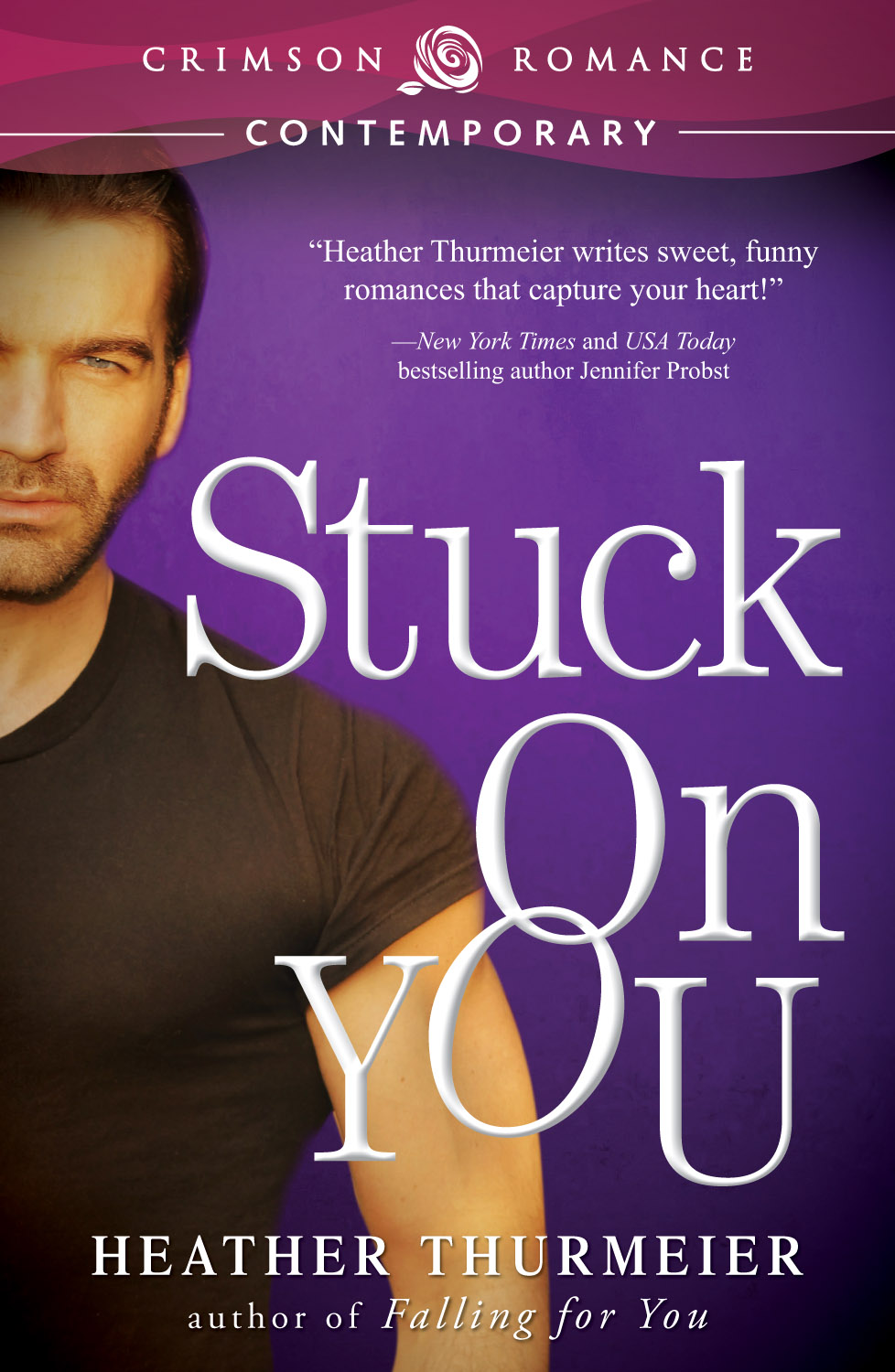 If being forced to team up with reality TV's favorite bad girl wasn't enough, falling for her brother might just make this reality show a real nightmare.
Paige Anderson agrees to be on a new reality show called Treasure Trekkers, a show where contestants use handheld GPS units to find hidden caches filled with prizes, with her good friend Cassidy. But when Cassidy is unable to compete, Chip Cormack, the show's producer, steps in with a last-minute replacement to be Paige's partner—Zoe Oliver, reality TV's favorite bad girl.
Jack Miles (aka Miles) is a mountain climber with the body to prove it. Miles convinced his climbing partner Ben to come on the show with him for one reason—to prove to Ben that they can still hike together, regardless of the fact that Ben lost his foot in a tragic accident. Miles isn't about to let anything get in his way of winning—not even beautiful Paige.
But when Miles and Paige are thrown into an alliance with their teammates, working closely together leads to more than just good strategy. Can Paige steal Miles' heart while surviving Zoe long enough to win the game?
"Heather Thurmeier's hunky heroes and feisty heroines will have you laughing out loud, falling in love … and coming back for more!" ~ Carly Phillips, NY Times Bestselling Author
"Heather Thurmeier writes sweet, funny romances that capture your heart!" –NYT and USA Today bestselling author Jennifer Probst
Amazon | iTunes | Crimson Romance |
Author Bio:
Heather Thurmeier is a lover of strawberry margaritas, a hater of spiders, and a reality TV junkie. Her passion is contemporary romance—writing stories filled with laugh out loud moments, uber-hunky heroes, feisty heroines, and always a happily ever after. Author of romantic comedies: Meadow Ridge Romance series, Bunny Hills and Bikinis, and the Reality TV Romance trilogy. You can find out more about Heather's books, news and giveaways by visiting her blog: heatherthurmeier.com
Falling for You, Stuck on You ~ Available now!
Lost without You ~ Coming July 1, 2013
Website | Twitter | Goodreads |