Today it is my pleasure to Welcome author
Sarah Morgan
to HJ!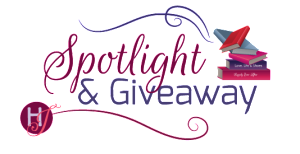 Hi Sarah and welcome to HJ! We're so excited to chat with you about your new release, Sunset in Central Park!

So good to be back! Thank you for having me and giving me the chance to talk about my latest book.

Please summarize the book for the readers here: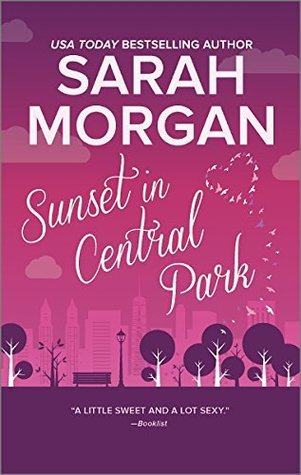 Frankie Cole has always avoided relationships, so when her long time friend Matt Walker makes it clear that his feelings for her go way beyond friendship, she panics. But Matt isn't a man to give up easily, and step by step he tempts Frankie to take their relationship further . Growing closer to him means revealing a part of herself she has never shown anyone and it's only with Matt by her side that she finally confronts her past and deals with the issues she's always chosen to avoid. Will it be enough to persuade her that she can find her own Happy Ever After?

Please share the opening lines of this book:
"Sleeping Beauty didn't need a prince. She needed strong coffee."
—Frankie

Chapter 1
She'd expected hearts, flowers and smiles. Not tears.
Please share a few Fun facts about this book…
Originally the hero Matt was going to work in construction but then I read a fascinating article on New York roof gardens and decided instead to make him a landscape gardener.
The inspiration for Claws the cat came from a friend's cat who always scared me to death!
I spent hours pounding the paths of Central Park on a trip to New York, looking for plants that would interest Frankie and places where Matt might kiss her 🙂
So many readers had asked me for a follow up to my Puffin Island series that I decided to set a small part of Sunset in Central Park there (but readers don't have to have read that series for the scene to make sense)
If your book was optioned for a movie, what scene would you use for the audition of the main characters and why?
I'd use the scene where Frankie first discovers that her long term friend Matt has feelings for her. It's an emotional scene and would test the chemistry between the two main characters!
"All I'm saying is, if you're interested in someone, there shouldn't be a problem. A million women would jump at the thought of having you in their lives."
There was a pause as Matt scanned the skyline. "I don't want a million women. I want one woman, and she's scared of relationships. She's not good at trusting, so I'm taking it slowly."
Something in his tone made her glance at him sharply, but he'd slid the sunglasses back onto his nose and she could no longer see his eyes.
Frankie was confused.
Surely he wasn't saying—?
He didn't mean—?
A delicious, terrifying excitement ripped through her. She went from envy to euphoria. She was filled with an equal amount of joy and heat. Matt was interested in her. Her. She was the woman. The thought made her dizzy with elation. Her palms felt sticky and her heart pounded like drums in a rock band. And then it dawned on her that if he knew she was interested and he was also interested, the next logical step would be to take things to the next level. That would be what he was expecting. That was what normal people did, wasn't it? That was the reason he was telling her how he felt. And if they took things to the next level—
Reality poked its way through the joy, puncturing her elation like a needle pressed against a child's balloon.
Euphoria gave way to pure panic.
"On second thought, forget it. You want to stay away from relationships that are complicated." She was stammering, tripping over her words. "It's too much trouble. Seriously, Matt, don't go there."
Admiring someone from a safe distance was one thing. When you thought they weren't interested and that it could never go anywhere, it was a safe hobby. But this—this was different. It was like admiring a tiger in a zoo and suddenly realizing that someone had removed the glass between you. There was nothing stopping his coming close.
Up until this moment she'd had no real idea that Matt was interested in her, but now she knew that he was, it changed everything.
It made the impossible possible and she found the possible terrifying.
"I've never been afraid of complicated, Frankie. I've never been the kind of guy who thinks something worth having has to be easy to get."
"Well, you should be afraid." Breathe, Frankie. In and out. In and out. "Complicated is bad. If it's complicated, maybe you should rethink. You deserve to find someone special. A nice, dependable, uncomplicated, sweet girl who isn't going to mess you around." She articulated each word carefully, her tone transmitting the message 'and that's not me'.
"Frankie—"
"And talking of working on a plan, that's what I'm doing. I'll talk to you tomorrow."
She stepped back from him, tripped over a bag of cement and virtually sprinted toward the stairs that led from the roof to the top floor of the house.
No way was she going to let this go any further, not just because she believed all relationships were doomed but because it would be impossible to get closer to Matt without his discovering all the things about herself she made a point of keeping secret."
What do you want people to take away from reading this book?
I write to entertain, and entertainment is the main element I hope readers will find within the pages of this book. If some readers are also sufficiently inspired by Frankie's story to reconsider issues from their own past that may be stopping them fully exploring their future, then that's fine too!
What are you currently working on? What other releases do you have planned for 2016?
I have one more release in 2016 – Eva's story, Miracle on 5th Avenue, is out November 29 from HQN (October in the UK), and then next year I have three more books planned – hopefully my publisher will be announcing details of that soon. I'm really excited!

Thanks for blogging at HJ!
Giveaway:

A signed copy of SUNSET IN CENTRAL PARK.
To enter Giveaway: Please complete the Rafflecopter form and Post a comment to this Q:

Frankie loves plants and flowers. Do you have a favorite flower?
Excerpt from Sunset in Central Park:
"The whole of August seems to be nothing but bridal showers,' Frankie said. "If it weren't for the fact we've only just started the company, I'd take an extended vacation." She snipped a selection of herbs from the pots on the windowsill. As well as the parsley and basil, there were chives and tarragon all growing in a tangled, scented profusion of green that made her small kitchen feel like a garden. She chopped them and added them to the eggs. "It started me thinking about stuff I haven't thought about in ages. Why the hell does that happen? Drives me insane."
Matt's gaze was warm and sympathetic. "Memories do that to you. They pop up when you least expect them. Inconvenient."
"Annoying." She added a knob of butter to the skillet, waited for it to sizzle and then poured in the eggs. "I'm not good at weddings. I shouldn't be doing them. I'm a killjoy."
"I didn't realize weddings were something you could be good or bad at. Surely all you do is buy a gift, show up and smile."
"The first two parts of that I can handle. It's the last one that gives me a problem." She tilted the pan, spreading the mixture evenly.
"The smiling?"
"Yeah, you're expected to be a cross between a cheerleader and a groupie. The mood should be happy and excited and I just want to warn them to run while they still can. I'm hoping that one day Urban Genie will be successful enough to turn them down and focus on corporate events. I think I'm allergic to weddings in the same way some people are allergic to bee stings."
While the eggs were cooking, she prepared a simple green salad, threw together a dressing of olive oil and balsamic vinegar and put the bowl on the table.
"So the only way to get you to say 'I do' would be to give you a shot of adrenaline?" There was humor in his voice and she smiled too as she eased around the edges of the omelet and folded it in half.
I'd need more than adrenaline. I'm as likely to say those words as I am to walk naked through Times Square." She picked up her glass and took a sip of wine. "Look at us. It's Saturday night and you're spending it in my kitchen with a deranged cat. And me. You need to get a life, Matt."
He put his beer down. "I like my life."
"You're a man in your prime. You should be on a hot date with four Swedish blondes."
"That sounds like hard work. It also sounds like something Eva would say, not you."
"Yeah, well, sometimes I try and sound normal." She took another sip of wine. "When you're on an alien planet it's important to try and blend in."
"You're not on an alien planet, Frankie. And you don't have to be anyone you're not. Certainly not with me."
"That's because you already know all my secrets, including the fact that the T-shirt I'm wearing is five years old." She slid a perfect omelet onto a plate, added a chunk of crusty bread and handed it to him. "Ignore me. I'm in a weird mood tonight. This is what the word bridal does to me. All that talk of fairy-tale romance unsettles me." And being with Matt unsettled her, too. Being this close to him made excitement shimmer across her skin and desire burn low in her body. She recognized sexual attraction. She just didn't know what to do with the feeling.
Excerpt. © Reprinted by permission. All rights reserved.

Book Info:
Love has never been a priority for garden designer Frankie Cole. After witnessing the fallout of her parents' divorce, she's seen the devastation an overload of emotion can cause. The only man she feels comfortable with is her friend Matt—but that's strictly platonic. If only she found it easier to ignore the way he makes her heart race…
Matt Walker has loved Frankie for years but, sensing how fragile she is beneath her feisty exterior, has always played it cool. But then he uncovers new depths to the girl he's known forever and doesn't want to wait a moment longer. He knows Frankie has secrets and has buried them deep, but can Matt persuade her to trust him with her heart and kiss him under the Manhattan sunset?
Book Links:
Meet the Author: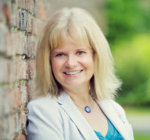 USA Today bestselling author Sarah Morgan writes contemporary romance and her trademark humor and sensuality have gained her fans across the globe. She has been nominated four times for the RITA ® Award from the Romance Writers of America and has won the award twice.
Sarah lives near London, England with her family. When she isn't writing she loves spending time outdoors. You can find out more about Sarah on her website www.sarahmorgan.com and she's always to be found talking to readers on Facebook: https://www.facebook.com/AuthorSarahMorgan
Website | Facebook | Twitter |