Today it is my pleasure to Welcome author
Christine Nolfi
to HJ!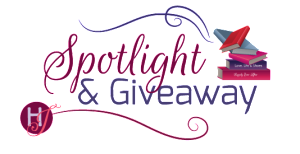 Hi Christine and welcome to HJ! We're so excited to chat with you about your new release, Sweet Lake!

Harlequin Junkie holds a special place in my heart: this is one of the first sites I visited when beginning my publishing career.
Thank you for the opportunity to visit again, with my first novel published by Lake Union!

Tell us about the book with this fun little challenge using the title of the book:
Sweet Lake: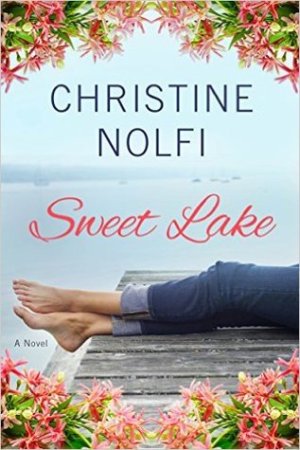 S is for sassy,
W is for whimsical,
E E is for exciting and exuberant,
T is for timely.
L is for laugh-out-loud dialogue,
A is for adventurous,
K is for the kindness espoused by the Sweet Lake Sirens,
E is for eccentric.
What's your favorite line(s) from the book?:
There are so many lines in Sweet Lake that I simply love. Here are two of my favorites:
"What good is money? I want my breasts rescued from cyberspace!"

"Your sibling carries your history, all those memories, which begin flooding your heart early in childhood and carry you forward as you collect people to love and dreams to follow on a journey beautifully twined, the sorrow with the sweet."
Please tell us a little about the characters in your book. What first attracts your Hero to the Heroine and vice versa?
Linnie Wayfair is a young woman battling to wrest control of the family's inn, a historic Ohio landmark, from her brother, a flamboyant filmmaker, as romance sparks with his attorney, Daniel Kettering. I've always wanted to write a romantic thread about a couple whose selflessness gets in the way of personal happiness—and Daniel has been waiting ten years to woo Linnie. All that pent up passion added a great deal of heat to the story.
When you sat down to start this book, what was the biggest challenge you faced? What were you most excited about?
After spending the last six years building a successful career as an independent novelist, I was floored when an editor at Amazon Publishing contacted me about writing a new series for Lake Union, their women's fiction imprint. The biggest challenge? Producing a new series as heartwarming and laugh-out-loud funny as my earlier Liberty Series books.
The challenge also provided a great deal of excitement: I love creating fictional towns, and eccentric characters to populate them. I felt like I'd hit the mark when Booklist gave this early review: "[Sweet Lake] has such a charming small-town vibe and endearing characters that readers will find themselves falling in love with quirky Sweet Lake and hoping for a series. Perfect for fans of Debbie Macomber or Nora Roberts' romances."
What, in your mind, makes this book stand out?
The quirky characters and uplifting story. In each book in the series, the romantic couple will be aided and abetted by the Sweet Lake Sirens, a group of older, eccentric women who are determined to return the vacation town to its former glory. In Sweet Lake, the advice Linnie receives from one of the Sirens, elegant Frances Dufour, spurs her to fight for Daniel—and the future of the Wayfair Inn.
The First Kiss…
When she began responding with hungry caresses, he let her go. His skin flushed, he stepped back. Daniel was a man with a respect for limits. She was vaguely aware he'd crossed a self-imposed line.

The air bristled with electricity. Enough voltage pinged between them to light up Las Vegas. Outside, Puddles barked at the moon.

Daniel was the first to land his senses on terra firma. "Why did you kiss me?" he demanded.

A lazy sort of luxury made Linnie's brain hazy. She shook her head to clear it, latching on to her anger. "Got me," she snapped. Anger was a better option than considering how she'd altered their friendship without weighing the consequences. "I've had a strange day."

"So you thought you'd cap it off by playing the seductress? Here's the thing about rules. Change them, and someone might beat you at your game."

"What's that supposed to mean?"

"You're an adult. Figure it out."

She yanked open the drawer beside his sink, grabbed a baggie. "No, thanks. I have bigger fish to fry." She dropped three cookies inside. "Should I buy a shotgun and run you and my brother out of town? Seeing as you've become fast friends?"

"This is unbelievable. You're still mad?" Glaring, he got his breathing under control. "After what just happened?"

"You betcha."

"Hold on. Let's cool down, talk this through."

"Not on your life, pal."

"I'm not your pal." His mouth curved at a rakish angle. "Not anymore."
If your book was optioned for a movie, what scene would you use for the audition of the main characters and why?
I would have the main characters audition for the first kiss scene, described above. For many years, Linnie has viewed attorney Daniel Kettering as a close friend who is always ready with good advice. In the first kiss scene, she finally unleashes the passion that has been simmering beneath their relationship for the better part of a decade.
If your hero had a sexy-times play list, what song(s) would have to be on it?
All of Me by John Legend, Ignition by R Kelly and What You Need by Weekend.
What do you want people to take away from reading this book?
Kirkus Reviews said it best: "In this charming story, each room of the inn is filled with friendship, forgiveness and love." What do I want readers of Sweet Lake to take away from the first book in my new series? The hope for love everlasting, the belief that we can forgive even our greatest hurts, and a celebration of the funny, sometimes frustrating and always heartwarming relationships we share with our women friends.
What are you currently working on? What other releases do you have planned for 2017?
I've just completed The Comfort of Secrets, my July 2017 release and the second book in the new Sweet Lake Series. I've begun research work for the 3rd book in the series, and also a stand-alone novel for Lake Union.

Thanks for blogging at HJ!
Giveaway:

Two winners; each will received a signed paperback of Sweet Lake. The contest is open internationally.
To enter Giveaway: Please complete the Rafflecopter form and Post a comment to this Q:

Linnie Wayfair suffers from a lack of self-confidence. How do you find the courage to tackle new situations when you doubt your ability to succeed?
Excerpt from Sweet Lake:
He tried again. "Want some java? Kay isn't in yet, but I can scare up a pot." Among the many things he had in common with Linnie was an inability to get the pistons firing without a morning fix. They were both addicted to coffee in its various guises—hot, iced, flavoring ice cream—no doubt they'd both purchase coffee-flavored cereal if such a thing existed.

Relief warmed her face. "You don't mind? Actually, I could use some advice."

"Always happy to help," he said, leading her through the lobby and into a ballet they'd long mastered: Linnie storming into his office after the Wayfair's bank accounts were cleaned out, seeking advice on pressing charges; Linnie dissolving in his arms at the hospital, needing reassurance her father would live. The daunting task of assuming control of the inn at the tender age of twenty-five—how he'd find her past midnight in the circle, flung out across the top of a picnic table like a kid making snow angels, her tawny hair tumbling around her shoulders.

The idea of carrying on the family legacy terrified her, a legacy carried only by Wayfair men—until her sudden promotion.

Back then, she'd yelled at the heavens for hours or until exhaustion took hold. When her eyes grew sleepy, Daniel walked her back to her car, her fingers held in his like a gift he yearned to keep.
Dismissing the memory, he waited as she studied the walls in his office, inspecting photos she knew by heart. She was wound up, rolling forward on the toes of her tennis shoes. The effort failed to make her a scant inch taller.

Locating a neutral starter, he said, "Rumor has it you and Jada are fixing up the ballroom."

She fell back on her heels, her attention stubbornly trained on the photos. "Not just us. I hired a painter. Finished early this week. You'll have to stop by—the walls used to be that dull grey, remember? I chose an off-white hue with a touch of pink at the base." Pausing at a photo of Fancy on her first day of kindergarten, she added, "We're having an event in the ballroom."

"That's news." Like everyone else, Daniel held out hope she'd reopen the shuttered portions of the Wayfair.

"The Mendozas are celebrating their fortieth," she said. "We have less than three weeks to get our acts together. You'll get an invitation. Silvia's inviting most of the town."

"Looking forward to it." He let the silence wind out. Finally he plunged in, asking, "Is this a new start? The inn used to do a healthy trade in weddings. Services by the lake, receptions in the ballroom—Linnie, the economy is improving. You can take out ads in bridal mags, drop off flyers at the local churches and the temple."

"Maybe."

"Destination weddings are a profitable sideline. Worth looking into." The comment pressed lines into her forehead, and he held up his hand in apology. "Just an idea."

"Right." She puffed out her cheeks. The endearing tic made her look like a blowfish. "Cat and Jada think I'm gutless. Do you agree?"

"I think you've been through a lot."

"There's nothing wrong with slow and steady. Rome wasn't built in a day."

"Sure."

At last she settled on the leather couch.

Taking his time, he went out to grab the coffee. There was no point in pushing Linnie. She'd take the next step, or she'd pull back and let the ballroom grow a new layer of dust. Daniel prayed for the former. The grand functions her parents had overseen were a cherished part of Sweet Lake's history. Linnie had shone at the countless events, her glossy hair drawn up on her head, the low-cut gowns she'd worn, even as a teenager, showing off too much bosom. She'd never been the prettiest girl in town, but she'd been the most vibrant.

Returning, he was relieved to find the delicate lines smoothed from her brow. "Sugar, extra cream." Seating himself, he handed over the cup.

A polite sip, and then she resolutely set the cup down. She pulled out the letter he knew was the source of her anxiety.

With a smack, it dropped to the coffee table. A familiar, scratchy cursive ran across the cover. Daniel placed his untouched cup aside.

"So it's true. Your crazy brother wrote to you."

"You aren't surprised." A statement, not a question.

Immediately he cleared up the mystery. "I ran into Frances on the circle. She told me. I'd hoped she got her facts wrong."

"I'm worse. I'd hoped gnomes would run off with the letter while I slept."

"Not likely." The flap was unbroken. "You don't intend to see what Freddie has to say?"

The query curved her spine. "What if he . . . wants something from me?"

Years of legal work had taught Daniel to recognize the omission of relevant facts. "Simple," he replied, wondering what she was hiding. "If he comes looking for a handout, tell him no."

"What if he's in trouble?"

"Then he's in trouble. Happens all the time."

"I hate him for taking the money, but what if I . . . I don't know, feel compelled to help? Play rescuer because his health's bad, do something stupid?"

The admission lifted his brows. "You care about Freddie? That's a switch. I thought you wanted him flayed and his entrails scattered before wild dogs." Despite the fetching confusion in her eyes, Daniel grinned. "Or was it wolves? I have trouble keeping track of the punishments you devise for your brother."
Excerpts. © Reprinted by permission. All rights reserved.
Book Info:
Linnie Wayfair knows just how many people are counting on her. But knowing doesn't make doing any easier.
Everyone in Sweet Lake, Ohio, wants her to muster all her business sense and return the Wayfair Inn to its former glory. Her parents hope she'll forgive her scoundrel of a brother and reconcile the family. The eccentric Sweet Lake Sirens want her to open the inn—and her heart—to new possibilities. And her hilarious lifelong friends Jada and Cat are dropping none-too-subtle hints for her to ignite a romance with Daniel Kettering, the sexy attorney who's been pining for her for years…
Now a shocking turn of events will open old wounds and upend the world Linnie has carefully built. She has to make changes quickly—and the results, though not entirely what she expected, might be what she's been yearning for all along.
Book Links:

Meet the Author: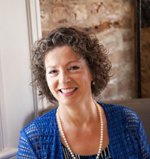 Award-winning author Christine Nolfi provides readers with heartwarming and inspiring fiction. Her debut Treasure Me is a Next Generation Indie Awards finalist. The Midwest Book Review lists the books in the Liberty Series as "highly recommended" and her novels have enjoyed bestseller status. Look for her 2017 series, Sweet Lake. Join her mailing list at http://eepurl.com/AcuEH and chat with her on Twitter at @christinenolfi. www.christinenolfi.com
Website | Facebook | Twitter |