Today it is my pleasure to host the Sweet on Texas Blog Tour with

Christie Craig

on HJ!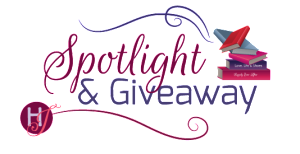 TEXAS HOLD 'EM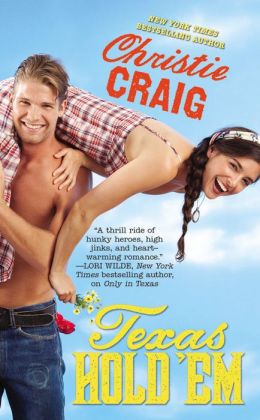 The last thing veterinarian Leah Reece needs is a man in her life. They're nothing but trouble-and not even the fun kind. But when her apartment is broken into and Leah suspects Rafael, her dangerous half-brother, of foul play, she can't deny she could use a little help. She just never expected that help would come with twinkling blue eyes and a sexy smile…
All PI Austin Brook wants is to nail Rafael DeLuna, the man who framed him for murder. He'll do anything for information-even lie about his identity to charm Leah, DeLuna's half-sister. But her sweet dimples and fiery spirit soon make her more than just his only lead. Leah becomes his every desire. As Austin closes in on DeLuna, it's clear he won't go down without a fight. Now the only way Austin can protect Leah is to reveal all of his secrets and risk losing her for good.
Here are Christie's Top 5 Scenes from TEXAS HOLD 'EM
1. First touching scene where Leah my heroine, a veterinarian, is checking out Austin's head wound. She wants him to go to the doctor, but he wants to play doctor.
She made a cute face. He wanted to pull her into his lap and taste that smile, to dip his tongue in those dimples. His heart raced. "Besides, you're a vet," he said. "You can take care of me."
"That's right. I'm a vet. And you're not an animal."
You wanna bet? She wouldn't say that if she knew what all he'd like to do to her right now. Tear her shirt off her, toss that lace bra across the room, rip those uniform pants off, get his fingers in her panties, and taste…
"I'll be fine." He tried to stop his thoughts from going south. Who was he kidding? Things had already gone south. Even with two packs of frozen vegetables in his lap, his jeans felt tight. He didn't need a hard-on for her muddling things up. They were muddled enough.
2. Water fight between Leah and Austin.
She cut her eyes up to him again. "Are you smelling my hair?"
He chuckled. "I'm trying to figure out if that's what smells like…like waffle cones."
"Waffle cones?" She pulled her hair from his hand.
"Yeah, like toasted cookie with extra vanilla."
"That would be my shampoo."
"I like it." He leaned in closer.
She reached back and brought the water gun around. "Remember the rules."
"I never was much of a rule follower." He bumped his shoulder with hers.
"You're going to be a wet non-rule-follower."
"You wouldn't do that again, would you?" He loved the humor dancing in her eyes.
She shot him, right in the chest. He grabbed the squirter attached to the back of the sink. She turned to run, but the spray got her between her shoulders. She squealed, turned, and shot him again. He gave her another squirt right in her face this time.
"Okay, I give up. You've got a bigger gun." She held up her arms, emphasizing her breasts, and damn if he didn't want to pull her into him. "Drop your nozzle," she said.
"Drop your gun," he countered.
She squirted him and turned to run. But the tile was wet and she lost her footing. He grabbed her, but she fell and he lost his balance. They went down together on the wet tile. Both of them laughing. She landed on top of him. And holy hell, she felt good there.
3. When Austin is forced to tell Leah he's been lying to her because some bad people are trying to hurt her and she's not listening to him.
"I don't have time to explain everything, but I'm going to give you the quick and dirty version. Then, you're gonna walk out of here with me. If you don't, I'm going to have to force you. Because if those men return, they'll kill us both."
She stared daggers at him, but she wasn't trying to bust his balls anymore. Call him an optimist, but he considered it a good sign.
"I'm a private detective. I came here to see if you knew anything about your half-brother. DeLuna is running cocaine and guns. There's been some people on the inside sabotaging his deals. And he's got it in his head that Luis is doing it."
Her eyes tightened. "Why does he think that?"
The pressure eased from his chest. Asking questions meant she was listening. "I'm not sure. But let's go."
"Where's Luis?" she asked.
He hadn't wanted to tell her until later, but maybe it would force her to see how serious this was.
"He's in the hospital. DeLuna got to him and—"
She shot through the space between his arm and her chair. "What hospital? Where?" She held out her hands. "Give me my keys!"
"Let's go and we'll check on him as soon as we can."
"I'm not going anywhere with you! You've done nothing but lie to me. Now tell me where my brother is!"
He let go of a big gulp of frustration. "I told you what was going to happen."
He snatched the tape from the top of the file cabinet, looking away for two seconds. She didn't waste any time. She snatched the lamp off her desk and swung.
He blocked it with his forearm, and it hurt like hell. Yanking the lamp from her hands, he backed her against the wall. She screamed as he snagged her hands over her head. Using his teeth, he pulled the tape free and then finally managed to wrap it around her hands. She started kicking. He squatted down and taped her ankles together. She slid down the wall and beat him in the head with her taped hands.
"You're going to hurt yourself," he growled.
Still screaming, she grabbed fistfuls of his hair and yanked so hard he was going to have bald spots.
"Stop it!" He stood. Dropping the tape, he carefully grabbed her around her waist, tossed her over his shoulders, and started out. She hit his back with her tied hands. He reached in his pocket for her keys and placed them in his hand, holding the back of her legs in place.
Pulling out his gun, he heard her gasp as if she'd seen it. He opened the back door. The rising sun had turned the night a dusky gray.
Just as he got to her car and clicked the locks open, headlights shot across the parking lot.
His gut clenched. She continued to scream.
The sedan came racing at them.
Bullets hit the concrete at their feet
4. When Leah pummels Austin with tomatoes after being kidnapped by him and learning more of his lies.
"I can't believe you bugged my apartment," Leah spit out.
He put the avocados and half dozen tomatoes in a basket centering the table.
He took a deep breath. "At the time, you'd hardly speak to me, and it felt like the only way to get information."
"You violated my privacy."
"I know. I regret it. But at the time, it didn't feel wrong. I'm sorry. If you want to hate me for it—hate me. But remember I'm doing everything I can to help you and your brother." He went to grab another bag.
"I don't hate you!" she snapped.
He turned around. She stood up. "But I'm so angry I could…"
She grabbed a tomato from the basket and threw it. She got him in the thigh. The ripe fruit burst and tomato guts rolled down his leg.
He looked up at her. Another tomato came hurling at him. He took that one to the head. He wiped the juice from his ear. "This is childish, but if it makes you feel better, go ahead." He pointed a finger at her. "But you won't have tomatoes in your salad tonight."
5. When my secondary heroine, Sara, shoots my secondary hero, Roberto . . . and not with a water gun. Poor guy had already been shot once, too. He was having a bad day.
"What are you doing here?" Visions of Leah's ransacked office filled Sara's head. "Where's Leah?"
Roberto collapsed against the door frame. "With Austin."
"You know Austin?" Sara asked, confused.
Roberto nodded and squeezed the top of his thigh.
She saw the dark spot in the blue denim below his hand. Blood?
"I need a nurse, Sara," he said.
She recalled the wrecked car in the back. "What happened?"
"Don't overreact."
That made her overreact.
"I was shot." That's when she noticed what he had in his right hand. A gun.
Her breath caught. She'd known it. He was a criminal. She stepped back. "You need to go to the hospital," she said. "And then prison. And when you're there, say hello to Brian's daddy." She turned to run.
"Please don't go."
She got three steps, imagined him shooting her in the back, and swung around. He wasn't pointing the gun at her. "You rob banks, too, don't you? Am I a magnet for criminals?"
"I'm not a bad guy."
"Then I'll call an ambulance. They'll take you to the hospital."
"I can't, Sara." He moved closer.
"Because they'll take you to jail?"
"I didn't do anything. I'm the one who got shot."
She stared at the gun. He followed her gaze.
"Take it. Take the gun if it'll make you feel better." He grabbed her hand and put the gun in it. "If I was a bad guy would I do that?"
"It's not loaded," she accused, convinced he was tricking her.
"It is," he said. "It's ready to shoot. I didn't know who—"
"Really?" She raised the gun and put her finger on the trigger. The sound popped in her ears and her arm jerked.
Roberto dropped to the ground.
GIVEAWAY:

2 print copies of TEXAS HOLD 'EM 
To enter Giveaway: Please complete the Rafflecopter form and post a comment to this Q:

From the five scenes listed above which one is your favorite scene why?
Bio: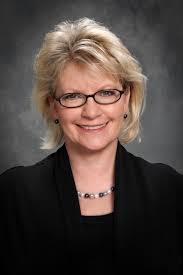 New York Times bestselling author Christie Craig grew up in Alabama, where she caught lightning bugs, ran barefoot, and regularly rescued potential princes, in the form of bullfrogs, from her brothers. Today, she's still fascinated with lightning bugs and mostly wears shoes, but focuses on rescuing mammals and hasn't kissed a frog in years. She now lives in Texas with her four rescued cats, one dog-who has a bad habit of eating furniture-a son, and a prince of a husband who swears he's not, and never was, a frog.
If Christie isn't writing, she's reading or just enjoying laughter with her friends and family. As a freelance writer, Christie also writes nonfiction books, including the humorous self-help/relationship book Wild, Wicked & Wanton: 101 Ways to Love Like You're in a Romance Novel, as well as paranormal young adult romances under the pen name C. C. Hunter.