Today it is my pleasure to Welcome New York Times bestselling author
Rebecca Zanetti
to HJ!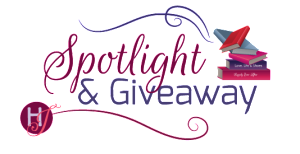 Hi Rebecca, welcome 🙂
Thanks so much for having me here today! I love the HarlequinJunkie site, and it's good to be back.
If someone wrote a biography about you, what do you think the title of the book should be? Why?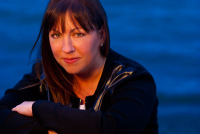 I'M NOT CLUMSY…MY MIND IS ELSEWHERE. I'm a complete klutz, but my mom has always said that I'm just thinking too hard. My husband panics when I pick up a knife to cut something, and I'm not allowed around hot irons.
Would you rather…be invisible or be able to read minds? Why?
I think I'd like to read minds, because it'd be fascinating to get inside people's heads and see what they're really thinking. It'd be awesome to get inside Stephen King's head, right?
Let's talk about your newest release: Sweet Revenge
If you had to summarize the book for the readers here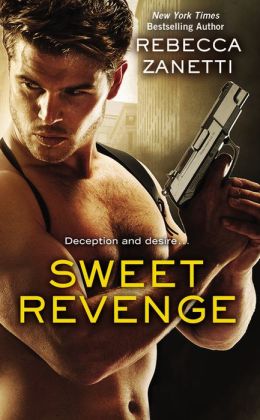 When Matt Dean's hunt for an elusive doctor takes him to the small town of Charmed, Idaho, he finds unexpected trouble on the way and ends up bleeding and battered in a small alley. The last thing he needs is sweet bar owner Laney Jacobs finding him and tending to his wounds. Raised as a soldier to kill, Matt is only confused by her kindness and yet, he can't seem to stay away from her. But he's on a mission to save his brothers and himself and needs to find the doctor who implanted explosive chips in their spines years ago. Time is drawing short, and the chips will detonate in six weeks.
Laney Jacobs moved to Charmed after accepting money she shouldn't have and has been looking over her shoulder since. She needs a bouncer for two weeks, and although she shouldn't trust Matt, she doesn't have a choice. So she hires him and tries to ignore the sexy ex-soldier until somebody starts leaving her threatening notes.
Matt and Laney both have secrets and know they should stay away from each other. Even so, when Laney touches Matt, the ever-present rioting in his head finally calms. But he'd vowed to save his brothers, and nothing can deter him from that promise. And when Matt kisses Laney, all danger recedes until there's only pleasure. But she's getting ready to run again.
When the truth about them both slowly comes to light, the danger around them explodes. Their own chance in surviving is to trust each other and fight together. It'll be the biggest risk either of them has ever taken.
Please tell us about the characters in your book?
Matt Dean is the oldest brother, and he feels responsible for pretty much everybody and everything. He'd live, die, or kill for those he loves…and has.
Laney Jacobs is brilliant and kind…and on the run. She falls for Matt quickly, but her independence and his protectiveness make for some sexy tension.
As you wrote your protagonist was there anything about them that surprised you?
This is such a great question! Matt's sense of humor caught me off guard a little bit. He was so serious in the first book, and his life has been so difficult, that his way of laughing at the world was a lot of fun to discover.
What scene did you most enjoy writing? Why?
I had a lot of fun with the first really romantic scene because there was both humor and tension. Here's a quick snippet when Matt and Laney were in the bar after closing:
Relief lifted Laney's lips as she eyed the long scratch along Matt's arm. "Problems?"
He reached for the filled shot glass. "Yeah. Problems."
"Is that why you're wearing a tree in your hair and are scratched?"
"Shrubs. I was dumped into shrubs by an accountant." He downed the liquor and held out his glass for more. "According to your friends, I have great abs and am really pretty."
She snorted and poured them each another shot. "Well, I can attest that you are both pretty and blessed with great abs."
The moment heated, as did his eyes. "Is that a fact?'
His voice should be labeled and sold with how fast his tone licked through her body. "That's not exactly a matter of opinion, so yes, it's a fact."
"Well, you've seen mine.…"
What scene was the hardest to write? Why?
The hardest scene to write was one that had Matt and his brother, Nate, and they're talking about their youngest brother, who they think is dead. They don't know for sure, and it takes a toll. Here's the snippet:
Nate reacted the only way he could and stepped into his brother, engulfing him in a hug. Matt reacted instantly, his broad hands clapping across Nate's back. For a moment in time, two of the deadliest soldiers ever created tried to offer comfort amid a whirlwind of pain.
"I'm sorry I haven't been able to grieve him. To help you grieve." Nate forced the words out, his voice cracking. "I've been clinging to the idea that he's still alive." Even now, a kernel of hope lived inside him. The second it died, he might, too.
"I know." Matt released him and levered back. "I try not to hope, but I can't help it. We need to find him, no matter what."
Nate inhaled and stepped back while nodding. "I agree." He took several deep breaths, calming himself. Time was running out. "Now, about Laney."
Raw emotion crossed Matt's face.
Reality hit Nate in the center of the head harder than any punch he'd ever taken. Heat filled his lungs, making them ache. "It's too late, isn't it?"
Matt blinked. Twice.
Nate sighed, his brain rapidly calculating scenarios. "Even if you leave her, it's too late." His big brother had fallen in love, and hard. Completely. He shook his head. "God, Matt—"
Who would you cast in the role of your characters if your book was optioned for a movie?
I know a lot of authors have characters cast for movies easily, but I always struggle with this question. ☺ I think Joe Manganiello would be an amazing hero and fun to watch, while Rachel MacAdams would be a good love interest for him.
If you could have given your characters one piece of advice before the opening pages of the book, what would it be and why?
Have faith that you're the good guys. Always.
What are you currently working on? What other releases so you have planned for 2014?
I just turned in TOTAL SURRENDER, which is the fourth book in the Sin Brother's series. It's about Jory Dean, the youngest brother, and how he fights until the last minute (literally) to save his brothers from the kill chips embedded in their spines. He also manages to fall in love with a computer hacker at the same time. Of course.
Where can readers get in touch with you?
I have a contact page on my website: http://rebeccazanetti.com/
I'm also on Facebook more than I should be: https://www.facebook.com/RebeccaZanetti.Author.FanPage
Thanks for blogging at HJ!
Giveaway:

2 Print copies of SWEET REVENGE.
To enter Giveaway: Please complete the Rafflecopter form and Post a comment to this Q:

What do you think makes a good hero in a book?
Excerpt
Laney's chair scraped back, and she muttered something to her friends and then calmly maneuvered around tables toward him, hips swaying…keeping his gaze the entire time. His shoulders went back, and his blood started to hum. Who was this woman so full of surprises?
She reached him, her eyes sparking in irritation. "Would you please stop turning the most successful businesswomen in town into simpering morons?" she whispered.
Matt blinked. Damn it. He focused down a foot at her irritated face. "What in the world are you talking about?"
Her body remained relaxed, but he could hear her heart thumping, and her expression was quickly transforming into anger. She kept her face angled away from the women at the table. "Stop smiling, stop flirting, and do your job."
He lowered his face just enough to make her eyes widen. "You sound jealous."
Ah. There was the fury. "I'm not, you jackass. Keep the charm in your pants, and stop flirting."
Okay. He may have poured on the charm with the two women he needed to investigate, but he'd been trained in subtlety and covert action. "Why are you suddenly interested in what's in my pants?"
Laney's gasp heated him in all sorts of places. "If I have to tell you again to knock it off, you're fired."
The little spitfire had better be careful who she threatened. "So you want me unavailable to those women?"
Satisfaction filled her pretty face. "Exactly."
"Okay." He grasped her hip and covered her mouth with his. The kiss was hard, quick, and enough of a taste to make him crave more. He lifted away to gauge the shock on her face. "There. Now they think I'm taken."
Book Info:
The One Man She Can't Have
Matt Dean was born to fight . . . and kill. A member of a secret black-ops military unit, he and his brothers were genetically engineered by the government to be the perfect soldiers with an expiration date. Now, with time running out, he's gone rogue in a relentless quest for the one person who can save them. His mission leads him to Charmed, Idaho . . . and to a beautiful woman with eyes like emeralds and a body made for pleasure.
The One Woman He Can't Resist
Laney Jacobs knows the mysterious, handsome stranger is trouble from the moment he walks into her bar, looking for a job. She's spent years running from her own past-the last thing she needs is a romantic entanglement. But Matt's strong arms offer her protection and his gentle touch promises passion unlike anything she's ever known. As lethal forces surround them, revealing explosive secrets about Matt's past and putting everything-and everyone-he holds dear in danger, can he save them all before time runs out?
Author Bio
New York Times bestselling author Rebecca Zanetti has worked as an art curator, Senate aide, lawyer, college professor, and a hearing examiner – only to culminate it all in stories about Alpha males and the women who claim them. She is a member of RWA, has won awards for her works throughout the industry, and has a journalism degree with a poly sci emphasis from Pepperdine University as well as a Juris Doctorate from the University of Idaho.
Growing up amid the glorious backdrops and winter wonderlands of the Pacific Northwest has given Rebecca fantastic scenery and adventures to weave into her stories. She resides in the wild north with her husband, children, and extended family who inspire her every day-or at the very least give her plenty of characters to write about.
Website