Today it is my pleasure to Welcome romance author
Liz Talley
to HJ!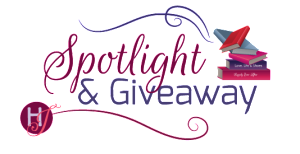 Hi Liz and welcome to HJ! We're so excited to chat with you about your new release, Sweet Southern Nights!

Thanks for letting me stop in to talk!

Please summarize the book a la Twitter style for the readers here: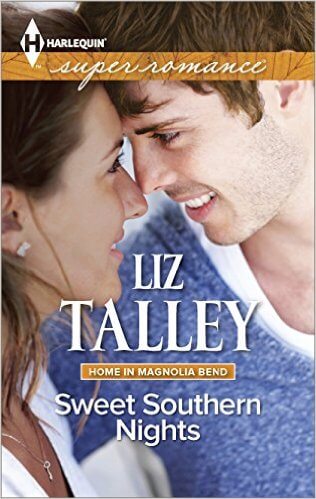 Sweet Southern Nights is a friends to lovers romance featuring two firefighters who, well, lose control of the fire smoldering between them.

Please share the opening lines of this book:
EVA MONROE ADJUSTED her helmet as Engine One roared up to the Magnolia Breeze residential complex.

"You ready?" Jake Beauchamp asked her, his blue eyes intense.

"I'm always ready," she said, fitting the Nomex hood over her braided hair and securing the Velcro on her bunker coat. Her heart galloped in her throat. Didn't matter that she'd done this hundreds of times.
Please share a few Fun facts about this book…
Eva's six year old brother Charlie likes to take off all his clothes when he gets home from school
The accidental kiss between Jake and Eva happens at the First Presbyterian Church during a rummage sale and involves knee-high stockings
Former characters make appearances, including Birdie, Carla Stanton and Cousin Hilda, along with the whole Beauchamp family
Eva's step brother is a biker….who grows teacup roses
Eva and Jake almost have sexy times in the bathroom during Charlie's birthday party (and feel really guilty about it)
What first attracts your Hero to the Heroine and vice versa?
Eva falls into insta-lust with Jake three years before the book opens. She likes his charm, his nice body and the ties he has to his boisterous, meddling family. From the moment Eva shows up at the fire dept. Jake places her in the sister category. Once she's there, he treats her the way he treats Abigail and never lets himself see her as a woman.

Using just 5 words, how would you describe Hero and Heroine's love affair?
hot, yearning, confusing, tender and fated

The First Kiss…
"Don't," she said, narrowing her eyes as he turned his right shoulder in, blocking her escape, lifting the hosiery.

He grinned and then tossed the stocking over his shoulder.

She gave a nervous laugh.

And then he moved, slamming into her. Not hard. But emphatic.

Her brain received the signals, processing the sexual energy slaking off Jake. He reached up, his hand brushing her ear. He was going to kiss her. Finally.

So Eva made it easy for him. She raised onto her toes, closed her eyes and met him halfway.

Her first thought was he tasted like spearmint gum. Her second thought was to wonder why he tugged at her hair. Her third thought was oh, shit.

Because Jake hadn't been about to kiss her…he'd been about to give her a trademark noogie.

But being Jake, he didn't gasp in outrage, ripping her from him.

No.

Jake Beauchamp would never embarrass a lady like that. He dropped his hand and made his lips soft.
Without revealing too much, what is your favorite scene in the book?
My favorite scene was an indulgence for myself. In The Sweetest September, my Rita-nominated book, Carla Stanton causes Jake's brother John a LOT of problems due to enormous grief from the loss of her daughter. John and Shelby name their daughter after Carla's daughter and John's late wife and I wrote this scene to show some of Carla's growth. In this scene, Lindsey Rebecca is handed off to Jake who in turn hands the baby to Carla (who put herself in the right place at the right time)
Carla watched the baby, a small smile on her lips. "She's a pretty baby."

"Yeah, she is. Takes after her uncle Jake, of course," Jake said, making a face at Lindsay. "Don't you?"

The baby smacked him again and laughed. Carla's smile grew.

"Here, you want to hold her?" he asked, shoving Lindsay at the woman. Her hands came up to hold the little girl, likely out of self-preservation.

"Oh, no, I shouldn't—" she started just as he withdrew his hands from around his niece.

The baby stared at Carla for a few seconds before babbling something.

"Oh, really?" the older woman said to the baby, smiling and nodding her head. "I didn't know."

Jake scanned the room and saw Shelby watching them. She caught his eye and smiled, a sort of secret knowing in her eyes.

"I'm gonna hand off this tape to Matt and I'll be right back. You got her?" he asked.

"Of course I have Lindsay Rebecca. We're already old friends, and I certainly know how to take care of a sweet baby girl," Carla said, catching the hand the baby lifted to smack her and giving it a kiss.

So she knew the baby's name? Huh
If your book was optioned for a movie, what scene would be absolutely crucial to include?
They'd ALL be crucial. LOL. Okay, Jake is going through a lot with his best friend Clint who lost the use of his legs in a car accident. A sober Jake was driving and emerged unscathed. The history between them is dark and causes some of the conflict between Jake and Eva. Jake grows to believe he's not good enough for Eva through Clint.
"Why can't you be happy for me?" Jake asked, anger starting to chew on his gut.

"Because I hate you."

"Clint."

"Yeah, let's just be honest. Hatred for you has festered inside me for a long time. I got accustomed to it. It was almost comforting. Do I love you? Yeah. Do I hate you for all you've taken from me? Yeah."

Jake had no words. He knew Clint had resented the loss of his legs, had mourned the death of the girl he'd been dating and sometimes allowed jealousy of Jake to break through the surface, but hate? "I'm sorry you feel that way, but you have no right to tell me to stay away from Eva."

"Yeah, I do," Clint said, angling his chair so he faced Jake. His longtime friend's face seemed carved out of unrelenting stone. Something horrible burned inside Clint's eyes, something he'd nurtured for too long. "Because I care about Eva. Because she doesn't deserve you. She deserves more than some man who will use her and discard her. So why don't you, for the first time in your life, take the unselfish route and leave her alone?"
Readers should read this book …
because it's realistic. I pride myself in writing characters who are like readers. Is there a fantasy element? Of course. But more than that my stories are identifiable, my characters are flawed and redeemable and the world-building in Magnolia Bend makes a reader wish he or she could sit down at Fancy's dinner table and spend time with the Beauchamps. There's a Southerness, a warmth and more than a nod to the complexity of falling in love in the modern world.
What are you currently working on? What other releases do you have planned for 2015?
Coming in November I have a Wrong Bed Christmas release with Blaze. In that book, I'm paired with Kimberly Van Meter as a two-for-one. In February 2016 my first full-length Blaze Cowboy Crush will release along with my first single-title book with Montlake in the Girls of Morning Glory series. Currently I'm working on the second book in that series and I hope to return to Magnolia Bend to bring readers a satisfying conclusion for Matt Beauchamp, the sibling hanging in limbo separated from his wife. So lots coming up!
Thanks for blogging at HJ!
Giveaway:

I will give away all three Magnolia Bend books – The Sweetest September, Sweet Talking Man and Sweet Southern Nights. Print or digital. US and Canada only.
To enter Giveaway: Please complete the Rafflecopter form and Post a comment to this Q:

Since this is my first true friends to lovers story, I'm interested in how many readers fell in love this way? I can raise my hand….although I was in the 8th grade. Checking each other's English homework led to being friends before we were…more than friends.
Excerpt from Sweet Southern Nights:
She climbed into his big red truck, pulled the lap belt across her and stared stonily ahead.

Stay strong, Eva.

Jake started the truck and minutes later, they roared down the highway. He leaned over and turned on the radio. An old Conway Twitty song played. Jake grinned and sang along.

Jake had a good voice—mellow, sexy and rich.

At one point in the chorus, he pointed to her. She sang Loretta Lynn's part. And for a few seconds the world slipped away and there was just Jake, an old favorite song and a pretty fall day.

After driving for ten minutes, Jake pulled off the highway. Seconds later he parked next to an old fence that needed repairing. He shut the truck off.

"Where are we?"

"My thinking place."

Eva snorted. "Since when do you think?"

Jake unclicked his seat belt. "Okay, fine. It's my thinking slash make-out place."

Eva laughed. What else could she do? This was Jake, and he was outlandishly wonderful, deadly sexy and so very, very dear to her. And he had something on his mind. "So…?"

"Get out. I want to show you something."

Eva climbed out and eyed the fence Jake had just hopped over. It looked like a tetanus shot waiting to happen.

He crooked an eyebrow. "I can help you if you want."

She snorted and backed up. Three steps and an arm lock insured she cleared the wire fence by a good half foot. Unfortunately, she'd overshot the landing, tumbling forward, skidding on slippery pine needles and crashing onto her bumpus.

She started laughing as Jake shook his head. "Never let a man help you, will you?"

He extended his hand—she brushed her hands off and took it. He jerked her to her feet and right into his arms. "I can let a man—"

His lips covered hers.

"Mmm, Jake," she protested, giving him a light shove. He shook his head and kissed her harder.

And it was wonderful.

So instead of resisting, she lifted her hands and tangled them in his thick hair, twisting her fingers in the softness, opening her mouth so he could do whatever he wanted. His hands curled around her, one hand on her ribs, the other on her waist. He held her tight like he might never let her go.

Eventually, he tore his mouth from hers, resting his forehead against hers.

"Eva," he groaned. "Oh, my sweet Eva."

Something warmer than desire stole across her heart.

Oh, how she wanted to be his Eva.
Excerpts. © Reprinted by permission. All rights reserved.
Book Info:
One kiss can change everything
Eva Monroe is always cool under pressure. As a firefighter, it's part of the job. But after kissing Jake Beauchamp in a moment of confusion, she's struggling to keep it together. Jake's her best friend and coworker—two very good reasons why crossing this line is a bad idea.
Yet something between them must've changed, because one kiss isn't nearly enough—for either of them. But Jake is haunted by a past tragedy and isn't the commitment type. With more than just Eva's heart on the line, she needs to end things now before this fire burns out of control.
Book Links:

Meet the Author:
After finaling in RWA's prestigious Golden Heart in Regency romance, Liz Talley found a home writing sassy contemporary romance. Her first book starred a spinster librarian – Vegas Two Step – and debuted in June 2010. Since that time, Liz has published thirteen more books with Harlequin, Amazon and Berkeley. Her stories are set in the South where the tea is sweet, the summers are hot and the men are hotter. Liz lives in North Louisiana with her childhood sweetheart, two handsome children, two dogs and a mean kitty. You can visit Liz at www.liztalleybooks.com to learn more about her upcoming books
Website | Facebook | Twitter |