Today it is my pleasure to Welcome author
Robyn Neeley
to HJ!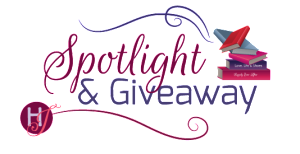 Hi Robyn and welcome to HJ! We're so excited to chat with you about your new release, Sweet Texas Charm!

Thanks so much for having me, Harlequin Junkie!

Please summarize the book for the readers here: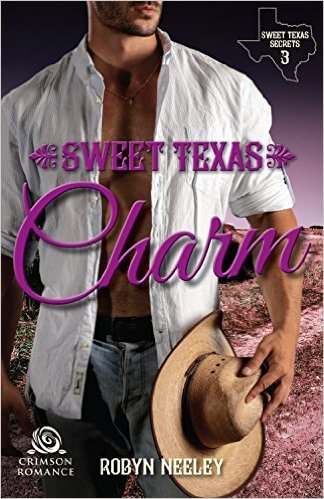 Sparks fly in Sweet Texas Charm when Guac Ole CEO Grayson Cooper learns that his late father willed away 50 percent of the family company to production line supervisor Becca Nash. He's got thirty days to find out 1) why his father gave away shares promised to him to a college dropout with no corporate management experience and 2) get his shares back. Unable to use his sweet Texas charm to get Becca to lower her defenses, he concocts an undercover boss plan.

Please share the opening lines of this book:
Guac Ole CEO Grayson Cooper stepped into the Silver Spurs–a man on a mission.
He scanned the crowded country-and-western watering hole, more than ready to zero in on his target and take aim.
Unfortunately, Becca Nash hadn't arrived.
Please share a few Fun facts about this book…
This is the second series I've written with Monica Tillery and Nicole Flockton. The first, The Emerald Springs Legacy (also written with Elley Arden and Holley Trent) was an absolute blast to write. Reading a series in which each book is written by a different author is a special treat for the reader who gets to experience the same characters and world in a fresh way simply because of our different writing styles. The Emerald Springs Legacy boxset is still available (shameless plug!) and is full of handsome heroes, feisty heroines, and an abundance of tea!
Last summer, I found the cutest socks with avocados at a boutique in Rehoboth Beach, Delaware. I had to purchase them for Nicole and Monica since guacamole is an important ingredient in this series, and I also incorporated the socks into my book. It's quite a shock for my heroine to see her new production line worker wearing the socks since she knows they belong to my CEO hero!
I love writing holiday romances, and while this story takes place in August, I managed to slip Christmas in there! North Pole … Guac Pole … same thing.
If your book was optioned for a movie, what scene would you use for the audition of the main characters and why?
Definitely the scene where my hero and heroine are trying to up one another on who is the biggest fan of the avocado. My heroine wins with her avocado-based lip gloss. It's an electrically charged scene that includes their first kiss.
"So, Grayson …" Maybe the wine was starting to take effect, or maybe it was the pretty dress and strappy shoes boosting her confidence to get her flirt on. "If you're such an expert on all things avocado, when is National Guacamole Day?"

"Oh, please. September sixteenth. The day's practically a national holiday for my family."
He raised a playful eyebrow. "Bet you can't answer this. When is National Nachos Day?"

She folded her hands across her heart. "Only my favorite day of the year. November sixth."

"Impressive." "It looks like we have a tie." His lips curled up. "Not so fast." He slid off one shoe and lifted his foot onto the bed, rolling up his jeans. "Check these out."

Becca bent down to get a better look. "Are those avocados on your socks?"

"Yep, and I have six other pairs, one for every day of the week," he said proudly. "Wow. That is something." "It's okay if you have to concede." He fixed his jean cuff and slid his shoe back on. "I won't tell anyone. Shall we continue the tour?"

"Not so fast, Avocado Man. I can top that." That declaration got one big ol' suggestive eyebrow. "How? Bra? Panties?" He stepped a little closer, causing her limbs to shake. She steadied herself, but it was no use. His closing into her space was also causing her heart to pound.

"Neither." She pressed her top lip into her bottom one. "Avocado lip gloss." His gaze rested unmistakably on her mouth. Becca brought up her clutch, unzipping the top. "I have it right here if you don't believe me. You could try it yourself." "I would like a taste." He brought his finger underneath her chin, tilting her head up. "But I have a much better way, if you'll indulge me."

"If you must." She tried to play all cool, lowering her lashes. "I mean, my reputation is on the line as the biggest fan of the avocado in this room and all." She closed her eyes at the moment Grayson's lips made impact, a fireball exploding through her.
What are you currently working on? What other releases do you have planned for 2016?
I am currently working on the fourth book in my Bachelors of Buttermilk Falls series. The series involves a town full of bachelors and an enchanted sparkly pink mixing spoon that helps to reveal their soul mates in cake batter (yep, cake batter!). It's small-town romantic comedy with a magical twist.

Thanks for blogging at HJ!
Giveaway:

2 Digital copies of Sweet Texas Charm (Sweet Texas Secrets)
To enter Giveaway: Please complete the Rafflecopter form and Post a comment to this Q:

In the above excerpt, Grayson and Becca show their affection for the avocado, claiming to celebrate National Avocado Day and National Nachos Day. What food or drink would you like to celebrate for one day? Mine is National Chocolate Chip Cookies Day (which is May 15 and you bet, I'll be celebrating with a big 'ole cookie!)
Book Info:
Small town. Big secrets. Welcome to Sweet Ridge.
Grayson Cooper is livid when he learns his father left him a keychain with a strawberry charm rather than ownership of the successful Guac Ole company. He's been groomed for this position since he escaped the factory floor as a teen and joined Jack in the corporate offices. But what good is the CEO title without the stock shares?
College dropout Becca Nash is dumbfounded to learn that she now owns fifty percent voting stock in the company where she's just a line supervisor. The pay bump will help her take care of her mother's nursing home care, but the corporate halls intimidate her – and who wants to hobnob with those snobs anyhow?
Stymied at every turn by her attitude, Grayson goes undercover boss to find out how he can steal back those shares, but surprisingly loses his heart to Becca instead. What he does discover is a secret that could blow apart not only Becca's world but his whole family. With so much hanging in the balance, Grayson must decide whether it's better to follow his head or his heart.

Purchase Sweet Texas Charm: Amazon | Barnes & Noble | iTunes | Kobo | Google Play


Meet the Author: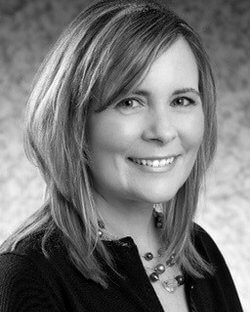 Robyn Neeley is an East Coaster who loves to explore new places, watches way more reality TV than she cares to admit;,can't live without Dunkin Donuts coffee, and has never met a chocolate chip cookie she didn't like. If you have a must-read romance suggestion or a fabulous cookie recipe, she wants to know. Visit her at www.robynneeley.com.
Readers can find me on social media at https://www.facebook.com/RobynNeeleyAuthor/ and @RobynNeeley. I also send out a quarterly e-newsletter with updates and exclusive subscriber giveaways. One regular feature is a small business spotlight where I interview one of my amazing friends who sells jewelry, gourmet products, wine, you name it! They always come with a fun giveaway. Readers can sign up for my e-newsletter at www.robynneeley.com.