Today it is my pleasure to Welcome author
Nicole Flockton
to HJ!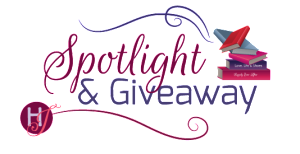 Hi Nicole and welcome to HJ! We're so excited to chat with you about your new release, Sweet Texas Fire!

Hi HJ! So excited to be back visiting you again.

Tell us about the book with this fun little challenge using the title of the book: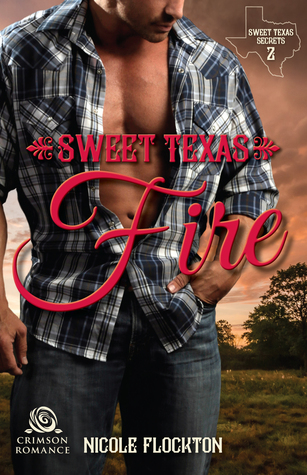 S is for Sassy
W is for Winning
E is for Engagement
E is for Entertaining
T is for Trouble
T is for Texan
E is for Exasperating
X is for X-Rated (slightly :D)
A is for Adorable
S is for Suspicious
F is for Forgiving
I is for Inheritance
R is for Romantic!!
E is for Endearing
Whew that was tough!
What's your favorite line(s) from the book?:
These lines are taken from the first meeting between Gage and Charlotte.
"We shared a few lunches together. I told him all about this pain-in-the-ass oilman I had to deal with. And if you need clarification, that pain-in-the-ass oilman is you."

This is one of my favorites.

"Hey, where did you go?" A soft hand touching his arm pulled him from his dark thoughts.
"Down the lonely path called memory lane."
"Didn't look like it was a pleasant journey."
And here's another
"Is that a cat?"
"No, what it is, is Gavin's idea of a sick joke. He and Macy talked me into taking the cat Macy hit with her car."
Please tell us a little about the characters in your book. What first attracts your Hero to the Heroine and vice versa?
Gage is a man who has a burden on his shoulders and he has a lot to prove. Getting the land from his father is important to him. He's determined to get it no matter what the cost.
Charlotte is a woman working in the very much male oriented world of Oil and Gas. She takes no prisoners but she also cares about protecting the environment. She's focussed and fierce.
My characters are pretty much enemies when the book opens. They've never met in person and they've both conjured up images of how the other person is supposed to be. Gage imagines Charlotte as a bitter divorcee from Britain and Charlotte imagines Gage resembles Colonel Sanders! Both are kind of speechless when they lay eyes on each other. Gage is as far from Colonel Sanders as Australia is from Alaska. And Charlotte is Australian not British and she's definitely not a bitter divorcee. The attraction is instant but they both put it down to the fact they really don't like each other.
When you sat down to start this book, what was the biggest challenge you faced? What were you most excited about?
This is the second book in a three book series I'm doing with Monica Tillery and Robyn Neeley. The challenge is when you're writing dialogue for a character that isn't your own you have to try and keep it to true to how the other authors envisage their characters.
Finding where the characters will take me is the what I'm always excited about. I have a synopsis but sometimes my muse and the characters don't always stick to it. This is why I don't plot LOL.
What, in your mind, makes this book stand out?
This book is about forgiving yourself for past mistakes and realizing what you thought you wanted isn't what you need. It's about cementing old relationships and making new ones.
The series is about taking the time to look at the world around you and you may find what you didn't realize you were missing.
The First Kiss…
The first kiss for Gage and Charlotte actually happens on their wedding day!
Breathing deeply, she said the words that sealed her fate and slid the ring home.

"By the power vested in me and the State of Nevada, I now pronounce you husband and wife. You may kiss your beautiful bride, Gage."

Oh God, the kiss. In the back of her mind, she'd known that they'd have to do this. How ironic that their first kiss was to be one that sealed their marriage. Would he kiss her on the cheek? On the lips? Would it be a short kiss or a long kiss? What if he kissed like a wet fish?

Gage closed the gap between them and cupped either side of her face. His touch warmed her cheeks.
"Hi, Mrs. Cooper," he whispered before he melded their lips together. He sipped slowly at her lips, encouraging her to open beneath him. The jolt of desire zipping through her took all sensible thought process away. Acting on instinct, she opened to let him in. As quickly as it started, though, the kiss was over, leaving her wanting more. More of his kisses. More of his touches. More Gage.
If your book was optioned for a movie, what scene would you use for the audition of the main characters and why?
I think it would have to be the first time they meet. As I said, they've both got misconceptions about the other, so that meeting sets the tone for the characters and their chemistry together.
The silence stretched between them. It almost looked like Gage was testing her. But she'd grown up with three brothers. She had plenty of patience and fortitude when dealing with the way a male mind worked. However, she didn't intend to spend the rest of her day in a Mexican standoff with this man.

"How'd you do it?" he asked, as she was about to open her mouth and ask him exactly why he was in her office.

"How did I do what?"

"Did you sleep with him to get it?"

What the hell? Get what? And to suggest that she'd slept with somebody to achieve it was the most insulting thing Gage Cooper could say.

Anger bubbled inside, ready to burst out and fry the rude man standing in front of her.

Wait. Don't fly off the handle. Even though he's being a complete asshole, he's a client.

"I really have no idea what you're talking about. How about you explain to me what it is you think I've done? If it's work-related, I'll have you know that I've never slept with anyone to get anything. Any promotion or job opportunity I've achieved has been through hard work."

Gage stood up to lean over the table, so she stood, as well. No way was she going to let him feel like he could threaten or intimidate her.

"What I'm talking about is the piece of land you inherited."
If your hero had a sexy-times play list, what song(s) would have to be on it?
Hmm that's interesting. Let's see. It would a different list. A combination of old and new songs.
Lady by The Little River Band
Powerful by Major Lazer (featuring Ellie Goulding & Tarrus Riley
All of Me by John Legend
Laid by James
The Freshman by The Verve Pipe
Photograph by Ed Sheeran
What do you want people to take away from reading this book?
I've said it further up but it's really a journey of letting go of the past. Forgiving yourself for the mistakes you made and those mistakes don't define who you are. If you look beyond what is in front of you, you will find what you're really looking for.
What are you currently working on? What other releases do you have planned for 2016?
I'm currently working on a follow up to Tangled Vines and another series. I've want to also start the third book in my "The Freemasons" series. As for upcoming releases. Nothing definite yet but hopefully I'll get a couple more books out this year.

Thanks for blogging at HJ!
Giveaway:

I'm giving away two copies of any e-book from my backlist.
To enter Giveaway: Please complete the Rafflecopter form and Post a comment to this Q:

Have you ever received an unexpected inheritance? And if not would you like to?
Excerpt from Sweet Texas Fire:
Gage eyed the multicolored balls scattered across the pool table. Grayson snickered in his ear.
"Snookered you real good, didn't I?"

"Whatever. Now move, so I can whip your ass."

"Whatever you say, little brother. Whatever you say. But this game is mine. Like always."

Gage laughed at his brother's antics. He had to admit, he was glad he'd made the time to come to Sweet Ridge. He'd spent the day walking the perimeter of the land he would soon own. He planned to head out there again tomorrow to take photos to send to his survey people.

"Geez, Gage, watching you decide what to do is like watching paint dry. I'm going to be turning gray if you take too much longer to sink a ball. Macy's not gonna love me with gray hair."

"Aww, baby, I'll still love you when you're old and wrinkly."

Gage looked up and almost dropped his cue when he spied who was standing behind Macy.
What the hell was Charlotte Wilkinson doing in Sweet Ridge? And why the hell was she with Macy, of all people?

Her chin rose a notch, like she knew what he was thinking. She certainly didn't look shocked to see him.

Gavin finally released Macy, and Miss TV Personality walked over, dragging Charlotte with her.

"Gage, darlin'. Good to see you again." He accepted the kiss Macy placed on his cheek.

"You, too, Macy. Although I have to wonder what's happened to that smart brain of yours, hooking up with a doofus like Gavin."

Macy laughed and shrugged. "What can I say? I love him."

"Well, there's no accounting for taste," Gage said drily and smiled when Macy hit him on the shoulder.

"Babe, aren't you going to introduce us to your friend?" Gavin came to stand by his girl.

"Oh, yes. This here is Charlotte Wilkinson. I had dinner with her at the diner after Betty Lou introduced us. Actually, she insisted that I meet Charlotte. I'm glad she did. Although Gage already knows Charlotte, don't you?"

"Yes, I do. It's good to see you again, Charlotte. What brings you to Sweet Ridge?"

"Gage." She inclined her head like she was the queen of England and he was a lowly servant.
He had a feeling he knew exactly why she was here.

"This is Charlotte Wilkinson?" Grayson whistled long and low. "Bro, you've been holding out on us. I wonder why."

Gage's temper simmered below the surface.

"Hello, Charlotte Wilkinson," Grayson drawled. "I'm Grayson, the best Cooper brother of the lot."

Charlotte smiled. "Hello, Grayson. The best brother, huh? Guess we'll see if that's true."

"Ignore him, Charlotte." Gage sent him a back off look, and Grayson laughed.

"Hang on a minute," Gavin burst out. "Charlotte Wilkinson. You inherited Gage's piece of land from Dad, didn't you? Why are you here?"

"Leave it, Gavin. It doesn't matter." His tone was harsh, letting both his brothers know he would take them to task if they continued to be jerks toward Charlotte. It surprised the hell out of him that he lifted a finger to help her. Wasn't she supposed to be his enemy?

"Thanks, Gage, but I don't need your help." Charlotte looked first at Gavin and then Grayson.

"Yes, I did inherit land from your dad. I liked Jack, and I wasn't expecting the inheritance. And that's all I'm going to say on the issue. What I do with that land is none of your concern."

Fine, she didn't need his help. And seeing the stunned looks on Gavin and Grayson's faces, they hadn't expected her to stand up to them.

"Ha, you boys just got burned." Macy laughed loudly. "How can you be angry when you get told off in that cool accent?"

"Easily," Grayson muttered.

Gage had enough. Another minute of this shit and his bad mood would start a new family rift.
Excerpts. © Reprinted by permission. All rights reserved.
Book Info:
Small town. Big secrets. Welcome to Sweet Ridge.
Gage Cooper has always wanted the family cabin. Not only for the oil on the property, but as a way to prove to his father that Gage's past doesn't define his future. When his dad wills the land to stranger Charlotte Wilkinson and all Gage gets is a mysterious key, he's determined to do anything to get his rightful inheritance back.
Charlotte Wilkinson never expected to inherit a piece of property in Sweet Ridge, Texas – the Aussie businesswoman is focused on building an environmental analyst career here in the States. But the moment arrogant oil-man Gage Cooper walks into her office accusing her of seducing his father, all plans for selling the property to him fly out the window.
Then fate threatens to send her back to Australia and the dueling duo are forced to accept a fake marriage to keep their dreams alive. But as they discover common ground and a surprising chemistry together, suddenly Gage must decide what's worth more: the land he's always coveted or a future with Charlotte.
Book Links:

Meet the Author: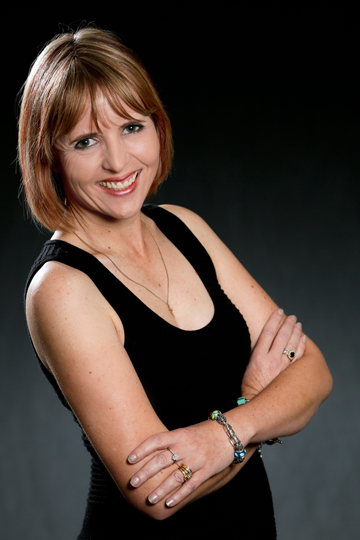 Bestselling author Nicole Flockton writes sexy contemporary romances, seducing you one kiss at a time as you turn the pages. Nicole likes nothing better than taking characters and creating unique situations where they fight to find their true love.
On her first school report her teacher noted "Nicole likes to tell her own stories". It wasn't until after the birth of her first child and after having fun on a romance community forum that she finally decided to take the plunge and write a book.
Apart from writing Nicole is busy looking after her very own hero – her wonderfully supportive husband, and two fabulous kids. She also enjoys watching sports and, of course, reading.
Website | Facebook | Twitter |