Today it is my pleasure to Welcome author
Monica Tillery
to HJ!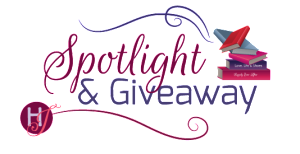 Hi Monica and welcome to HJ! We're so excited to chat with you about your new release, Sweet Texas Kiss!
Please summarize the book for the readers here: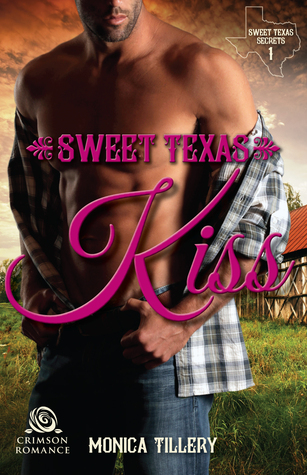 Our new Sweet Texas Secrets trilogy is the story of the three sons of a late guacamole tycoon. Dear old Dad leaves the boys' inheritances to three random women, using his will to do a little matchmaking. Sweet Texas Kiss kicks off the series with the eldest brother Gavin's story. His two younger brothers, Gage and Grayson, get their own books, Sweet Texas Fire and Sweet Texas Charm, respectively. Gavin is a veterinarian who loves the small town of Sweet Ridge, prides himself on being a pillar of the community, and looks forward to raising a family of his own in the house where the Cooper boys grew up. His plans are turned on their head when he finds out that his father left their house to his high school rival, Macy Young. Sparks fly when the two are reunited under less-than-pleasant circumstances and he has to put aside his old grudges to make way for a happy future.

Please share the opening lines of this book:
Gavin Cooper paced the length of the airless office, the old wooden floors creaking beneath his feet, and blew out a frustrated breath. Everything about his father's death had been drawn out: the illness, the funeral arrangements, even the removal of his hospital bed and equipment from the home. He and his two younger brothers already knew what was in the will, so why the big production now?
Please share a few Fun facts about this book…
I'm related by marriage to a man who started a huge guacamole company, so that inspired the whole guacamole tycoon dad idea.
Gavin Cooper is a veterinarian, so naturally there are a few cute and cuddly animals in the book. I needed a name for a kitten, and I used my super-secret baby girl name that I've always wanted to use and never had the chance.
It took a long time to figure out Gavin's story, but I had so much fun working with Robyn Neeley and Nicole Flockton on the Emerald Springs Legacy continuity that I wasn't about to pass up the chance to be involved with this series!
I create a Pinterest board for every book I write. This time we made one for the series with characters and inspiration from across the series. Check it out at https://www.pinterest.com/monicatillery/sweet-texas-secrets/
If your book was optioned for a movie, what scene would you use for the audition of the main characters and why?
I love Gavin and Macy's first kiss.
"I don't feel sorry for you." His voice rolled around her, pulling her in. "I think we've both held on to the guilt long enough."
Without warning, Gavin dipped his head and kissed her gently on the forehead, lingering as she leaned in to him. His lips were soft and firm, sending heat through her body. She wanted more. Moving into his waiting arms, she tilted her face up until their lips met, and he kissed her. Slowly at first, as though gradually deciding whether or not to continue, and then more insistently. Their breath mingled, the kiss stretching out luxuriously as she savored him, giving herself over to the decadent taste of his mouth. Electricity crackled between them, so intense that she thought she'd actually see the sparks if she opened her eyes. It had been so long, too long, since she'd connected with anybody. The hunger took over, and encouraged by the hint of satiation promised by the kiss, Macy let her hands explore Gavin's body.
Her fingers danced over the back of his neck as she deepened the kiss, his skin warm beneath her touch. A low sound, deep in his throat, spurred her. Macy pressed her palms against the hard muscles of his chest and gave in to feeling every square inch of his broad shoulders. Throwing common sense aside, she pulled herself onto his lap, straddling his waist, and tucked her body against his, thrilling at the delicious sensation of fitting together perfectly. Her knees pressed against the thick, fluffy rug beneath them—what would it be like to feel that rug beneath her bare skin in front of the fireplace?
Except she wouldn't be in Sweet Ridge when it was cold enough to enjoy a roaring fire. She'd be back at home in Nashville, working, and alone. Suddenly aware of how foolish going any further with Gavin would be, she pulled back. His eyes were heavy-lidded, as drugged with their chemistry as she was, and it took every bit of self-control she had to speak.
"I don't think we should do this."
What do you want people to take away from reading this book?
I love writing characters who don't feel lovable and are blindsided when they meet that one person who sees them for who they are and loves them wholly. Sweet Texas Kiss is about finding love where you least expect it, when things are not what they seem.
What are you currently working on? What other releases do you have planned for 2016?
I don't have anything on submission or under contract right now…eek! I have been stalled and stumped on my new book, stuck writing and re-writing the first fifty pages. Fortunately, I attended a great local writers' conference last weekend and found some ways to get the ball rolling again!

Thanks for blogging at HJ!
Giveaway:

2 Digital copies of Sweet Texas Kiss (Sweet Texas Secrets)
To enter Giveaway: Please complete the Rafflecopter form and Post a comment to this Q:

Gavin is a veterinarian who would do anything for his pet and for those of his clients. Tell me about your beloved animal companion or one who touched your life.
Excerpt from Sweet Texas Kiss:
The front door opened, and Macy jumped. A big black Lab barreled into the living room, demanding attention before she had time to be alarmed that someone was walking into her house. Gavin followed, calling Merle and hanging his leash on a hook by the front door like he owned her place.
"What the hell are you doing here?"
"I live here." Gavin closed the door behind him and tossed a few envelopes and catalogs onto the stack of mail. "Sorry if I frightened you."
Merle trotted off into the kitchen, and soon she could hear him slurping water from his dish. What was going on? She'd thought that Gavin would probably still have a key, might have some things at the house he needed to pick up, but he couldn't live here.
"Yeah, well, when you walk into someone's house without knocking, it can be a surprise. You can't live here." She knew she sounded flustered instead of confident, and she tried to rein in her irritation enough to confront the situation calmly.
"And yet, I do live here. I moved in to help my dad when he was sick." He casually sorted through the stack of mail. "Monday is garbage day, so we need to get the recycling ready."
He left her standing there, mouth hanging open, alone in the spotless living room, and ambled to the kitchen. Merle trotted back in and circled the fluffy plaid dog bed in front of the fireplace three times before lying down and winding his tail around his body. This wasn't happening, couldn't be happening. Sure, she didn't know what she was going to do with the house and probably wasn't going to live there herself, but Gavin had no right to be here. She confronted him in the kitchen, where he was casually sipping a glass of ice water.
She balled her fists, careful to keep from shouting. "Look, I don't know what you're trying to pull, but your dad left me this house. You have to leave."
He put the glass down onto the countertop, still casual and unconcerned in the face of her demand. "No."
Excerpt. © Reprinted by permission. All rights reserved.

Book Info:
Small town. Big secrets. Welcome to Sweet Ridge.
The Cooper brothers receive the shock of their lives when their deceased father, owner of the lucrative Guac Ole company, wills away their inheritances to three random women.
No one's more surprised when Jack Cooper leaves the family estate to music superstar Macy Young than his oldest son. Seeing his childhood memories being handed over to his high school rival – the first woman to break his heart – stings, especially when Gavin is left only a pair of old reading glasses and a cryptic note. Luckily, Macy can't sell the house for one year – plenty of time for Gavin to find a way to get it back.
Living in the harsh spotlight of country music fame has cost Macy, and a little hometown peace and quiet just might heal her soul. But giving up and giving back Gavin's greatest prize may not be the tune she plans to sing.
Can a country star and a country veterinarian find a way to bury their animosity and rediscover their first love in the process?
Sensuality Level: Sensual
Book Links:

Meet the Author: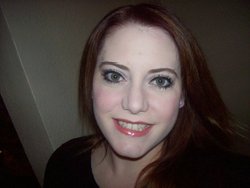 Monica Tillery lives in Texas with her own real-life romance hero and two wonderful sons. When she's not reading and writing romance, Monica can be found enjoying her family, hanging out and playing games with friends, and wasting time online. Find Monica at www.monicatillery.com, on Facebook, and on Twitter @monicatillery.
Social Media:
I'm always on Facebook! Find me at www.facebook.com/monicatilleryauthor.
You can check out my website: www.monicatillery.com, follow me on Twitter: @monicatillery, or shoot me an email any time: monica.tillery@gmail.com. I would love to hear from you!