Today it is my pleasure to Welcome author
Kira Archer
to HJ!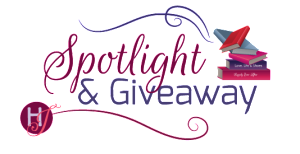 Hi Kira and welcome to HJ! We're so excited to chat with you about your new release, Sweetly, Deeply, Absolutely!
Please summarize the book for the readers here: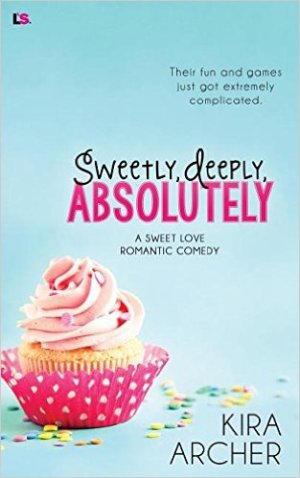 Sweetly
Wicked,
Excitingly
Engaging,
Totally
Lovely
Yarn;
Deeply
Enjoyable,
Especially
Pleasing and
Loyally
Yearning;
Adorably
Bubbly,
Somewhat
Out there,
Laughingly and
Unabashedly
Tender;
Experience the
Lovable
Yumminess.

Please share the opening lines of this book:
Jenny Boyd knocked back her second drink and sucked in a breath to help cool the burn scalding its way down her throat. Two drinks was all it took to get her pleasantly fuzzy around the edges. She could probably risk one more and still be able to shake her groove thing on the dance floor, but she'd pace herself. Because she wanted to dance tonight.
Please share a few Fun facts about this book…
The exhibits mentioned in the book that Jared shows Jenny are real exhibits you can see (or were at the time the book was written). I wouldn't suggest using the Touch Tunnel the way Jenny and Jared do though…
I gave Jenny a love of owls so I could have something fun to build a giveaway around (and seriously, there are a LOT of adorable owl things out there and I went way overboard so don't forget to enter the giveaway!)
Fellow Entangled author Sarah Ballance and I write each other messages in our acknowledgments. We've been having an ongoing conversation in those for quite a few books now. We find this hilarious. We are also easily amused.
Baklava is a big feature in this series, mostly in books 1 and 3. It had been a while since I'd eaten any so to get in the mood to write this one, I bought one of those big trays of baklava from Sam's Club that had all the different flavors (regular, chocolate, etc). My kids were thrilled until they ate some. They weren't huge fans. Neither is my hubs. I, unfortunately, am. And I had this big tray. That was eventually empty. We may never know what became of it all *cough*
I never started out meaning to give Jared his own book. And he's ended up my favorite character of the series. Dude just won me over with his sexy, goofball ways 😉
Was there a scene in this book that was harder to write than others?
There wasn't one that was harder, necessarily, but this is one of my favorite scenes in the book. It's the opening scene but it was actually added after the first draft was finished. I didn't like the way it opened originally and wanted to show Jared in his element.
Excerpt:
Gretchen snorted and looked back at His Royal Gorgeousness. "What is he doing?"
"Juggling?"
Jenny watched, mouth open, as Man-Candy juggled three limes in the air while bending backward, tilting his head enough so that the laughing female bartender could pour a shot directly into his mouth. The crowd gathered around him cheered and he popped back up, still juggling.
"Lime!" he shouted.
The bartender tossed a lime slice into the air and he tried to snatch it with his mouth. And missed. To the disappointment of his groupies.
"Again!" he said.
The bartender grabbed another slice, aimed it carefully, and tossed it in an arc. He staggered backward, keeping the limes in his hands going while he focused on the one falling through the air.
"Incoming," Gretchen said, getting out of the way of certain disaster as he stumbled toward them, his attention intent on the lime slice.
He caught it in his mouth right as the back of his foot connected with their bench. His limes went flying. And so did he. His butt hit the floor. And his head landed face-up squarely in Jenny's lap.
She yelped and pressed back against the bench. Little good that did her. She couldn't really go anywhere with him half-laying on her. Didn't really want to, if she was honest. He was even hotter closer up. Who was she to turn away a gorgeous man who introduced himself with his face in her lap? That would be rude.
He glanced up, opened his mouth, and smiled, the lime slice wedged firmly between his teeth. His friends cheered again and he held the lime up like a trophy. Then he turned his attention to Jenny.
"Hey, there." He beamed up at her like she was his new best friend. "Sorry about that. I'm usually a bit more graceful with the party tricks." He slid off her lap and stood, before holding out a hand to help her up.
"Not a problem," she said. She glanced at the lime he'd dropped on the table. "That was impressive."
"Thank you." He looked her up and down and she shivered as if he'd run his hands over her body. And then she returned the favor, biting her lip as she feasted on the incredible specimen of manhood before her.
He gave her a slow, sensual grin that had her sucking in her breath.
"Interested?" he asked.
Nice line. Short, sexy, and to the point. She approved ."Very. You?"
His eyebrows raised in surprise. Maybe he wasn't used to women who didn't play hard to get. Judging by the sudden heat in his eyes, he didn't mind at all.
"Extremely," he said. "My place?"
She shook her head. "Dance floor."
He playfully pouted and it was all she could do to keep from sucking his bottom lip into her mouth.
She laughed. "Sorry. Only dancing tonight." For now. "Still interested?"
"Definitely," he said.
He walked backward, keeping his gaze glued to hers while he made his way out to the floor. The crowd parted for him like he was Moses parting the Red Sea.
Jenny took a deep breath to try and calm her frantically pounding heart and leaned over to Gretchen, while still keeping her focus on him.
"Don't wait up for me."
Gretchen laughed. "Sorry. If things look like they are getting out of hand, I'm going to come drag you away. If you don't come home tonight, Rick is going to have a total shit fit. He'll have half the Hoboken PD out looking for you."
Jenny's sigh was full of fondness mixed in with exasperation. She loved Rick, but having a big brother who was a cop took the protective thing to a whole new level.
"You've got a point. I'll try and rein it in, but you might seriously have to come pull me off the dance floor."
"You really think your self control is that bad?"
"I know it is." Jenny set her drink down. "He's hot and I'm bothered and that's a recipe for disaster. Well, it's actually a recipe for some insanely hot sex. But I guess having my big brother come kick down the door would sort of put a damper on the mood. And Rick was very specific about me making it back home tonight. Ugh. Fine. I'll try and keep it in my pants, if I must."
"You must," Gretchen said with a wink, heading off to do a little dancing of her own.
Excerpt. © Reprinted by permission. All rights reserved.

What do you want people to take away from reading this book?
Mostly, I would just love for readers to finish this book with a smile on their faces. When I read, I want to be entertained – laugh a little, cry a little, swoon a lot – and at the end of it all, I want a happy ending that will make the rest of my day a little brighter. If I can do that for readers, I am happy.
Thanks for blogging at HJ!
Giveaway:

TWO Amazon ebook gifted copies of TRULY, MADLY, SWEETLY (Sweet Love #1)
To enter Giveaway: Please complete the Rafflecopter form and Post a comment to this Q:

Do you want to relax and chill on vacations, or get wild and crazy?
Book Info:
Hello, Mr. Right…for Now.
With a month off from culinary school, Jenny Boyd has some serious party plans. Especially when the hottest guy in the club literally lands in her lap. He's 6'2″ of cocky, sexy, man-candy, and just as commitment-phobic as she is.
She's definitely off limits…
Graphic designer Jared Crew is shocked when his best friend's sister-in-law doesn't remember him right away. Luckily, she is more than willing to let him jog her memory, no complications required.
It's all fun and games…until the condom breaks.
Book Links:

Meet the Author:
Kira Archer lives in Pennsylvania with her hubs and two kids. And 3 ridiculous cats. She's one of those people who laughs at inappropriate moments (especially overly emotional occasions like weddings or funerals), and she has an insanely overactive imagination which is great when she's writing but not so great when she's shutting all the lights off at night and then has to go up the stairs. She has a MA in English, a BA in History, and a PhD in Procrastination (or would if there was such a thing and there soooo should be because she's seriously at expert level here). And if she's not writing, she's reading, or thinking about reading or writing. And running her kids around because they are busy and she's the taxi driver. She also writes historical romances as Michelle McLean.
Author Links: Website | Facebook | Twitter | GoodReads