Today it is my pleasure to Welcome author
Jackie Ashenden
to HJ!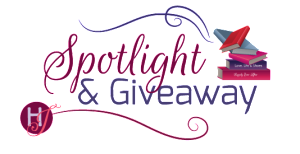 An ex-con with a bad-boy reputation falls for his childhood sweetheart—a good-girl cop chasing a ruthless killer—as the Texas Bounty series gets steamier than the Lone Star State.
Please summarize the book for the readers here: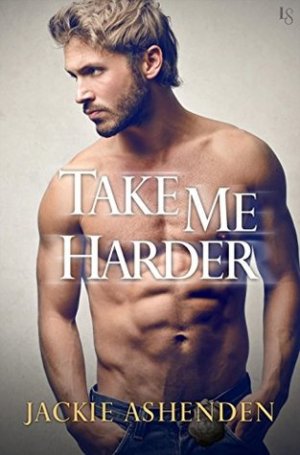 Bad boy ex con and good girl cop have team up in order to take down some bad guys. She is not impressed with his attitude and he is not impressed with how sexy she is, especially since she's the sheriff's daughter and the last woman he should ever touch. Arguments and sexy good times ensue. 😉

Please share the opening lines of this book:
Contrary to popular rumor, Rush Redmond hadn't actually killed anyone.
Oh, sure, he'd gone to jail for the manslaughter of a woman, that was an undeniable fact. But what people didn't know was that he was innocent.
He'd been in jail for eight years, doing time for someone else.
Please share a few Fun facts about this book…
The hero of this book turned out to be not what I expected. In fact, I call him my 'Deadpool' hero since he talks a lot about his man parts and is a complete dick in general.
My editor left a comment about him sounding 'unhinged'. She wasn't wrong. He WAS unhinged.
Even though he's a dick, I had a LOT of fun writing him. 🙂
Please tell us a little about the characters in your book. As you wrote your protagonist was there anything about them that surprised you?
Well, like I said above, my hero, Rush, surprised me because I wasn't expecting him to be quite so mouthy. Or that he'd be QUITE such a dick. 😉 The heroine punches him in the face at one point – which I wasn't expecting from her either, because she finds him a little bit intimidating to start off with. But then he really did deserve it and she just got sick of him. It was very satisfying.
If your book was optioned for a movie, what scene would you use for the audition of the main characters and why?
I'd choose the lap dance scene, where Ava, my heroine, gives him a lap dance in exchange for some information she wants. He's trying to tell her how to do it because she doesn't know how (she's a cop) and is generally being a dick to her. This is the first instance where he finds out he's attracted to her and he's NOT happy. A good scene to test the chemistry of the leads. 😉
"Okay," Rush murmured, spreading his knees wider, which meant she had to spread hers too in order to keep her balance. "It's easy. Just move your hips back and forward, like you're riding a horse."
Easy for him, maybe. "I've never ridden a horse."
"Huh. And you never shot a gun before too, remember?"
She blinked, not expecting the reminder. Because yes, she did remember. The time she'd complained to him about how it wasn't fair that her father wouldn't let her be a cop, and so he'd turned up at her house the next day, telling her father he was taking her out for ice cream. Instead they'd gone out into the countryside and he'd taught her how to shoot. Because if she was going to get into law enforcement, she needed to know how to handle a gun.
"Yes," she said, the memory making something inside her tighten. "I remember."
His mouth quirked. "This is easier, believe me. So, I'm sure you've seen people riding, right? It's just like that." His gaze shifted to her hands where they sat on her hips. "And you might want to hold on to something else."
"Hold on to what?"
That blue-green gaze flicked up to meet hers, his grin becoming wicked. "Me."
Okay, then. It wasn't as if this was going to be hard. She'd done far more difficult physical things in basic training. All it would be was a quick five-minute grind, and then she'd get the contact details she wanted, and he could go back to . . . whatever thing he'd been doing before she'd arrived.
Watching that stripper.
Another disturbing feeling shifted inside her, but she definitely wasn't going there either, so she ignored it.
Instead she lifted her hands to those powerful shoulders of his and held on as she moved her hips experimentally, bobbing up and down the way she'd seen people move on a trotting horse.
Rush blinked. "Seriously?"
"What?" She stared back, refusing to be embarrassed. "I'm just doing what you told me to do."
"You know I'm not actually a horse, don't you?"
This time no matter how hard she refused, a wave of heated embarrassment washed over her. Which made no sense at all since the goal of this wasn't to make him like it. The goal was to get it over and done with so he'd give her what she wanted.
Ignoring the heat in her cheeks, Ava gave him a stern look. "I'm a cop, not a stripper. What did you expect?"
Excerpt. © Reprinted by permission. All rights reserved.

What do you want people to take away from reading this book?
Hopefully that even complete dicks can redeem themselves!
What are you currently working on? What other releases do you have planned for 2017?
At the moment I'm working on the 4th book of my Billionaire Fairy Tales, which is a guardian/ward story and based on Red Riding Hood. The other releases I have are in March. First up is The Billionaire Beast (Billionaire Fairy Tales #2) and then Sin For Me, which is the book #3 in my erotic romance, Motor City Royals trilogy.

Thanks for blogging at HJ!
Giveaway:

Ebook: TAKE ME HARDER (Texas Bounty) Jackie Ashenden (Gifted via Amazon)
To enter Giveaway: Please complete the Rafflecopter form and Post a comment to this Q:

Are you a fan of bad boys (I am, obviously)? If so, why?
Book Info:
Rush Redmond never expected freedom to taste so bittersweet. He spent eight years in jail doing someone else's time, and for what? As an ex-con, Rush can't work as a bounty hunter like his brothers—not in Texas. Better to drown his sorrows with a stiff drink and soft curves. Too bad the temptation he craves is a redhead with a badge: Ava St. George. Once upon a time, Rush would've done anything for the sheriff's innocent daughter. Now he's fighting the urge to let her sweet-talk him into some trouble he can't afford.
Even though she's a cop, Ava knows that sometimes justice means pushing the boundaries of the law. To track down her mother's killer, she turns to the man with the county's criminal underworld in his little black book. The boy she knew is still drop-dead gorgeous, with panty-dropping charm as smooth as his smile. But his sculpted arms and the menacing gleam in his eyes scream "Don't mess with me." Yet Ava needs Rush more than ever—in more ways than one.


Meet the Author: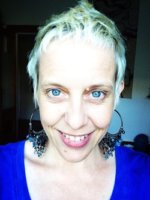 Jackie has been writing fiction since she was eleven years old. Mild mannered fantasy/SF/pseudo-literary writer by day, obsessive romance writer by night, she used to balance her writing with the more serious job of librarianship until a chance meeting with another romance writer prompted her to throw off the shackles of her day job and devote herself to the true love of her heart – writing romance. She particularly likes to write dark, emotional stories with alpha heroes who've just got the world to their liking only to have it blown wide apart by their kick-ass heroines.
She lives in Auckland, New Zealand with her husband, the inimitable Dr Jax, two kids, two cats and some guppies (possibly dead guppies by the time you read this). When she's not torturing alpha males and their stroppy heroines, she can be found drinking chocolate martinis, reading anything she can lay her hands on, posting random crap on her blog, or being forced to go mountain biking with her husband.