Today it is my pleasure to Welcome bestselling author
Hilary Boyd
to HJ!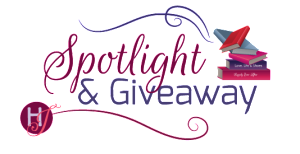 Hi Hilary and welcome to HJ! We're so excited to chat with you about your new release, Tangled Lives!
Please summarize the book for the readers here: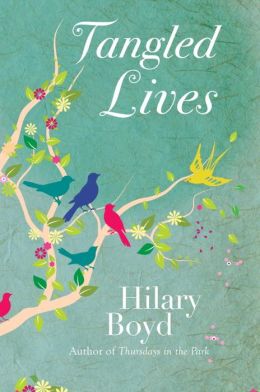 This is the story of Annie, a girl in the 1960s who is forced to give her son up for adoption because her mother won't support her – she runs a posh girls' finishing school and thinks it will ruin her business. Annie goes on to marry and have three more children. Her husband knows her secret, but the children don't. Then, 35 years later, (at the beginning of the book) in walks the long-lost son. And the family that Annie has worked so hard to make perfect is blown apart. It's about how toxic secrets can be. And how so many families have them.
Please share the opening line of this book:
'It's time.'
Please share a few Random facts about this book…
• It's inspired by my best friend's story, which broke my heart when she told me, aged 20. • The first draft was rubbish. I had to do a major rewrite. Second books are like second albums, I had to work out how I'd written the first one. • Annie, the heroine, was initially called Lizzy. But that name seemed unsympathetic and wrong. • I'm not a great cook… the baking stuff was a bit of a challenge to write.
Please tell us a little about the characters in your book. As you wrote your protagonist was there anything about them that surprised you?
The main characters are Annie and Richard Delancey and their three children – two daughters and a son – Daniel, the boy who was given up for adoption and Annie's grisly, snobbish mother, Eleanor. I started writing just from Annie's point of view. Then, to open up the book, my editor suggested I do another character's POV. I chose Ed, 26, the second son and the one who is the most distressed by the arrival of his handsome, clever, charismatic half-brother. I wasn't sure how easy I would find it, writing a young guy's dialogue, getting into his head, but in the end I was surprised at how much I enjoyed doing it. Eleanor, Annie's mother, was very tricky to get right. She's so monstrous, but I wanted to make her totally believable in her ghastliness and not just a caricature… I hope I succeeded. The other character I really got into is Charles, the father of the adopted son – who doesn't know he has a son until Daniel turns up at 35. He's a rich, handsome, rather indulgent man, sort of weak. But he loves cocktails and doesn't take himself too seriously. And he wants to do the right thing. I ended up really liking him… and so, unfortunately, does Annie! And then there's Emma, Ed's girlfriend. She's beautiful, pouty and a proper piece of work. She manipulates poor insecure Ed, and the rest of the family relentlessly, to dramatic effect.
What distinguishes this book from other books in the same genre?
This is not an uncommon story for the 60s, when many young girls had to give up their babies for various reasons. Tangled Lives is different in that it's not the tortured search for a lost baby, it's more the traumatic results of the adopted child bursting in on an unsuspecting family.
The First kiss…
Not telling you, it would ruin everything!
What scene was the hardest to write and why?
By far the hardest scene was the one where Annie has to confront Daniel, for the first time in 35 years. I didn't want to make it too cheesy and emotional, because although Daniel is technically Annie's son, he is also a complete stranger. And the mother and son have very different perspectives. She's thrilled and overwhelmed to see him again – she loved him so much as a baby. He's more curious to find out his background. He has no emotional tie to Annie yet.
'It's odd,' Daniel replied, 'because you know every bit of my genetic history, and I know absolutely none. Was my father . . . was he important in your life?' She gave a small sigh. 'Your father was . . . not really important, no.' She wouldn't utter the words 'one-night stand'. Daniel looked at her, waiting for her to continue, but she didn't know what to say. 'So you weren't in a relationship with him when I was born?' 'No. No, I wasn't,' she said quickly. He mustn't think there was a perfectly good couple who'd chosen to give him away. She looked her son straight in the eye. 'We were never in a relationship. It was one night. He wasn't interested after that.' Daniel glanced away. 'But you . . . liked him? At the time?' 'At the time, yes, I suppose I did.'
If your book was optioned for a movie, what scene would you use for the audition of the main characters and why?
I would use the scene where Annie tells her children about Daniel. It's pivotal, the moment where the supposedly normal, tidy Delancey family changes forever. Annie has gathered the family in the kitchen to tell them the news, making them an elaborate brunch – she cooks to soothe her nerves.
'I have something to tell you,' she began. 'Something that I should have told you years ago, but I didn't know how. It never seemed the right time.' She paused, mesmerised by her children's expectant faces, frozen in the moment. Richard pointedly cleared his throat. 'I have a son.' She forced the words out. She'd rehearsed all sorts of versions, but in the end she forgot everything and just told the bald truth. But hearing what she'd just said, she quickly corrected herself. 'Another son. I gave him away for adoption when I was nineteen.' She waited. Ed and the girls were just staring at her in stunned silence, their faces no longer expectant but bewildered. 'I told your father when we first met . . . at least, when I knew we were serious about each other. But at the time I thought I would never see Tom – I called him Tom but he's called Daniel Gray now – I never expected to see him again. I looked after him in the hospital until he was adopted . . . in Kent.' The hot flow, once started, of hitherto secret history felt like a sort of balm. She wanted to go on talking about him forever now. Her children, however, were still gaping in astonishment, as if they didn't understand a word she was saying.
If you could have given your characters one piece of advice before the opening pages of the book, what would it be and why?
Big secrets are toxic. You might think, if it's your secret, that it's not impacting on anyone as long as you don't 'fess up. But you'd be wrong on three counts. Firstly, it'll haunt you, you will never be able to put it out of your mind. Secondly, because it's tormenting you, you will act differently, make different decisions, based on your secret, even if you're not aware you're doing so. For instance, Annie treated Ed, her second son, differently because of Daniel. She wanted Ed to be a replacement son and put unfair expectations on him. And thirdly, when it does finally come out – and, believe me, most secrets do in the end – people won't trust you. They might be very sympathetic about whatever it is that happened to you, but they will look at you differently in the light of the fact that you kept such a huge secret.
What are you currently working on? What other releases so you have planned for 2014?
My next book, A Most Desirable Marriage, comes out in October 2014 in the UK. I am currently working on my fifth book, Meet Me On The Beach, which is only in its early stages and still a bit tricky. I only start to enjoy it when I've written at least 50% of a novel and can visualize the end.
Thanks for blogging at HJ!
Giveaway:

Print copy of TANGLED LIVES
To enter Giveaway: Please complete the Rafflecopter form and Post a comment to this Q:

What are your thoughts on the book? Please leave a comment for the author.
Book Info:
From the bestselling author of Thursdays in the Park comes a tense, emotional drama about what happens to a family when a secret is kept hidden, and a stranger is suddenly introduced into the dynamic. Annie Delancey is happily married, in her early 50s, with three grown children. But Annie guards a secret. At age nineteen she had a baby boy and gave him up for adoption. She still thinks of him every day. One day she receives a letter from Kent Social Services; her son Daniel wants to make contact. A part of her is overjoyed–she longs to meet him. But another part fears what this revelation will do to her family, none of whom know about her past.When Daniel is introduced to Annie's family, a few small tears in the family fabric suddenly gape wide, and the impact of is greater than she could have ever imagined.
Author Bio

Hilary Boyd is the best-selling author of Thursdays in the Park. She grew up in London. Educated at Roedean, an all-girls boarding school in Sussex, she went on to become a nurse and marriage counselor. In her 30s, she went back to school to earn a degree in English Literature from London University. A former health journalist, she has published six nonfiction books on health-related subjects, such as step-parenting, depression, and pregnancy.. Shehas been writing novels in her spare time for 20 years. Tangled Lives is her second novel. Boyd is working on her third novel, Straight To The Heart, about a middle-aged nurse who falls in love with a mountaineer. Boyd is married to film director and producer Don Boyd. She has three daughters and lives in London.