Today it is my pleasure to Welcome author
Magnolia Smith
to HJ!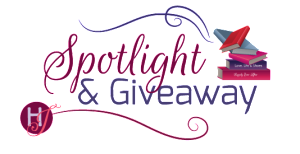 Hi Magnolia and welcome to HJ! We're so excited to chat with you about your new release, TELL ME NO LIES!

Welcome to the world of THE BLACK ORCHID! I hope you fall in love with the sexy, Alpha assassins that roam wild!

Tell us about the book with this fun little challenge using the title of the book: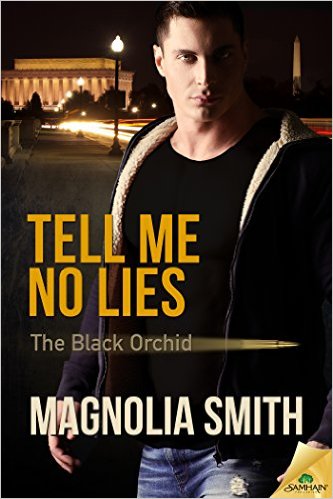 Think TELL ME NO LIES is too long for this! However, I will tell you a bit about the title. There's steamy romance, political intrigue and danger, but there is also an examination of the ways in which lies and secrets can effect interpersonal relationships.
So each story in the series has a title that uses the word "lies" in some fashion. It's a challenge to come up with fresh titles in this manner, but so far I have the next three created and I'm pretty pleased with them.
Please tell us a little about the characters in your book. What first attracts your Hero to the Heroine and vice versa?
Kael is one part boy scout, one part assassin. He's all about duty to ones country, integrity and honor, yet he struggles with his job and the conflict is having a toll on him mentally and spiritually. He fears that he's slipping into a place where he'll become ambivalent about the violent nature of his missions – like his best friend Luke.
When he sees Rain walking on the beach, he's not just overwhelmed by her beauty and elegance, he senses something inside of her that can save him from himself. She's sweet and honest, and reminds him of a time when he didn't kill for a living. For him, she's aspirational, who he could be if is life was different… maybe who he can be if he can change the trajectory of his life (if that makes sense?).
Rain is a beautiful, intelligent, ambition woman – typical in the sense that she's on vacation with her best friend when she meets a gorgeous guy on the beach. She has a lot going for her. She's educated, has a great job and has finally decided to break free from her domineering parents and their plans for her, and go to culinary school and eventually start her own business.
What, in your mind: I hope the three-dimensional characters stand out. No one is good or bad, light or dark… my characters – particularly the male characters are equal parts of both. And I'm also a thriller writer masquerading as a romance novelist, so I hope readers really enjoy and remember the political intrigue, foreign affairs and Machiavellian plots running through the story
When you sat down to start this book, what was the biggest challenge you faced? What were you most excited about?
My biggest challenge was making sure the suspense was authentic. I'm a big fan of thriller authors like Brad Thor, Vince Flynn and Daniel Silva, and I wanted to create the kinds of male characters you'd find in one of their stories along with the high octane action and drama that follows.
I was most excited to write about complicated, dangerous characters that walk the edge between hero and villain.
What, in your mind, makes this book stand out?
In a sea of romantic suspense titles, I hope that the complicated characters and focus on suspense stand out to the readers who really enjoy suspenseful romances. Political intrigue and foreign affairs play a large part in my stories, but romance is also important.
I've always watched, for example James Bond and Jason Bourne films and wondered about the women in their lives… how does the career effect their romance, what is going on in the male's mind. These are the types of questions I explore in my stories. The stuff the typical military and espionage thrillers gloss over because, well, because they just don't cover that ground typically.
The First Kiss…
Have you ever had the experience where you meet someone, instantly connect and just spend hours talking to them? (This kind of romance usually happens when you're a teenager, right?) Rain and Kael have just met, spent hours walking on the beach and talking to each other. And then they finally part but have plans to meet for dinner later.
It's a sweet, tender moment told from the POV of Kael:
She rose on her toes and planted a soft kiss on my cheek. Satiny flesh pressed against
the stubble on my jawline. Bubbles of pleasure lifted in my stomach and sailed through my
chest. It felt like nothing I'd ever felt before.
If your book was optioned for a movie, what scene would you use for the audition of the main characters and why?
I read once that audition scenes should be dramatic, emotional and filled with tension. So, I've got THAT scene. Kael decides he has to push Rain away for her own safety. He loves her, doesn't want to do it but feels it has to be done:
He finished his wine and placed the glass on the table in front of the couch. "I don't
want to hurt you, Rain." He licked his lips. "I've never wanted to hurt you, you have to
believe that."
"Of course, I—"
"No." He pressed a finger to my lips and silenced me. "Let me finish." He trailed his
fingers across my lips, outlining my entire mouth before he spoke. "Even those two years
when you didn't hear from me, that was meant to protect you."
"Protect me from what?"
"But I only ended up hurting you, didn't I?"
I looked down, unable to speak about the pain I'd felt during that time.
He touched my chin and lifted my face. "I hurt you. I broke your heart without even
meaning to."
A lump formed in my throat. Why was he bringing this up now when we'd agreed to
move forward, to focus on the present?
"I'm afraid I'll do it again, hurt you, that is."
"I believed you when you said you'd never –" Something in his eyes stopped me. "What
is it, Kael? What aren't you telling me?"
He pulled away from me and faced forward. "I'm no good for you. We should—"
"Stop," I said, my voice suddenly loud with emotion. "Stop right there. I don't know
why you're trying to say, but you're – we're right for each other. You must know that." I
pressed my hand to his heart. "Don't you feel it in here?"
He grabbed my hand splayed on his chest, brought it to his lips and with closed eyes
peppered delicate kissed all over my palm. "Rain, don't make this harder than it needs to
be."
I jerked my hand away and stood, aware that tears were forming in my eyes. "Why are
you doing this?"
"I shouldn't be in your life. I can't be in your life. It's for your own good." He remained
seated, his eyes tracking me across the room as I moved restlessly from one end to the other.
"There's things about me you don't know," he began calmly. "I'm not… good." he exhaled
slowly. "I'm not meant to be with a woman like you." He rose from the couch and moved
toward me. "I thought I could make this work. I hoped I could make this work but I can't.
You deserve someone better than me."
Panic mixed with anger and I was afraid he was leaving me again. He promised me. I
was over him and then he returned, convinced me to give him, us, another chance. Made
me believe him when he said it was safe.
What was going on? Why was he doing this to me? To us? My fear, cold and icy, was
warming into something different, something vibrant and needing to be expressed. "Better
at what? Loving me? You don't love me?"
He stopped then, like a vampire seeing a garland of garlic bulbs or maybe a wooden
stake. He snapped his mouth shut and his eyes darkened.
I crossed the room and stood in front of him. Hands on my hips, I looked down at him
still seated on the couch. "Tell me you don't love me."
A muscle twisted on his jaw. "You should leave, Rain."
Leave? He is asking me to leave?
Irritation burned through me. He started this inane conversation and now he didn't
want to say anything? "So, you want me to believe you're no good for me? Why'd you come
back? You said you were here for me. What happened?"
He pressed his lips into a thin line and crossed his arms over his chest. "It's just not
working out as planned. Please leave. Don't make this harder than it needs to be."
"If it's so hard for you, why do it at all?" The tears were flowing down my face, but I was
also angry. He sat there like a statue, staring at me and politely asking me to leave? How dare
he? After everything we'd been through, how could he justify telling me he shouldn't be in
my life? And for my own good?
I wiped tears from my cheeks, my voice hard. "You think I can find another man to
love me better?" I leaned forward and slapped him across his face. The sound, loud and
awkward, floated between us. "How fucking dare you?"
He didn't flinch but inhaled and exhaled slowly.
If your hero had a sexy-times play list, what song(s) would have to be on it?
Swim Good by Frank Ocean
Crash Into Me by Dave Matthews Band
Tonight (Best You Ever Had) by John Legend
The Blower's Daughter by Damien Rice
All I Want Is You by Miguel
Some Unholy War by Amy Winehouse
Woo by Rihanna
It's an eclectic mix but correctly reflects the angsty yet tender romance between Kael and Rain.
What do you want people to take away from reading this book?
I want readers to be entertained. I want them to be interested in THE BLACK ORCHID series and the characters they are meeting. I want them to love the romance, love the suspense and have a love-hate relationship with some of the characters. I enjoy writing characters that readers love to hate!
What are you currently working on? What other releases do you have planned for 2016?
I am working on the second book in The Black Orchid series. It features another assassin (can't tell you who, because it would be a spoiler alert!) and the woman he loves, but also includes Rain and Kael. It's called The Sweetest Lie and will take place in New Jersey, Virginia and Italy.

Thanks for blogging at HJ!
Giveaway:

I'm very pleased to give away five autographed copies of TELL ME NO LIES to five lucky romantic suspense fans! (Any country is fine.)
To enter Giveaway: Please complete the Rafflecopter form and Post a comment to this Q:

So how does it end, Dear Reader? It's a romance so obviously there's a HEA but I make my characters WORK for it. How do you think Kael will convince Rain to take him back? 🙂
Excerpt from TELL ME NO LIES:
And then Kael's worst fears come true. All of his lies are uncovered. Rain knows EVERYTHING and as painful and awkward as that conversation will be… they're having it. Here's a few lines:

"So, you kill people for a living. Which makes you," her voice cracked, "an assassin."
"That's dramatic and not…completely accurate." It was totally accurate, I just couldn't
admit that to her, not even now. Didn't want to see the way her face would change when she
looked at me.
"But it is a part of your job description," she persisted. "You are capable of taking human
life."
I shrugged. "I think most people are, in the right context."
"You're violent." She visibly flinched. "Obviously."
She closed her eyes and took a deep breath. When she opened them, her face was cold,
lifeless. A part of me died then.
That beautiful gleam of love and happiness that emanated from her whenever she
looked upon my face was gone. It was replaced by something dark and angry.
She looked at me like she hated me. Like I was disgusting.
"Are you going to kill me?"
I looked at her distraught face. "Does that question make sense to you? Have I ever
given you reason to fear me?"
"The things you did me, the way you touched me. The way you grabbed me. You tried
to convince me it was passion. But you're just an angry, violent…maniac. You could have
suffocated me. Or snapped my neck. You were so angry, when you should have been full of
love. What stopped you from really hurting me?"
"It's not the same. What I do for work, and what I do in bed. How I am with someone I
care deeply for…they're not related."
"You're out of your mind if you think they're not."
I shook my head. "It's compartmentalized. My life is a series of compartments. Work.
Sex. Love."
"Listen to yourself. You sound insane. And you actually thought we could have a
relationship with you and all of your compartments."
"Well, when you say it like that, it does sound ridiculous." She was trembling. I reached
for her hand but she moved away from me.
"Don't touch me," she spat out. She shook her head and covered her face with her
hands."
Excerpts. © Reprinted by permission. All rights reserved.
Book Info:
While hunting down his target in Jamaica, Kael Bradford fell hard for a beautiful, unsuspecting tourist. He thought the only thing he needed to protect her from was him. Until the line between personal and professional blurred in a cloud of deadly danger.
Rain Howard thought she'd met the perfect guy. But after two romantic weeks in Jamaica, he disappeared. Two years of trying to forget him, and she's finally found the courage to quit her job and open a beignets and coffee café. Then he appears out of the blue, wanting to pick up where they left off.
Kael never wanted to leave her, but it wasn't safe for him to stay. He had to put space between them before the bad guys figured out there was someone he loved. Besides, if she discovered all his secrets. . .she wouldn't want to be with him anyway.
Now, the coast is clear. And he's returned, finally, to reclaim what's his.
Book Links:

Meet the Author:
With a father who was a former member of the Vietnam-era 82nd Airborne, a cousin who was a Green Beret in the eighties and nineties and a brother who is currently in law enforcement, is it any wonder that Magnolia grew up to marry a US Marine and write romantic suspense? With a great respect for the U.S. Armed Forces and American law enforcement, Magnolia finds they make awesome characters for her stories.
Magnolia has always been an avid reader of detective and espionage stories of all types beginning as a child reading Harriet the Spy and Nancy Drew, to much later graduating to cozy mysteries by Laura Child, mysteries solved by female sleuths written by Ellen Crosby and Nadia Gordon, to hardcore thrillers by authors like Helen MacInnes, Tom Clancy, Daniel Silva, Brad Thor and Vince Flynn.
But she also loves romance! Delving into the love lives of alpha heroes while they save the world is what Magnolia loves the most! Old school romance authors like Jackie Collins, Pat Booth and E. Lynn Harris taught her much more about love and the glamorous life than she should've known as a high schooler stealing into the adult section of her local library to find more interesting reads.
In another life Magnolia… perhaps should have been a spy, but for now she is content to live vicariously through the characters in her book. Born and raised in North Carolina, she loves to travel and has visited most of Europe and some of East Asia, however her travel bucket list continues to grow.
Magnolia has degrees in English and International Relations. She is the mother to three school-aged boys and also writes about about her eclectic mix of interests – military history, herbalism, travel, food and wine. Magnolia is not a professional cook, but she's certainly a home cook who loves to entertain. She is a self-confessed foodie and a wine aficionado who loves to share recipes and her thoughts on her favorite dishes and beverages. Culinary themes are often weaved into her story lines no matter the genre.
She will eventually write in other genres, something more suspense and less romance but for now she is loving the romantic suspense genre. Her debut novel Tell Me No Lies publishes with Samhain on May 17, 2016. You will find her blogging here, Tweeting here and Facebooking here… With so many ways to connect with her, how can you choose just one? Lucky for you, you don't have too.
When Magnolia is not writing, you can find her visiting vineyards and Civil War battlegrounds, watching her favorite shows: Scandal and Homeland, practicing hot yoga and blending her own herbal teas.
Website | Facebook | Twitter |