Today it is my pleasure to Welcome author 
J. Kenner
 to HJ!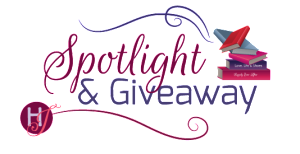 Hi Julie and welcome to HJ! We're so excited to chat with you about your new release, Tempt Me!
The Allure of Revisiting Characters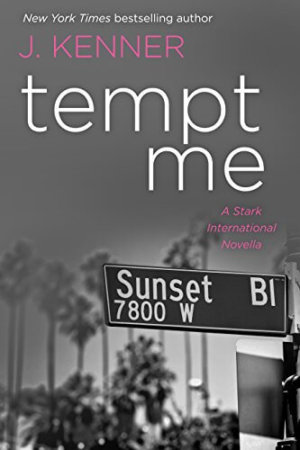 Anyone who's read my books or listened to me give a talk (or chatted with me in a bar) knows that I love to stay with characters. Once I meet a character (or create one), I hate giving them up. It's why I prefer to read a long saga over a short story. I want to fall in love with the characters and their stories … and then stay in love with them.

In my reading, my favorite current go-to characters are Eve Dallas and Roarke from J.D. Robb's In Death series, and Claire and Jamie from Diana Gabaldon's Outlander series.

As for my own writing, there's never been a character or a world that I haven't wanted to continue to spend time with. Sometimes, it works out that I can, and sometimes I have to move on. But I'm fortunate that I've been able to spend a lot of hours with some characters I absolutely love. For example, Kate Connor from my Demon Hunting Soccer Mom series and Nikki and Damien Stark from the various books set in the world of Stark International … and it was in that world that I first met Jamie Archer and Ryan Hunter, the hero and heroine of my most recent release, Tempt Me.

Can I just say that I love, love, love these characters?

When I first met Jamie, I was writing a scene for Nikki wherein she calls a friend. At the time, I didn't know the friend, didn't have a back story, had pretty much zilch as far as information about this other person in Nikki's life. But that didn't matter because Nikki knew her, and the moment that Jamie answered the phone, it was love at first type. Jamie blew onto my computer screen with all the wildness, vim, and vigor that I've come to love from her. She's funny, flirty, and pulls no punches. She's also got a fragile heart and is as loyal as the day is long. And for far too long, she got the short end of the relationship stick, choosing a series of bad relationships (and we're using that term loosely) to soothe something missing inside her.

But she needed more, and thanks to the folks at 1001 Dark Nights, I had the chance a few years ago to bring Jamie and Stark International Security Chief Ryan Hunter (who is not only hot but a serious match for Jamie) together. And can I just say that I loved, loved, loved writing that story? To see Ryan tame a wild child like Jamie was a wonderful thing, especially since she tamed him, too. (And, yeah, the book is called Tame Me. At the time, I thought that was the end. After all, it has a happy ending!

But there's still that thing I have … that need to revisit characters. And couple that with fans reaching out to me and wanting more Jamie and Ryan and, well, what else could I do?
So now Tempt Me is out. Jamie and Ryan Part Deux, and it's perfect, really, because as I mentioned, Jamie has a few issues, and one of them is a fear of marriage. But Ryan's a guy who needs his woman to be his woman, and he's getting tired of waiting for her to say "I do."

I had so much fun writing this novella … and even more fun spending time with Jamie and Ryan. Revisiting favorite characters is, for me, like revisiting old friends. I hope it is for you, too. And I hope you grab a copy of Tempt Me.

XXOO
J. Kenner


Giveaway:

Signed copy of Tame Me (Stark International) by J. Kenner
To enter Giveaway: Please complete the Rafflecopter form and post a comment to this Q:

Who are your favorite characters to come back to again and again?
Book Info: 
Sometimes passion has a price …
When sexy Stark Security Chief Ryan Hunter whisks his girlfriend Jamie Archer away for a passionate, romance-filled weekend so he can finally pop the question, he's certain that the answer will be an enthusiastic yes. So when Jamie tries to avoid the conversation, hiding her fears of commitment and change under a blanket of wild sensuality and decadent playtime in bed, Ryan is more determined than ever to convince Jamie that they belong together.
Knowing there's no halfway with this woman, Ryan gives her an ultimatum – marry him or walk away. Now Jamie is forced to face her deepest insecurities or risk destroying the best thing in her life. And it will take all of her strength, and all of Ryan's love, to keep her right where she belongs…


Meet the Author: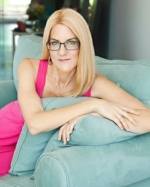 J. Kenner (aka Julie Kenner) is the New York Times, USA Today, Publishers Weekly, Wall Street Journal and #1 International bestselling author of over seventy novels, novellas and short stories in a variety of genres.
Though known primarily for her award-winning and internationally bestselling erotic romances (including the Stark and Most Wanted series) that have reached as high as #2 on the New York Times bestseller list and #1 internationally, JK has been writing full time for over a decade in a variety of genres including paranormal and contemporary romance, "chicklit" suspense, urban fantasy, and paranormal mommy lit.
JK has been praised by Publishers Weekly as an author with a "flair for dialogue and eccentric characterizations" and by RT Bookclub for having "cornered the market on sinfully attractive, dominant antiheroes and the women who swoon for them." A four time finalist for Romance Writers of America's prestigious RITA award, JK took home the first RITA trophy awarded in the category of erotic romance in 2014 for her novel, Claim Me (book 2 of her Stark Trilogy).
In her previous career as an attorney, JK worked as a clerk on the Fifth Circuit Court of Appeals, and practiced primarily civil, entertainment and First Amendment litigation in Los Angeles and Irvine, California, as well as in Austin, Texas. She currently lives in Central Texas, with her husband, two daughters, and two rather spastic cats.