Today it is my pleasure to welcome romance author

Anna Sullivan

to HJ


Hi Anna, welcome to HJ!
Could you tell us a bit about yourself and your journey to being a romance author?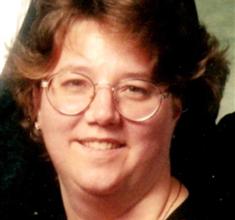 I live in southeastern Michigan, the seventh of nine children. It was crowded and loud in my house growing up, but I was unbelievably shy as a child. I tended to sit back and observe, and I read voraciously—fantasy, science fiction, history, westerns, you name it, I read it. My sister said to me one day (when I was in my romance phase) we could do that. So I sat down to write my own romance and immediately discovered two things: Writing is a lot harder than it sounds, and I loved it. I have three kids now, and a full-time job, but I can't give up writing.
Tell us about the 'CALL 'and how has your life changed since then?
Very surreal. One of those moments, like a marriage proposal or finding out you're pregnant, when you kind of check out for a second while your head spins and nothing registers. The call is amazing. My life hasn't changed all that much because I wrote every day before and I still do, even if it's 15 minutes. But there are deadlines, rewrites, publicity, etc. now, which is actually good for me because I'm a goal-oriented person so deadlines help me focus and produce.
What is your favorite romance trope to read and Why?
Definitely reunion stories. When two characters have a history, you come into the story with a really emotional conflict of some sort that draws you in and makes you invest in those characters and their love story almost immediately. Who doesn't have someone in their past they'd like to see again, even if it's to get the last word?
Do you find writing love scenes giggle-worthy or cringe-worthy?
Both, depending on the circumstance. I also find them emotional at times. But mostly it's like the actors I've heard comment about doing a love scene in a movie. There's a lot of technical stuff going on when you write. It has to be organic to the plot, there's the emotional angle, of course, but I also want to keep it from being cheesy or overwrought, and there's the physical side of things to consider. There's a lot going on; it sets you a little apart from what you're writing. And for me, love scenes serve a purpose. The first is always the moment my characters commit to one another, even if they don't realize it themselves. So I'm trying to get that across to the reader as well.
What's your favorite Romance Novel? I know this is a tough ask 😉
Anything by Kathleen Woodiwiss, of course. Like many romance writers, The Flame and the Flower was one of the first romances I read. And I loved Knight in Shining Armor by Jude Devereaux. I'm a little bit of a science nerd, so I love time travels.
Let's talk about your newest release: Temptation Bay
If you had to summarize the book for the readers here…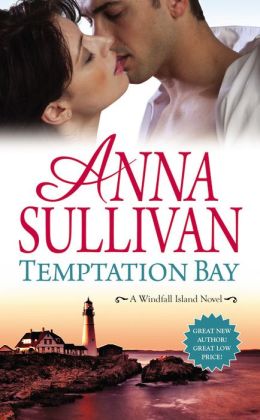 Maggie Solomon is the owner and operator of a charter airline on a small island off the coast of Maine. She's perfectly happy with the direction of her life, and perfectly satisfied to be single until Dex Keegan arrives on Windfall Island. Not only does she find him way to attractive and intriguing for her comfort, but when he tells her he's looking for descendants of a baby kidnapped during Prohibition, a baby from a very wealthy family, she knows that kind of inheritance will only create a frenzy among the eccentric residents of the island. When she finds out she might be the long-lost heir, she has to dive into her own ancestry before she's killed by someone who definitely doesn't want to share the family fortune. She may not want to kill the messenger, but falling in love with Dex wasn't in her plans, either.
Please tell us about the characters in your book
Maggie Solomon is a tough, independent woman who owns and operates Solomon Charters on Windfall Island, off the coast of Maine. She's a navy brat and an only child. Her family was not close-knit; she got where she is by bucking authority, and she finds it difficult to let anyone tell her what to do, let alone risk her heart.
Dex Keegan's upbringing was just the opposite. He comes from a tight-knit, affectionate Boston Irish family. He was fourth generation cop, until he got impatient with working his way up to detective. He left the force and became a PI, but he's seen the bad side of humanity, and it's left him a little jaded where love is concerned. He's more than a match for Maggie, though.
What scene did you have the most fun writing? Why?
I always enjoy the opening scene. Not only is it the first part of a story that comes to me, which makes me anxious and excited to write it, but it's where you start to get to know the two main characters. It sets the tone for the whole book.
"I'm a simple man."
Maggie snorted softly, derisively. "Every woman's fantasy."
"Including yours?"
She didn't dignify that with a verbal response, but the way she set her jaw spoke volumes.
Dex grinned at her. "Did I hit a nerve?"
The helicopter dropped suddenly. Dex grabbed the door handle.
"I'm sorry," she said as she leveled the Twinstar off, "Did you say something about nerves?"
What scene was the hardest to write? Why?
The reconciliation scene, after the conflict between the two main characters has driven them apart, and they realize they love one another and come back together. It's a fine line between cheesy and heart-warming—like love scenes, I'm always careful about the words I use and the emotion they're feeling. And with two stubborn, hard-headed main characters, neither of whom want to bend, it presents a special challenge to work through their issues to a place of basic trust and love so they can compromise without feeling like they've given too much of themselves away—and so the reader understands how they got there and believes in the happy ever after.
"Dex." She eased back against the side of the swing, wrapped her arms around herself to keep from shivering. Not all the tremors were due to the cold. Who the hell knew a round of white gold circled with channel set diamonds could be so frightening?
And although her heart leapt, she had to be certain before she let herself grab the ring, and him, and hold on forever. "Are you sure, Dex? I meant it when I said I won't be easy to live with, or easy to love. Sometimes," she qualified when he started to object. "It's not false modesty, and I'm not fishing for compliments."
Dex picked up her left hand and slipped the ring on her finger. "Yeah, you're moody and irritable and stubborn and you always want to do things your own way."
She curled her fingers over the proposal she still hadn't formally accepted. "I can compromise."
Dex snorted.
"You're no prize, either, you know." But she didn't take the ring off.
Who would you cast in the role of your characters if your book was optioned for a movie?
I love classic, black-and-white comedy. It Happened One Night, Bringing Up Baby, His Girl Friday, you know what I'm talking about. So I always see my characters in terms of those stars. I'd probably pick (not necessarily looks, but character) Katherine Hepburn, because she's strong and sharp-witted, and a cross between Humphrey Bogart and Cary Grant, strong too, but with a sense of humor. But you're talking contemporary, so let's go with Jessica Biel and Josh Duhamel.
Thank you for stopping by HJ!
Giveaway:

2 print copies of Temptation Bay
To enter Giveaway: Please complete the Rafflecopter form and post a comment to this Q:

– Please include a Question for the readers (Conversation starter
When you're reading a romance, what's your pet peeve? (For me it's contrivance; for instance, when the heroine gets drunk and does something she wouldn't do, or admits feelings she wouldn't admit sober. If it's not justifiable character growth, or it doesn't sensibly and believably move the plot, it drives me nuts.)
Also, I don't like it when I finish a book with a mystery subplot and I can't think back and see where the hints were that should have helped me identify the bad guy. I think it cheats the reader when the villain comes out of nowhere and the author provided absolutely no clues to revealing his or her identity.
Excerpt
"You think you're such a hard nut to crack?" He grabbed her by the upper arms and jerked her against him, taking her mouth.
He'd expected her to fight, so it caught him off guard when she fisted her hands in his jacket. She'd had some self-defense training, he remembered, as she used her weight to pull him off balance, twist them both around, and shove him against the car.
Then he stopped thinking because she poured herself into the kiss, tilted her head, and pulled him into a dark, sweet world filled with heat and intensity and promise. She made a breathless little sound that seemed to arrow straight through him, and even as his blood took fire, she slipped her arms around his waist and laid that long, lean body against his, collarbone to knees, and gave him everything she had to give. At least he hoped she hadn't held anything back, or he'd be in real trouble when they finally got together.
And they would be getting together.
If this kiss taught him anything, he thought in the last rational part of his brain, it was to stop deluding himself that he could keep his hands off her for much longer. But just to prove he wasn't completely helpless, to let her know she wasn't the one in charge, he broke the kiss.
He didn't push her away, wrapping his arms around her and staying all but mouth to mouth with her. And although he could feel her muscles tense, she didn't test his strength. Or her own.
"The next time we do this," he said, "we won't be outside, where half the village gets a free show. We'll be somewhere we can finish it."
"You keep making threats-"
"Not a threat, a promise." This time, when he felt her muscles bunch, when those brilliant blue eyes narrowed on his, he turned her loose. Not because he was afraid his strength wouldn't be enough. Because he might not let her go.
TEMPTATION BAY (December 17, 2013; Forever Mass Market; 978145552535-5)
Maggie Solomon has always been one of Windfall Island's favorite daughters. A beautiful, passionate charter pilot who loves this remote Maine island, Maggie has never cared much for outsiders-until her latest passenger arouses the curiosity of the town . . . and something hot and irresistible in Maggie. With his long, lean looks and razor-sharp wit, the man is temptation itself.
Cop-turned-PI Dexter Keegan is on a covert mission to solve the case that will make his career: uncovering the identity of the Stanhope heir, kidnapped nearly a century ago. No one on this fiercely protective island can know what he's doing, not even the spirited, blue-eyed beauty who infuriates-and excites-Dex. As the desire between them ignites, Maggie becomes the key to the case . . . and the target of an unknown enemy. Now Dex will do anything to protect the woman he's come to love-even risk his own life.
Buy Links: Amazon | B&N |  IndieBound | Bookish
About the author:
Anna Sullivan was born and raised in southeastern Michigan, the seventh of nine children, whose claim to fame was reading five books a week in grade school. Needless to say, her obsession with the written word only grew from there-despite a short, and misguided, foray into the world of computer science (the "sensible" job path). She still lives in Michigan, with her husband, three children and two dogs whose life of leisure she envies but would never be able to pull off.
Social Media Links: Website | Facebook | Twitter | Goodreads