Today it is my pleasure to Welcome romance author
Robin Covington
to HJ!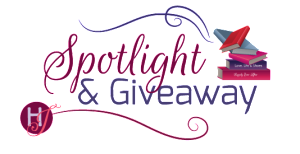 HI Robin, welcome 🙂
What would you say is your motto or maxim as a writer?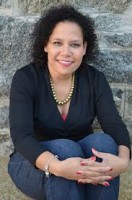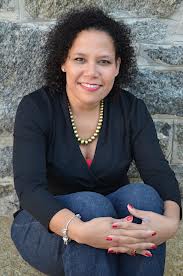 "Someday is not a day of the week!"
It took me a while to get started on this dream of writing professionally and now that I get to do it? I'm not wasting any time. Nope!
Would you rather… visit the world 100 years into the past or 100 years into the future? Why?
100 years into the past. I have no desire to know what is going to happen. But I would love to go into the past and meet important people and my ancestors. To sit down and talk to my great-grandmother who grew up on the reservation? That would be awesome.
Let's talk about your newest release: Temptation
If you had to summarize the book for the readers here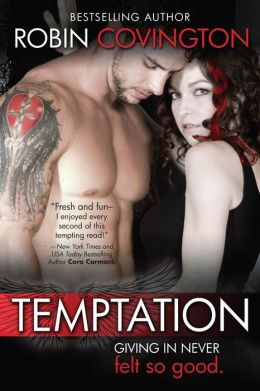 A country music star who needs to get back on track after a year in rehab meets a sexy firefighter who tempts her to be anything but good . . .
Please tell us about the characters in your book?
Kit is the twenty-one year old Country music sweetheart and she has no had a easy life. Homeless as a teen and now the CEO of her multi-million dollar corporation and fresh out of rehab. She's struggling to find her own voice, her own power and she longs for something that is normal – somebody who is normal.
Max is the epitome of normal and he wants nothing to do with the celebrity lifestyle – but he wants Kit – at least for a little while. He doesn't want forever but he can't resist getting pulled deeper and deeper into Kit's orbit.
Together they are exactly what the other needs and absolutely what they do not want.
As you wrote your protagonist was there anything about them that surprised you?
Kit surprised me in her inner strength. She's been tossed around by life and she has REALLY screwed up but she's determined to find her own way and live in truth. It takes courage and guts and she was way stronger than I realized.
And I also was surprised when her storyline compelled me to talk about growing up with a parent who suffers from mental illness. I also struggled with this and I didn't consciously plan to write about it but it ended up on the page and I realized about halfway through that I understood Kit and what she'd been through. She's a survivor and I love that about her.
Max is a man with the soul of a white knight. He genuinely cares about people and his instinct is to protect Kit. He loves to be needed, to be of assistance and care for people – it's the thing he does best. He thinks he can keep his heart out of the game but Kit breaks down the barriers and he discovers that he can be what she needs and that she answers needs he didn't now he had.
What scene did you most enjoy writing? Why?
Kit has never had a normal life (no high school or college, no prom or regular dates) and Max makes it his job to give her a little bit of the normal life before she has to go on tour. He decides to take her to a bonfire party out on a farm and give her a taste of what she missed. It's Max showing his sweet side . . .
"That must have been hard, growing up on the streets," Shannon asked.

"I survived." I shrugged it off, refusing to go back there and let it have any of my present. "I was so busy getting by that I didn't realize I'd missed so much until years later. I never got to hang out at a party like this. No football games. I didn't even learn to drive until two years ago."

"Really?" Max was surprised. "I was driving on the farm at twelve."

"I was too young and then I rode the bus or walked when I first came to Nashville. Then when I was old enough to get my license I had people driving me everywhere." I smiled at the leap that my life had made when Paul Brandt found me at the Bluebird.
"So what else didn't you get to do?" Max asked. He waved his arm as if I could have the universe. "Your wish is my command."

I looked around the party, watching the couples sway to the music.

"I never danced at a prom or any school dance."

Max followed my gaze and turned back to look at my face. He put his beer bottle on the ground and stood, lifting me with him. "Come on. We'll fix that right now."

He walked us over to a place near the perimeter of trucks, the firelight not quite reaching as we stepped into the shadows. He wrapped me in his arms and pulled me in close, nuzzling the sweet spot behind my ear that turned my insides to mush.

"Pretend the moon is a disco ball and the trees are crepe paper streamers." He chuckled against my neck. "Dean is spiking the punch and I'm not hearing any part of the power ballad played by the DJ because I'm trying to figure out if you're going to give it up after the dance is over."

"I'd say your chances are looking good."

"Excellent."

We swayed to the music and I closed my eyes and let him lead. He was warm and strong and I was content to just be held as one song led to two and three. This was up there with one of my best moments ever.
What scene was the hardest to write? Why?
A scene where Kit sent Max away when she needed him most but needed to stand on her own – to prove it to herself. *sob*
"Don't." I sighed.

"Don't what?" he asked, stepping closer and backing me up against the wall. "Don't let me help you?"

"Don't make this more than it is!" I snapped, pressing both hands against his chest to force him to give me space. My hands were shaking and I clenched them at my sides, hoping he didn't see the tremor. "We set the parameters of this and nothing included you becoming any part of my life. Because, news flash Max ⎯ this is my life. It's complicated and messy and I don't have time or energy to…"

I lost steam when he stepped forward; cupping my face in his large, warm hands. His eyes were fierce, contradicting the gentleness of his tone.

"Stop," he said. I shook my head, raising my hands to pull his away, but my actions stalled and I ended up wrapping my fingers around his wrists, leaning into his touch. "Just stop and let me help you. You don't have to do this by yourself. Not anymore."

I wanted him. Wanted to let him stay and be my rock. But what I hoped he was offering and what he meant did not match.
"Max. Nothing has changed." I found the strength to pull his hands away and step backwards. "We knew this had a shelf-life when we started. I'm calling it early. You need to go."

"And if I don't want to end it?"

"It doesn't matter. I do."

I'd known it would hit the mark and I had excellent aim. Max looked as wretched as I felt and I was the one killing this thing. Whatever we could have been was done.
Who would you cast in the role of your characters if your book was optioned for a movie?
Oh – you can see my cast on the Pinterest page: http://www.pinterest.com/robincovington1/temptation/
Max is definitely Tyler Hoechlin in the movie in my head and Demi Lovato is Kit!
If you could have given your characters one piece of advice before the opening pages of the book, what would it be and why?
Just be open to whatever comes. Sometimes the thing you need just shows up and you've got to be ready to seize it. Go all Nike and just do it.
What are you currently working on? What other releases so you have planned for 2014?
I am working on the last book in "The Boys" series – Beck's book! He is killing me. Killing. Me.
I am also writing a brand new single titles series – more contemporary with suspense. It is soooooo hot.
Later this year I will have my sexy rocker book out, PLAYING WITH THE DRUMMER, with Entangled.
And I plan another new adult indie release later as well – I have LOVED going Indie.
Thanks for blogging at HJ!
Giveaway:

$5 Amazon or iTunes GC – winner's choice!
To enter Giveaway: Please complete the Rafflecopter form and Post a comment to this Q:

I always have a music playlist when I write a book —do you like to give the books you read a soundtrack?
Excerpt
I couldn't stop thinking about that kiss. How she'd tasted, how she'd felt in my arms. Despite the difference in our size, Kit fit perfectly against me—like she was made to be there. We had chemistry, alright. But that was all it was or would ever be.

"Excuse me, can you tell me where I can find Shannon Jones?"

The voice came out of nowhere and I lurched up, banging the top of my head on the edge of the fire truck door. Biting back the "fuck me" that could get me written up, I straightened, turned, and found myself looking right into the eyes of the woman I'd just been obsessing over.

Kit was standing there in my station, an expression of surprise and then concern on her face as she glanced to where I'd clonked the living shit out of myself just seconds before. She was wearing a low-cut, little blue sundress and cowboy boots and everything else was miles of bare skin and dark curls. My brain went mushy. Maybe I'd hit my head harder than I'd thought.

Her voice was full of concern as she moved closer. "Max, are you okay? I didn't mean to sneak up behind you."

I stared at her like an idiot. In person, I was reminded again of just how gorgeous she was. She walked towards me and I couldn't move, couldn't take my eyes off of her. If you looked up "dumbstruck" in the dictionary, you'd see my goofy-ass face pasted right next to it.

I still hadn't answered when she stopped in front of me. Standing on tiptoe she touched my recent injury. "Are you sure you're okay?"

Her voice was feminine, with a whiskey-edge that tied my gut up in knots. Her hand was cool on my over-heated skin and, as she moved closer, I could smell her sweet, summery, honeysuckle scent. All I wanted to do was pull her lush curves against my body, take her mouth, and find out exactly where this crazy chemistry would take us.

I definitely had a head injury because suddenly I realized that I had her close enough to do all those things and I wasn't doing anything about it.

Get your shit together, Butler. Carpe the fucking diem.

I grabbed her by the waist and pulled her towards me, turning us so she was backed up against the door of the fire truck. She still held her packages in her hands and I missed the feel of her touch on my body, but I could work with what I had.

She stared up at me, her big, blue eyes wide with shock but mostly what I saw there was curiosity. She licked her lips and that was all the invitation I needed. I leaned into her, bypassing the prize of her mouth to press a kiss to her throat, just above the place where her pulse pounded against her skin. She was delicious all over, sweet and warm, and I wanted to drag her down to the floor and bury my cock inside her body for hours.

I looked down and realized that my hands were shaking, my breath as quick as hers—and I hadn't even kissed her yet.
"When we fuck, it's probably going to kill me." It came out as a growl, as I tipped her face up to mine and wasted no more time in taking what I wanted.

Kit didn't play games, no pretending that she didn't want this, too. She opened to me, meeting my tongue more than halfway when I dove inside. She was as hungry as I was and the kiss was anything but the usual finesse I used on women. There was no slow seduction here. It wasn't in my power to play games. I was at the mercy of whatever she would give me.

I slanted my mouth over hers, barely giving her a chance to take a breath before I went at her again like I was starving.
And I was famished. For her. It was the craziest thing I'd ever experienced, but I wasn't going to let a little insanity stop me. It never had before.

I wrapped my arms around her waist, inserting my body in between her legs. The skirt of her dress rode up high on her thighs as I pressed my hard-on against the hot cleft of her pussy. I rolled my hips against her and she dropped the bags in her hands with a thud against the concrete, weaving her fingers into my hair with a pressure that brought a little pain with the pleasure.

I didn't care. She could do whatever she wanted to my body as long as I got to do exactly what I was doing right now. As long as she let me do this and so much more
Book Info:
She needs to be good.
At sixteen, Kit ditched her crappy life and moved to Nashville with only $200, her guitar, and a notebook full of songs. She hit it big, but five years of living like a rock star plus a stint in rehab has killed any good will she had with her label. The suits have ordered Kit to shape up or ship out of the limelight. The last thing she needs is a hot, sexy distraction with a sinful smile.
He doesn't know the meaning of the word.
Max Butler is as far from a celebrity as you can get and he likes it that way. A Nashville firefighter, he's living the single life with a revolving door of parties, friends, and a different woman in his bed every night. When his normal life suddenly collides with the girl on his favorite Rolling Stone cover, he sees the perfect chance to fulfill his ultimate fantasy and see just how bad Kit can be.
Sometimes bad is so very good.
With three weeks until Kit leaves for her big tour, Max promises to give her a break from being the good girl–no strings attached. But when hot days lead to sultry nights, the lines get blurred and suddenly three weeks of bad might not be good enough.
Book Links:
Author Bio
Robin Covington loves to explore the theme of fooling around and falling in love in her bestselling books. When she's not writing sexy, sizzling romance she's collecting tasty man candy pics, indulging in a little comic book geek love, and obsessing over Dean Winchester. Don't send chocolate . . . send eye candy!
Website | Facebook | Twitter |